Inspiring the Fresno community in all things crafty by providing education to artisans of all ages and abilities.
"C R A F T O P I A" will be the ULTIMATE destination for crafting in Fresno/Clovis, CA. We will provide creativity, community, and inspiration.  Our top notch, PATIENT instructors will cater to ALL levels of artisans with ALL levels of ability. Classes will include: sewing, knitting, crochet, jewelry making and MANY MANY more crafty projects. 
My 2nd Grade teacher wrote on my report card...
"Kirsten day dreams too much, however, she is our best story teller." I will take that as a compliment, Mrs. Tynio!  I was born to "day dream" and create things.  One of my earliest memories is remembering when my grandfather, a very talented oil painter, would give me oil painting lessons in his studio. 
I pursued a creative career, graduating from FIDM (The Fashion Institute of Design and Merchandising) with an Associate of Arts degree in Fashion Design. I spent the next 18 years of my career designing for various well known brands and retailers in the Los Angeles and Orange County area. 
I have spent the last few years teaching others various crafting and sewing skills and even had an opportunity to teach a week in Kostroma, Russia.  The look of self esteem and pride on someone's face after they have created something is priceless and knows no language barriers!  
What will the money be spent on?
We have already invested 50% of the total amount needed to open on graphic design, web site design, advertising, future deposit and crafting supplies. Your pledges will be used to open the studio space, provide cozy seating, craft tables, craft storage, sewing machines, overlock machines, ironing boards, tools for the studio, other office and craft supplies, and hire instructors. There are also kickstarter fees, amazon fees, taxes, product costs and shipping fees.
Our financial goal is the minimum amount that we need to open. Any money raised beyond our goal will determine the size and location of our space and be reserved for more: crafting supplies available for purchase, more tools, dress forms, spinning wheels, machines and creating the best possible 'Craftopian' customer experience!  We are GRATEFUL for any pledge amount.  If you are unable to pledge at this time we will also be GRATEFUL to you for SHARING this link.
C R A F T O P I A's services and amenities will include:
- Top notch industry professionals who are patient and knowledgeable
- Classes, Beginning to Advanced in: fashion and home sewing, pattern making, draping, knitting, crocheting, jewelry making, polymer play sculpting, scrapbooking, quilting, kids crafts, teen trafts, painting, and MORE!
- Handmade consignment items
- KIDS CLASSES, to occupy little ones, while mommy gets to take a class. 
- Home Schoolers Art and Home Ec Classes
- Crafting projects from around the world - Celebrating different cultures.
- WIFI for your technology addictions, complimentary coffee and beverage bar, comfy chairs for knitting and crafting
- Pajama crafting nights and other seasonal crafting events
- Photo op area to take photos of yourself with your creations and upload to Facebook and Twitter
- Sewing machines, overlock machines, ironing boards and dress forms
- Jewelry tools, glue guns and basic craft supplies for members or  "Citizens of Craftopia"
- Pinterest pick of the week - Where we base a class on the most popular "pins"
- Knitting and crochet groups, quilting, crafting groups etc. 
**For the GRAND OPENING, there will be a CRAFT FAIR with various local artisans, music, balloon animals, face painting, sidewalk chalk art contest and give aways!**
"C R A F T O P I A " REWARDS!!:
When you pledge $20.00 or more, you will be invited to add your name to a collaborative art piece that will hang in "C R A F T O P I A". 
If 70 backers would commit to taking 4 classes: "Passport to Craftopia", We will be able to open "C R A F T O P I A"!!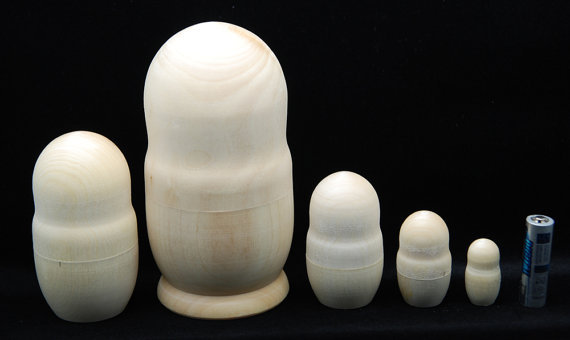 FAQ
Yes!! Just create an additional kickstarter account and choose another reward. And THANK YOU!!!

Obviously, we can't predict the future, however, if you are worried about this, take the class asap and you will be covered! In any case, I, Kirsten will give you a private lesson. BUT I am going to do everything in my power to create the ULTIMATE crafting destination for Fresno, hopefully ensuring that Craftopia will be around for years to come!

When the project is funded I will email you your options. Most of the items shown can be made to your liking. If you have specific colors that you prefer we can also cater them to your personal style. If you live in the Fresno/Clovis area, you can pick out exactly what you want at the studio.
41
Backers
$2,355

pledged of

$6,800

goal
Pledge

$1

or more

You selected

3 backers Limited (697 left of 700)

A BIG HUG and or high five from the Mayor of "CRAFTOPIA" and "backer only" updates.

Estimated delivery:

Pledge

$10

or more

You selected

1 backer Limited (9 left of 10)

GUM BALL NECKLACE The Vice president of "CRAFTOPIA" (my 5 year old niece, Claire) will make you a gum ball necklace. Gift wrapped. That's how she rolls... International orders, please add $2 for shipping. SEE PHOTO ON LEFT.

Estimated delivery:

Pledge

$15

or more

You selected

7 backers Limited (93 left of 100)

Blue Comb Earrings in honor of the best band ever - FIVE IRON FRENZY!! (and a kickstarter.com record breaker!) Gun metal posts. International orders, please add $2 for shipping. SEE PHOTO ON LEFT.

Estimated delivery:

Pledge

$20

or more

You selected

1 backer

Be a FOUNDER of CRAFTOPIA! + 3 hours of studio time. Machine use, glue guns, cutting tools etc. included. Be a part of Craftopia History! Add your name to a collaborative art piece that will hang in the store. (All pledges 20.00 and above will be able to contribute. If you are not present at Grand Opening, your name will be added.)

Estimated delivery:

Pledge

$25

or more

You selected

6 backers Limited (14 left of 20)

ONE OF A KIND - VICTORIAN INSPIRED EARRINGS - Gunmetal posts and hardware with delicate glass beads designed by the Mayor of CRAFTOPIA! Styles and colors vary, state your favorite colors when ordering. International orders, please add $2 for shipping. SEE PHOTO ON LEFT.

Estimated delivery:

Pledge

$25

or more

You selected

0 backers

CRAFTOPIAN TEENS CRAFT CLASS: Ages 12-17 1 Session/3 hour class, Jewelry making, Hair accessories, duct tape wallet, duct tape tote bags, finger knitting (scarf). *Materials not included. Classes will be held in Fresno, CA area.

Estimated delivery:

Pledge

$25

or more

You selected

0 backers

CRAFTOPIAN KIDS CRAFT CLASS: Ages 2 - 11 1 Session/3 hour class, Class ideas include: Gumball necklace, Printed Kid's Tee with their own crayon artwork, child's art mug, paper mache yarn bowl and more! *Materials included, except for Tee, $10.00 materials fee. Classes will be held in Fresno, CA area.

Estimated delivery:

Pledge

$35

or more

You selected

3 backers

1 CLASS OF YOUR CHOICE: Ages 12 and up - 1 Session/3 hour class: Sewing, Knitting, Crocheting, Jewelry Making, Scrap-booking, Misc. Crafting. **Materials are not included unless they are included in class description. Classes will be held in Fresno, CA area.

Estimated delivery:

Pledge

$35

or more

You selected

0 backers Limited (50 left of 50)

CRAFTOPIA LADIES T-SHIRT: Designed by the fabulous Elaine Bevacqua ( http://aqua3design.com/ ). Craft shaped "tree" that says "Craftopia, where ideas bloom" , white, 100% SUPER Soft comed cotton, crew neck T-shirt. Sizes XS to 4X. SEE PHOTO ON LEFT.

Estimated delivery:

Pledge

$35

or more

You selected

1 backer

SEW A "KOSTROMA" HOBO BAG CLASS: - Beginning - Ages 8 and up. (Sewing 101 class recommended as a prerequisite) 1 Session/3 hour class, Sew a reversible hobo bag from the mission trip that inspired the idea of "CRAFTOPIA" Great for the gym, baby stuff, knitting projects and more! (1 yard each of 2 different fabrics NOT INCLUDED) Classes will be held in Fresno, CA area.

Estimated delivery:

Pledge

$50

or more

You selected

7 backers Limited (18 left of 25)

"KOSTROMA" HOBO BAG A handmade reversible "Kostroma" 100% cotton hobo bag. Assorted prints and color vary, so list your favorite colors when you order the bag. The prints are modern, clean, FUN and wearable. Made lovingly by the Mayor of "CRAFTOPIA"! International orders, please add $10 for shipping. SEE PHOTO ON LEFT.

Estimated delivery:

Pledge

$75

or more

You selected

1 backer

Paint a Russian Doll! Ages 3 and up 1 Session/3 hour class, Blank Russian Dolls, 5 pieces included! (imported from MOSCOW) Add 20.00 material fee for each extra set. No extra class fee for kids of adults who take this class. Classes will be held in Fresno, CA area. SEE PHOTO ON LEFT.

Estimated delivery:

Pledge

$75

or more

You selected

0 backers

Paint a Dala Horse! Ages 3 and up 1 Session/3 hour class, The Swedish Dala horse (loved by citizens of Kingsburg, CA!) is a traditional craft. Hand carved Dala horses included! Add 20.00 material fee for each extra set. No extra class fee for kids of adults who take this class. Classes will be held in Fresno, CA area. SEE PHOTO ON LEFT.

Estimated delivery:

Pledge

$75

or more

You selected

2 backers

2 CLASSES and studio time! - 2 classes of your choice, 3 hours each - 8 hours of sewing studio time with free consultations. **Materials are not included unless they are included in class description. Classes will be held in Fresno, CA area.

Estimated delivery:

Pledge

$75

or more

You selected

0 backers

ADVERTISING for your business or etsy shop in our monthly class flyer for the first 3 months and email blast. Pledger must provide digital graphic art. 250 x 250 pixels. Placement will be based on "first pledged, first served" basis and availability.

Estimated delivery:

Pledge

$125

or more

You selected

3 backers

PASSPORT TO "CRAFTOPIA": The best deal for the ultimate crafting destination! Become a "citizen" of CRAFTOPIA! - 4 classes of your choice, 3 hours each - 20 hours of sewing studio time with free project consultations.**Materials are not included unless they are included in class description. Classes will be held in Fresno, CA area.

Estimated delivery:

Pledge

$125

or more

You selected

0 backers Limited (20 left of 20)

HALLOWEEN SEWING or STUDIO TIME: Have you always wanted to make your own Halloween costumes and didn't know where to start or how to make them? - Design Consultation (bring photos or drawings of your ideas) - 32 hours of Sewing studio time! Sew as many as you like under expert supervision and guidance. No experience necessary, however Sewing 101 is recommended. Note: I recommend starting your Halloween projects ASAP!!

Estimated delivery:

Pledge

$150

or more

You selected

1 backer Limited (9 left of 10)

POUF!! There it is! A beautiful hand crocheted "Pouf" by Jill Janzen. Multicolor cushion which can be used for child's seat or other home decor. Not available for International Orders. SEE PHOTO ON LEFT.

Estimated delivery:

Pledge

$150

or more

You selected

1 backer Limited (4 left of 5)

YARN BOMB!! - up to 5 hours of knitting - I will "yarn bomb" your clock, your dog, your mailbox, doorknob, lamp, picture frame, guinea pig, or steering wheel etc. "yarn bombing" is a friendly form of grafitti, when you knit around something that ordinarily wouldn't be wrapped in knitted fabric: http://en.wikipedia.org/wiki/Yarn_bombing *Yarn from my "gi-normous" yarn stash included. SEE PHOTO EXAMPLE OF CLOCK I YARN BOMBED IN RUSSIA, ON LEFT. Must be within 15 minute drive from Fresno, CA.

Estimated delivery:

Pledge

$500

or more

You selected

1 backer

KEY TO THE CITY! A WHOLE YEAR FULL OF CLASSES+STUDIO TIME! 12 Classes, 40 hours of studio time. An 820$ value! Classes are transferrable between 1 adult, and 1 child. AND THATS NOT ALL!! **Materials are not included unless they are included in class description.***Each class session = 1 session/3 hours. (In case of natural disaster or other unfortunate demise of Craftopia for any reason, I guarantee to teach you private classes.) Classes will be held in Fresno, CA area. Classes expire 1 year from Grand opening.

Estimated delivery:
Funding period
- (31 days)
View in Video Mode