Shipping Away!!!
Hi All!
I just wanted to pop on here and say THANK YOU for being so patient while Scott sketches like crazy and I ship these wonderful books out to all of you! We are so thankful for each and every one of you for all of your support! 
Just give us a little more time to get the rest of the books out...I think we have a little over 200 left...I'm printing the excel sheets of the next batch of backers reports as I type this! 
Anyway...Thanks Again! I hope every enjoys reading the books as much as Scott enjoyed writing it!
Hugs to all!
Donna
312
Backers
$16,740

pledged of

$8,500

goal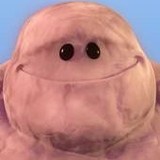 Pledge

$10

or more

You selected

61 backers

THE KIWI PACKAGE: Get all six books of The Dreamland Chronicles in DRM-FREE PDF Version! Read them anywhere you'd like!

Estimated delivery:

Pledge

$25

or more

You selected

175 backers

THE NIVIENE PACKAGE: A Copy of Book Six signed by Scott and even a PERSONAL SKETCH inside the cover of ANY CHARACTER from Dreamland. Just ask. ____________________________________________________________ You also get all six books of the Dreamland Chronicles in DRM-FREE PDF Version! ____________________________________________________________ AND... A whole pack of Dreamland Chronicles Collectible Sketch Cards! ____________________________________________________________ CANADA/MEXICO: Please add $10 to your pledge to cover additional shipping costs. ____________________________________________________________ ALL OTHER INTERNATIONAL: Please add $15 to your pledge to cover additional shipping costs

Estimated delivery:

Pledge

$55

or more

You selected

38 backers Limited (62 left of 100)

THE ALEXANDER PACKAGE: A LIMITED EDITION (ONLY 100 COPIES MADE) BLANK COVER Book Six! SCOTT WILL DRAW YOUR FAVORITE CHARACTER ON THE COVER FOR YOU! IT'S REALLY COOL, ACTUALLY ____________________________________________________________ You also get all six books of the Dreamland Chronicles in DRM-FREE PDF Version! ____________________________________________________________ AND... A whole pack of Dreamland Chronicles Collectible Sketch Cards! ____________________________________________________________ CANADA/MEXICO: Please add $10 to your pledge to cover additional shipping costs. ____________________________________________________________ ALL OTHER INTERNATIONAL: Please add $15 to your pledge to cover additional shipping costs

Estimated delivery:

Pledge

$130

or more

You selected

13 backers

THE BOGNOK PACKAGE: All Six Books of the Dreamland Chronicles. Books 1-6! Scott will sign each and every copy AND he will sketch your favorite character in EACH BOOK! ____________________________________________________________ You also get all six books of the Dreamland Chronicles in DRM-FREE PDF Version! ____________________________________________________________ AND... A whole pack of Dreamland Chronicles Collectible Sketch Cards! ____________________________________________________________ CANADA/MEXICO: Please add $25 to your pledge to cover additional shipping costs. ____________________________________________________________ ALL OTHER INTERNATIONAL: Please add $40 to your pledge to cover additional shipping costs

Estimated delivery:

Pledge

$140

or more

You selected

6 backers

THE PADDINGTON PACKAGE: All Six Books of the Dreamland Chronicles. Books 1-6! Scott will sign each and every copy AND he will sketch your favorite character in EACH BOOK! ____________________________________________________________ A GIANT SIZED (18 inches tall) PADDINGTON RUMBLEBOTTOM III PLUSH DOLL! WOW! ____________________________________________________________ You also get all six books of the Dreamland Chronicles in DRM-FREE PDF Version! ____________________________________________________________ AND... A whole pack of Dreamland Chronicles Collectible Sketch Cards! ____________________________________________________________ CANADA/MEXICO: Please add $25 to your pledge to cover additional shipping costs. ____________________________________________________________ ALL OTHER INTERNATIONAL: Please add $40 to your pledge to cover additional shipping costs

Estimated delivery:

Pledge

$155

or more

You selected

5 backers Limited (10 left of 15)

THE ORION PACKAGE: LIMITED EDITION (ONLY 100 COPIES MADE) BLANK COVER VERSIONS of Books FOUR, FIVE, AND SIX! SCOTT WILL DRAW YOUR FAVORITE CHARACTER ON THE COVERS OF EACH BOOK FOR YOU! IT'S REALLY COOL, ACTUALLY ____________________________________________________________ You also get all six books of the Dreamland Chronicles in DRM-FREE PDF Version! ____________________________________________________________ AND... A whole pack of Dreamland Chronicles Collectible Sketch Cards! ____________________________________________________________ CANADA/MEXICO: Please add $15 to your pledge to cover additional shipping costs. ____________________________________________________________ ALL OTHER INTERNATIONAL: Please add $20 to your pledge to cover additional shipping costs

Estimated delivery:

Pledge

$160

or more

You selected

1 backer Limited (9 left of 10)

THE DANIEL PACKAGE: A LIMITED EDITION (ONLY 100 COPIES MADE) BLANK COVER Book Six! SCOTT WILL DRAW YOUR FAVORITE CHARACTER ON THE COVER FOR YOU! ____________________________________________________________ PLUS: Regular Editions of Books 1-5! Scott will sign each and every copy AND he will sketch your favorite character in EACH BOOK! ____________________________________________________________ You also get all six books of the Dreamland Chronicles in DRM-FREE PDF Version! ____________________________________________________________ AND... A whole pack of Dreamland Chronicles Collectible Sketch Cards! ____________________________________________________________ CANADA/MEXICO: Please add $25 to your pledge to cover additional shipping costs. ____________________________________________________________ ALL OTHER INTERNATIONAL: Please add $40 to your pledge to cover additional shipping costs

Estimated delivery:

Pledge

$170

or more

You selected

0 backers Limited (10 left of 10)

THE FELICITY PACKAGE: A LIMITED EDITION (ONLY 100 COPIES MADE) BLANK COVER Book Six! SCOTT WILL DRAW YOUR FAVORITE CHARACTER ON THE COVER FOR YOU! ____________________________________________________________ PLUS: Regular Editions of Books 1-5! Scott will sign each and every copy AND he will sketch your favorite character in EACH BOOK! ____________________________________________________________ A GIANT SIZED (18 inches tall) PADDINGTON RUMBLEBOTTOM III PLUSH DOLL! WOW! ____________________________________________________________ You also get all six books of the Dreamland Chronicles in DRM-FREE PDF Version! ____________________________________________________________ AND... A whole pack of Dreamland Chronicles Collectible Sketch Cards! ____________________________________________________________ CANADA/MEXICO: Please add $25 to your pledge to cover additional shipping costs. ____________________________________________________________ ALL OTHER INTERNATIONAL: Please add $40 to your pledge to cover additional shipping costs

Estimated delivery:

Pledge

$180

or more

You selected

5 backers

THE NASTAJIA PACKAGE: All Six Books of the Dreamland Chronicles. Books 1-6! Scott will sign each and every copy AND he will sketch your favorite character in EACH BOOK! ____________________________________________________________ A GIANT SIZED (18 inches tall) PADDINGTON RUMBLEBOTTOM III PLUSH DOLL! WOW! ____________________________________________________________ ALL FOUR DREAMLAND CHRONICLES FIGURES! Felicity, Alexander, Nastajia, and Kiwi! ____________________________________________________________ You also get all six books of the Dreamland Chronicles in DRM-FREE PDF Version! ____________________________________________________________ AND... A whole pack of Dreamland Chronicles Collectible Sketch Cards! ____________________________________________________________ CANADA/MEXICO: Please add $35 to your pledge to cover additional shipping costs. ____________________________________________________________ ALL OTHER INTERNATIONAL: Please add $55 to your pledge to cover additional shipping costs

Estimated delivery:

Pledge

$210

or more

You selected

1 backer Limited (9 left of 10)

THE NICOLE PACKAGE: A LIMITED EDITION (ONLY 100 COPIES MADE) BLANK COVER Book Six! SCOTT WILL DRAW YOUR FAVORITE CHARACTER ON THE COVER FOR YOU! ____________________________________________________________ PLUS: Regular Editions of Books 1-5! Scott will sign each and every copy AND he will sketch your favorite character in EACH BOOK! ____________________________________________________________ A GIANT SIZED (18 inches tall) PADDINGTON RUMBLEBOTTOM III PLUSH DOLL! WOW! ____________________________________________________________ ALL FOUR DREAMLAND CHRONICLES FIGURES! Felicity, Alexander, Nastajia, and Kiwi! ____________________________________________________________ You also get all six books of the Dreamland Chronicles in DRM-FREE PDF Version! ____________________________________________________________ AND... A whole pack of Dreamland Chronicles Collectible Sketch Cards! ____________________________________________________________ CANADA/MEXICO: Please add $35 to your pledge to cover additional shipping costs. ____________________________________________________________ ALL OTHER INTERNATIONAL: Please add $55 to your pledge to cover additional shipping costs

Estimated delivery:

Pledge

$500

or more

You selected

2 backers Limited (13 left of 15)

THE KING ARTHUR PACKAGE: Name your own Dreamland Character! Create their story! Have it published in Book Six for all to see! Be a part of Dreamland FOREVER! ____________________________________________________________ A LIMITED EDITION (ONLY 100 COPIES MADE) BLANK COVER Book Six! SCOTT WILL DRAW YOUR FAVORITE CHARACTER ON THE COVER FOR YOU! ____________________________________________________________ PLUS: Regular Editions of Books 1-5! Scott will sign each and every copy AND he will sketch your favorite character in EACH BOOK! ____________________________________________________________ A GIANT SIZED (18 inches tall) PADDINGTON RUMBLEBOTTOM III PLUSH DOLL! WOW! ____________________________________________________________ ALL FOUR DREAMLAND CHRONICLES FIGURES! Felicity, Alexander, Nastajia, and Kiwi! ____________________________________________________________ You also get all six books of the Dreamland Chronicles in DRM-FREE PDF Version! ____________________________________________________________ AND... A whole pack of Dreamland Chronicles Collectible Sketch Cards! ____________________________________________________________ CANADA/MEXICO: Please add $35 to your pledge to cover additional shipping costs. ____________________________________________________________ ALL OTHER INTERNATIONAL: Please add $55 to your pledge to cover additional shipping costs

Estimated delivery:

Pledge

$550

or more

You selected

1 backer All gone!

THE NASTAJIA ASHENHEART ART NOUVEAU PAINTING! ____________________________________________________________ This is the first of several paintings I am going to be doing for a Post Card set as an additional "THANK YOU" to all of you who are making this a successful Kickstarter this year! ____________________________________________________________ This is the ORIGINAL painting. If you make your pledge... you will OWN this original piece of art painted by me. It is large. 12x18 inches watercolor. ____________________________________________________________ If you ALSO want to include a book, toys, etc.... please simply add on any other items from the A LA CARTE menu to the left. ____________________________________________________________ LOOK FOR ALEXANDER, KIWI, FELICITY, and other originals and prints soon.

Estimated delivery:

Pledge

$550

or more

You selected

0 backers Limited (1 left of 1)

THE ALEXANDER CARTER ART NOUVEAU PAINTING! ____________________________________________________________ This is the second painting in a series I am doing for a Post Card set as an additional "THANK YOU" to all of you who are making this a successful Kickstarter this year! ____________________________________________________________ This is the ORIGINAL painting. If you make your pledge... you will OWN this original piece of art painted by me. It is large. 12x18 inches watercolor. ____________________________________________________________The painting ALSO includes a LIMITED EDITION Copy of Book Six with any character drawn on the cover! Any other books, toys, etc.... please simply add on any other items from the A LA CARTE menu to the left. ____________________________________________________________ LOOK FOR KIWI, FELICITY, and other originals and prints soon.

Estimated delivery:

Pledge

$550

or more

You selected

0 backers Limited (1 left of 1)

THE KIWI ART NOUVEAU PAINTING! ____________________________________________________________ This is the third painting in a series I am doing for a Post Card set as an additional "THANK YOU" to all of you who are making this a successful Kickstarter this year! ____________________________________________________________ This is the ORIGINAL painting. If you make your pledge... you will OWN this original piece of art painted by me. It is large. 12x18 inches watercolor. ____________________________________________________________The painting ALSO includes a LIMITED EDITION Copy of Book Six with any character drawn on the cover! Any other books, toys, etc.... please simply add on any other items from the A LA CARTE menu to the left. ____________________________________________________________ LOOK FOR FELICITY, NICODEMUS, and other originals and prints soon.

Estimated delivery:
Funding period
- (60 days)