Creators

thrive

here.
Kickstarter creators pursue bold ideas on their own terms — and make an impact on the world, too.
Read their stories
Out of Eden
National Geographic Fellow Paul Salopek has reached the fifth year of his decade-long, 21,000-mile walk spanning continents, languages, and cultures. Follow his journey.
View project
Reinventing Tradition
Mexican design studio Kat & Ibin works with artisans to blend traditional crafts with contemporary design. Help bring their decorative home goods to a global audience.
View project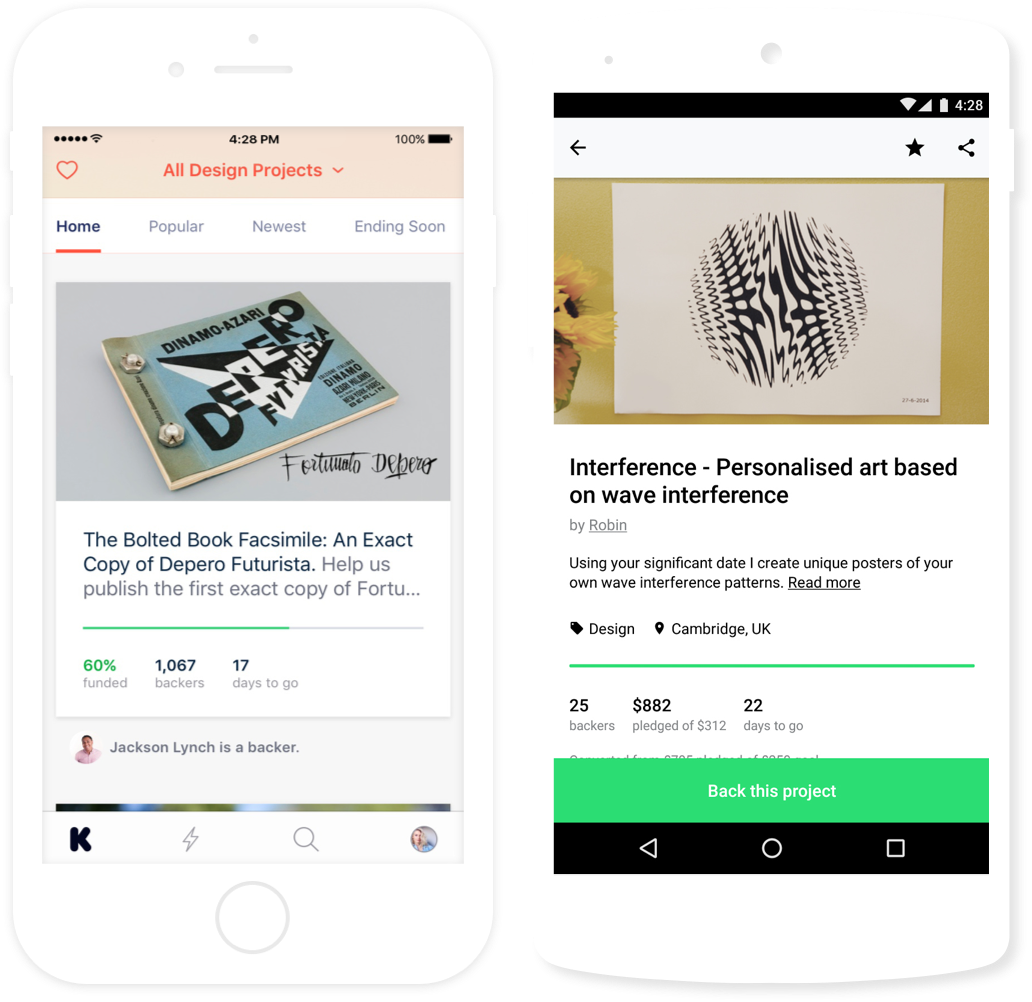 Bring new ideas to life, anywhere.
Explore creative projects and help bring bold new ideas into the world with the Kickstarter app.
A experimental feature film about a Native girl who confronts her past traumas through four spirits that have stolen her exploded heart
Be part of my epic quest to make up to 100 small oil paintings of faces – and get some one-of-a-kind art in the process!
Creating a remarkable bath towel. Meticulous design, exceptional materials with Japanese craftsmanship.
S-Holder is improved T-Holder, with adjustable side straps and new clips will make sure that your shirt will stay comfortably tucked
Where projects come from
Each and every Kickstarter project is the independent creation of someone like you.
Want to know more about how projects happen, or start your own?
Learn more