Welcome, Mexico.
Creators in Mexico can now launch projects on Kickstarter. See what they're bringing to life.
Explore projects
Explore


Kickstarter Live
Explore


Kickstarter Live
See how creators and backers are connecting through live video — and join the experience.
Explore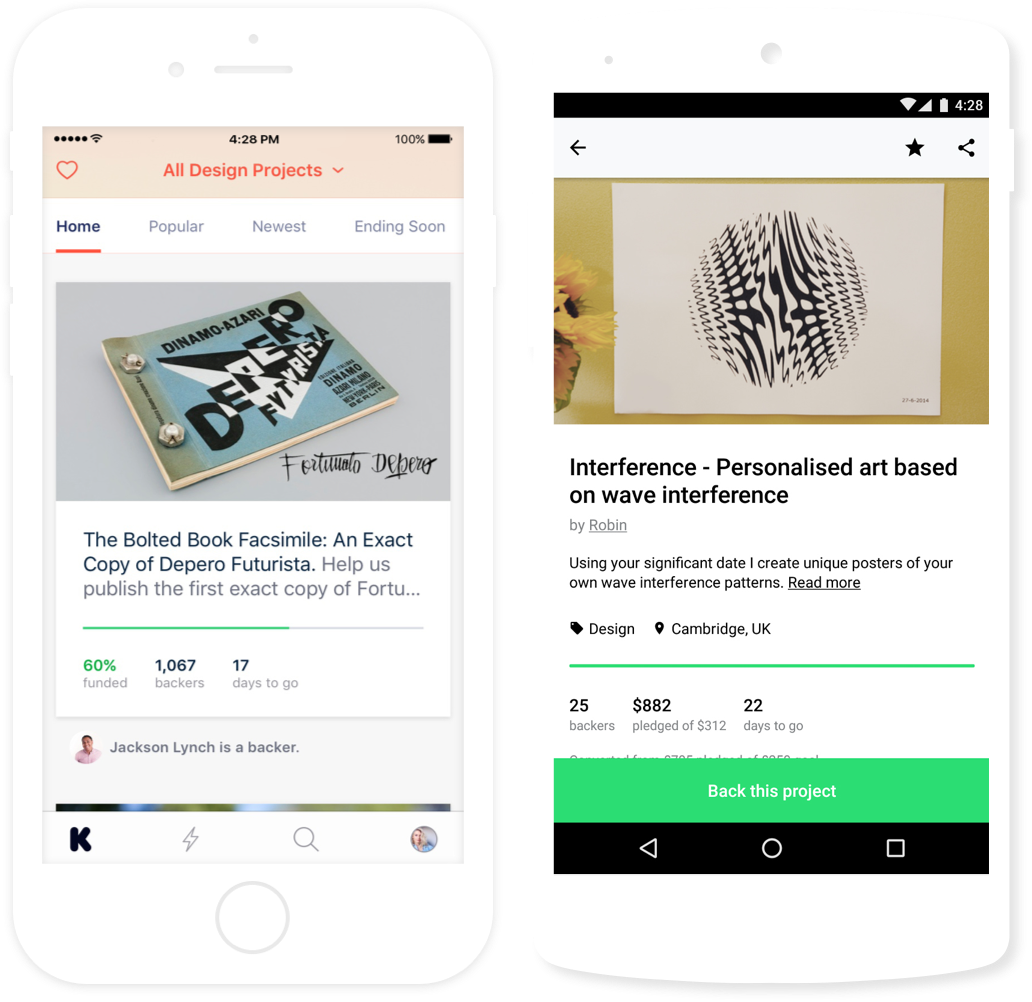 Bring new ideas to life, anywhere.
Explore creative projects and help bring bold new ideas into the world with the Kickstarter app.
Sew Sweet
Join textile brand Chocochips as they create a line of storybook-inspired fabrics for aspiring designers.
View project
The Wabash Lights
Help illuminate a stretch of Chicago's elevated train tracks with this interactive work of public art that can be programmed by passersby.
View project
A mission to build and launch a telescope to observe and photograph Earth-like planets around our nearest star system, Alpha Centauri.
Dark immersive underground circus experience retelling the myth of Persephone with aerial acrobatics, live music, fire, dance and mime.
The World's Best Baselayers made with Yak wool from the Tibetan Plateau. Warmer, softer and more breathable than merino wool.
A live action space opera by SETH ICKERMAN & CARPENTER BRUT. A female ghost challenges two space hunters into a galactic chase...
Come and check out our innovative, simple and practical luggage organizer. Hasta la vista, messy clothes!
A chilling original Edwardian Comedy of errors and foolishness made for the Patrick Henry College stage.
Where projects come from
Each and every Kickstarter project is the independent creation of someone like you.
Want to know more about how projects happen, or start your own?
Learn more