Creators

thrive

here.
Kickstarter creators pursue bold ideas on their own terms — and make an impact on the world, too.
Read their stories
Mary Lambert's Bold
The Grammy-nominated singer-songwriter is back on Kickstarter with an EP celebrating radical self-acceptance — be one of the first to hear it.
View Project
NOVA: Beyond the Elements
Inspire audiences to fall in love with science by supporting a new special from the longest-running science program on American TV.
View Project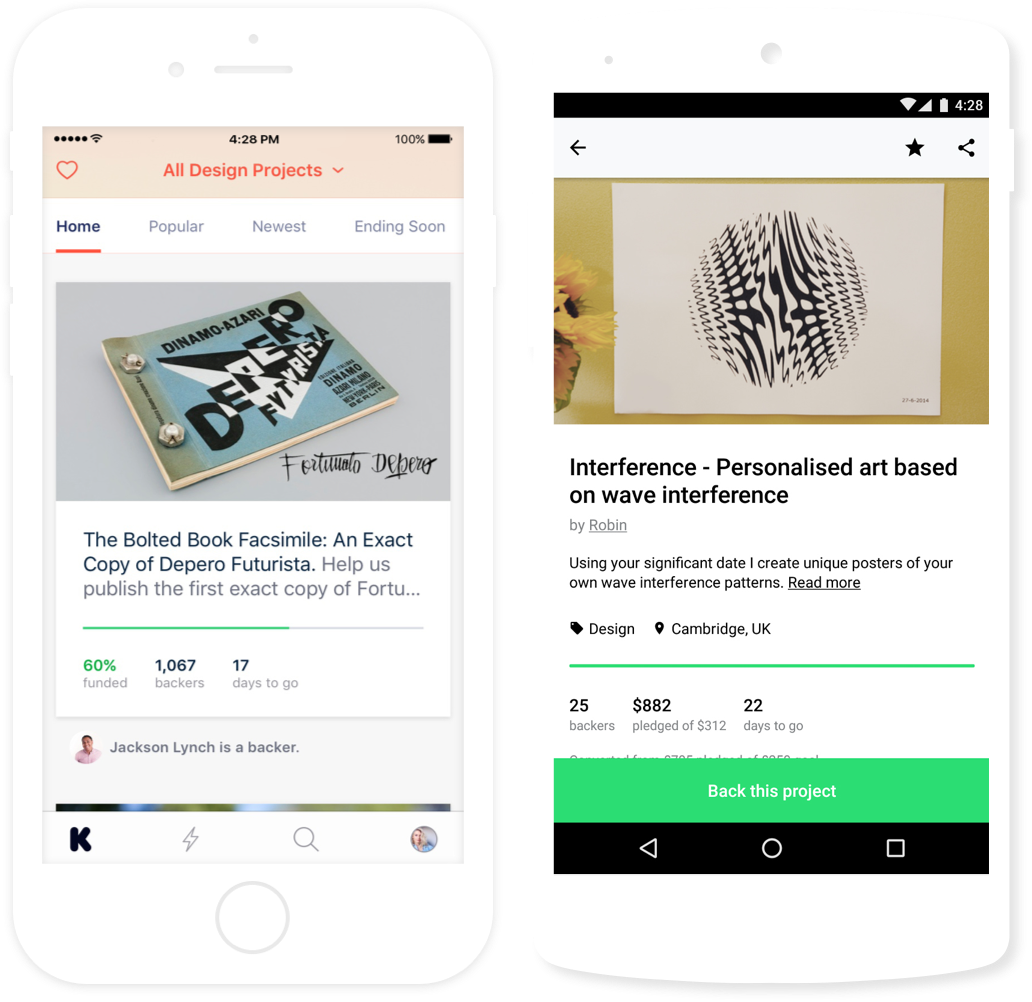 Bring new ideas to life, anywhere.
Explore creative projects and help bring bold new ideas into the world with the Kickstarter app.
Have an idea?
You're in good
company.
Have an idea?
You're in good
company.
Over
100,000
creators have had their projects funded on Kickstarter
10,522 successfully funded Publishing projects
The minimalist, every day sneaker that provides comfort and versatility, even when going sockless.
Bringing even more adventures of Emma, Warrick and the gang to print! Contains Intermission 2, chapters 11-15, and various extras.
AI powered pendant for taking notes on the go. Just tap, speak and your ideas turn into organised text notes on your phone.
Providing three artists of colour in Scotland a chance to develop their work and have their voices heard loud and clear
The new version of Mike Elliott's best-selling Thunderstone deckbuilding game.
Small Town Inertia is a photography book about those surviving life and austerity on the margins of a typical British town.
Upcoming live streams from creators across the community.
Where projects come from
Each and every Kickstarter project is the independent creation of someone like you.
Want to know more about how projects happen, or start your own?
Learn more