Welcome, Mexico.
Creators in Mexico can now launch projects on Kickstarter. See what they're bringing to life.
Explore projects
Explore


Kickstarter Live
Explore


Kickstarter Live
See how creators and backers are connecting through live video — and join the experience.
Explore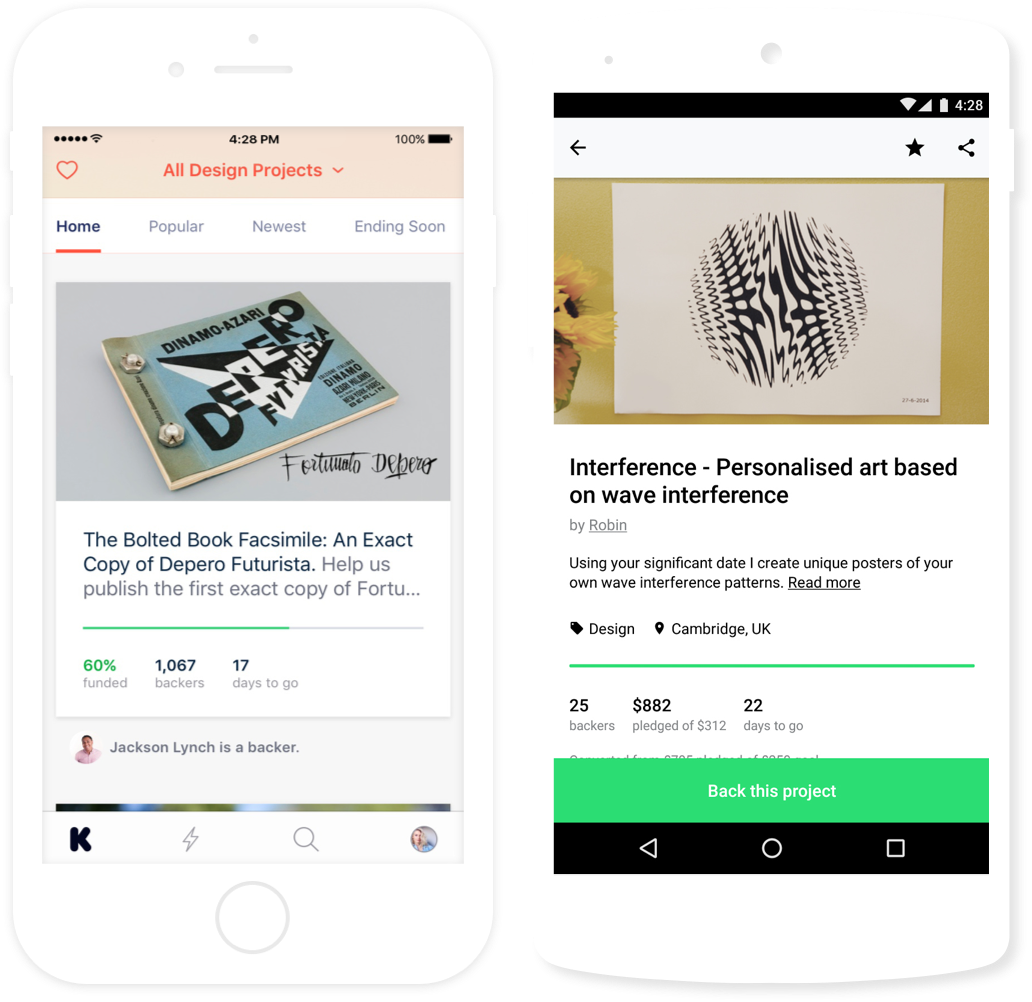 Bring new ideas to life, anywhere.
Explore creative projects and help bring bold new ideas into the world with the Kickstarter app.
Weaving History
Help preserve a pre-Hispanic method of producing woven furniture through an artisan workshop teaching this age-old technique.
View project
Another Earth
Is there another planet like ours out there? Join Project Blue's mission to find and photograph Earth-like planets around our nearest star system, Alpha Centauri.
View project
Laniakea is the name of the supercluster of galaxies we are part of.This tremendous structure of 380,000 Galaxies can now be yours! 39€
Join us in creating the PlantSnap mobile app! Snap a photo of a plant, flower, or tree, and PlantSnap tells you what it is!
With a windproof plasma lighter on one end & a flashlight on the other, the Sparkr & Sparkr mini are unique, multi-functional tools...
A cooperative nightmare horror game experience. Hunt intelligent monsters and develop your settlement through a self-running campaign.
The Fastest on and off belt. Adjustable but Always adjusted. Casual but Classy. THE BELT ADJUSTED | Venturi Belt Co. #VenturiBeltCo
A live action space opera by SETH ICKERMAN & CARPENTER BRUT. A female ghost challenges two space hunters into a galactic chase...
Where projects come from
Each and every Kickstarter project is the independent creation of someone like you.
Want to know more about how projects happen, or start your own?
Learn more