Creators

thrive

here.
Kickstarter creators pursue bold ideas on their own terms — and make an impact on the world, too.
Read their stories
Out of Eden
National Geographic Fellow Paul Salopek has reached the fifth year of his decade-long, 21,000-mile walk spanning continents, languages, and cultures. Follow his journey.
View project
Reinventing Tradition
Mexican design studio Kat & Ibin works with artisans to blend traditional crafts with contemporary design. Help bring their decorative home goods to a global audience.
View project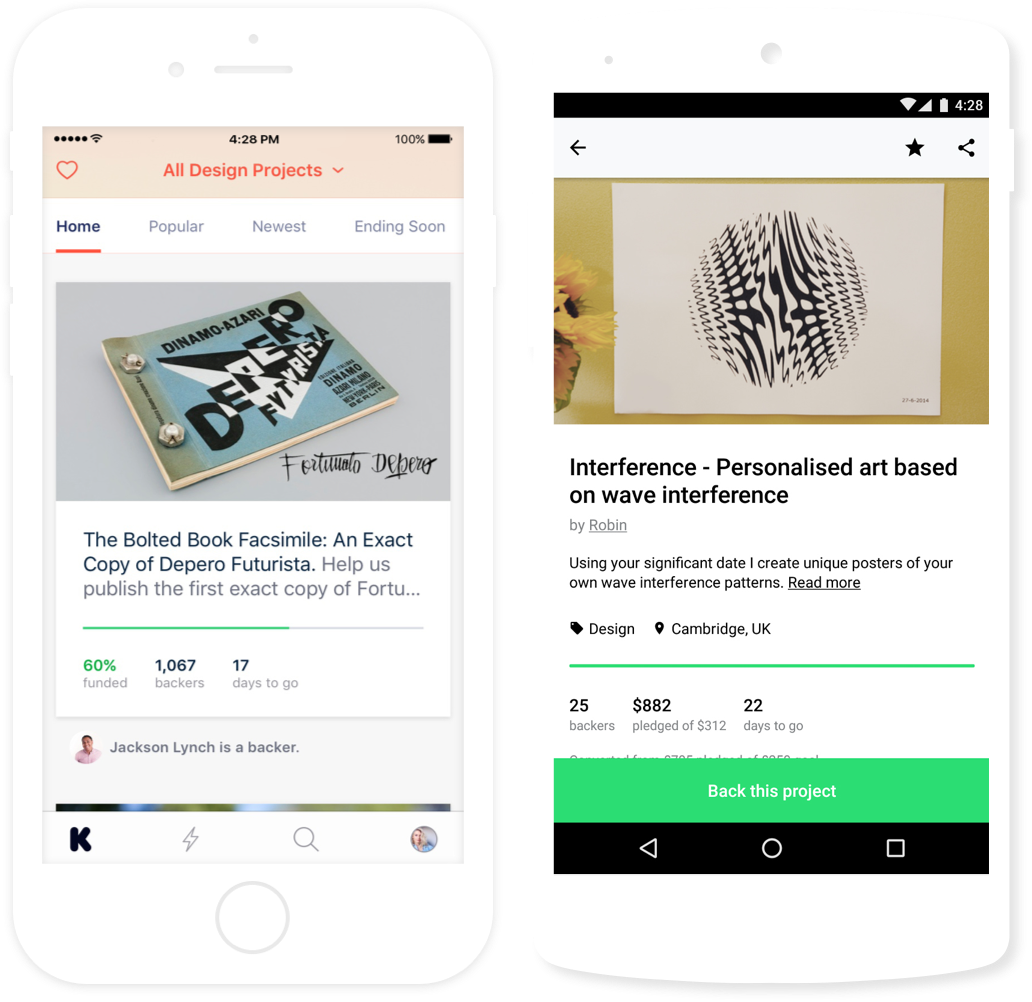 Bring new ideas to life, anywhere.
Explore creative projects and help bring bold new ideas into the world with the Kickstarter app.
Elevate Legos to a whole new level! The Mini Lego Drone kit gives you everything you need to build your own functioning RC Drone.
"Paul Ryan" is the unofficial parody magazine of Speaker of the House Paul Ryan, brought to you by the team who made The Neu Jorker.
A high-flying all-ages adventure comic by Jason Inman, Ashley Victoria Robinson & Ben Matsuya.
Many of you have asked for this. So let's make it happen together. If this is a success, I will begin recording very soon!
Let's turn the hit NEKOPARA visual novel series by NEKO WORKs into an anime with everyone's support!
Bringing life to inanimate objects around Brooklyn and Manhattan with 35mm black and white film. 100 photos to bring 100 smiles.
Where projects come from
Each and every Kickstarter project is the independent creation of someone like you.
Want to know more about how projects happen, or start your own?
Learn more