Creators

thrive

here.
Kickstarter creators pursue bold ideas on their own terms — and make an impact on the world, too.
Read their stories
The Rocky Mountain Land Library
Help transform an old cattle ranch in Colorado into a literary "home on the range" for writers, artists, and nature-lovers.
View Project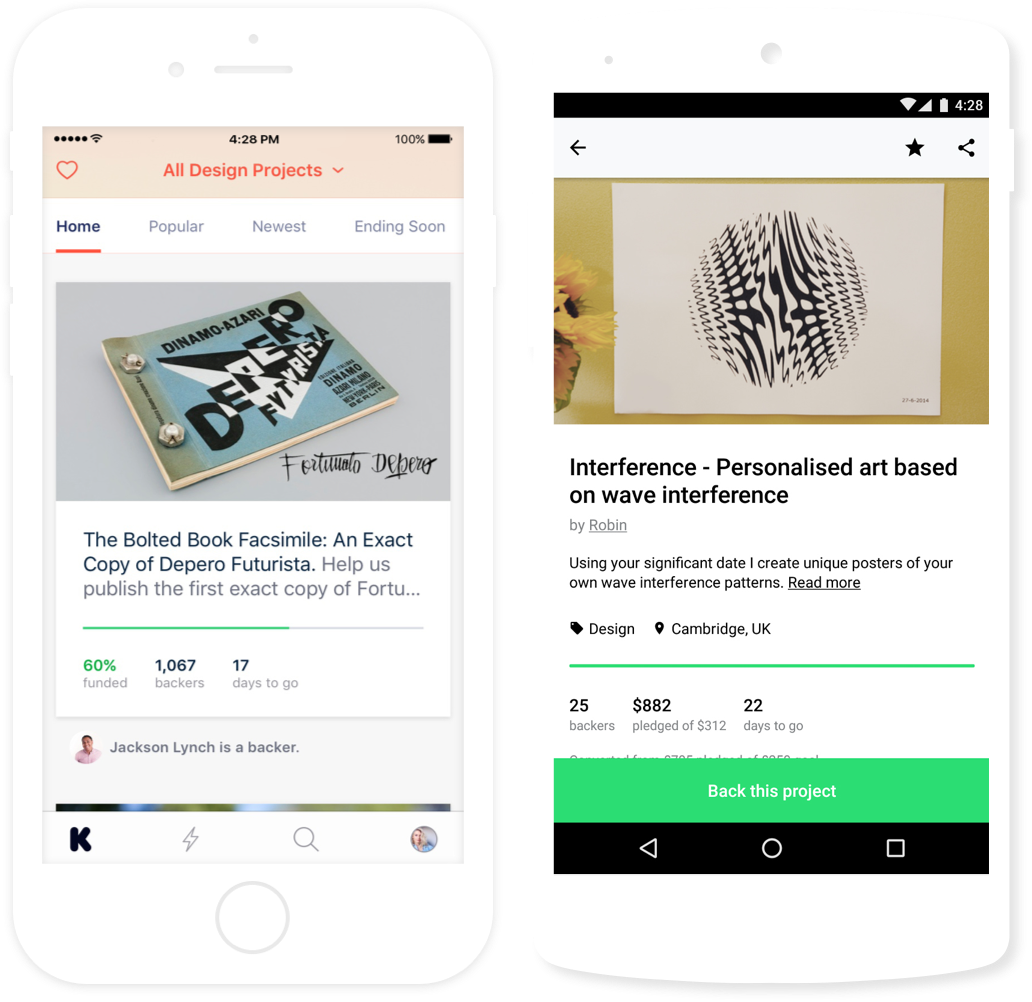 Bring new ideas to life, anywhere.
Explore creative projects and help bring bold new ideas into the world with the Kickstarter app.
Space technology on your desk. Made from all aluminum and glass, interact with magnetic force in its most beautiful form.
Both book and graphic novel editions of the classic by Thomas Malory, plus an Arthurian encyclopedia to assist your reading or gaming.
The first half of the epic misadventures of a bunch of fantasy adventurers! 300+ pages of award-winning webcomic in print.
Breathtaking artbook based on Norse mythology, by award-winning illustrator, Milivoj Ćeran
Providing three artists of colour in Scotland a chance to develop their work and have their voices heard loud and clear
Liberty Express is a dance, film and cultural exchange project that connects and inspires children all over the world.
Upcoming live streams from creators across the community.
Where projects come from
Each and every Kickstarter project is the independent creation of someone like you.
Want to know more about how projects happen, or start your own?
Learn more