Jump in. Get moving. Do the thing you need to do for the world.
Now through July 31, discover bold new takes on iconic projects — and take home a piece of Kickstarter Gold.
See the projects
Beasts of Balance
Create hybrid beasts and battle your friends with the expansion of this award-winning strategic stacking game merging digital and physical play.
View project
Creators

thrive

here.
Kickstarter creators pursue bold ideas on their own terms — and make an impact on the world, too.
Read their stories
Home Sweet (Smart) Home
Open-source tech meets interior design with COVI, a speech-enabled light and smart home hub.
View project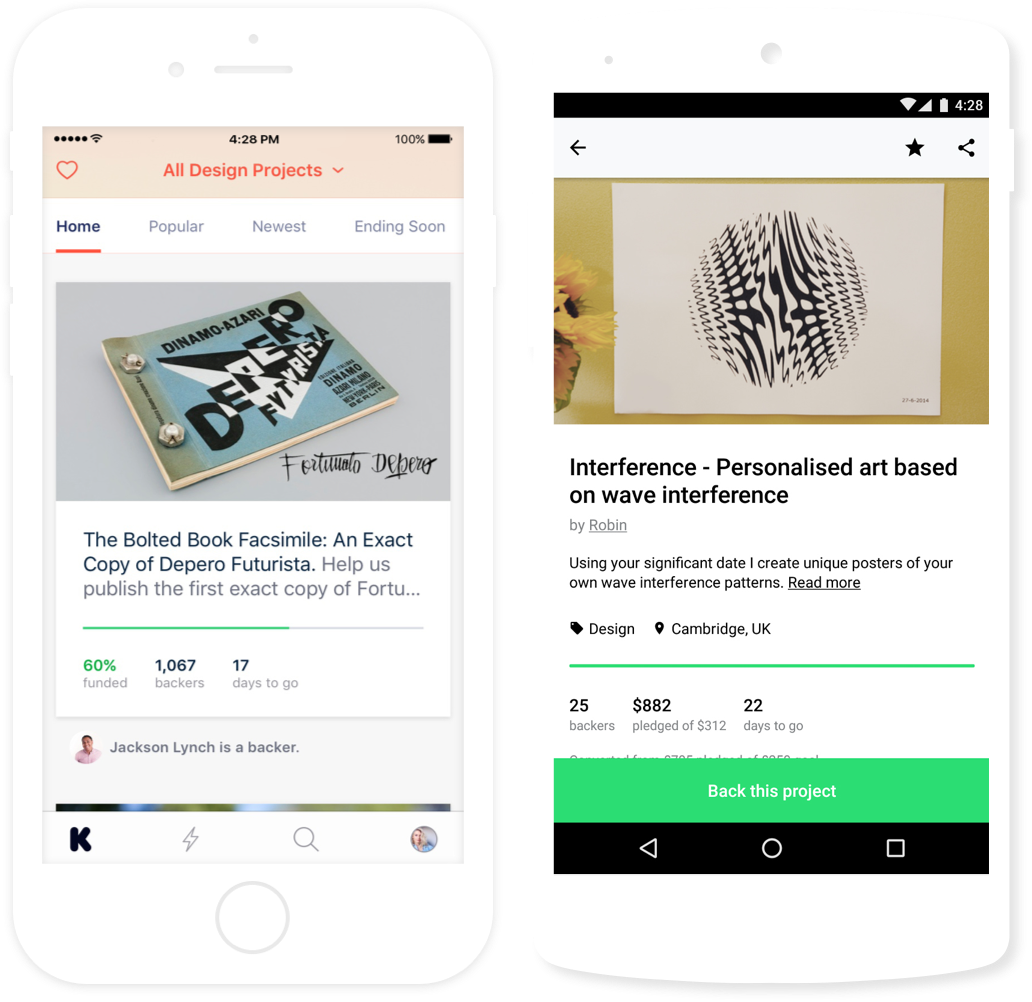 Bring new ideas to life, anywhere.
Explore creative projects and help bring bold new ideas into the world with the Kickstarter app.
Upcoming live streams from creators across the community.
Where projects come from
Each and every Kickstarter project is the independent creation of someone like you.
Want to know more about how projects happen, or start your own?
Learn more