Open-Source Investigations
Support Bellingcat, a journalistic platform dedicated to finding truth and breaking global news stories using open-source information.
View project
The Future of Food
From vertical farms to 3D-printed meals, MOLD magazine explores how design can help feed a hungry planet.
View project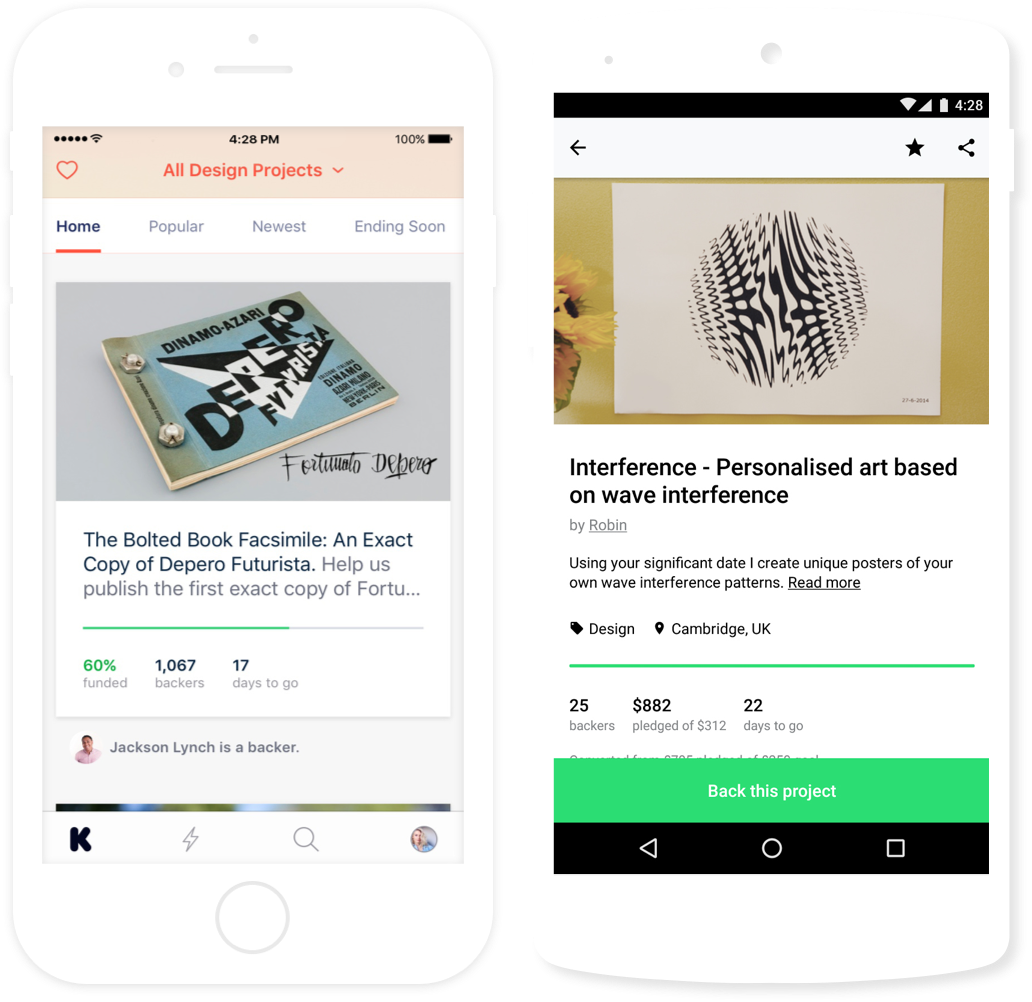 Bring new ideas to life, anywhere.
Explore creative projects and help bring bold new ideas into the world with the Kickstarter app.
This wooden musical instrument creates a new approach to early education. It develops creativity by simple act of pushing buttons!
The Wallabout Film Festival began in 2009 at Pratt Institute and is a student-run festival that showcases student short films.
A father and master of a 300-year-old bridge weaving tradition struggles to maintain his culture as his daughter tries to escape it.
The Knit Show with Vickie Howell will be the 1st, community funded & internationally accessible episodic knitting & crochet series!
The features of a $600 iPad in a $99 device. Superscreen gives you the benefits of a tablet with the power & convenience of your phone.
Upcoming live streams from creators across the community.
Where projects come from
Each and every Kickstarter project is the independent creation of someone like you.
Want to know more about how projects happen, or start your own?
Learn more