Open-Source Investigations
Support Bellingcat, a journalistic platform dedicated to finding truth and breaking global news stories using open-source information.
View Project
The Future of Food
From vertical farms to 3D-printed meals, MOLD magazine explores how design can help feed a hungry planet.
View Project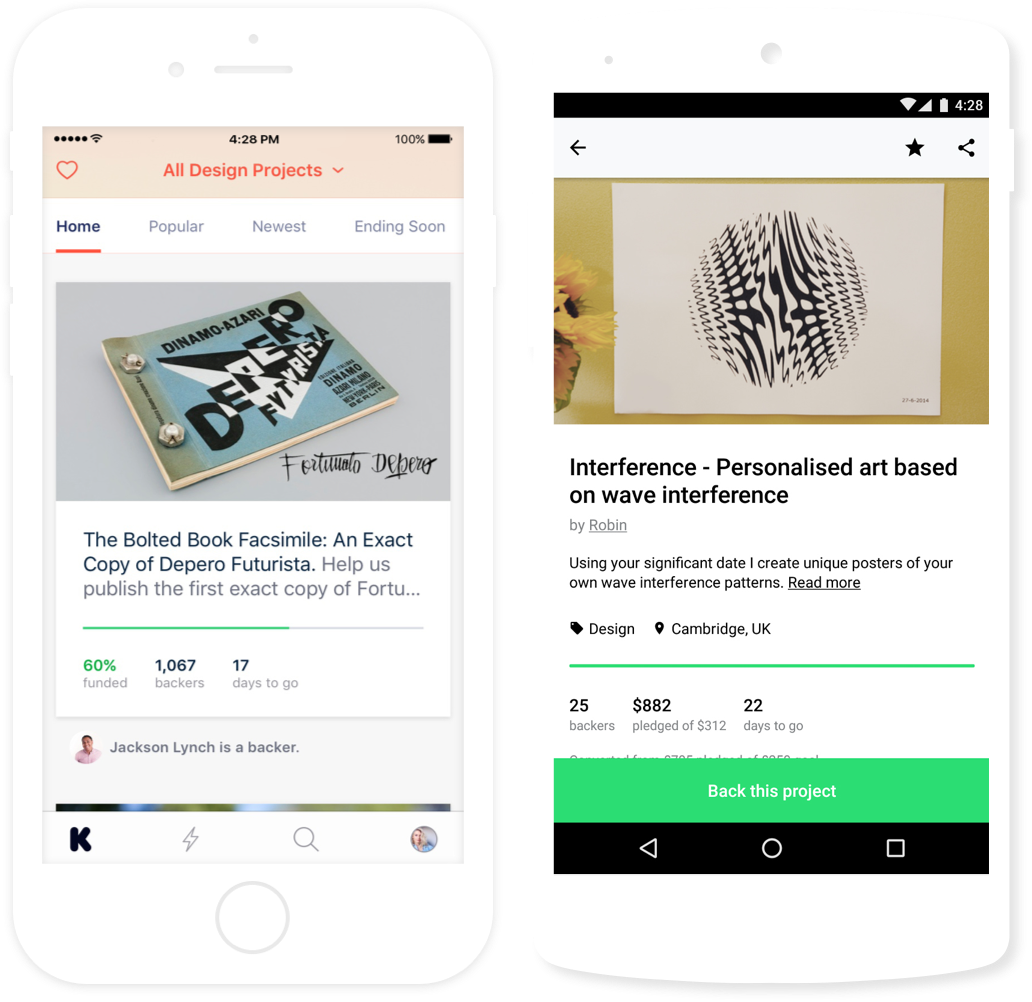 Bring new ideas to life, anywhere.
Explore creative projects and help bring bold new ideas into the world with the Kickstarter app.
A shotgun marriage of low-poly mini golf and surreal humor.... >> 7 day campaign << + some rewards delivered regardless of funding.. OO
Issue #4 of the all-star print humor magazine loved by "enemies of the people" like Newsweek and The New York Times.
A cinematic exploration of the most mysterious case of the 21st century.
The first bold, comfortable, & affordable handcrafted Italian leather shoe with a buyback option that strengthens communities.
An adult animated series about Dave, a mars-bound astronaut teamed up with a sentient melon who drives him to the brink of insanity.
An unprecedented cookbook featuring recipes and stories by refugees now working as chefs in New York City.
Upcoming live streams from creators across the community.
Where projects come from
Each and every Kickstarter project is the independent creation of someone like you.
Want to know more about how projects happen, or start your own?
Learn more