The Jim Henson Exhibition
Help the Museum of the Moving Image celebrate the creative genius behind the Muppets.
View project
Make an Album with Kate Nash
The outspoken indie pop star is recording a new album — and she wants you to be a part of it.
View project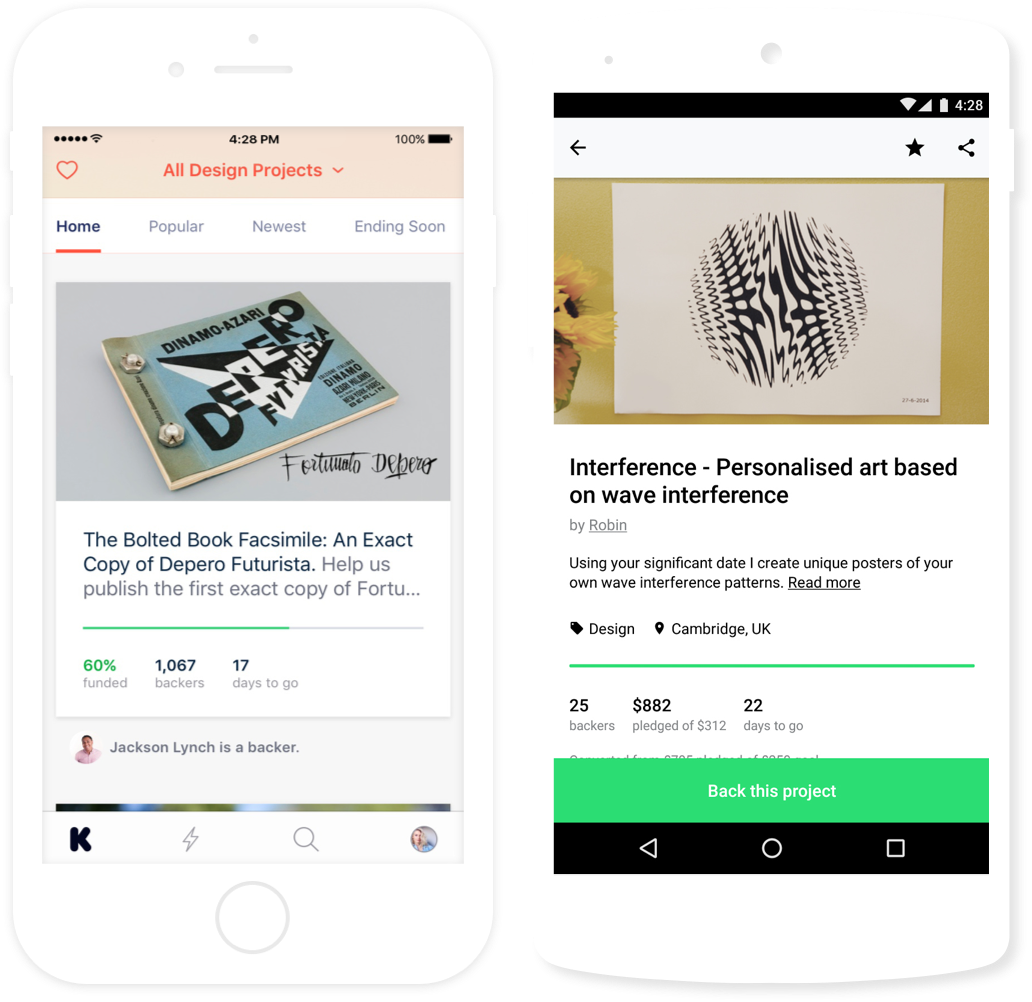 Bring new ideas to life, anywhere.
Explore creative projects and help bring bold new ideas into the world with the Kickstarter app.
Q Revolt is a portrait series about women, who have in common nothing else but their sexual orientation, aiming to break stereotypes.
A book exploring an intricate relationship between photography and failure
A modern arcade shoot'em up set in a Neo-Aztec universe which plays like rock paper scissor with badass weapons.
A new volume of chants and melodies to add to your Krishna Das collection. Still in the family from his heart to yours.
Solarcan is a unique camera designed to produce extreme time exposures that capture the Sun's path through the sky over many months
A dynamic exhibition exploring the work of the creative genius behind the Muppets, and his unique contributions to popular culture
Upcoming live streams from creators across the community.
Where projects come from
Each and every Kickstarter project is the independent creation of someone like you.
Want to know more about how projects happen, or start your own?
Learn more