Welcome, Mexico.
Creators in Mexico can now launch projects on Kickstarter. See what they're bringing to life.
Explore projects
Explore


Kickstarter Live
Explore


Kickstarter Live
See how creators and backers are connecting through live video — and join the experience.
Explore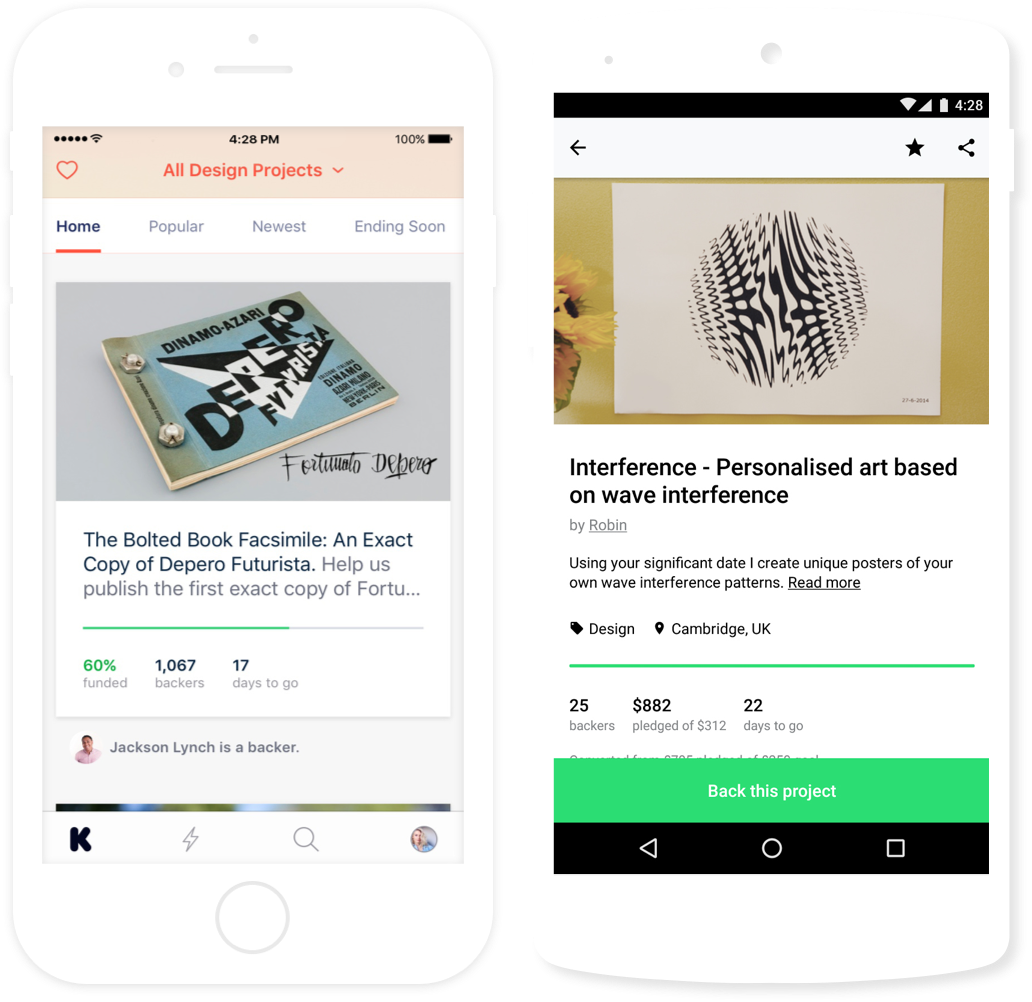 Bring new ideas to life, anywhere.
Explore creative projects and help bring bold new ideas into the world with the Kickstarter app.
Weaving History
Help preserve a pre-Hispanic method of producing woven furniture through an artisan workshop teaching this age-old technique.
View project
Another Earth
Is there another planet like ours out there? Join Project Blue's mission to find and photograph Earth-like planets around our nearest star system, Alpha Centauri.
View project
Support an empowering book for little girls, ages 2-9, where the classic princesses find love AND invent, build and create!
Award-winning Nowhere Magazine publishes longform travel writing that doesn't just tell a story—it takes you to a place.
One reusable notebook to last the rest of your life? That's not magic. It's the smart paper-and-pen notebook, Rocketbook Everlast.
World's Most Compact, Fastest 50Gb/s Thunderbolt 3 USB-C Hub for MacBook Pro. Adds HDMI, USB 3.1 x 2, microSD/SD, Thunderbolt 3 & USB-C
Orchestral covers of System of a Down, The Mars Volta, Weezer, Muse, Florence + the Machine, and others
Where projects come from
Each and every Kickstarter project is the independent creation of someone like you.
Want to know more about how projects happen, or start your own?
Learn more