We the People
Join artists Shepard Fairey, Jessica Sabogal, Ernesto Yerena, and the Amplifier Foundation as they use public art to spread a powerful message of hope, humanity, and diversity across America.
View project
Out of Eden
National Geographic Fellow Paul Salopek has reached the fifth year of his decade-long, 21,000-mile walk spanning continents, languages, and cultures. Follow his journey.
View project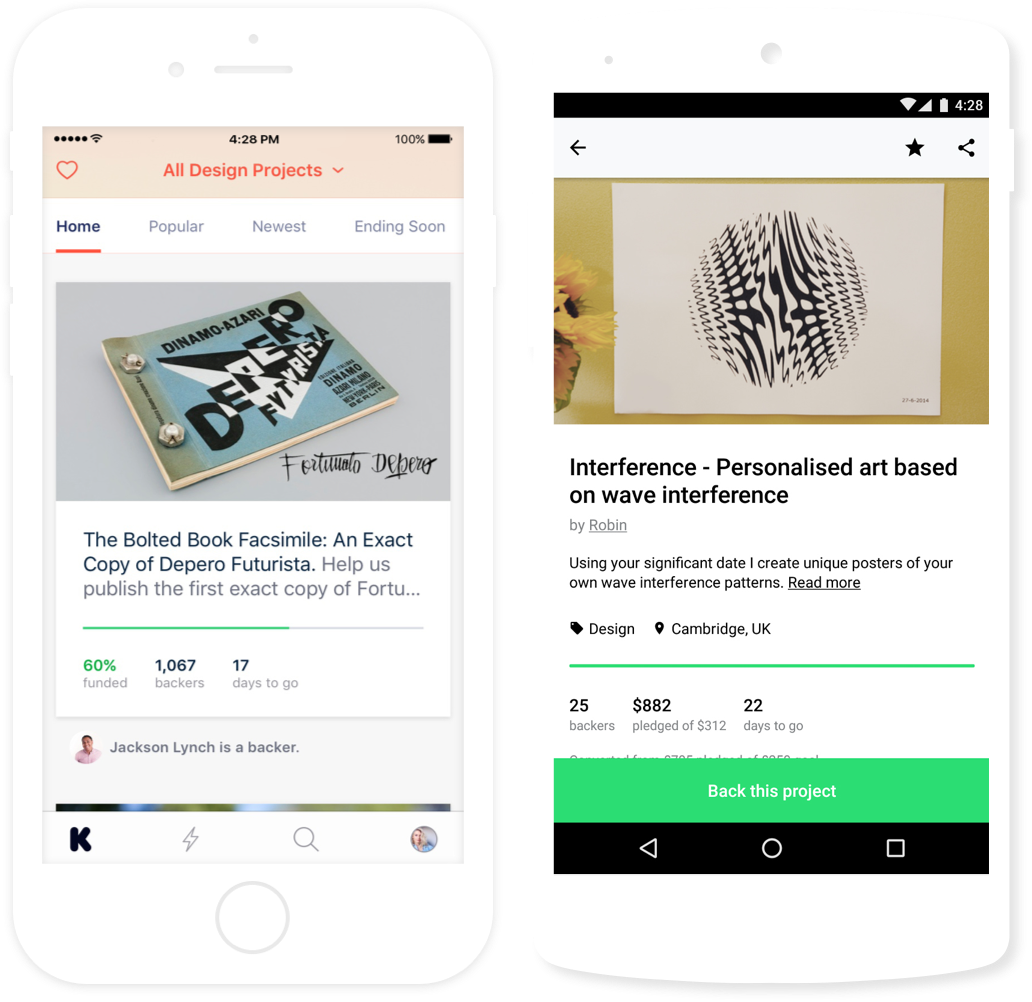 Bring new ideas to life, anywhere.
Explore creative projects and help bring bold new ideas into the world with the Kickstarter app.
A storytelling walk across the planet that serves as a bridge between continents, languages, nationalities and creeds.
100 eggs cooked, popped & eaten in Brooklyn. 100 unique breakfasts, GIFs & one epic egg porn montage to rule them all.
An epic saga of drama, action, adventure and suspense, with heroes and factions caught in a war between three kingdoms vying for power.
The world's most functional Camping Titanium Multi Utensil. Made from aerospace grade titanium weighing just 0.7oz / 20 grams.
Our specialty is Chile Habanero from the Yucatán Peninsula whit "Designation of Origin"
The world's first Yoga Channel! Practice yoga with an exclusive curriculum, earn rewards & experience the yogi lifestyle
Where projects come from
Each and every Kickstarter project is the independent creation of someone like you.
Want to know more about how projects happen, or start your own?
Learn more