Creators

thrive

here.
Kickstarter creators pursue bold ideas on their own terms — and make an impact on the world, too.
Read their stories
The Rocky Mountain Land Library
Help transform an old cattle ranch in Colorado into a literary "home on the range" for writers, artists, and nature-lovers.
View Project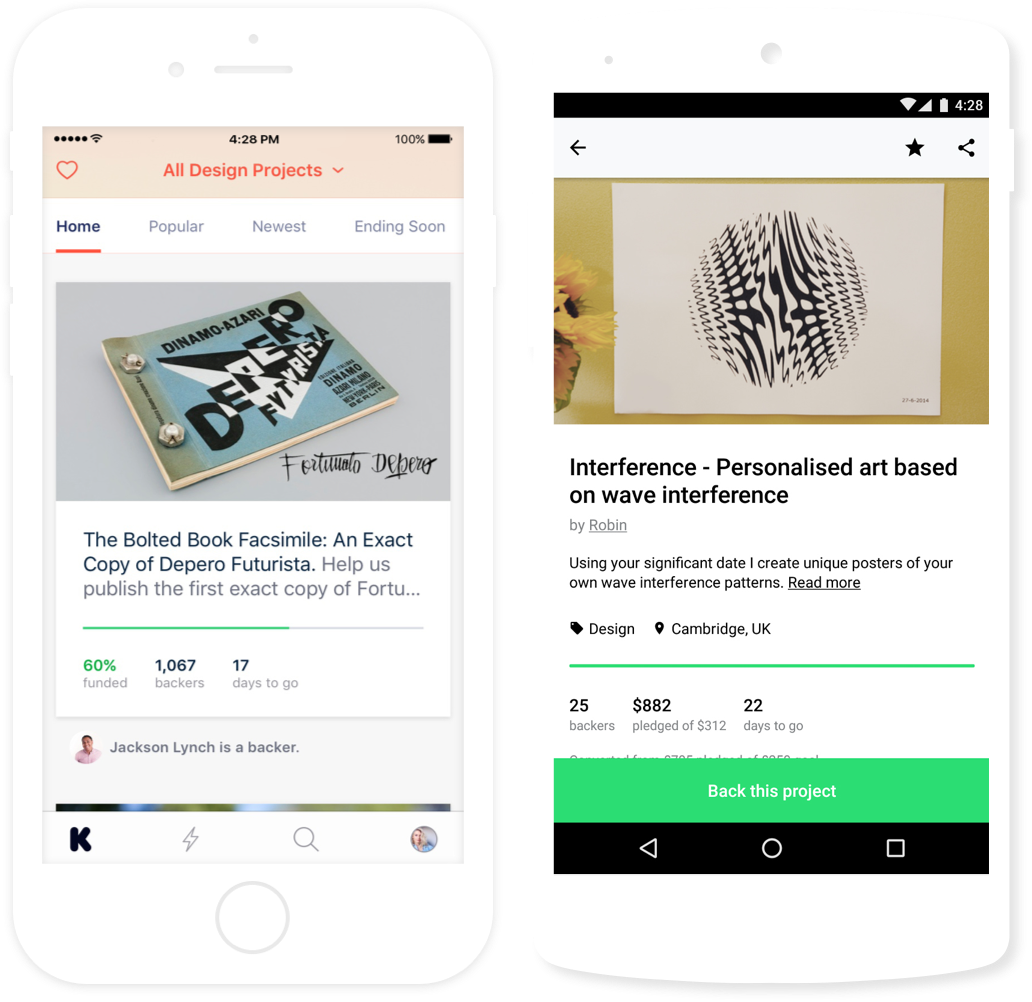 Bring new ideas to life, anywhere.
Explore creative projects and help bring bold new ideas into the world with the Kickstarter app.
ALL NEW! Billions of years of life, science, and history in the palm of your hand! Curated and handcrafted to inspire for generations.
'The best coffee table book about videogames of all time' is out of print. Help us get this landmark title back into production.
Marie Porter returns to craft the kind of Canadian cookbook that could only be written by a Canadian living "away"...
Waterproof, Fireproof, Small, Tough, and Bright. A Mini Multi-Use LED Light for EDC.
Enjoy finest organic teas from the Himalayas, improve the lives of farmers and educate their children.
Save space with two compartments to keep your clean and dirty clothes separated. Made with high quality ultra durable ripstop nylon.
Where projects come from
Each and every Kickstarter project is the independent creation of someone like you.
Want to know more about how projects happen, or start your own?
Learn more