The Jim Henson Exhibition
Help the Museum of the Moving Image celebrate the creative genius behind the Muppets.
View project
Make an Album with Kate Nash
The outspoken indie pop star is recording a new album — and she wants you to be a part of it.
View project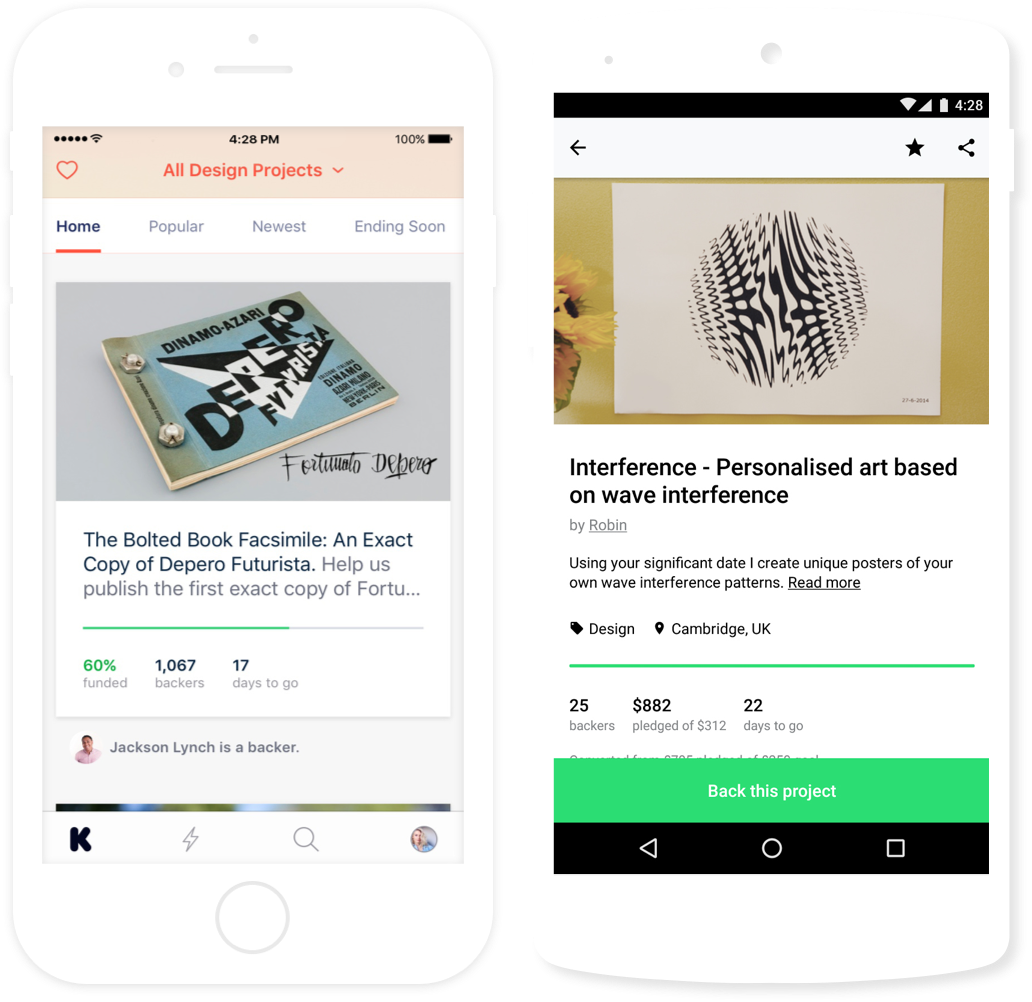 Bring new ideas to life, anywhere.
Explore creative projects and help bring bold new ideas into the world with the Kickstarter app.
Repurposing spaces not intended for art. Promoting emerging artists outside conventional spaces. Creating a dialogue in the community.
A light-up blinky bow tie kit that makes crafting w/ electronics super cool! It's a DIY craft, a party favor, and wearable tech in one!
Issue #3 of a four part science fiction tale. Catch up with issues #1-2 and help issue #3 see print.
Best Sleep Mask for 100% Blackout. Perfect for Power Nap, Insomnia, Jet Lag. Never Let Poor Sleep Interfere With Your Epic Life Again.
We are moving littlefield and opening Parklife, a sister bar and restaurant with a vacant lot to be transformed into a green space.
Solarcan is a unique camera designed to produce extreme time exposures that capture the Sun's path through the sky over many months
Upcoming live streams from creators across the community.
Where projects come from
Each and every Kickstarter project is the independent creation of someone like you.
Want to know more about how projects happen, or start your own?
Learn more