Welcome, Mexico.
Creators in Mexico can now launch projects on Kickstarter. See what they're bringing to life.
Explore projects
Explore


Kickstarter Live
Explore


Kickstarter Live
See how creators and backers are connecting through live video — and join the experience.
Explore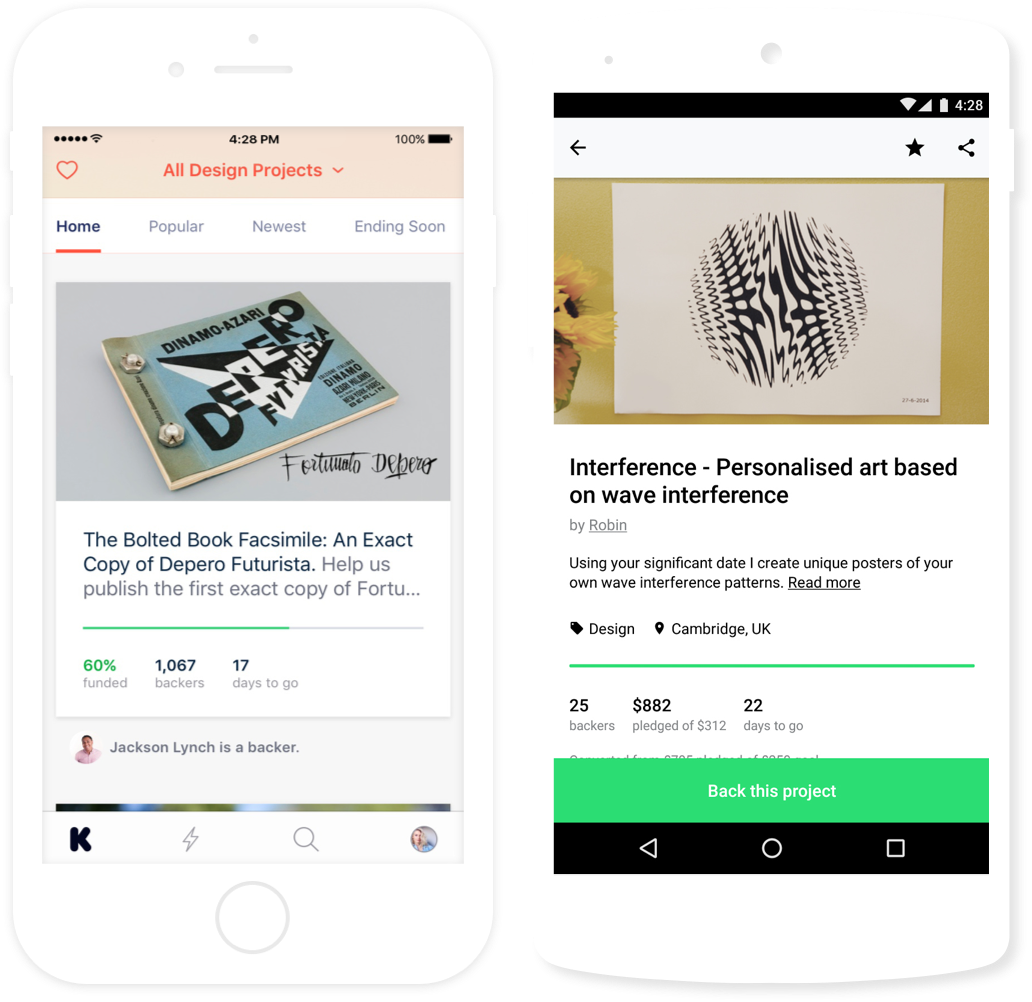 Bring new ideas to life, anywhere.
Explore creative projects and help bring bold new ideas into the world with the Kickstarter app.
Sew Sweet
Join textile brand Chocochips as they create a line of storybook-inspired fabrics for aspiring designers.
View project
The Wabash Lights
Help illuminate a stretch of Chicago's elevated train tracks with this interactive work of public art that can be programmed by passersby.
View project
Kickstart Learning Perl 6 from brian d foy and O'Reilly Media.
The ultimate travel pillow providing unparalleled comfort and total neck support thanks to its ergonomic design and viscoelastic core.
Rudy's Jazz Room is an authentic cutting edge jazz club located in Nashville TN, with live jazz every night, craft cocktails & food.
Stunning hardcover coffee table photography book spanning over 25 years of music photography and stories in Marin County, California
Come and check out our innovative, simple and practical luggage organizer. Hasta la vista, messy clothes!
Beneath our ordinary world lies a place of eternal eclipse, a place to which all evil creatures have been banished: This is Brimstone.
Where projects come from
Each and every Kickstarter project is the independent creation of someone like you.
Want to know more about how projects happen, or start your own?
Learn more