Open-Source Investigations
Support Bellingcat, a journalistic platform dedicated to finding truth and breaking global news stories using open-source information.
View Project
The Future of Food
From vertical farms to 3D-printed meals, MOLD magazine explores how design can help feed a hungry planet.
View Project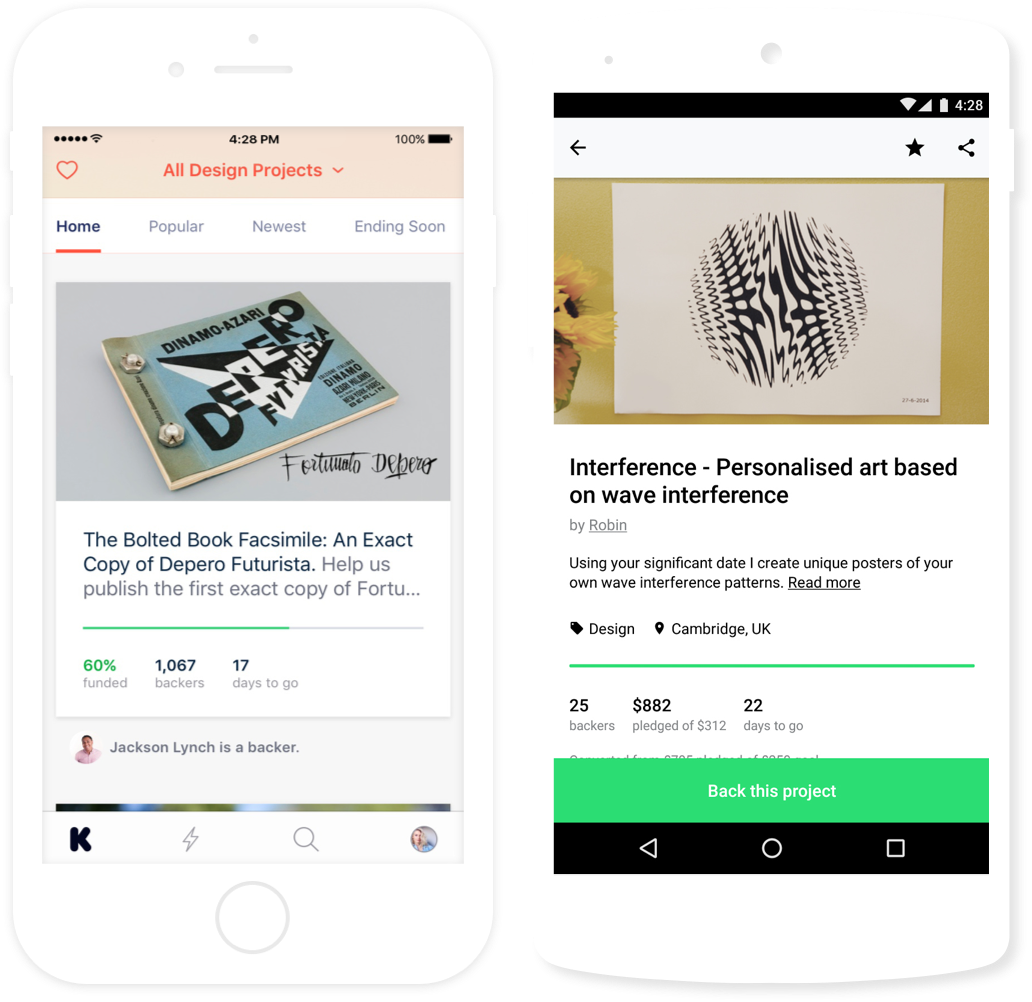 Bring new ideas to life, anywhere.
Explore creative projects and help bring bold new ideas into the world with the Kickstarter app.
A British soldier who lost both legs in Afghanistan turns to competitive strongman with the help of a former Royal Marines Commando.
A silly, teenage superhero webcomic by Yves Bourgelas! / Une bande dessinée humoristique de superhéros adolescents, par Yves Bourgelas!
Piñatas have been a tradition of Mexico since ancient times, they are part of our culture and we want to share that with you.
A low-maintenance vertical garden that grows nutritious veggies & herbs fast, easy, and affordably, anywhere.
An Art Adventure in a Magicians' Lair with Olivia De Berardinis & Thomas Kuntz
Can you outwit your friends, avoid foul creatures, and build 3 houses before anyone else? 2-4 player board game, 40-60 minutes
Upcoming live streams from creators across the community.
Where projects come from
Each and every Kickstarter project is the independent creation of someone like you.
Want to know more about how projects happen, or start your own?
Learn more