The Cora Ball
Help protect public waterways with this coral-inspired laundry ball, which catches potentially harmful microfibers as they shed off in the washer.
View project
Make an Album with Kate Nash
The outspoken indie pop star is recording a new album — and she wants you to be a part of it.
View project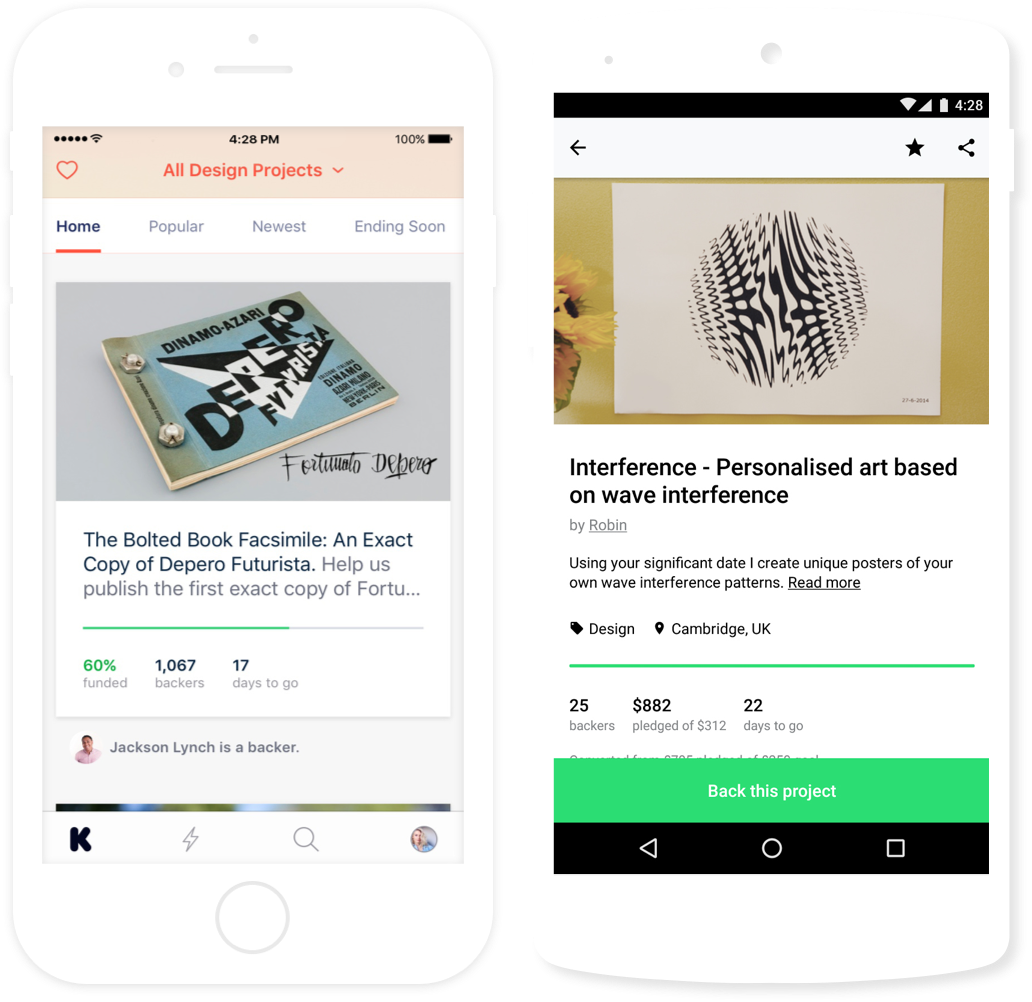 Bring new ideas to life, anywhere.
Explore creative projects and help bring bold new ideas into the world with the Kickstarter app.
Q Revolt is a portrait series about women, who have in common nothing else but their sexual orientation, aiming to break stereotypes.
A true desk sculpture made out of a block of forged bronze, Swiss made with love and passion, limited to 100 pcs each Kaïros is unique.
A modern arcade shoot'em up set in a Neo-Aztec universe which plays like rock paper scissor with badass weapons.
Solarcan is a unique camera designed to produce extreme time exposures that capture the Sun's path through the sky over many months
Get the improved version of Gloomhaven, a cooperative card-driven game of combat in an expansive campaign. 1-4 players, 30 min/player.
Upcoming live streams from creators across the community.
Where projects come from
Each and every Kickstarter project is the independent creation of someone like you.
Want to know more about how projects happen, or start your own?
Learn more