The Jim Henson Exhibition
Help the Museum of the Moving Image celebrate the creative genius behind the Muppets.
View project
Make an Album with Kate Nash
The outspoken indie pop star is recording a new album — and she wants you to be a part of it.
View project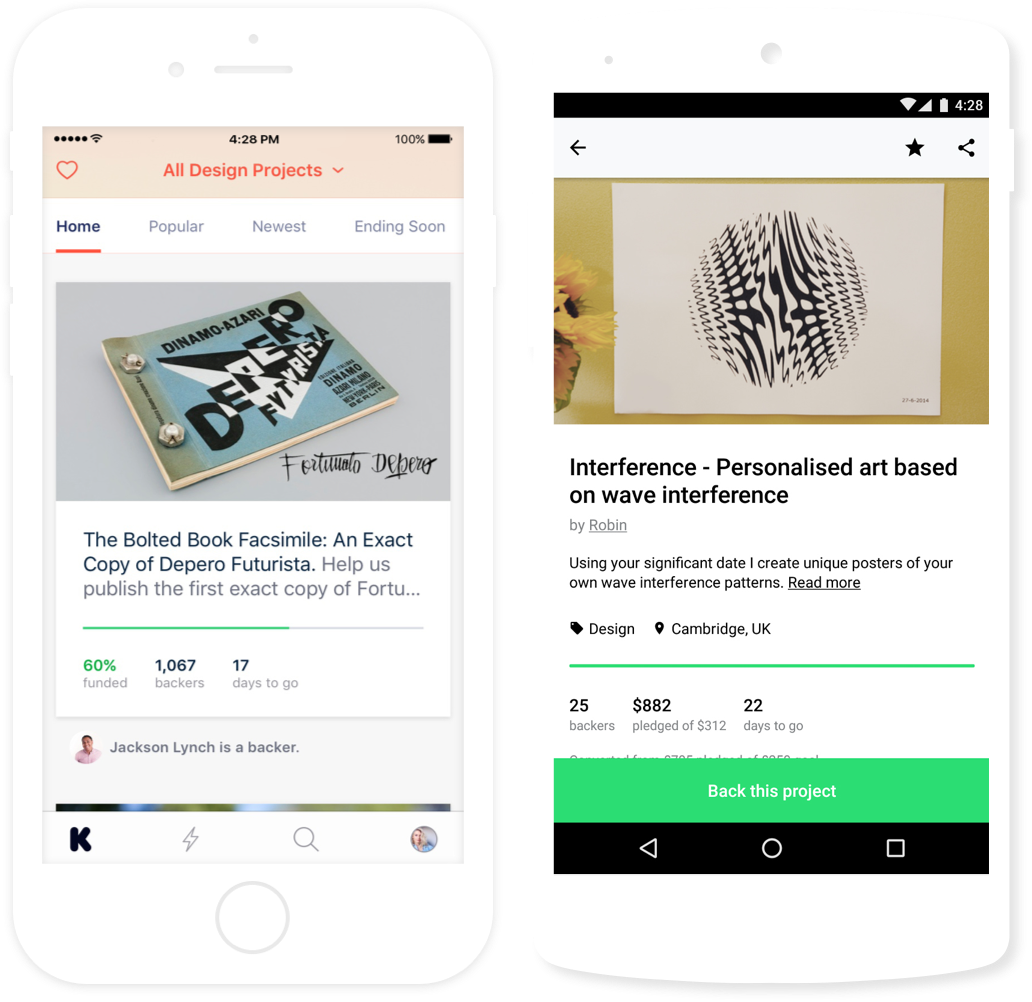 Bring new ideas to life, anywhere.
Explore creative projects and help bring bold new ideas into the world with the Kickstarter app.
7 ordinary people live in makeshift homes on the rooftops of Havana. Resilient and remarkable they invite us into their secret world.
The love story of jazz legend Junior Mance and Gloria Clayborne Mance. As he loses his identity to dementia she reckons with her own.
We need your help to bring this powerful story of self-discovery to theaters! Help us share the knowledge that connects us all.
Get the improved version of Gloomhaven, a cooperative card-driven game of combat in an expansive campaign. 1-4 players, 30 min/player.
Reimagined music from The Legend Of Zelda series as an epic film score, continuing the Cinematica album lineup!
London Burlesque Festival needs your support NOW more than ever. LBF lost it's 2017 presenting sponsor and now is your chance to help!
Upcoming live streams from creators across the community.
Where projects come from
Each and every Kickstarter project is the independent creation of someone like you.
Want to know more about how projects happen, or start your own?
Learn more