Creators

thrive

here.
Kickstarter creators pursue bold ideas on their own terms — and make an impact on the world, too.
Read their stories
The Rocky Mountain Land Library
Help transform an old cattle ranch in Colorado into a literary "home on the range" for writers, artists, and nature-lovers.
View Project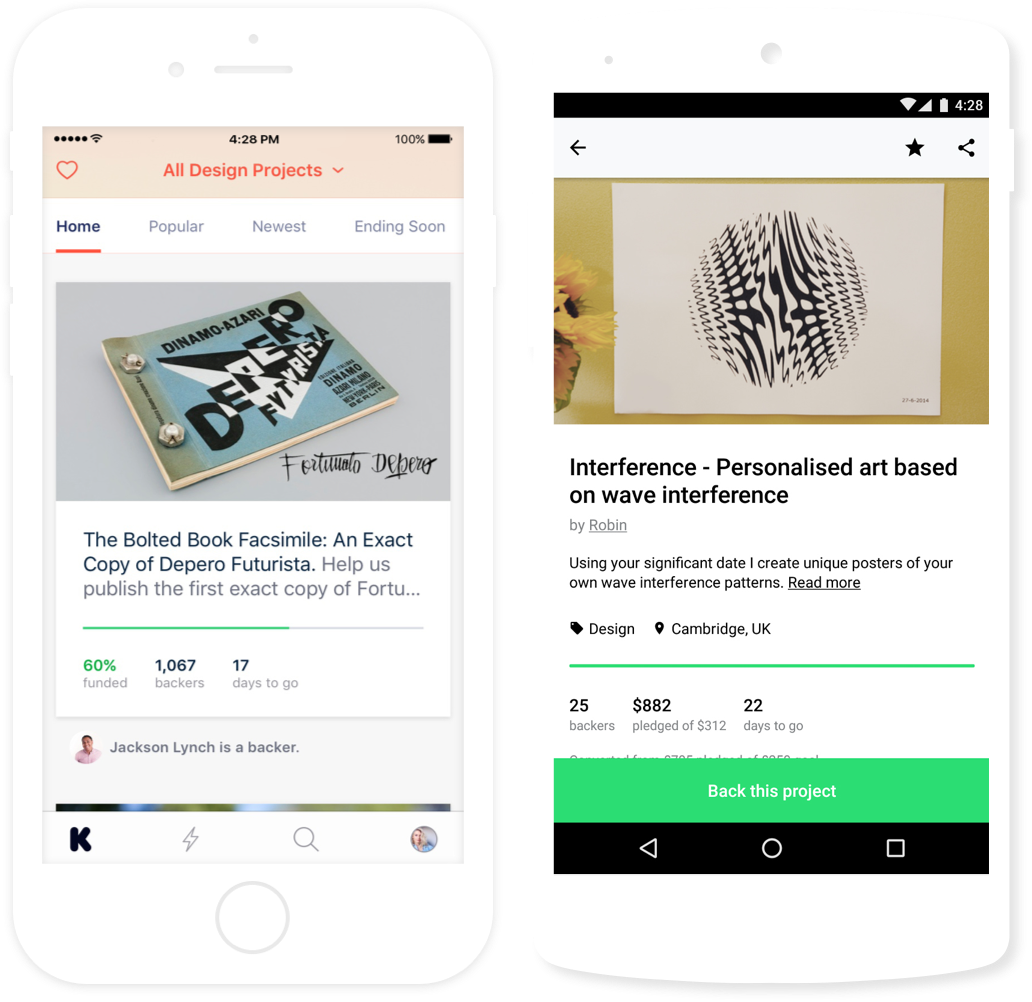 Bring new ideas to life, anywhere.
Explore creative projects and help bring bold new ideas into the world with the Kickstarter app.
The vintage instant camera that works on Instax mini film, and is made from recycled cardboard!
Sites Unseen is a public art initiative in downtown San Francisco that programs alleyways with installations and participatory events.
Save space with two compartments to keep your clean and dirty clothes separated. Made with high quality ultra durable ripstop nylon.
Comic-book stories celebrate women who crack ceilings, take names, and change the game.
The near-future is here, and Earth's abandoned cities are now battlegrounds for the ultimate spectator sport: GIANT KILLER ROBOTS!
Upcoming live streams from creators across the community.
Where projects come from
Each and every Kickstarter project is the independent creation of someone like you.
Want to know more about how projects happen, or start your own?
Learn more