Creators

thrive

here.
Kickstarter creators pursue bold ideas on their own terms — and make an impact on the world, too.
Read their stories
The Rocky Mountain Land Library
Help transform an old cattle ranch in Colorado into a literary "home on the range" for writers, artists, and nature-lovers.
View Project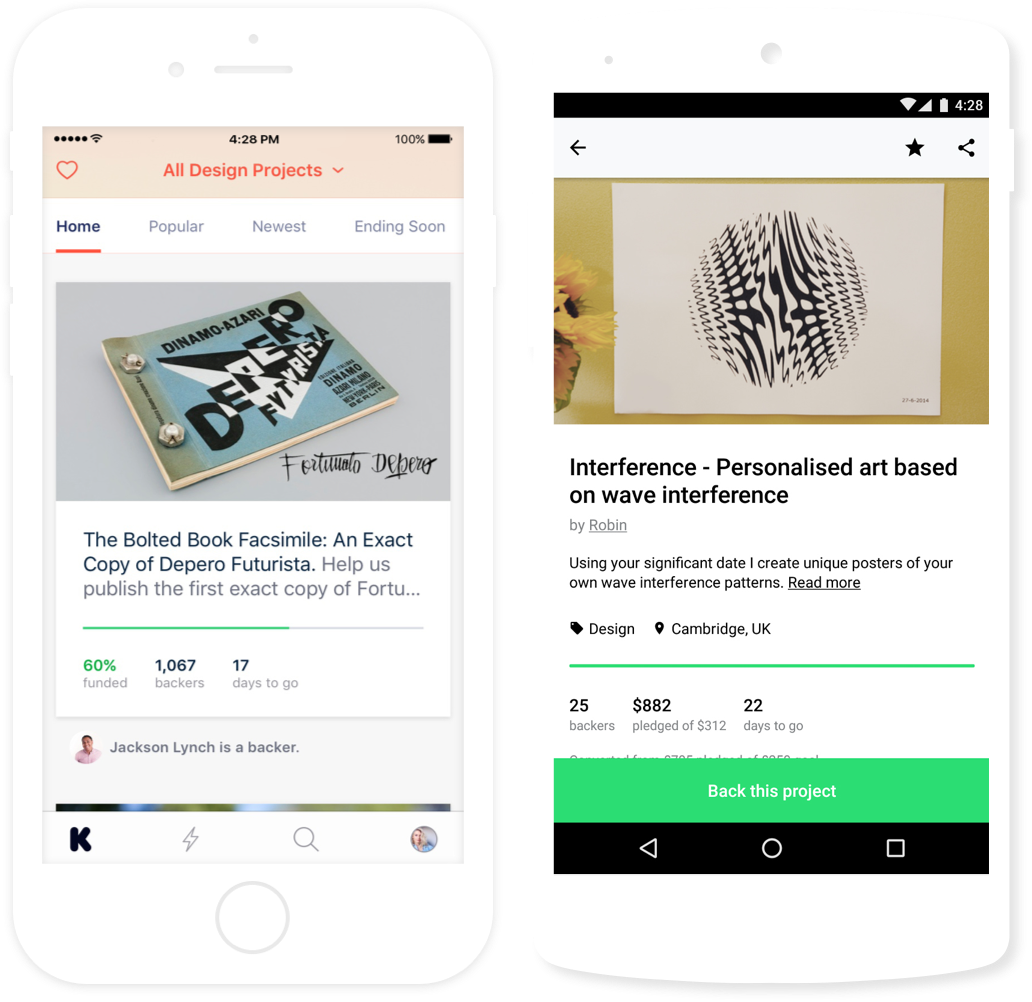 Bring new ideas to life, anywhere.
Explore creative projects and help bring bold new ideas into the world with the Kickstarter app.
A new record from Peter Mulvey on Righteous Babe Records, produced by Ani DiFranco.
Charge your gear anywhere! A 2-in-1 solar lantern and phone charger that packs down to 1" thick. Portable power and light on the go!
Organic Vietnamese yogurt with French Influence made with just 3 ingredients. It is thick & creamy with a hint of caramelization.
#DontIgnoreMe: A jacket that allows you to be seen or to hide instantly. Designed for humanitarian causes, now available to you.
The near-future is here, and Earth's abandoned cities are now battlegrounds for the ultimate spectator sport: GIANT KILLER ROBOTS!
Upcoming live streams from creators across the community.
Where projects come from
Each and every Kickstarter project is the independent creation of someone like you.
Want to know more about how projects happen, or start your own?
Learn more