The Jim Henson Exhibition
Help the Museum of the Moving Image celebrate the creative genius behind the Muppets.
View project
Make an Album with Kate Nash
The outspoken indie pop star is recording a new album — and she wants you to be a part of it.
View project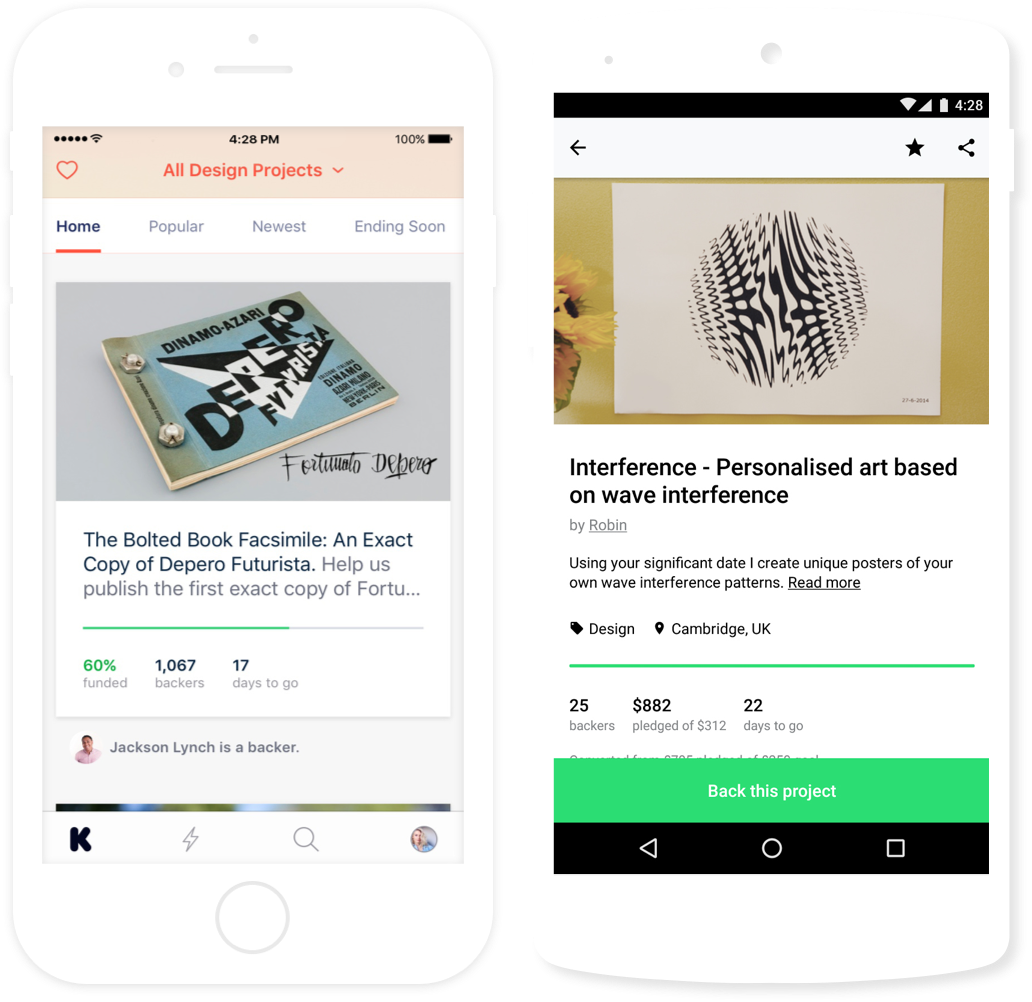 Bring new ideas to life, anywhere.
Explore creative projects and help bring bold new ideas into the world with the Kickstarter app.
Unser Ziel ist die Lancierung des innovativen Sommer Gemels am Männlichen (Grindelwald). Als erste von 5 Strecken im Berner Oberland.
7 ordinary people live in makeshift homes on the rooftops of Havana. Resilient and remarkable they invite us into their secret world.
2017 es el año de la séptima edición del Festival Internacional de Cine en el Desierto que hoy necesita de todos para llevarse a cabo.
Solarcan is a unique camera designed to produce extreme time exposures that capture the Sun's path through the sky over many months
Get the improved version of Gloomhaven, a cooperative card-driven game of combat in an expansive campaign. 1-4 players, 30 min/player.
Help us print the second volume of Strong Female Protagonist, an ongoing webcomic about superheroes and social justice!
Upcoming live streams from creators across the community.
Where projects come from
Each and every Kickstarter project is the independent creation of someone like you.
Want to know more about how projects happen, or start your own?
Learn more