Creators

thrive

here.
Kickstarter creators pursue bold ideas on their own terms — and make an impact on the world, too.
Read their stories
The Rocky Mountain Land Library
Help transform an old cattle ranch in Colorado into a literary "home on the range" for writers, artists, and nature-lovers.
View Project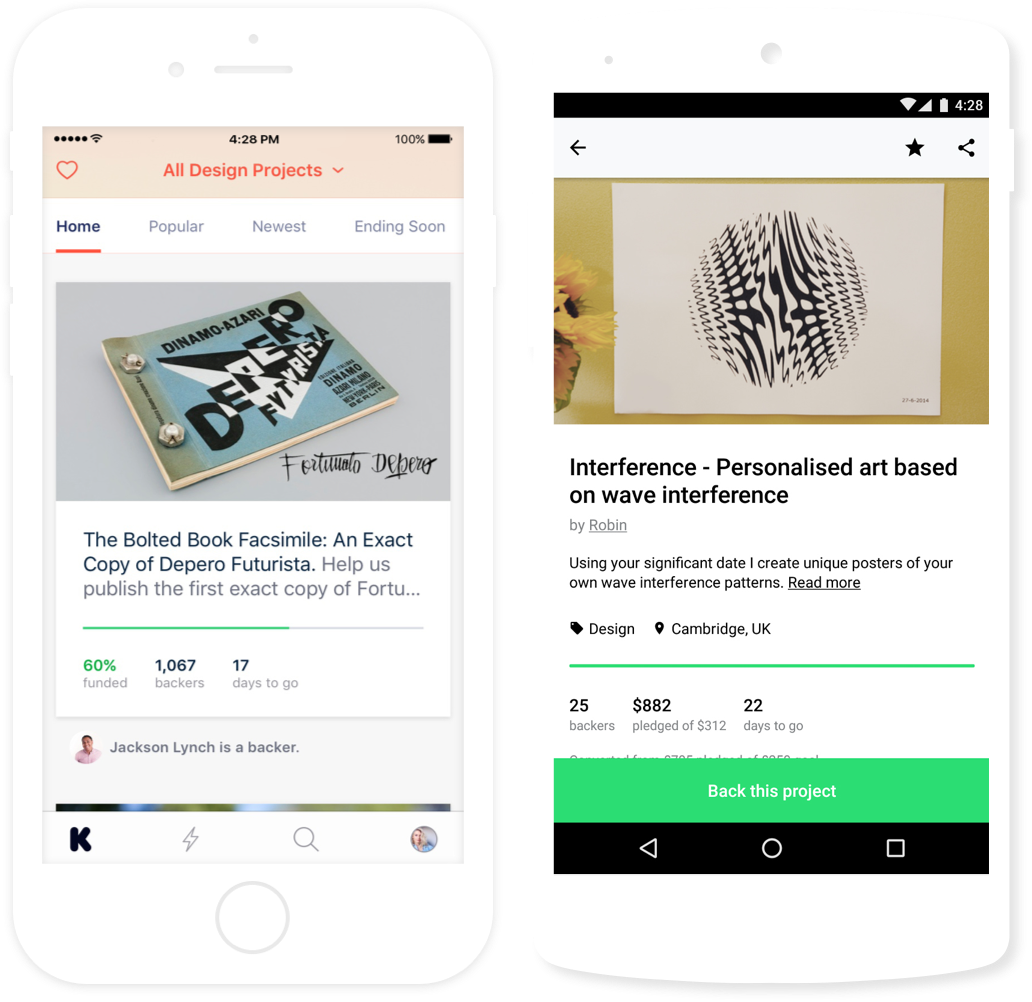 Bring new ideas to life, anywhere.
Explore creative projects and help bring bold new ideas into the world with the Kickstarter app.
A creative and colorful board game turns into a mesmerizing piece of art on your table every time you play it.
A roleplaying game of heists & other thievery by Rodney Thompson. Play as members of 8 criminal cartels in a massive fantasy city.
Breathtaking artbook based on Norse mythology, by award-winning illustrator, Milivoj Ćeran
Six surfers set sail along the frozen shores of Iceland as the worst storm in twenty-five years is about to arrive.
Taking control of the process of bringing my work directly and rapidly to those who want it; completion/production of my next LP.
Upcoming live streams from creators across the community.
Where projects come from
Each and every Kickstarter project is the independent creation of someone like you.
Want to know more about how projects happen, or start your own?
Learn more