Welcome, Mexico.
Creators in Mexico can now launch projects on Kickstarter. See what they're bringing to life.
Explore projects
Explore


Kickstarter Live
Explore


Kickstarter Live
See how creators and backers are connecting through live video — and join the experience.
Explore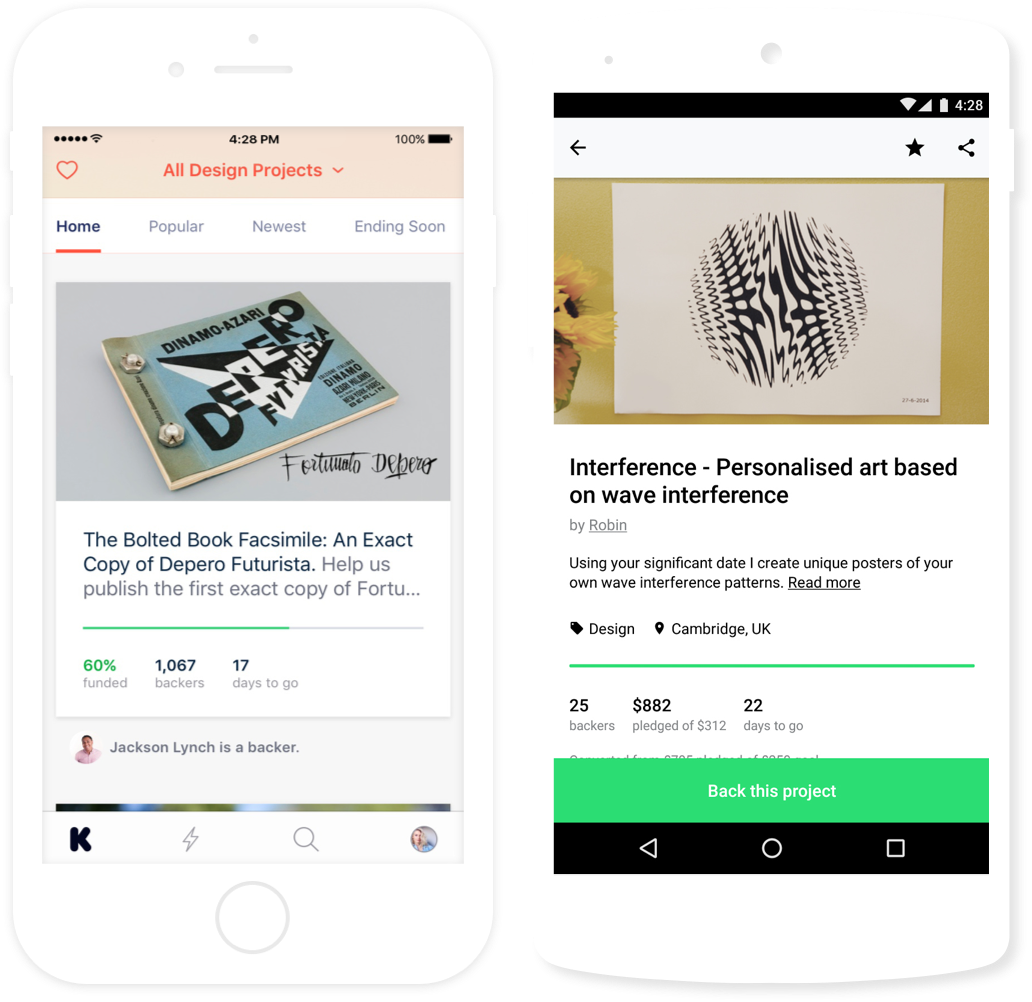 Bring new ideas to life, anywhere.
Explore creative projects and help bring bold new ideas into the world with the Kickstarter app.
Weaving History
Help preserve a pre-Hispanic method of producing woven furniture through an artisan workshop teaching this age-old technique.
View project
The Wabash Lights
Help illuminate a stretch of Chicago's elevated train tracks with this interactive work of public art that can be programmed by passersby.
View project
Magically control all your favorite devices and so much more. Smart Remote's screen instantly adapts to anything you point at.
Fantastic Stories is a top paying market that is open and looking for stories from underrepresented communities and cultures.
" Atrapado en una pesadilla " // "despite having nothing in common, the guy will have to discover how to get robot help "
Nonpartisan, Maine-focused digital network that will focus on important news and present it in the visual formats audiences demand.
A live action space opera by SETH ICKERMAN & CARPENTER BRUT. A female ghost challenges two space hunters into a galactic chase...
Where projects come from
Each and every Kickstarter project is the independent creation of someone like you.
Want to know more about how projects happen, or start your own?
Learn more