Open-Source Investigations
Support Bellingcat, a journalistic platform dedicated to finding truth and breaking global news stories using open-source information.
View Project
The Future of Food
From vertical farms to 3D-printed meals, MOLD magazine explores how design can help feed a hungry planet.
View Project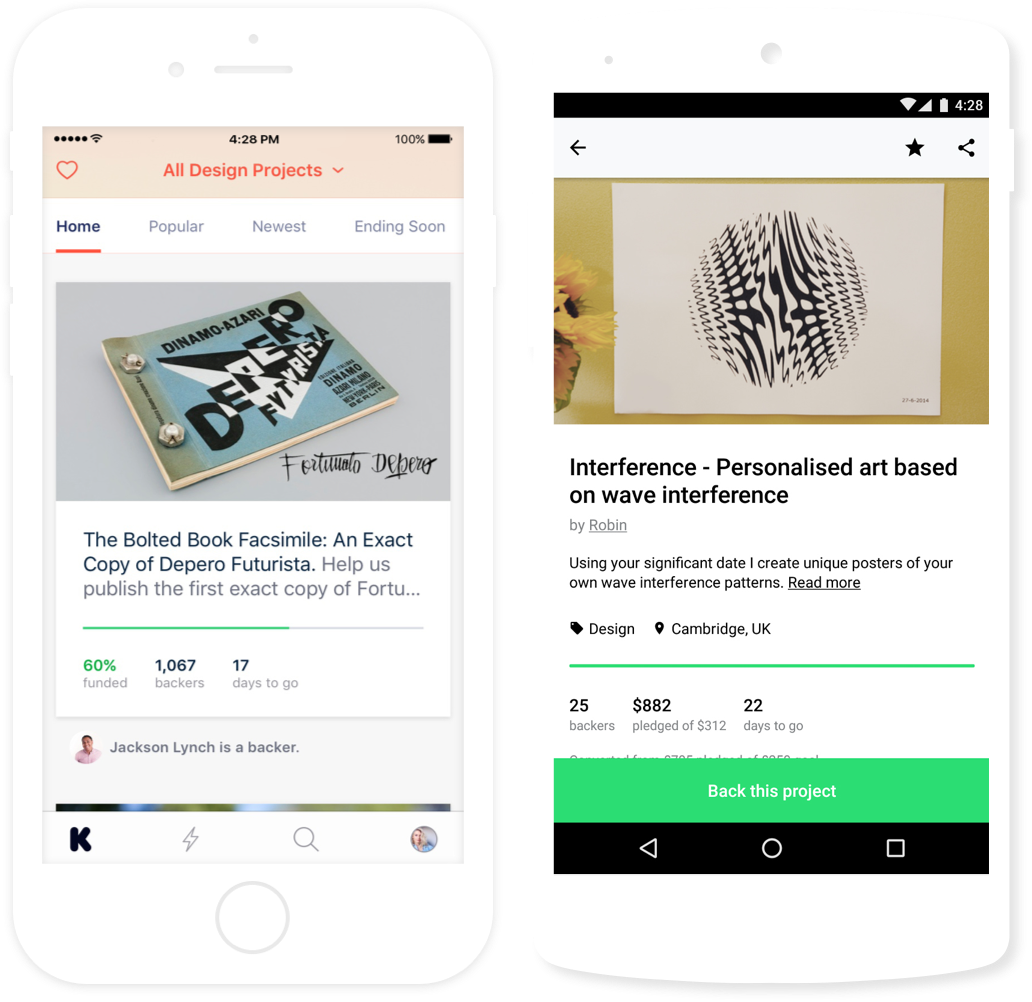 Bring new ideas to life, anywhere.
Explore creative projects and help bring bold new ideas into the world with the Kickstarter app.
junior high is a nonprofit art/community space in los angeles. we seek to embolden and empower marginalized voices in the arts!
Enviroment, good natural food and bees. Ingredients for a success! We are making a new and unique Honey, help us make it to the market.
A silly, teenage superhero webcomic by Yves Bourgelas! / Une bande dessinée humoristique de superhéros adolescents, par Yves Bourgelas!
The features of a $600 iPad in a $99 device. Superscreen gives you the benefits of a tablet with the power & convenience of your phone.
We want to bring the Kittea plush to life in one week! Kittea is part of the Purrista Pawfee family of coffee & tea themed cats.
The new Body Electric 2021 series offers a fitness program that creates muscle tone and stronger bones without stressing the joints.
Upcoming live streams from creators across the community.
Where projects come from
Each and every Kickstarter project is the independent creation of someone like you.
Want to know more about how projects happen, or start your own?
Learn more