Creators

thrive

here.
Kickstarter creators pursue bold ideas on their own terms — and make an impact on the world, too.
Read their stories
Mary Lambert's Bold
The Grammy-nominated singer-songwriter is back on Kickstarter with an EP celebrating radical self-acceptance — be one of the first to hear it.
View Project
Sites Unseen
Join this public art initiative to transform downtown San Francisco's public spaces into bright destinations for discourse, innovation, and discovery.
View Project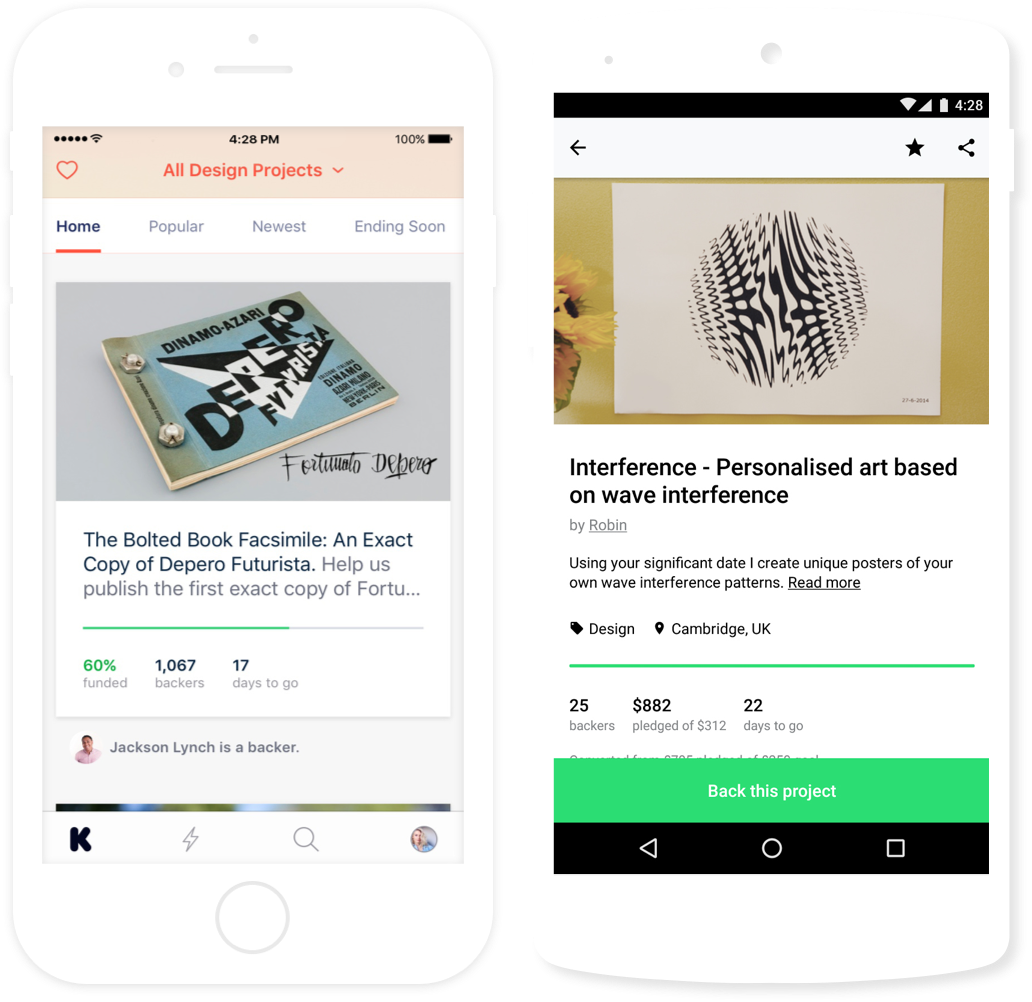 Bring new ideas to life, anywhere.
Explore creative projects and help bring bold new ideas into the world with the Kickstarter app.
It is flexible, secure and extremely lightweight. Tex—lock has a completely new look & feel.
The hydroponic vertical farm for your home. Simple, clean and 40% more efficient. Salads and more in your indoor garden all year around
The savage and tender extremes of Swans told with unprecedented access to archive material and interviews spanning the past 35 years.
100% naturally dyed knitting yarn from Peru! Pledge and help us develop a thriving social enterprise that supports women artisans!
Bringing even more adventures of Emma, Warrick and the gang to print! Contains Intermission 2, chapters 11-15, and various extras.
An immersive dance-theater experience exploring the social dynamics of divisiveness and the potential for collective healing.
Upcoming live streams from creators across the community.
Where projects come from
Each and every Kickstarter project is the independent creation of someone like you.
Want to know more about how projects happen, or start your own?
Learn more