Welcome, Mexico.
Creators in Mexico can now launch projects on Kickstarter. See what they're bringing to life.
Explore projects
Explore


Kickstarter Live
Explore


Kickstarter Live
See how creators and backers are connecting through live video — and join the experience.
Explore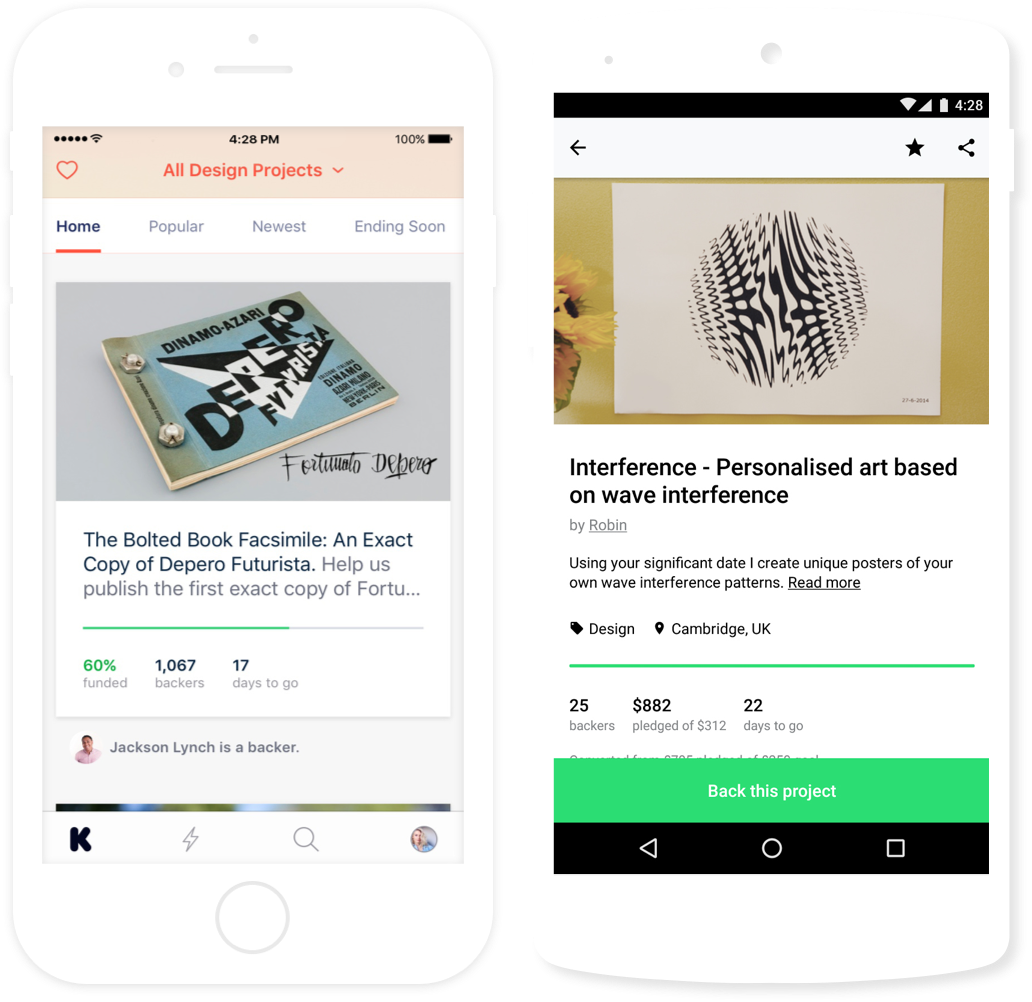 Bring new ideas to life, anywhere.
Explore creative projects and help bring bold new ideas into the world with the Kickstarter app.
Sew Sweet
Join textile brand Chocochips as they create a line of storybook-inspired fabrics for aspiring designers.
View project
The Wabash Lights
Help illuminate a stretch of Chicago's elevated train tracks with this interactive work of public art that can be programmed by passersby.
View project
The FOO Show is a 3D-rendered, virtual reality talk show that will transport you into video games, science experiments, and much more.
Years of writing, singing and rambling have fed the muse, now I need support to independently produce my first full length album!
The comics memoir of Lola, a free-spirited Jewish secretary for the secret police in the Soviet Ukraine.
World's Most Compact, Fastest 50Gb/s Thunderbolt 3 USB-C hub for MacBook Pro. Adds HDMI, USB 3.1 x 2, microSD/SD, Thunderbolt 3 & USB-C
Bring back the love of reading in a magical way. Simply attach Moonlite to your phone, pop in a story reel and begin projector reading.
Help Brooklyn Ballet launch our largest production yet - at the iconic Brooklyn Museum!
Where projects come from
Each and every Kickstarter project is the independent creation of someone like you.
Want to know more about how projects happen, or start your own?
Learn more