Creators

thrive

here.
Kickstarter creators pursue bold ideas on their own terms — and make an impact on the world, too.
Read their stories
Out of Eden
National Geographic Fellow Paul Salopek has reached the fifth year of his decade-long, 21,000-mile walk spanning continents, languages, and cultures. Follow his journey.
View project
Reinventing Tradition
Mexican design studio Kat & Ibin works with artisans to blend traditional crafts with contemporary design. Help bring their decorative home goods to a global audience.
View project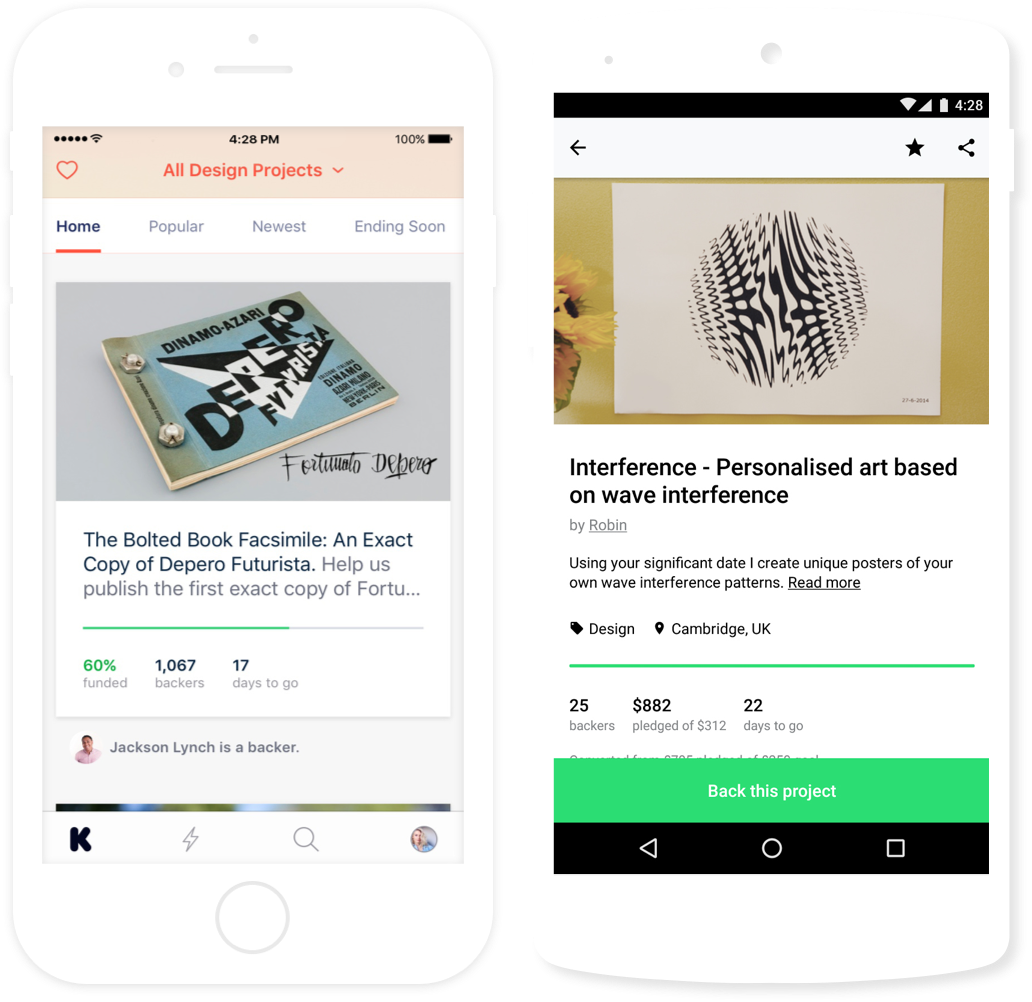 Bring new ideas to life, anywhere.
Explore creative projects and help bring bold new ideas into the world with the Kickstarter app.
A pocket-sized musical instrument for your active relaxation, plus open platform for experiments with sound and music making.
A experimental feature film about a Native girl who confronts her past traumas through four spirits that have stolen her exploded heart
I make music about my deepest fears and greatest joys and because of kickstarter, I can make it with the most creative people I know
The world's thinnest, most ergonomic and seamless mechanical webcam privacy cover. Privacy, security and peace of mind you deserve.
A mesmerizing adventure story for adults and young adults — told entirely with text messages. Help us share it with young audiences.
Where projects come from
Each and every Kickstarter project is the independent creation of someone like you.
Want to know more about how projects happen, or start your own?
Learn more