Creators

thrive

here.
Kickstarter creators pursue bold ideas on their own terms — and make an impact on the world, too.
Read their stories
The Rocky Mountain Land Library
Help transform an old cattle ranch in Colorado into a literary "home on the range" for writers, artists, and nature-lovers.
View Project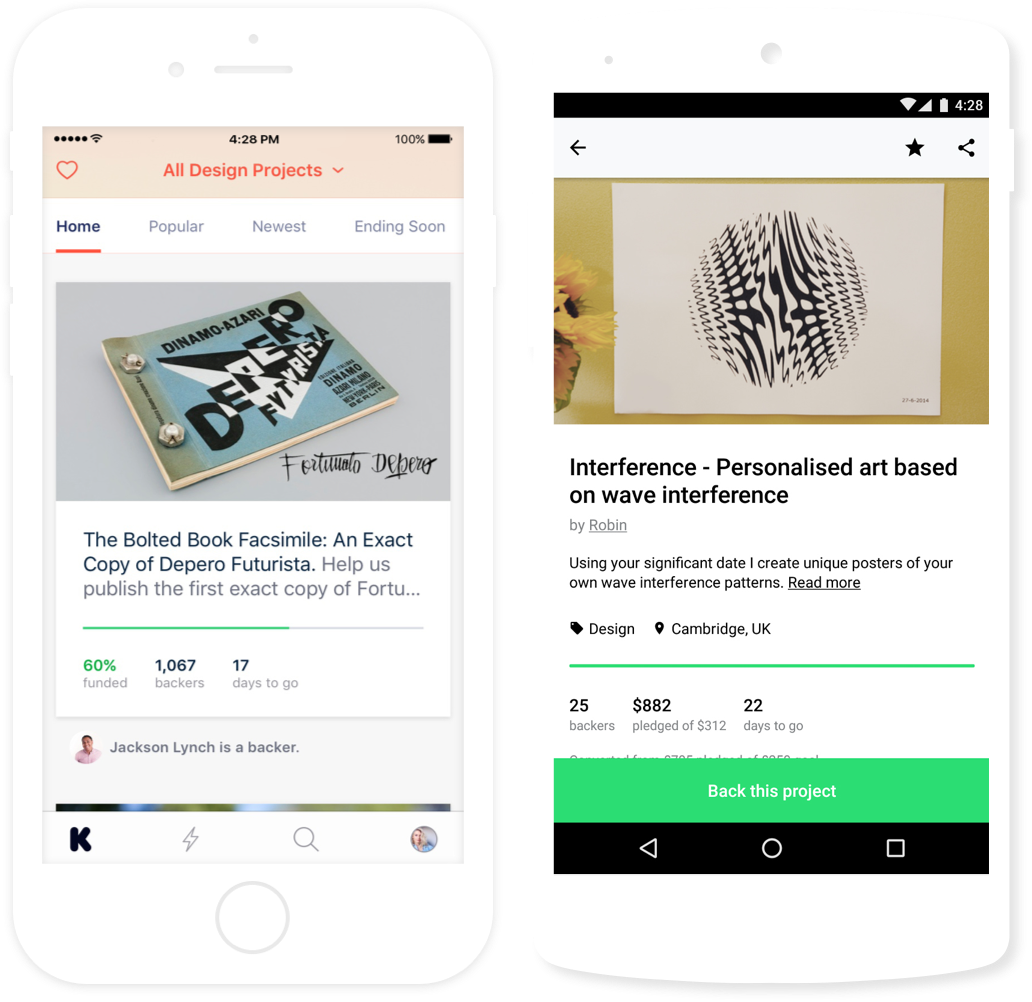 Bring new ideas to life, anywhere.
Explore creative projects and help bring bold new ideas into the world with the Kickstarter app.
Bula Batiki is a non-profit social enterprise creating sustainable incomes for remote Fijian communities through producing Coconut Oil.
Help NOVA and David Pogue produce a new special, "Beyond the Elements," that will inspire audiences to fall in love with science.
Now more than ever, we need journalists and storytellers who understand the strategic dynamics of social movements to help us win.
Liberty Express is a dance, film and cultural exchange project that connects and inspires children all over the world.
Enjoy finest organic teas from the Himalayas, improve the lives of farmers and educate their children.
Waterproof, Fireproof, Small, Tough, and Bright. A Mini Multi-Use LED Light for EDC.
Upcoming live streams from creators across the community.
Where projects come from
Each and every Kickstarter project is the independent creation of someone like you.
Want to know more about how projects happen, or start your own?
Learn more