Creators

thrive

here.
Kickstarter creators pursue bold ideas on their own terms — and make an impact on the world, too.
Read their stories
The Rocky Mountain Land Library
Help transform an old cattle ranch in Colorado into a literary "home on the range" for writers, artists, and nature-lovers.
View Project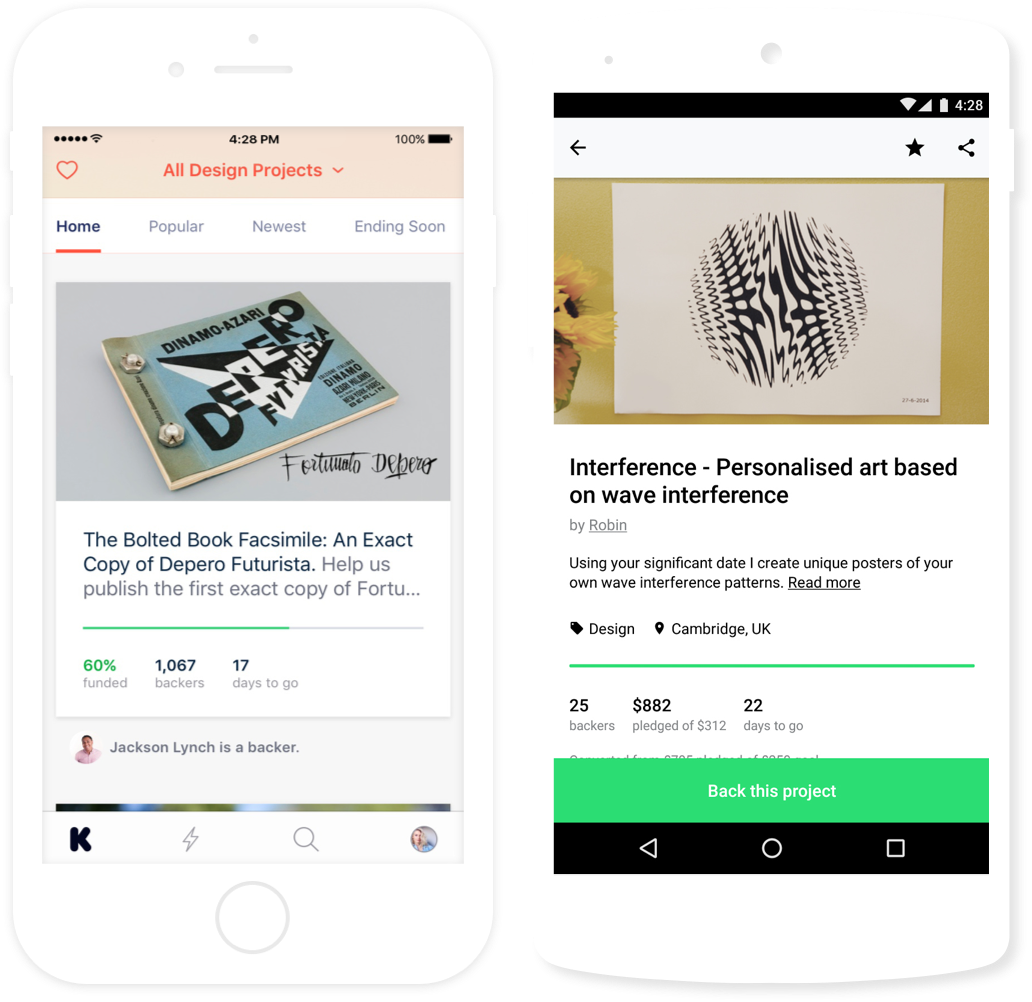 Bring new ideas to life, anywhere.
Explore creative projects and help bring bold new ideas into the world with the Kickstarter app.
Learn about the inner workings of your ride and customize it with Macchina's M2 hardware, an open and versatile development platform.
Mary Lambert is releasing an uplifiting EP about being unabashedly fat, gay, bipolar, and doing whatever you damn well please.
The easiest and quickest tool to develop your own films in full day light, anywhere and at anytime without the need for a darkroom
Staying sober through hard work, dedication and a whole lot of love for woodwork!
Upcoming live streams from creators across the community.
Where projects come from
Each and every Kickstarter project is the independent creation of someone like you.
Want to know more about how projects happen, or start your own?
Learn more