Creators

thrive

here.
Kickstarter creators pursue bold ideas on their own terms — and make an impact on the world, too.
Read their stories
The Rocky Mountain Land Library
Help transform an old cattle ranch in Colorado into a literary "home on the range" for writers, artists, and nature-lovers.
View Project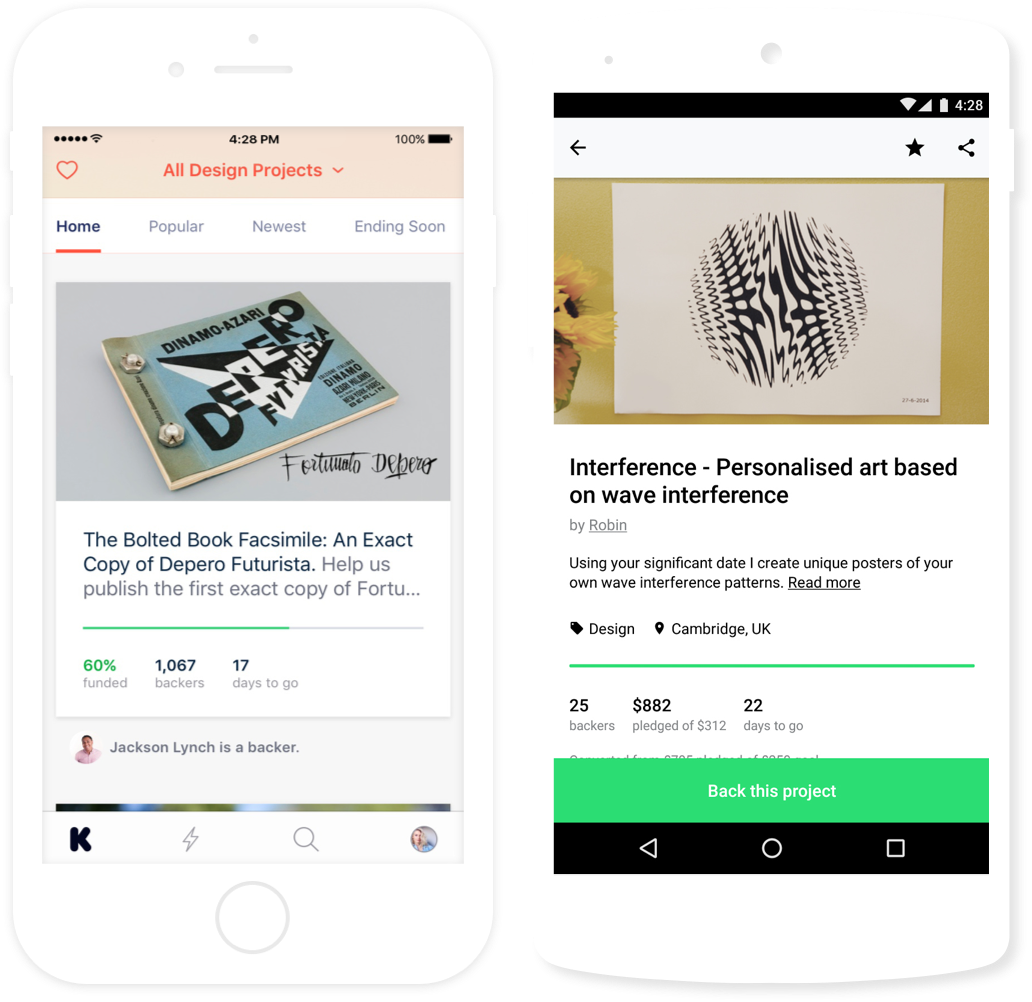 Bring new ideas to life, anywhere.
Explore creative projects and help bring bold new ideas into the world with the Kickstarter app.
Charge your gear anywhere! A 2-in-1 solar lantern and phone charger that packs down to 1" thick. Portable power and light on the go!
Organic Vietnamese yogurt with French Influence made with just 3 ingredients. It is thick & creamy with a hint of caramelization.
Explore and fight in a retro futuristic world. Swim deep into an oneiric, poetic and unique experience across dimensional planes
Waterproof, Fireproof, Small, Tough, and Bright. A Mini Multi-Use LED Light for EDC.
Liberty Express is a dance, film and cultural exchange project that connects and inspires children all over the world.
Taking control of the process of bringing my work directly and rapidly to those who want it; completion/production of my next LP.
Upcoming live streams from creators across the community.
Where projects come from
Each and every Kickstarter project is the independent creation of someone like you.
Want to know more about how projects happen, or start your own?
Learn more