Creators

thrive

here.
Kickstarter creators pursue bold ideas on their own terms — and make an impact on the world, too.
Read their stories
Mary Lambert's Bold
The Grammy-nominated singer-songwriter is back on Kickstarter with an EP celebrating radical self-acceptance — be one of the first to hear it.
View Project
NOVA: Beyond the Elements
Inspire audiences to fall in love with science by supporting a new special from the longest-running science program on American TV.
View Project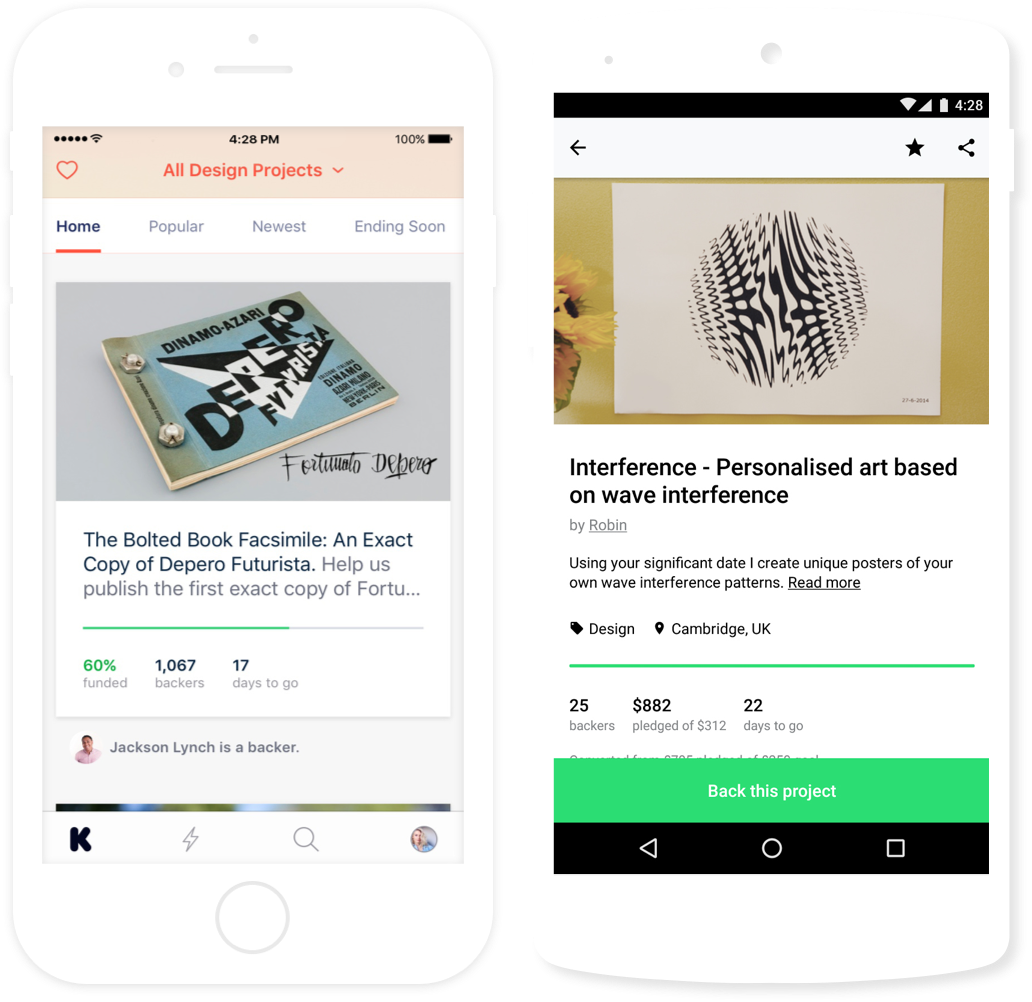 Bring new ideas to life, anywhere.
Explore creative projects and help bring bold new ideas into the world with the Kickstarter app.
We want to make art history a little more fun by turning Vincent Van Gogh into an action figure!
A Shakespeare-themed version of Munchkin – the hit card game of monster slaying, punnery, and backstabbing. Et tu, Brute?
ALL NEW! Billions of years of life, science, and history in the palm of your hand! Curated and handcrafted to inspire for generations.
The new version of Mike Elliott's best-selling Thunderstone deckbuilding game.
We want to put Lisa Frank's iconic artwork on our high quality & cruelty-free makeup! Help bring this collab to life!
Waterproof, Fireproof, Small, Tough, and Bright. A Mini Multi-Use LED Light for EDC.
Upcoming live streams from creators across the community.
Where projects come from
Each and every Kickstarter project is the independent creation of someone like you.
Want to know more about how projects happen, or start your own?
Learn more