Creators

thrive

here.
Kickstarter creators pursue bold ideas on their own terms — and make an impact on the world, too.
Read their stories
The Rocky Mountain Land Library
Help transform an old cattle ranch in Colorado into a literary "home on the range" for writers, artists, and nature-lovers.
View Project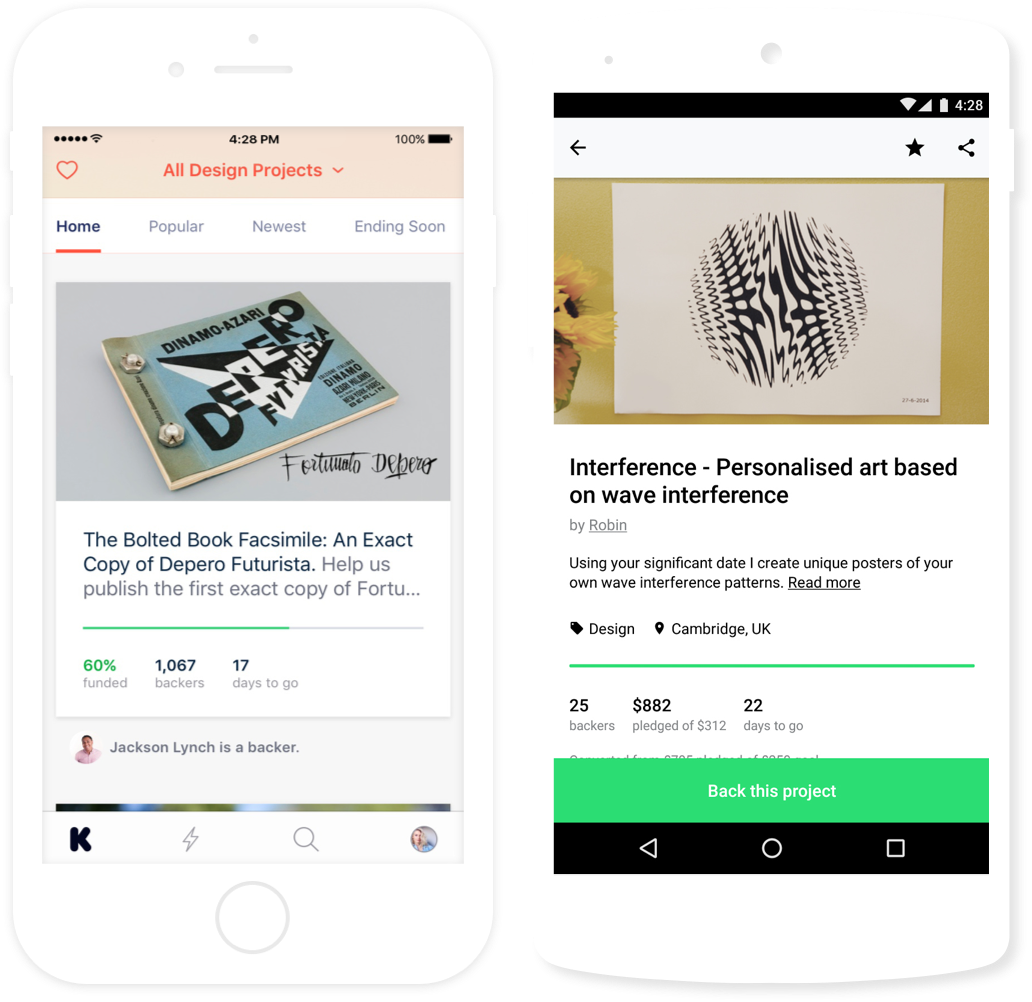 Bring new ideas to life, anywhere.
Explore creative projects and help bring bold new ideas into the world with the Kickstarter app.
Emoji Book is a collection of artist interpretations of emoji. Curated into an awesome hardcover book.
Small Town Inertia is a photography book about those surviving life and austerity on the margins of a typical British town.
The new patented Columbia coffee grinder. High output, consistency and does everything from french press to turkish coffee in no time..
Taking control of the process of bringing my work directly and rapidly to those who want it; completion/production of my next LP.
Enjoy finest organic teas from the Himalayas, improve the lives of farmers and educate their children.
The near-future is here, and Earth's abandoned cities are now battlegrounds for the ultimate spectator sport: GIANT KILLER ROBOTS!
Upcoming live streams from creators across the community.
Where projects come from
Each and every Kickstarter project is the independent creation of someone like you.
Want to know more about how projects happen, or start your own?
Learn more