Creators

thrive

here.
Kickstarter creators pursue bold ideas on their own terms — and make an impact on the world, too.
Read their stories
Out of Eden
National Geographic Fellow Paul Salopek has reached the fifth year of his decade-long, 21,000-mile walk spanning continents, languages, and cultures. Follow his journey.
View project
Reinventing Tradition
Mexican design studio Kat & Ibin works with artisans to blend traditional crafts with contemporary design. Help bring their decorative home goods to a global audience.
View project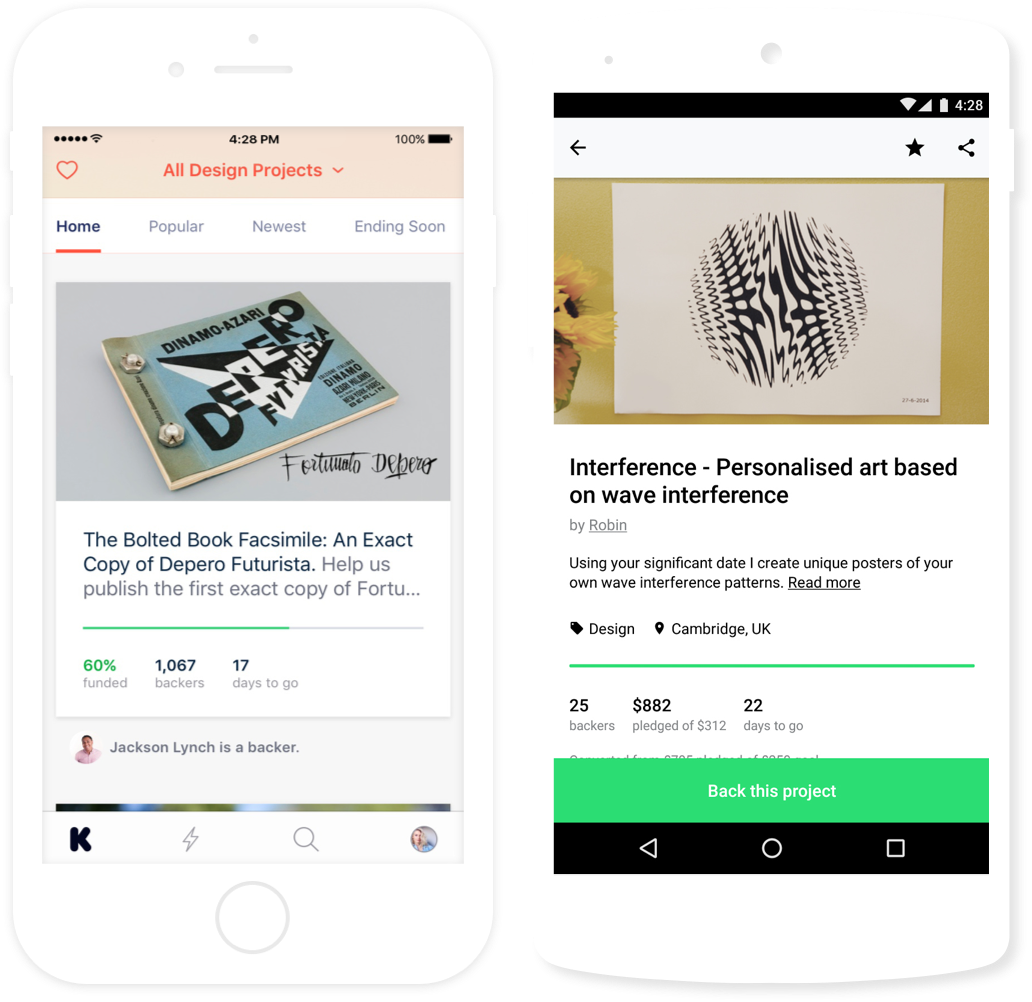 Bring new ideas to life, anywhere.
Explore creative projects and help bring bold new ideas into the world with the Kickstarter app.
Open-source quad-core camera effortlessly adds powerful machine vision to all your PC/Arduino/Raspberry Pi projects
Charting the rise and fall of an industry, this is a memoir of thirty chaotic years gloriously wasted in UK video shops.
A sandbox action RPG that simulates a dynamic world filled with dangerous foes, big dungeons, perilous encounters and a dynamic story!
The world's first Yoga Channel! Practice yoga with an exclusive curriculum, earn rewards & experience the yogi lifestyle
A double bill at New York Live Arts exploring the gender identity spectrum and Move's performance as 20th-century icon Martha Graham!
Where projects come from
Each and every Kickstarter project is the independent creation of someone like you.
Want to know more about how projects happen, or start your own?
Learn more