Creators

thrive

here.
Kickstarter creators pursue bold ideas on their own terms — and make an impact on the world, too.
Read their stories
The Rocky Mountain Land Library
Help transform an old cattle ranch in Colorado into a literary "home on the range" for writers, artists, and nature-lovers.
View Project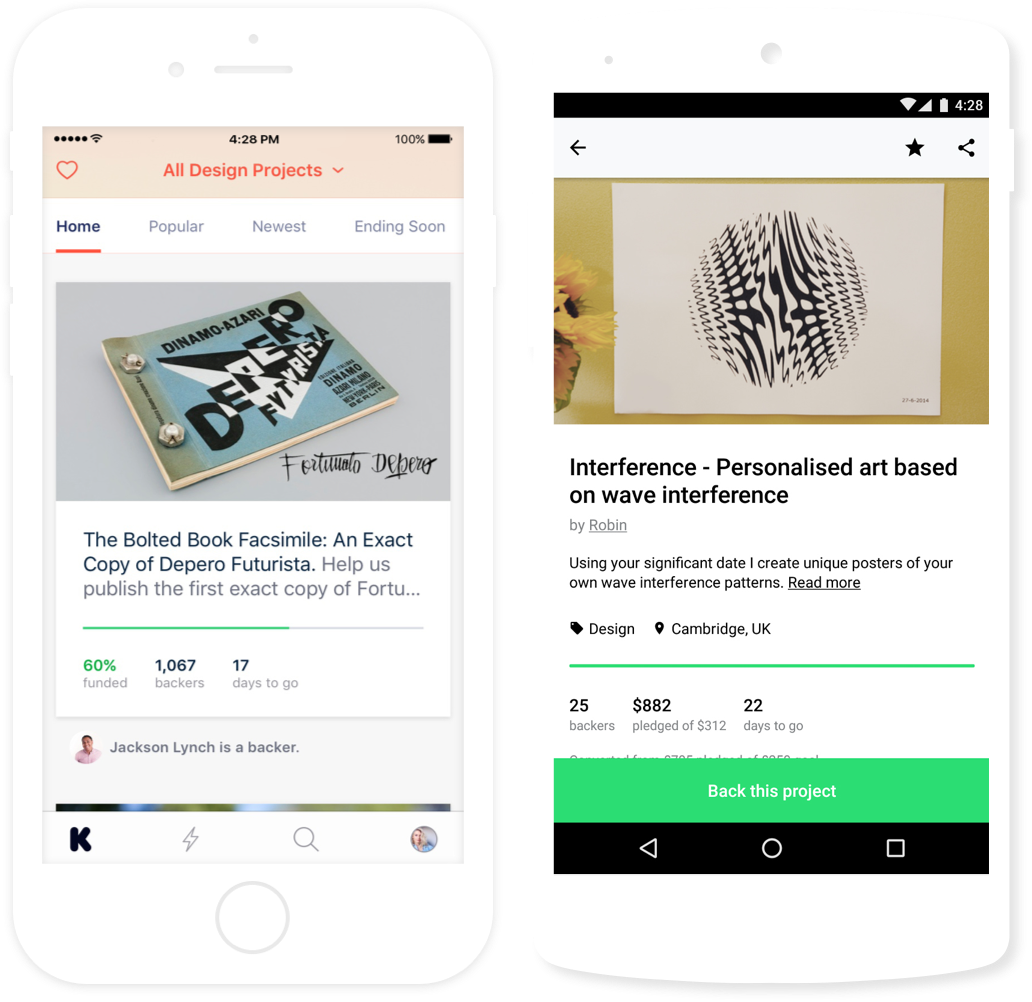 Bring new ideas to life, anywhere.
Explore creative projects and help bring bold new ideas into the world with the Kickstarter app.
We want to put Lisa Frank's iconic artwork on our high quality & cruelty-free makeup! Help bring this collab to life!
An insightful guide for the curious, the restless, and the adventurous freelancer!
Artisanal Hot Cocoa blend inspired by malt shakes from the 1960s. Comes in adorable glass honey bears. Handcrafted in Brooklyn.
Taking control of the process of bringing my work directly and rapidly to those who want it; completion/production of my next LP.
The easiest and quickest tool to develop your own films in full day light, anywhere and at anytime without the need for a darkroom
Waterproof, Fireproof, Small, Tough, and Bright. A Mini Multi-Use LED Light for EDC.
Upcoming live streams from creators across the community.
Where projects come from
Each and every Kickstarter project is the independent creation of someone like you.
Want to know more about how projects happen, or start your own?
Learn more