Now through July 31, discover bold new takes on iconic projects — and take home a piece of Kickstarter Gold.
See the projects
Turn an almost-impossible idea into an award-winning film. Or album. Or book.
Save Their Stories
Join the U.S. Holocaust Memorial Museum's effort to preserve and share critical first-person accounts of persecution and perseverance.
View project
Creators

thrive

here.
Kickstarter creators pursue bold ideas on their own terms — and make an impact on the world, too.
Read their stories
A Museum in an Egg
Support the exchange of creative ideas across borders by helping a tiny, egg-shaped museum tour from Guatemala City through Mexico and up to LACMA in Los Angeles.
View project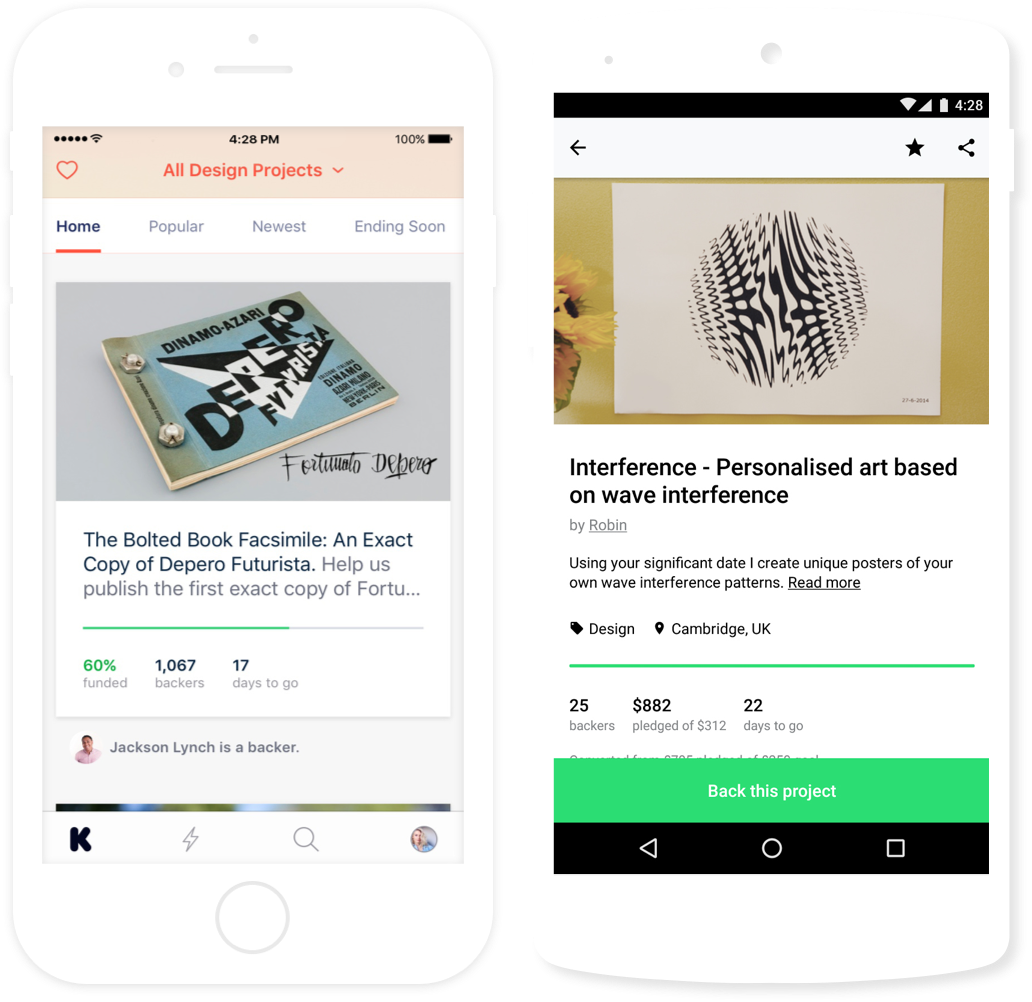 Bring new ideas to life, anywhere.
Explore creative projects and help bring bold new ideas into the world with the Kickstarter app.
Upcoming live streams from creators across the community.
Where projects come from
Each and every Kickstarter project is the independent creation of someone like you.
Want to know more about how projects happen, or start your own?
Learn more