Welcome, Mexico.
Creators in Mexico can now launch projects on Kickstarter. See what they're bringing to life.
Explore projects
Explore


Kickstarter Live
Explore


Kickstarter Live
See how creators and backers are connecting through live video — and join the experience.
Explore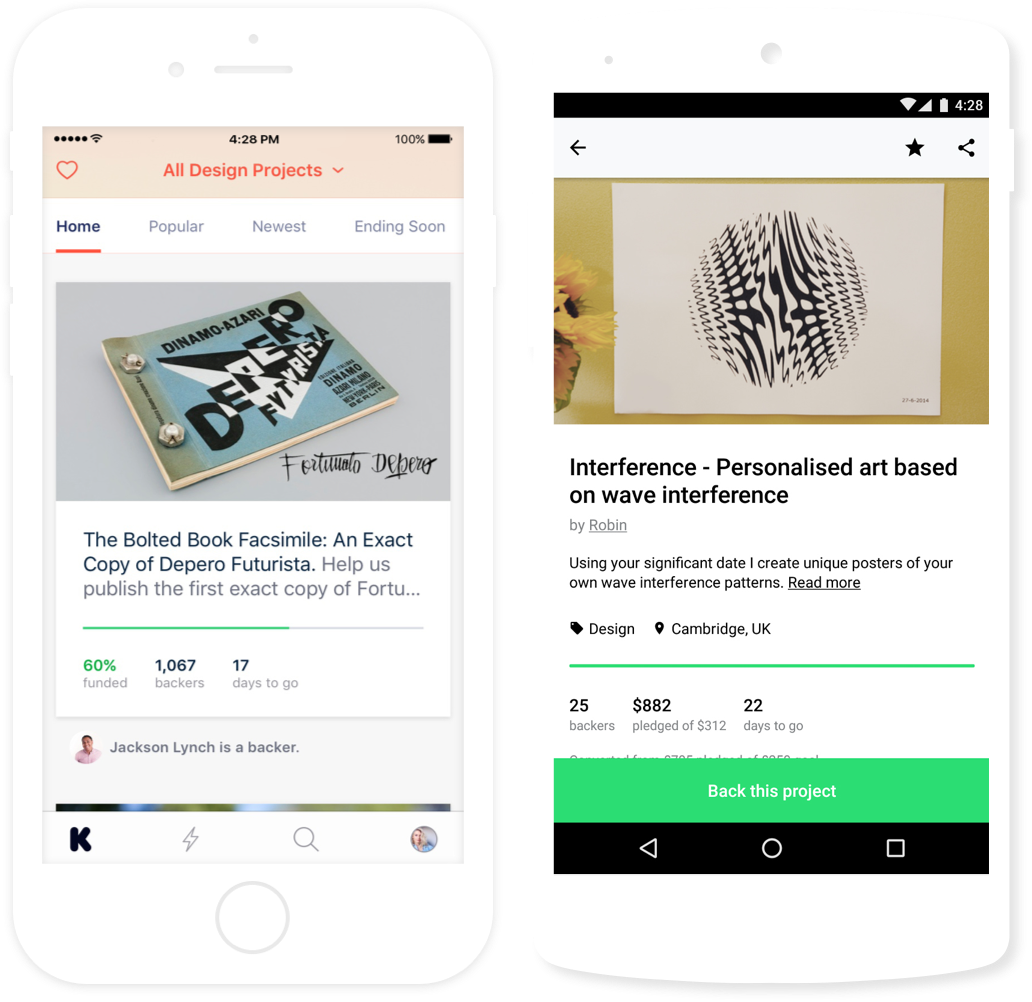 Bring new ideas to life, anywhere.
Explore creative projects and help bring bold new ideas into the world with the Kickstarter app.
Weaving History
Help preserve a pre-Hispanic method of producing woven furniture through an artisan workshop teaching this age-old technique.
View project
The Wabash Lights
Help illuminate a stretch of Chicago's elevated train tracks with this interactive work of public art that can be programmed by passersby.
View project
A graphic novel blending supernatural action with the true life of Harriet Tubman
The biggest piece of public art in Chicago's history - an interactive light sculpture under the Wabash L tracks, designed by you.
AI-powered hands-free car accessory. Control your music, maps, and messages without touching your phone. Put Alexa in your car!
Nonpartisan, Maine-focused digital network that will focus on important news and present it in the visual formats audiences demand.
Orchestral covers of System of a Down, The Mars Volta, Weezer, Muse, Florence + the Machine, and others
Bring back the love of reading in a magical way. Simply attach Moonlite to your phone, pop in a story reel and begin projector reading.
Where projects come from
Each and every Kickstarter project is the independent creation of someone like you.
Want to know more about how projects happen, or start your own?
Learn more