The Jim Henson Exhibition
Help the Museum of the Moving Image celebrate the creative genius behind the Muppets.
View project
Make an Album with Kate Nash
The outspoken indie pop star is recording a new album — and she wants you to be a part of it.
View project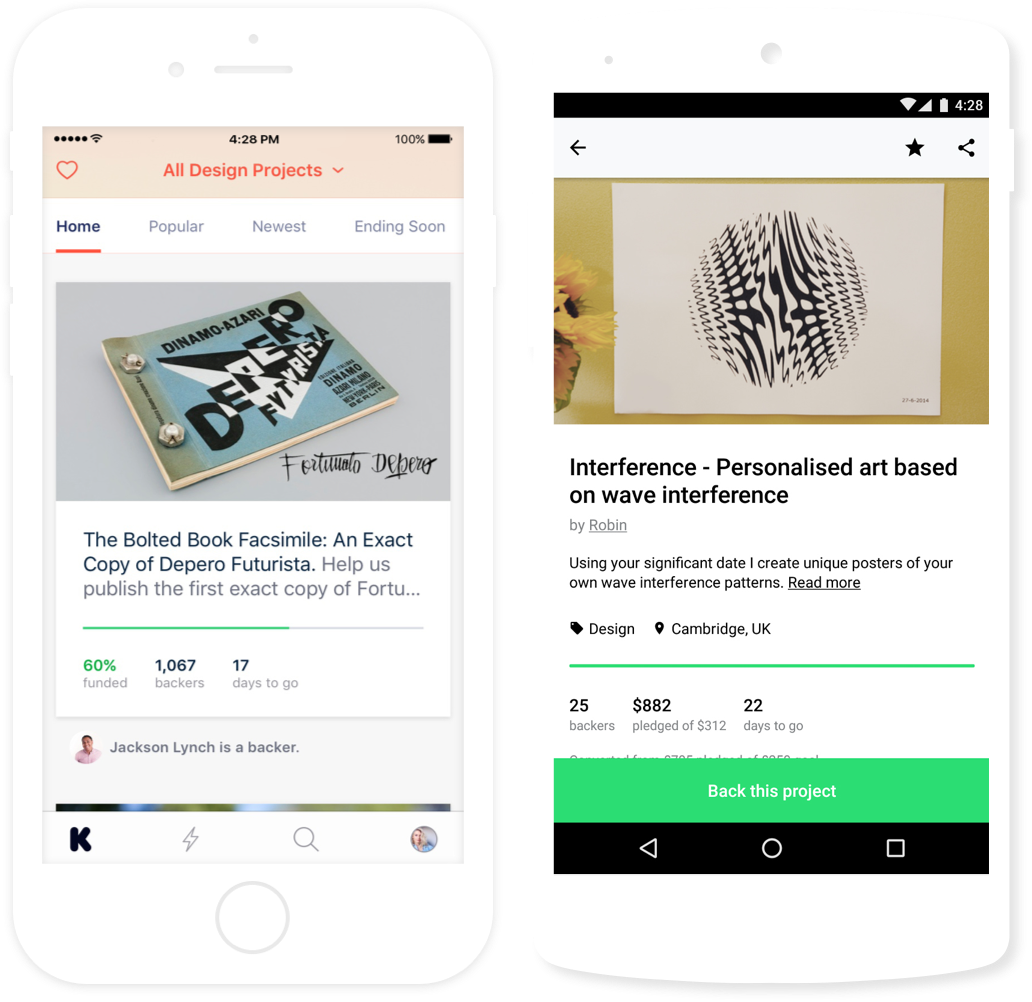 Bring new ideas to life, anywhere.
Explore creative projects and help bring bold new ideas into the world with the Kickstarter app.
Repurposing spaces not intended for art. Promoting emerging artists outside conventional spaces. Creating a dialogue in the community.
A light-up blinky bow tie kit that makes crafting w/ electronics super cool! It's a DIY craft, a party favor, and wearable tech in one!
On 5/13/17, The Peace Train will ride through Bay Area uniting youth of diverse backgrounds in 1 choir to sing for social justice.
Use K POP Sauce to add pop to ANY of your favorite snacks or meals! The unique Korean flavors will have you coming back for more!
A psychologist suspects a terrifying conspiracy to unleash an unimaginable Horror...
Proudly designed in Switzerland, the perfect always-on smartwatch blending classic design and smart features at an affordable price
Upcoming live streams from creators across the community.
Where projects come from
Each and every Kickstarter project is the independent creation of someone like you.
Want to know more about how projects happen, or start your own?
Learn more