Welcome, Mexico.
Creators in Mexico can now launch projects on Kickstarter. See what they're bringing to life.
Explore projects
Explore


Kickstarter Live
Explore


Kickstarter Live
See how creators and backers are connecting through live video — and join the experience.
Explore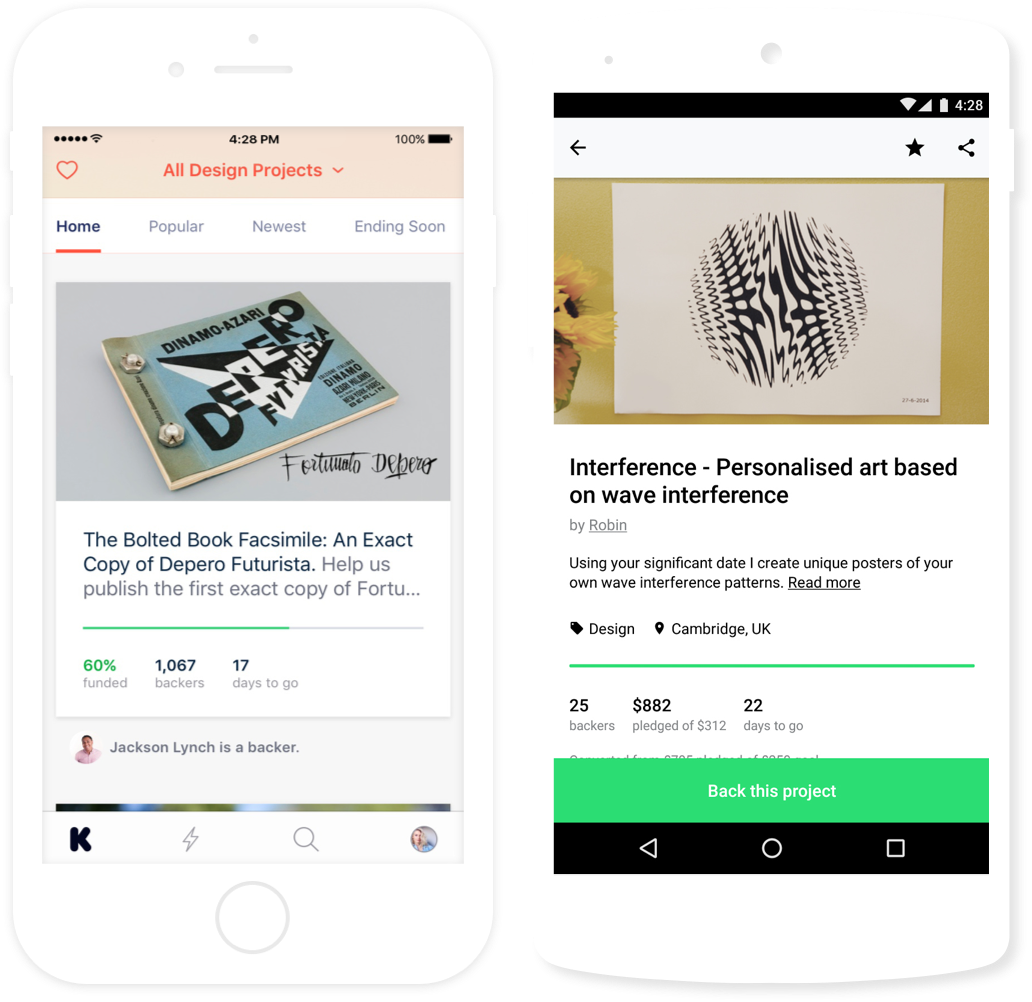 Bring new ideas to life, anywhere.
Explore creative projects and help bring bold new ideas into the world with the Kickstarter app.
Weaving History
Help preserve a pre-Hispanic method of producing woven furniture through an artisan workshop teaching this age-old technique.
View project
Another Earth
Is there another planet like ours out there? Join Project Blue's mission to find and photograph Earth-like planets around our nearest star system, Alpha Centauri.
View project
SILENT FORESTS takes viewers to the heart of Africa's Congo Basin to meet the men and women saving forest elephants from extinction.
Zoë Buckman and Natalie Frank create a mural of politicians' comments about women, at NY Live Arts in protest of the election of Trump.
Daphne moves to the Coast with her boyfriend, Roger, to start a new life, only to learn he hasn't been totally honest about his past.
A live action space opera by SETH ICKERMAN & CARPENTER BRUT. A female ghost challenges two space hunters into a galactic chase...
Come and check out our innovative, simple and practical luggage organizer. Hasta la vista, messy clothes!
A cooperative nightmare horror game experience. Hunt intelligent monsters and develop your settlement through a self-running campaign.
Where projects come from
Each and every Kickstarter project is the independent creation of someone like you.
Want to know more about how projects happen, or start your own?
Learn more