Creators

thrive

here.
Kickstarter creators pursue bold ideas on their own terms — and make an impact on the world, too.
Read their stories
The Rocky Mountain Land Library
Help transform an old cattle ranch in Colorado into a literary "home on the range" for writers, artists, and nature-lovers.
View Project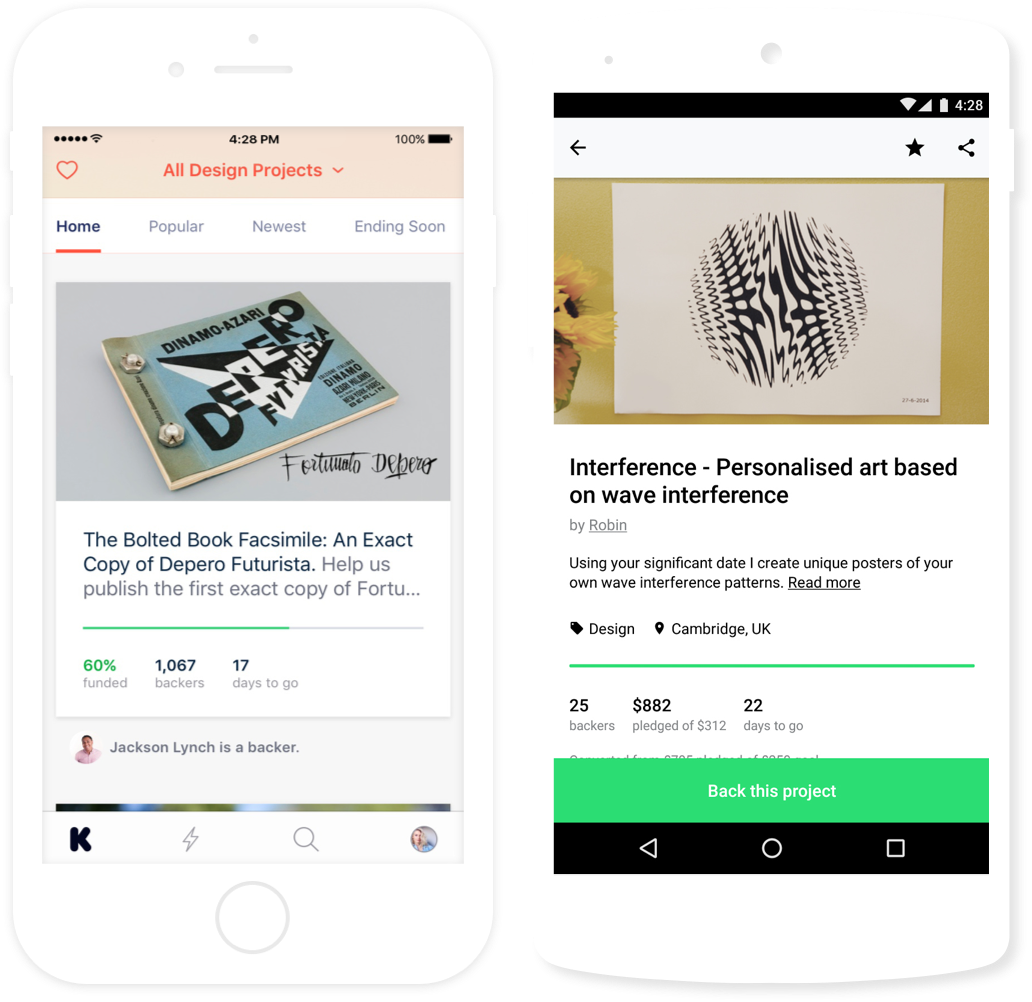 Bring new ideas to life, anywhere.
Explore creative projects and help bring bold new ideas into the world with the Kickstarter app.
100% naturally dyed knitting yarn from Peru! Pledge and help us develop a thriving social enterprise that supports women artisans!
I make music about my deepest fears and greatest joys and because of kickstarter, I can make it with the most creative people I know
A queer-focused comic anthology and 22 card deck of original short stories based around the figures of tarot's Major Arcana.
We want to put Lisa Frank's iconic artwork on our high quality & cruelty-free makeup! Help bring this collab to life!
A step-by-step guide to mastering productivity, discipline and focus in 100 days!
Funding the manufacturing in vinyl and resin of the Official World's Greatest Troll sculpture by Chuck Williams as seen on Facebook.
Upcoming live streams from creators across the community.
Where projects come from
Each and every Kickstarter project is the independent creation of someone like you.
Want to know more about how projects happen, or start your own?
Learn more