Creators

thrive

here.
Kickstarter creators pursue bold ideas on their own terms — and make an impact on the world, too.
Read their stories
Out of Eden
National Geographic Fellow Paul Salopek has reached the fifth year of his decade-long, 21,000-mile walk spanning continents, languages, and cultures. Follow his journey.
View project
Reinventing Tradition
Mexican design studio Kat & Ibin works with artisans to blend traditional crafts with contemporary design. Help bring their decorative home goods to a global audience.
View project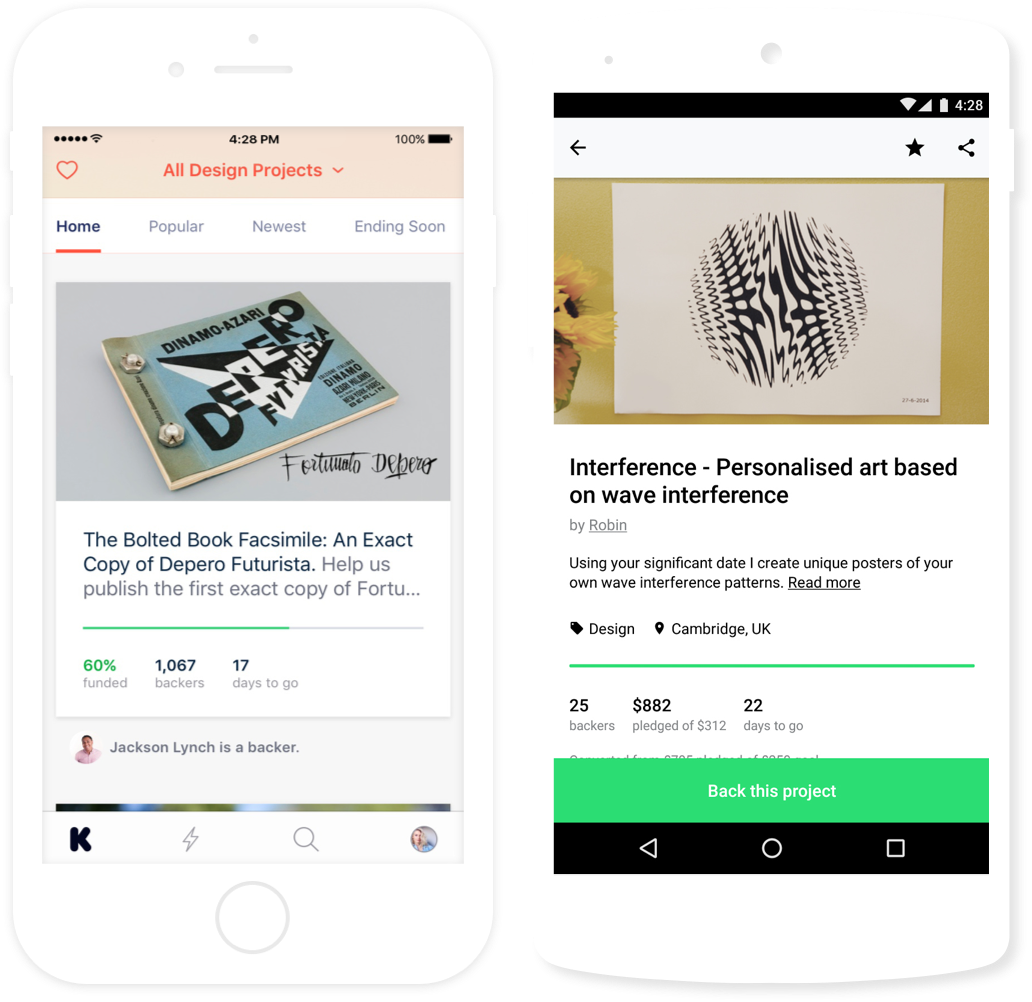 Bring new ideas to life, anywhere.
Explore creative projects and help bring bold new ideas into the world with the Kickstarter app.
UNDERCITIES is a short story anthology that focuses on queer narratives in an urban fantasy setting, featuring queer and POC creators.
Wild teas harvested in the jungles of Africa, so unique and nutrient dense; they are published in the US National Library of Medicine.
Three Jerks (As Seen On Shark Tank) & Soy Vay Solve Jerky's Toughest Problem - 100% Filet Mignon - Gluten, Nitrate & Preservative Free
The world's first Yoga Channel! Practice yoga with an exclusive curriculum, earn rewards & experience the yogi lifestyle
Steal treasure from the Spanish, but be wary of greedy crewmates who may be secretly plotting to maroon you to the island of Tortuga.
A deck of cards, world-building workshops, and artworks designed to help you imagine alternative global futures.
Where projects come from
Each and every Kickstarter project is the independent creation of someone like you.
Want to know more about how projects happen, or start your own?
Learn more