Creators

thrive

here.
Kickstarter creators pursue bold ideas on their own terms — and make an impact on the world, too.
Read their stories
The Rocky Mountain Land Library
Help transform an old cattle ranch in Colorado into a literary "home on the range" for writers, artists, and nature-lovers.
View Project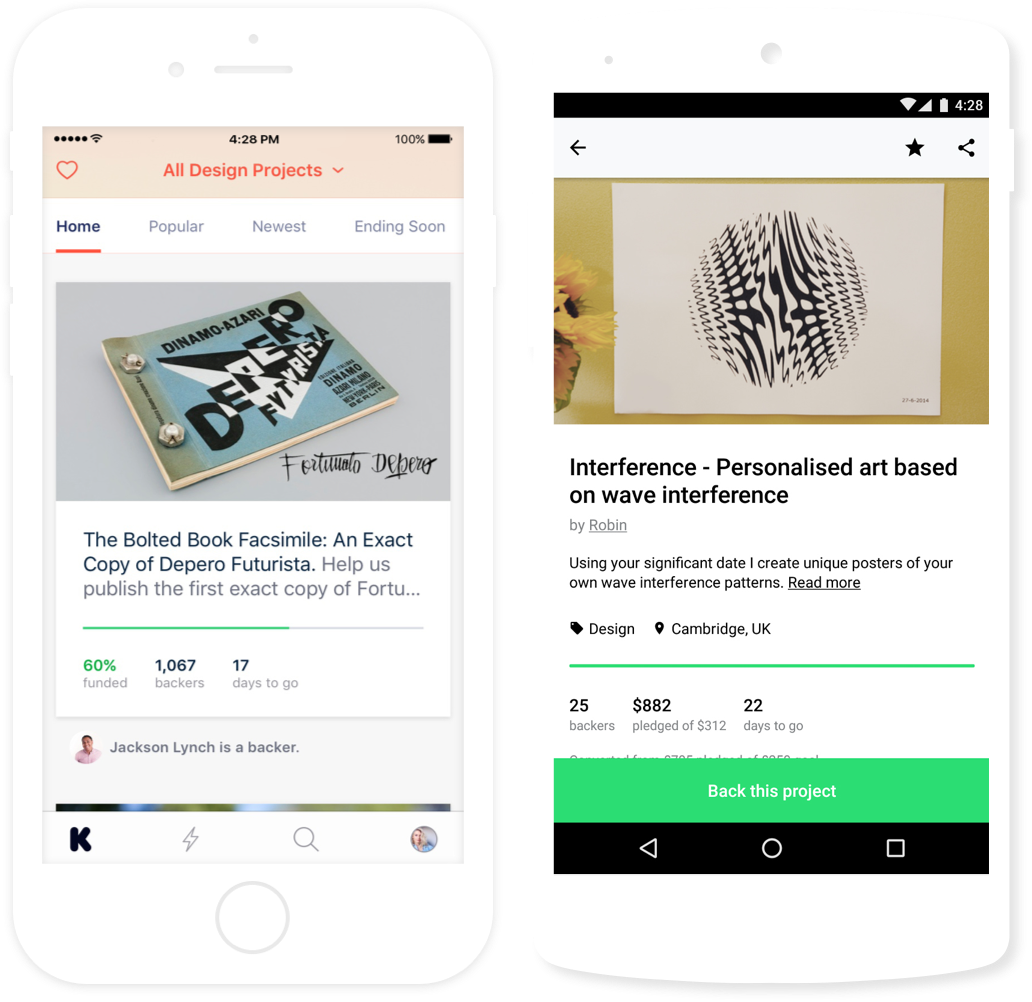 Bring new ideas to life, anywhere.
Explore creative projects and help bring bold new ideas into the world with the Kickstarter app.
ALL NEW! Billions of years of life, science, and history in the palm of your hand! Curated and handcrafted to inspire for generations.
'The best coffee table book about videogames of all time' is out of print. Help us get this landmark title back into production.
We're setting out on a road trip to help immigrants across the U.S. We're documenting our journey and sharing stories we hear. Join us!
Six surfers set sail along the frozen shores of Iceland as the worst storm in twenty-five years is about to arrive.
The easiest and quickest tool to develop your own films in full day light, anywhere and at anytime without the need for a darkroom
A full-handled versatile screwdriver made from grade 5 titanium. Uses standard 1/4" hex bits + TSA compliant + FREE worldwide shipping!
Upcoming live streams from creators across the community.
Where projects come from
Each and every Kickstarter project is the independent creation of someone like you.
Want to know more about how projects happen, or start your own?
Learn more