Jump in. Get moving. Do the thing you need to do for the world.
Learn more
Take part in a showcase of human imagination.
Launch a Project of Earth between August 20 and September 5.
A Climate Change Soundtrack
What does a melting glacier sound like? This public art installation translates the scale and scope of climate change into a multisensory experience.
View project
Creators

thrive

here.
Kickstarter creators pursue bold ideas on their own terms — and make an impact on the world, too.
Read their stories
In the Soup
Alexandre Rockwell's 1992 film captured "a moment in New York independent filmmaking when anything was possible." Help restore it before it disappears.
View project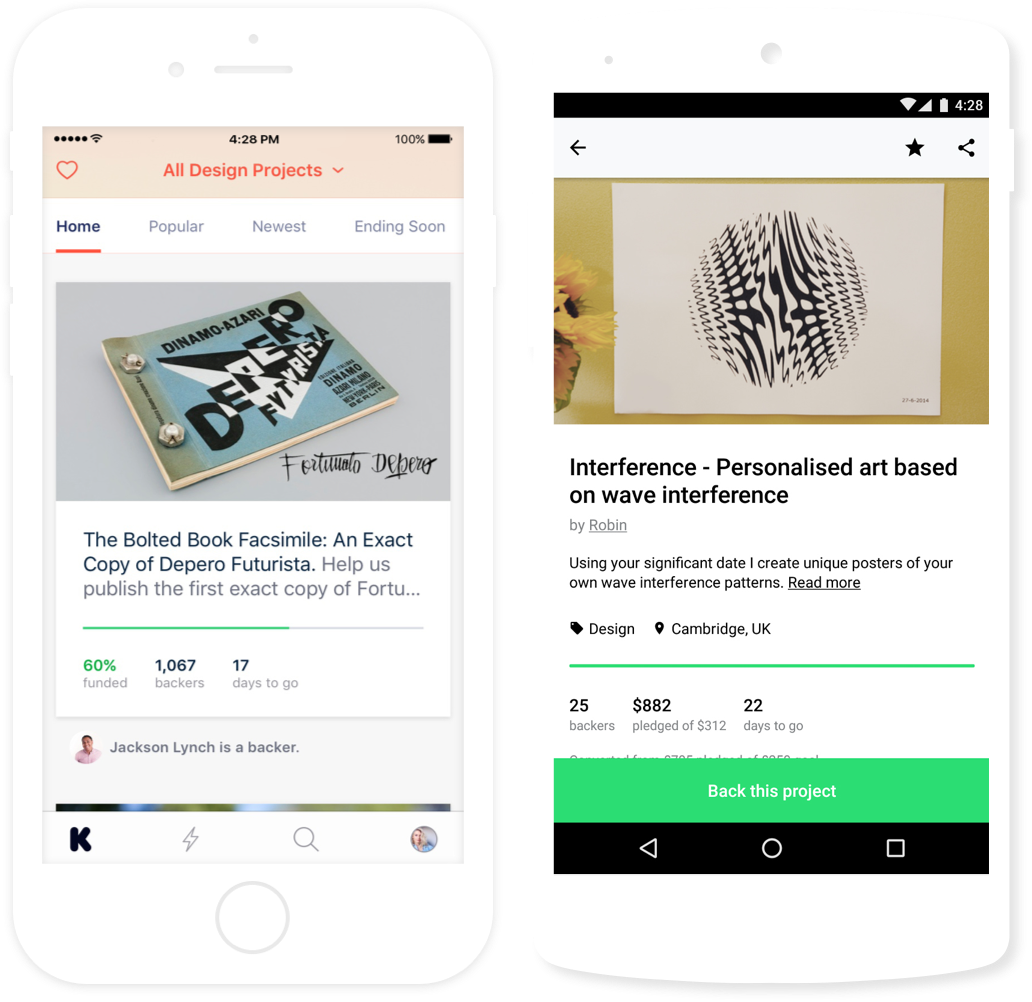 Bring new ideas to life, anywhere.
Explore creative projects and help bring bold new ideas into the world with the Kickstarter app.
Upcoming live streams from creators across the community.
Where projects come from
Each and every Kickstarter project is the independent creation of someone like you.
Want to know more about how projects happen, or start your own?
Learn more