Creators

thrive

here.
Kickstarter creators pursue bold ideas on their own terms — and make an impact on the world, too.
Read their stories
Out of Eden
National Geographic Fellow Paul Salopek has reached the fifth year of his decade-long, 21,000-mile walk spanning continents, languages, and cultures. Follow his journey.
View project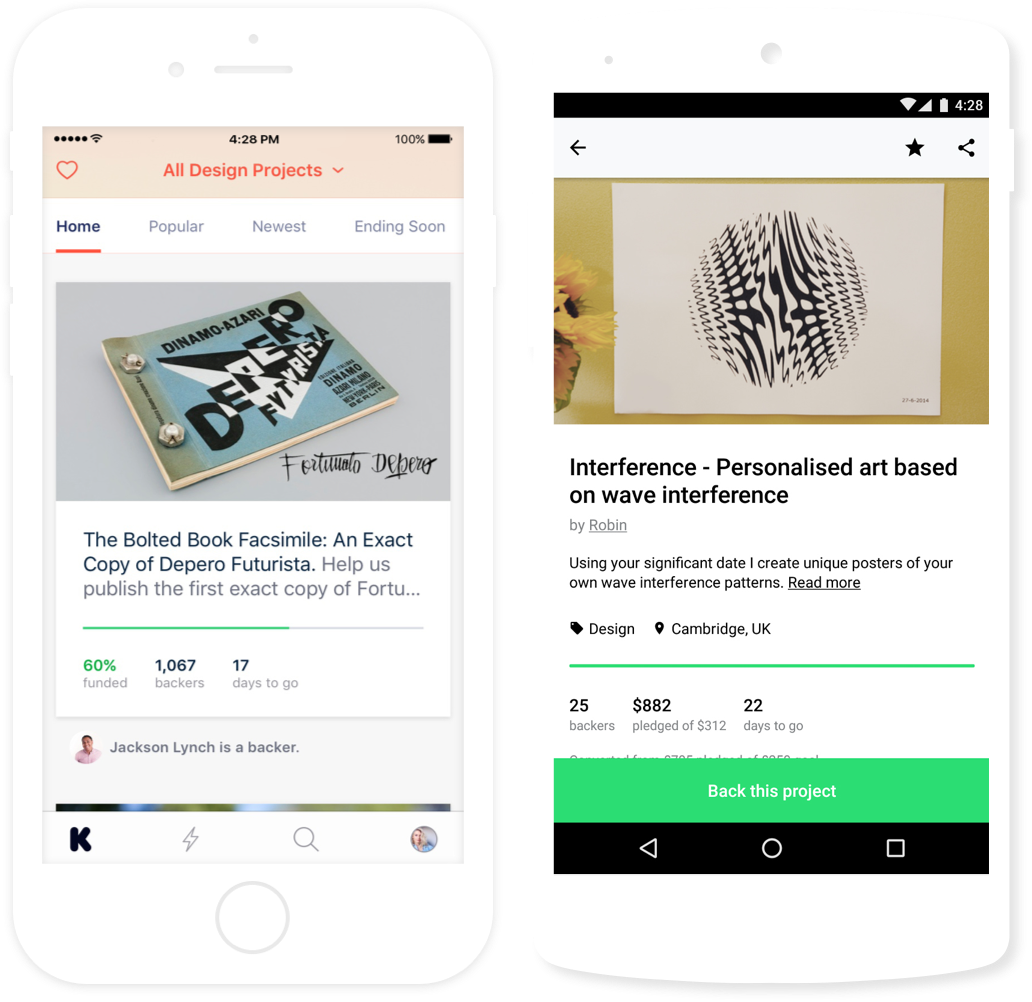 Bring new ideas to life, anywhere.
Explore creative projects and help bring bold new ideas into the world with the Kickstarter app.
The savage and tender extremes of Swans told with unprecedented access to archive material and interviews spanning the past 35 years.
Follow a lazy, benevolent puppy deity through 40 pages of chill dream antics
From the makers of STASIS comes a post-apocalyptic adventure game set in a world you have never seen before.
Picture yourself surrounded by your new best friends. Original artwork for 100 lucky sponsors. Mugs for everyone else.
A mesmerizing adventure story for adults and young adults — told entirely with text messages. Help us share it with young audiences.
We have created a beautiful limited-edition Ate9 calendar! Don't wait! This reward will be capped at 100 backers. PC: Cheryl Mann
Where projects come from
Each and every Kickstarter project is the independent creation of someone like you.
Want to know more about how projects happen, or start your own?
Learn more