Welcome, Mexico.
Creators in Mexico can now launch projects on Kickstarter. See what they're bringing to life.
Explore projects
Explore


Kickstarter Live
Explore


Kickstarter Live
See how creators and backers are connecting through live video — and join the experience.
Explore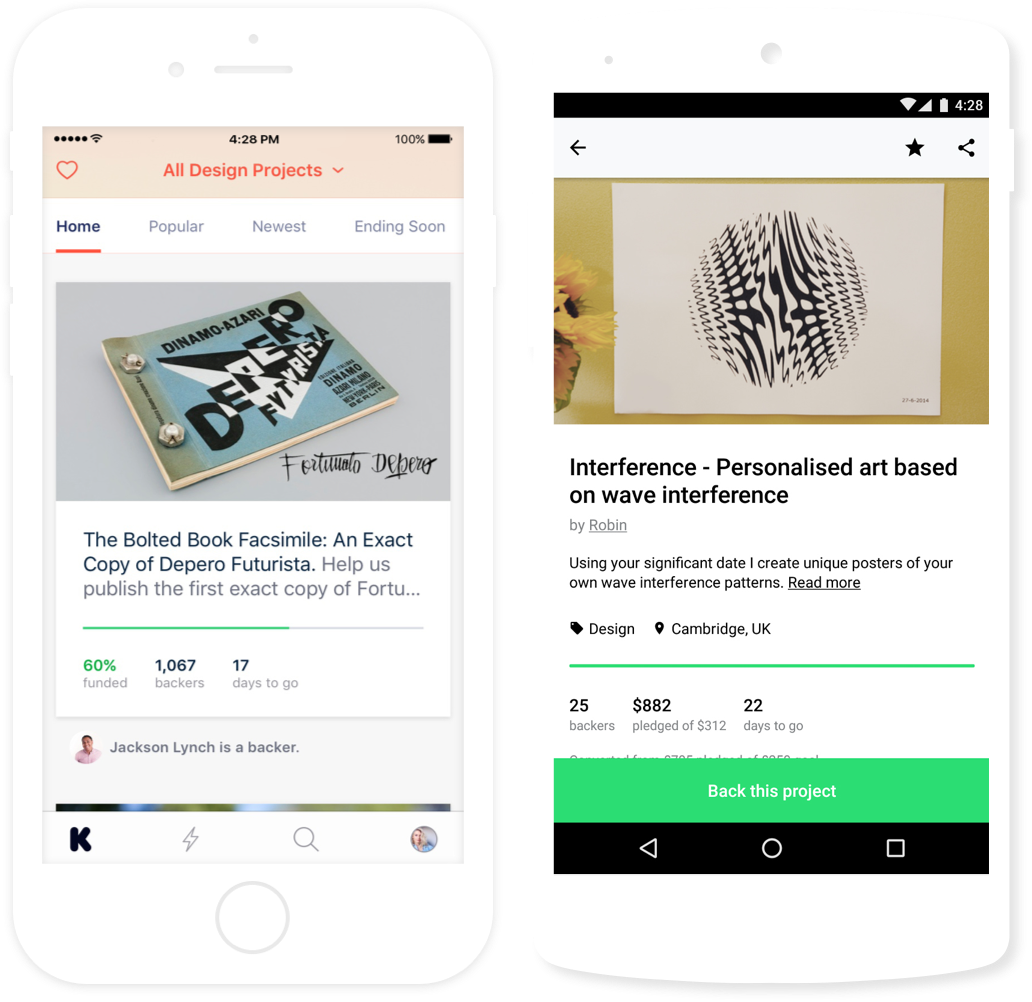 Bring new ideas to life, anywhere.
Explore creative projects and help bring bold new ideas into the world with the Kickstarter app.
Sew Sweet
Join textile brand Chocochips as they create a line of storybook-inspired fabrics for aspiring designers.
View project
The Wabash Lights
Help illuminate a stretch of Chicago's elevated train tracks with this interactive work of public art that can be programmed by passersby.
View project
A delicious gourmet milk chocolate bar that tastes like a root beer float made with chocolate ice cream.
FlowMotion ONE - Capture smooth cinematic videos with your smartphone. Auto-follow tracking, motion time-lapse, and so much more.
Help make and preserve art history with this unique showcase of visionary work by the most awarded sci-fi/fantasy artist of all time.
One reusable notebook to last the rest of your life? That's not magic. It's the smart paper-and-pen notebook, Rocketbook Everlast.
A cooperative nightmare horror game experience. Hunt intelligent monsters and develop your settlement through a self-running campaign.
NASA and Caltech's patented metal alloy reinvents the Chef Knife. It is the first knife-making innovation in over 200 years!
Where projects come from
Each and every Kickstarter project is the independent creation of someone like you.
Want to know more about how projects happen, or start your own?
Learn more