Creators

thrive

here.
Kickstarter creators pursue bold ideas on their own terms — and make an impact on the world, too.
Read their stories
Out of Eden
National Geographic Fellow Paul Salopek has reached the fifth year of his decade-long, 21,000-mile walk spanning continents, languages, and cultures. Follow his journey.
View project
Reinventing Tradition
Mexican design studio Kat & Ibin works with artisans to blend traditional crafts with contemporary design. Help bring their decorative home goods to a global audience.
View project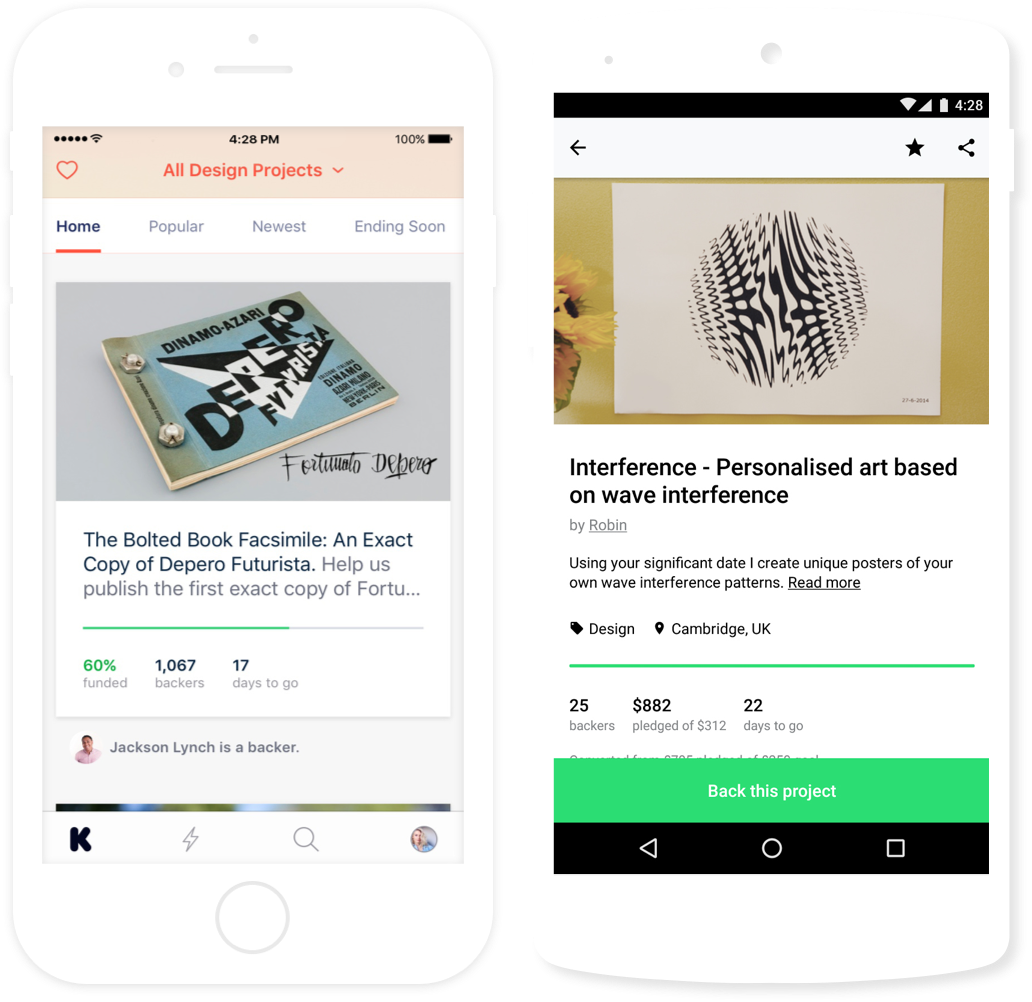 Bring new ideas to life, anywhere.
Explore creative projects and help bring bold new ideas into the world with the Kickstarter app.
A sandbox action RPG that simulates a dynamic world filled with dangerous foes, big dungeons, perilous encounters and a dynamic story!
UnDungeon is a beautiful and complex Action/RPG pixelart game with a rich background, immersive story and seven unique characters
The continuing adventures of our group of supernatural outcasts - focusing on their most volatile member - Poltergeist.
Steal treasure from the Spanish, but be wary of greedy crewmates who may be secretly plotting to maroon you to the island of Tortuga.
The world's thinnest, most ergonomic and seamless mechanical webcam privacy cover. Privacy, security and peace of mind you deserve.
A new take on Sophocles' tragedy, led by a Riot Grrrl Chorus Leader. A passionate rock concert and an intimate coming of age story.
Where projects come from
Each and every Kickstarter project is the independent creation of someone like you.
Want to know more about how projects happen, or start your own?
Learn more