The Cora Ball
Help protect public waterways with this coral-inspired laundry ball, which catches potentially harmful microfibers as they shed off in the washer.
View project
Make an Album with Kate Nash
The outspoken indie pop star is recording a new album — and she wants you to be a part of it.
View project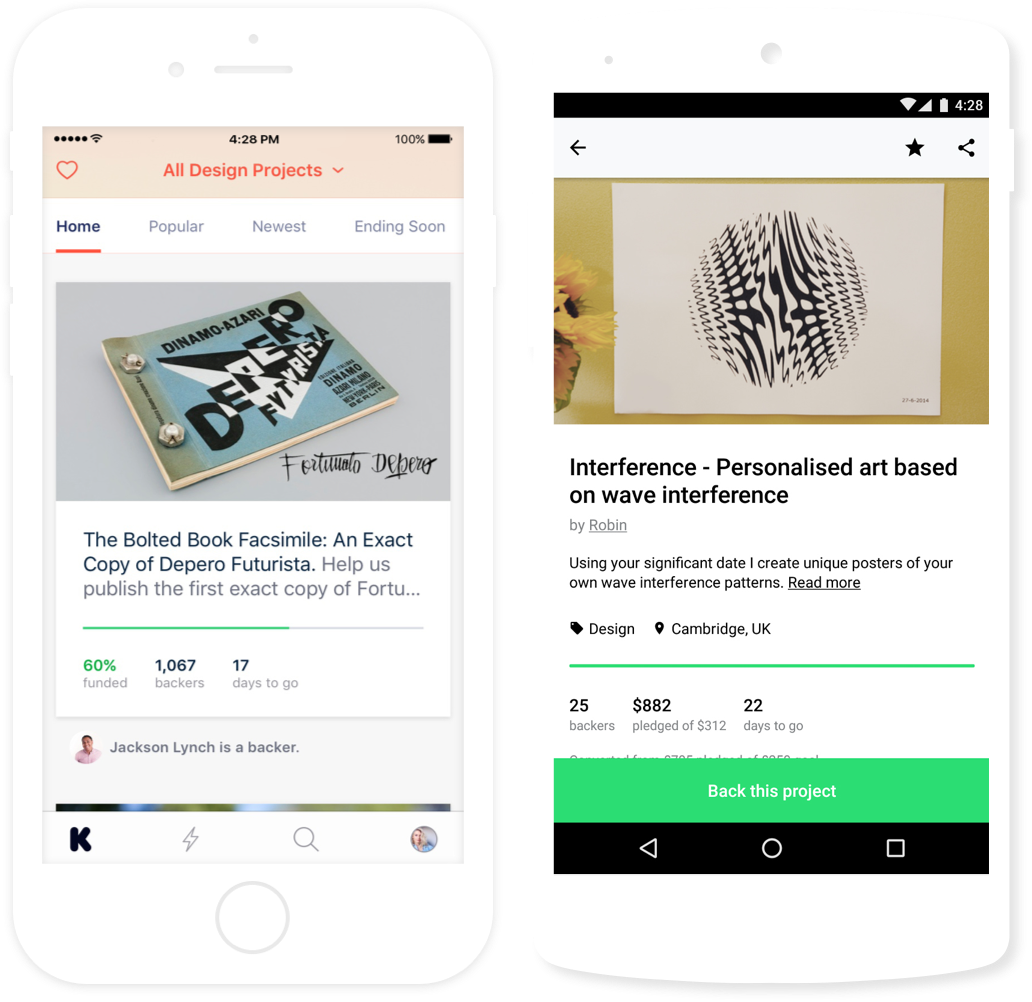 Bring new ideas to life, anywhere.
Explore creative projects and help bring bold new ideas into the world with the Kickstarter app.
Q Revolt is a portrait series about women, who have in common nothing else but their sexual orientation, aiming to break stereotypes.
A true desk sculpture made out of a block of forged bronze, Swiss made with love and passion, limited to 100 pcs each Kaïros is unique.
Editorial independiente que está esperando tu ensayo, poema, investigación, foto, ilustración, partitura, para publicarte con gusto
A new volume of chants and melodies to add to your Krishna Das collection. Still in the family from his heart to yours.
Your pledge for one museum-quality rug will empower and employ one refugee for up to one year. Introducing: The Anka Cooperative.
Upcoming live streams from creators across the community.
Where projects come from
Each and every Kickstarter project is the independent creation of someone like you.
Want to know more about how projects happen, or start your own?
Learn more