Creators

thrive

here.
Kickstarter creators pursue bold ideas on their own terms — and make an impact on the world, too.
Read their stories
Mary Lambert's Bold
The Grammy-nominated singer-songwriter is back on Kickstarter with an EP celebrating radical self-acceptance — be one of the first to hear it.
View Project
NOVA: Beyond the Elements
Inspire audiences to fall in love with science by supporting a new special from the longest-running science program on American TV.
View Project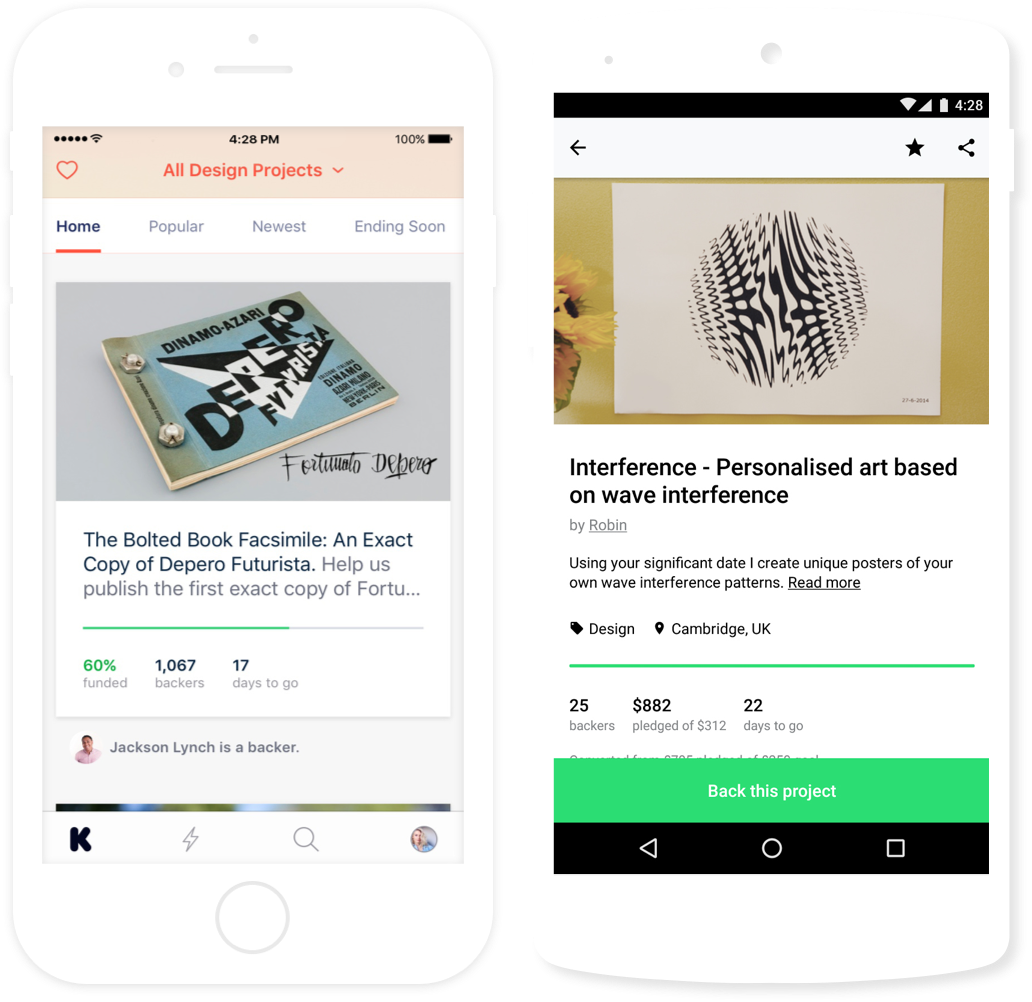 Bring new ideas to life, anywhere.
Explore creative projects and help bring bold new ideas into the world with the Kickstarter app.
Have an idea?
You're in good
company.
Have an idea?
You're in good
company.
Over
100,000
creators have had their projects funded on Kickstarter
10,522 successfully funded Publishing projects
It is flexible, secure and extremely lightweight. Tex—lock has a completely new look & feel.
The hydroponic vertical farm for your home. Simple, clean and 40% more efficient. Salads and more in your indoor garden all year around
Two astrophotographers use the historic 129 year old Great Lick Refractor to capture the cosmos using modern day techniques
100% naturally dyed knitting yarn from Peru! Pledge and help us develop a thriving social enterprise that supports women artisans!
This travel-friendly game is all you need to transport you and your friends to the brutal, visually stunning world of SUPERHOT!
Enjoy finest organic teas from the Himalayas, improve the lives of farmers and educate their children.
Upcoming live streams from creators across the community.
Where projects come from
Each and every Kickstarter project is the independent creation of someone like you.
Want to know more about how projects happen, or start your own?
Learn more