Open-Source Investigations
Support Bellingcat, a journalistic platform dedicated to finding truth and breaking global news stories using open-source information.
View Project
The Future of Food
From vertical farms to 3D-printed meals, MOLD magazine explores how design can help feed a hungry planet.
View Project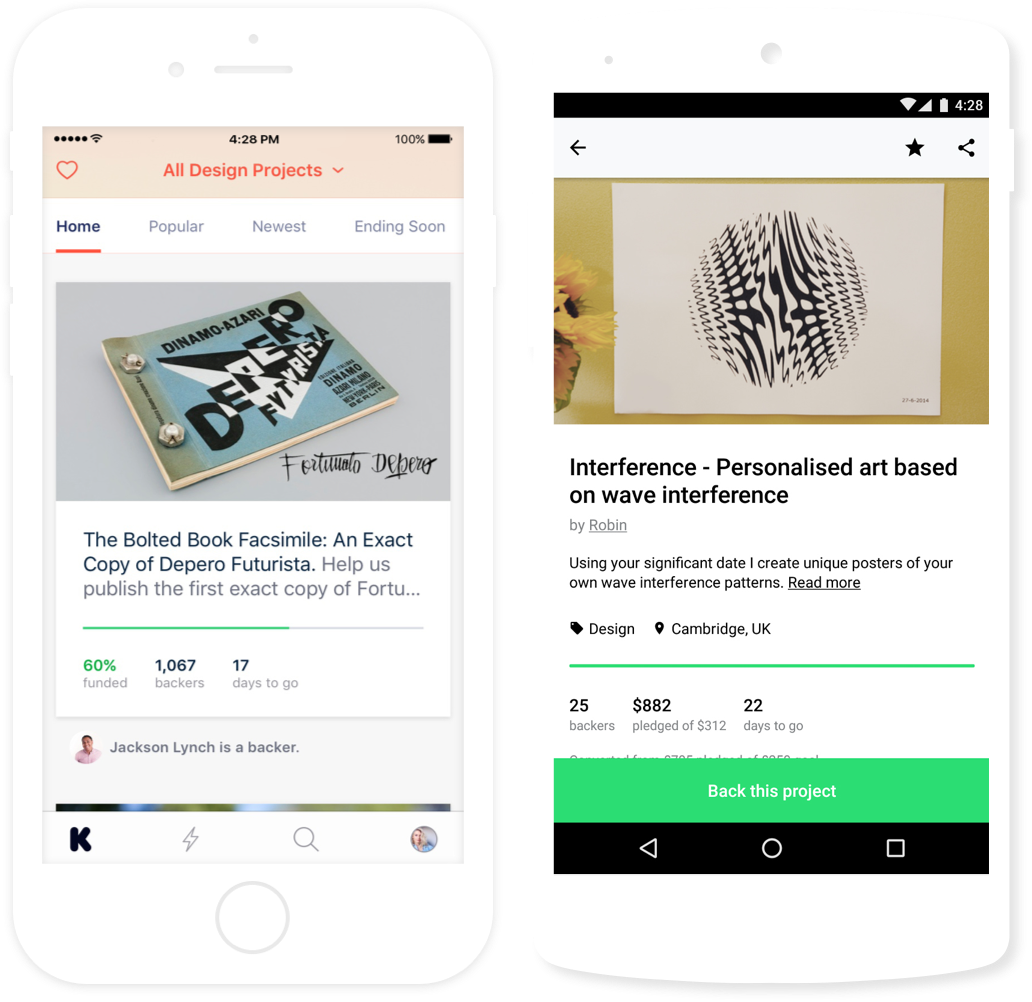 Bring new ideas to life, anywhere.
Explore creative projects and help bring bold new ideas into the world with the Kickstarter app.
We are making a new and unique Honey, help us make it to the market. Simple looking for BlackBee Relaunch project on Kickstarter.
A shotgun marriage of low-poly mini golf and surreal humor.... >> 7 day campaign << + some rewards delivered regardless of funding.. OO
300,000 aluminum cans, recycled and cast into cracked clay, form a pavilion for an arts festival on NYC's Governors Island this summer.
The easiest and quickest tool to develop your own films in full day light, anywhere and at anytime without the need for a darkroom
Romantic Art Nouveau artworks from the Golden Age of Vintage Poster Art: Rare images from the Century Guild Museum of Art archives.
COMPACT Low Maintenance Vertical Garden that grows veggies 10x more NUTRITIOUS or Succulents easily and affordably.
Upcoming live streams from creators across the community.
Where projects come from
Each and every Kickstarter project is the independent creation of someone like you.
Want to know more about how projects happen, or start your own?
Learn more