Welcome, Mexico.
Creators in Mexico can now launch projects on Kickstarter. See what they're bringing to life.
Explore projects
Explore


Kickstarter Live
Explore


Kickstarter Live
See how creators and backers are connecting through live video — and join the experience.
Explore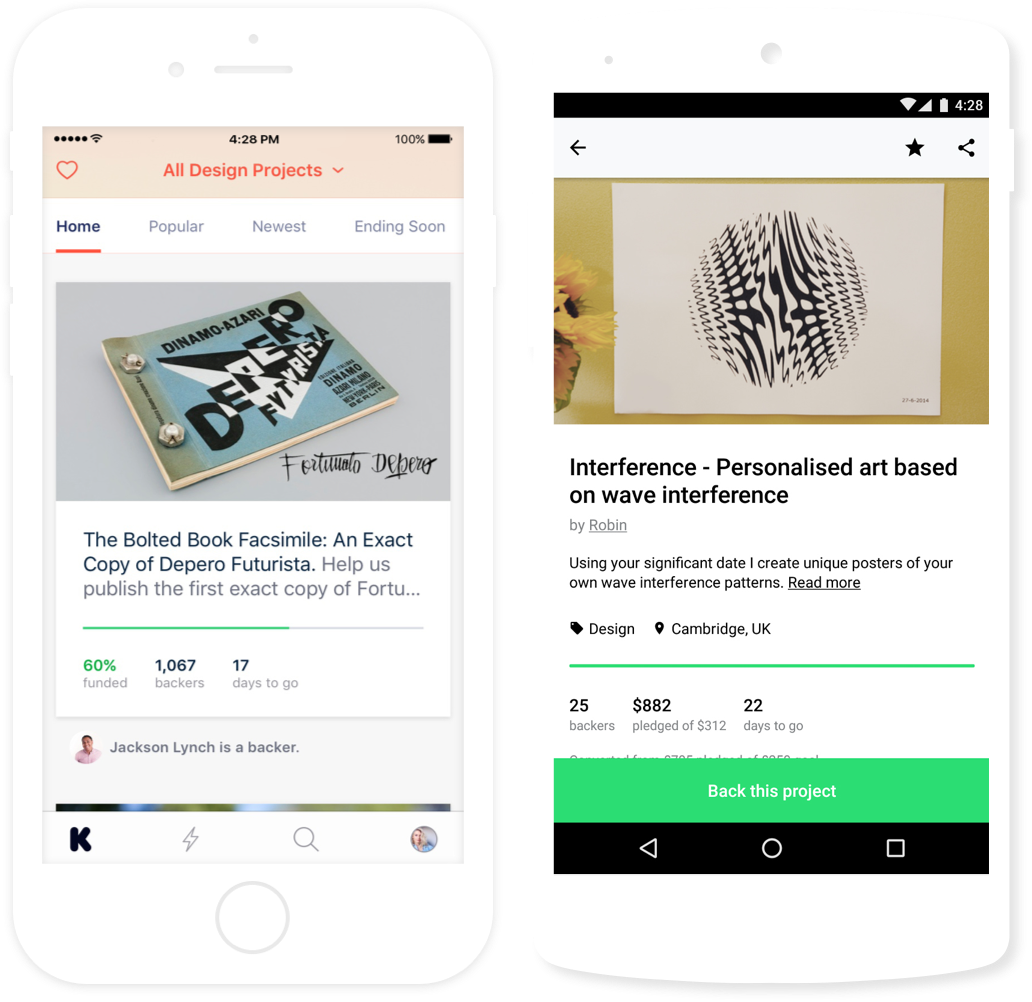 Bring new ideas to life, anywhere.
Explore creative projects and help bring bold new ideas into the world with the Kickstarter app.
Weaving History
Help preserve a pre-Hispanic method of producing woven furniture through an artisan workshop teaching this age-old technique.
View project
The Wabash Lights
Help illuminate a stretch of Chicago's elevated train tracks with this interactive work of public art that can be programmed by passersby.
View project
Illustrated children's book full of quirky guests and magical mishaps. Running an Inn at the Edge of the World is anything but boring!
Libro para colorear hecho con los diseños de las artesanías de México. Coloring book made with the designs of Mexican handicrafts
Bringing the drumming experience from soundproof studios to the outdoors, your sofa, or any other place you have a smartphone.
The World's Most Funded Timepiece Project In Crowdfunding History, Again!
Beneath our ordinary world lies a place of eternal eclipse, a place to which all evil creatures have been banished: This is Brimstone.
The Fastest on and off belt. Adjustable but Always adjusted. Casual but Classy. THE BELT ADJUSTED | Venturi Belt Co. #VenturiBeltCo
Where projects come from
Each and every Kickstarter project is the independent creation of someone like you.
Want to know more about how projects happen, or start your own?
Learn more