We the People
Join artists Shepard Fairey, Jessica Sabogal, Ernesto Yerena, and the Amplifier Foundation as they use public art to spread a powerful message of hope, humanity, and diversity across America.
View project
Out of Eden
National Geographic Fellow Paul Salopek has reached the fifth year of his decade-long, 21,000-mile walk spanning continents, languages, and cultures. Follow his journey.
View project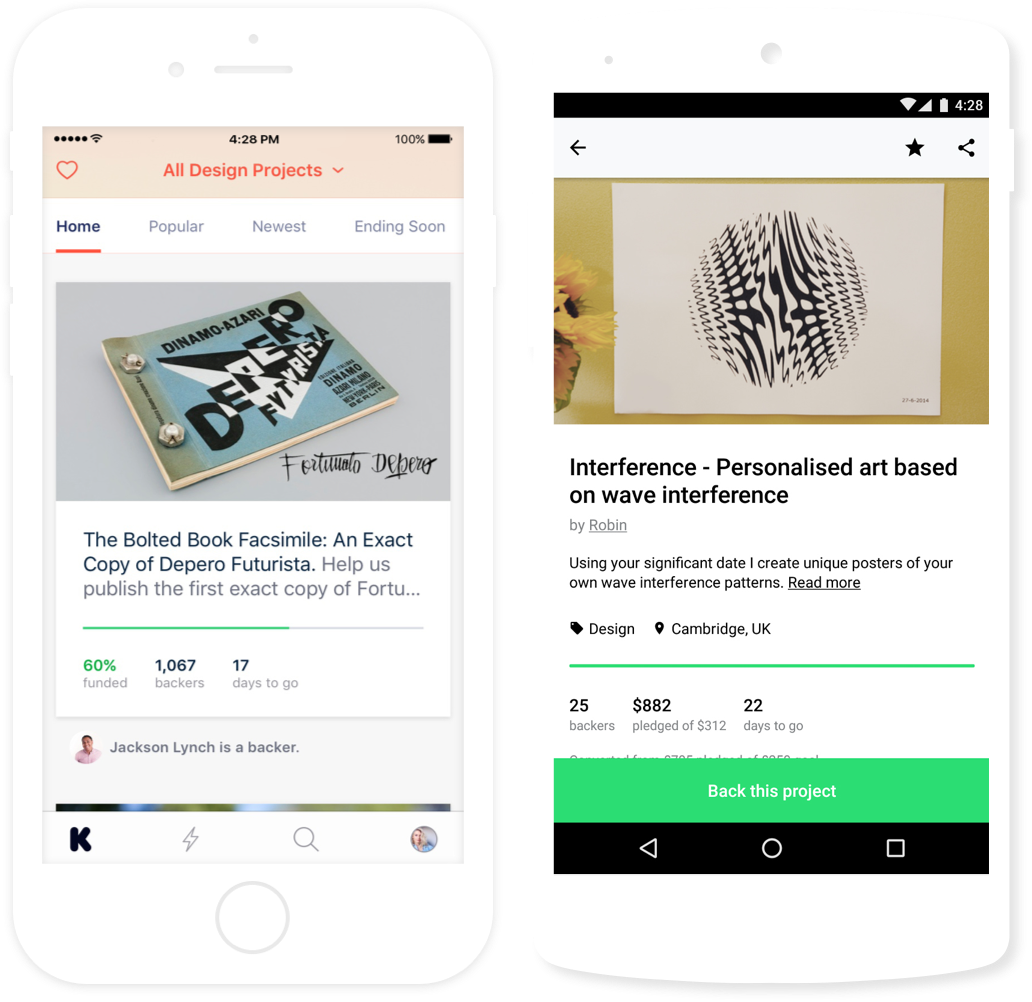 Bring new ideas to life, anywhere.
Explore creative projects and help bring bold new ideas into the world with the Kickstarter app.
#DontIgnoreMe: A jacket that allows you to be seen or to hide instantly. Designed for humanitarian causes, now available to you.
SAYER is a dark, witty, fourth wall shattering voyage into the dangers of artificial intelligence and humanity's ultimate ambitions.
Open-source quad-core camera effortlessly adds powerful machine vision to all your PC/Arduino/Raspberry Pi projects
A sketchbook that uses templates and guidelines to help teach you how to draw Cars.
Smooth your skin with no pain, irritation, or batteries. Use threading to remove body hair and get pleasant and long lasting epilation!
DC's top street photographers document the inauguration of Donald J. Trump -- 3 days that will rock a nation and change the world.
Where projects come from
Each and every Kickstarter project is the independent creation of someone like you.
Want to know more about how projects happen, or start your own?
Learn more