Creators

thrive

here.
Kickstarter creators pursue bold ideas on their own terms — and make an impact on the world, too.
Read their stories
Mary Lambert's Bold
The Grammy-nominated singer-songwriter is back on Kickstarter with an EP celebrating radical self-acceptance — be one of the first to hear it.
View Project
NOVA: Beyond the Elements
Inspire audiences to fall in love with science by supporting a new special from the longest-running science program on American TV.
View Project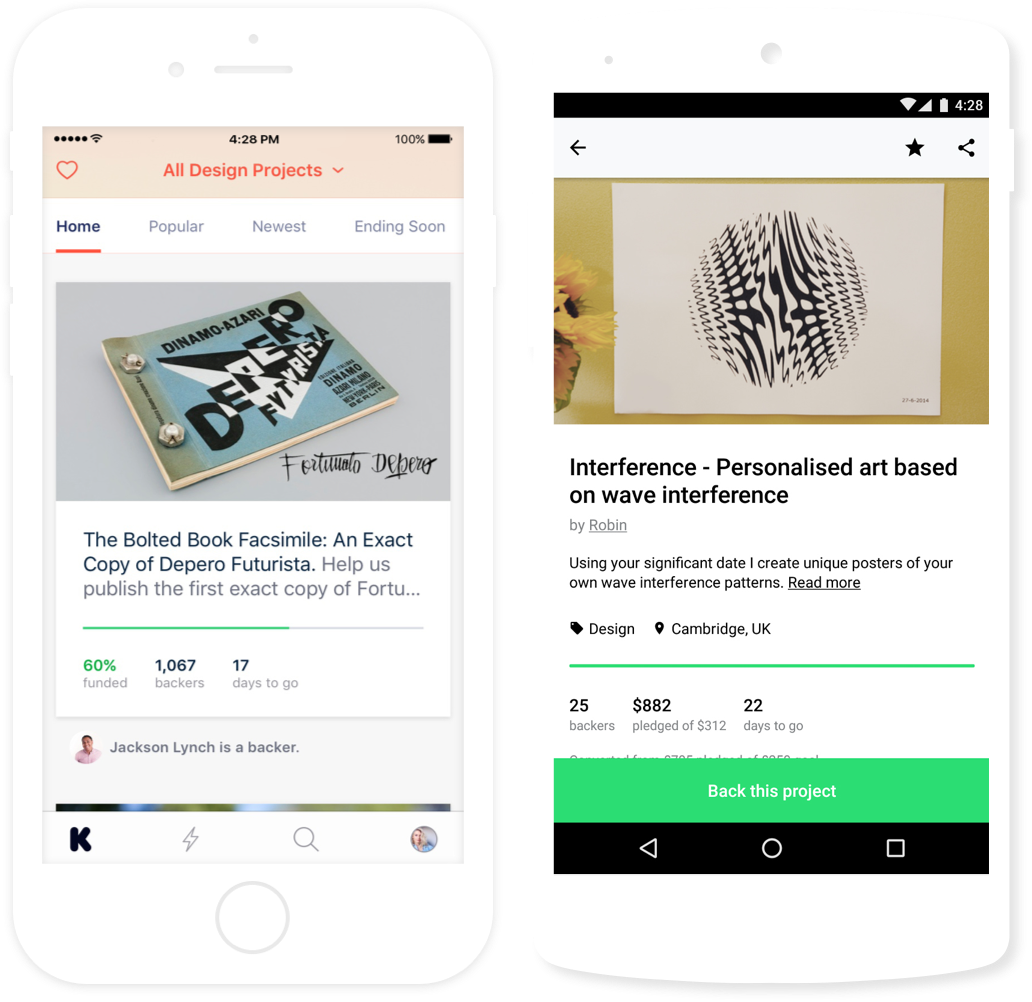 Bring new ideas to life, anywhere.
Explore creative projects and help bring bold new ideas into the world with the Kickstarter app.
A collection of art and essays showcasing the best African American artists in today's vibrant comic book culture.
A brand new expansion for Monikers, created by the best board game site on the internet, Shut Up & Sit Down.
Mike's been battling alt-right fascists on the radio/internet for decades. Now, with your help, he's writing a book for the resistance.
This tiny device brings Bluetooth capability to all of your audio devices. It even lets you sync headphones with a friend!
Dates is an anthology of positive queer historical fiction, set throughout time and across the world. This is Volume 2!
Enjoy finest organic teas from the Himalayas, improve the lives of farmers and educate their children.
Upcoming live streams from creators across the community.
Where projects come from
Each and every Kickstarter project is the independent creation of someone like you.
Want to know more about how projects happen, or start your own?
Learn more