How to Move a Mountain
In the U.S. and Zambia, two schools are embarking on a globe-spanning printmaking collaboration — join their mission to make arts education free and accessible to all.
View Project
Designing Canada
From the iconic red maple leaf to the CBC logo, discover the legacy of Canadian graphic design in the first-ever documentary about its history.
View Project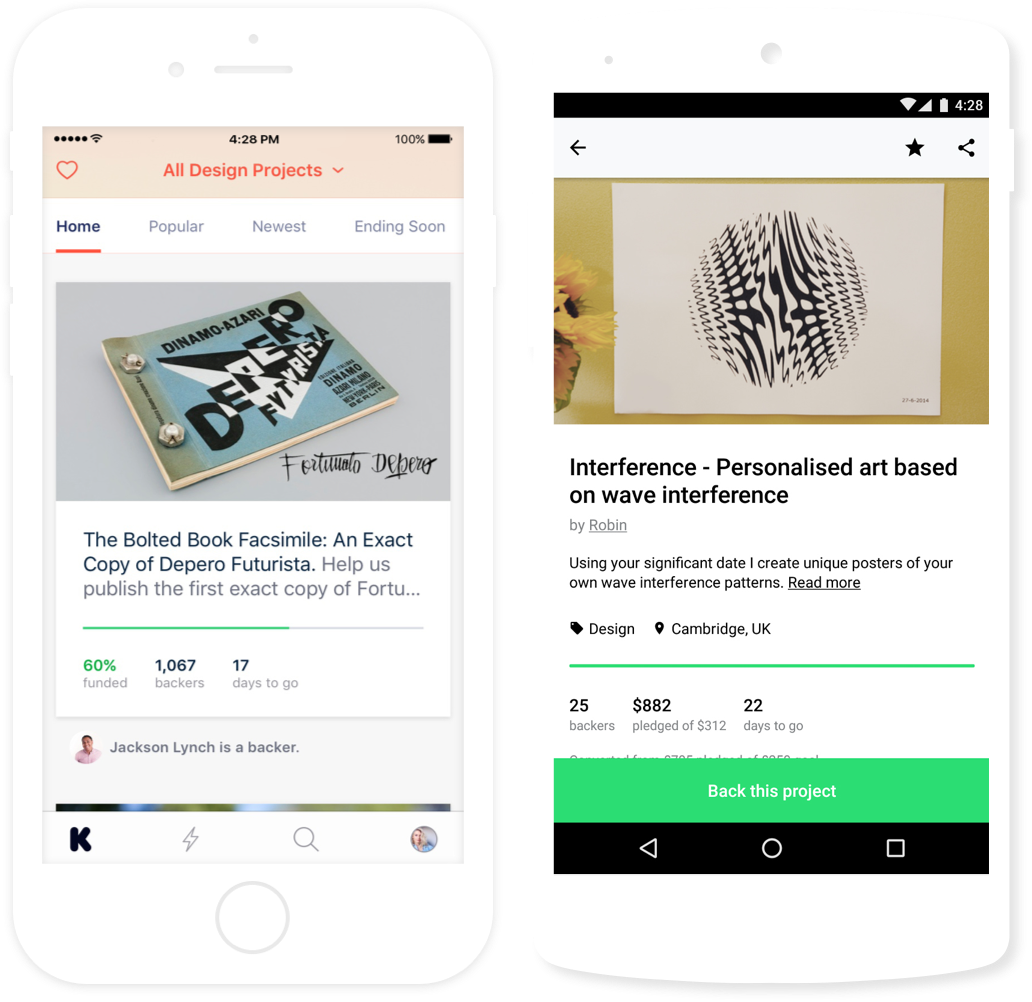 Bring new ideas to life, anywhere.
Explore creative projects and help bring bold new ideas into the world with the Kickstarter app.
A British soldier who lost both legs in Afghanistan turns to competitive strongman with the help of a former Royal Marines Commando.
A silly, teenage superhero webcomic by Yves Bourgelas! / Une bande dessinée humoristique de superhéros adolescents, par Yves Bourgelas!
Piñatas have been a tradition of Mexico since ancient times, they are part of our culture and we want to share that with you.
The new Body Electric 2021 series offers a fitness program that creates muscle tone and stronger bones without stressing the joints.
Protest is an American art. With our broadside portfolio, we are celebrating ten great acts of American Protest—for one week only!
Can you outwit your friends, avoid foul creatures, and build 3 houses before anyone else? 2-4 player board game, 40-60 minutes
Upcoming live streams from creators across the community.
Where projects come from
Each and every Kickstarter project is the independent creation of someone like you.
Want to know more about how projects happen, or start your own?
Learn more