Welcome, Japan.
Creators in Japan can now launch projects on Kickstarter. See what they're making.
Learn more
Discover what's possible when a community creates together.
Build Your Collection
Take home prints, zines, and one-of-a-kind treasures when you back these projects from independent artists.
View projects
Creators

thrive

here.
Kickstarter creators pursue bold ideas on their own terms — and make an impact on the world, too.
Read their stories
Trevor Paglen: Orbital Reflector
Visible from Earth, it will be the first satellite to exist purely as an artistic gesture. Join Trevor Paglen in launching this reflective sculpture into space.
View project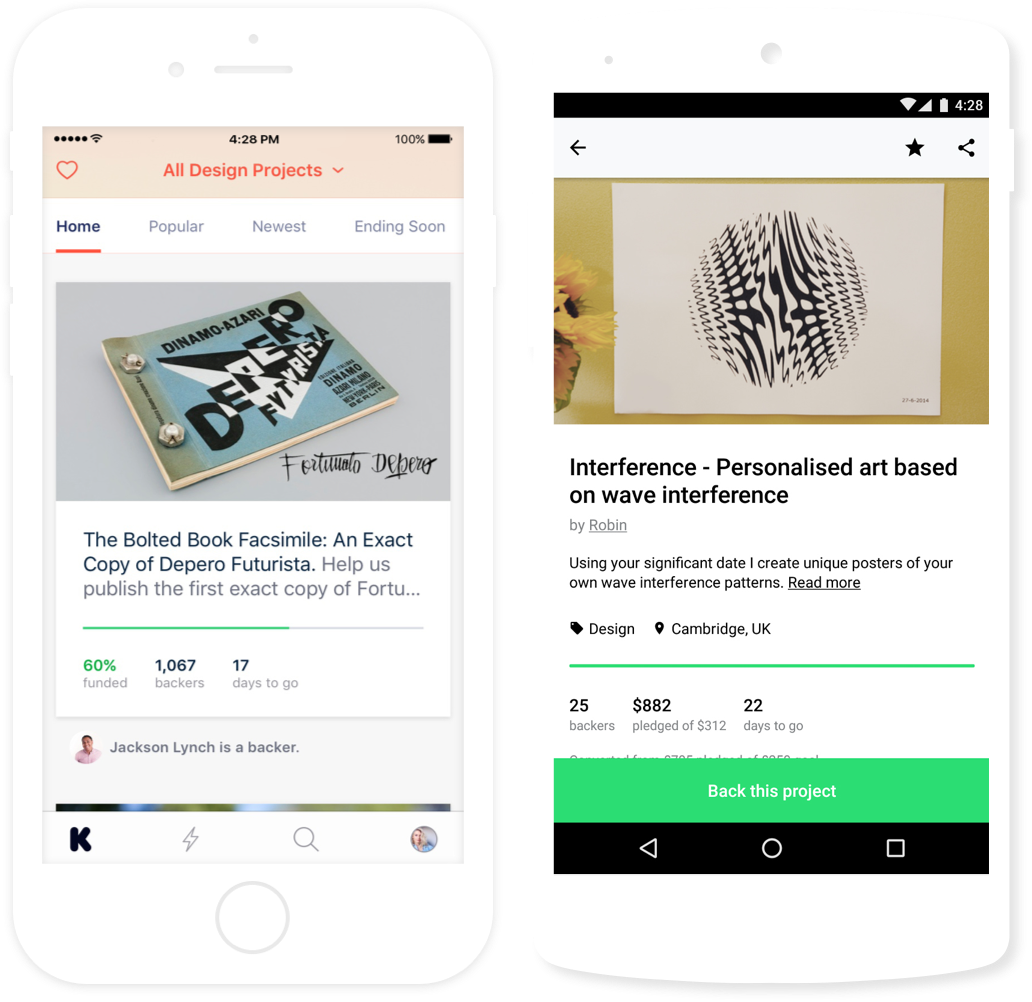 Bring new ideas to life, anywhere.
Explore creative projects and help bring bold new ideas into the world with the Kickstarter app.
Upcoming live streams from creators across the community.
Where projects come from
Each and every Kickstarter project is the independent creation of someone like you.
Want to know more about how projects happen, or start your own?
Learn more