Welcome, Mexico.
Creators in Mexico can now launch projects on Kickstarter. See what they're bringing to life.
Explore projects
Explore


Kickstarter Live
Explore


Kickstarter Live
See how creators and backers are connecting through live video — and join the experience.
Explore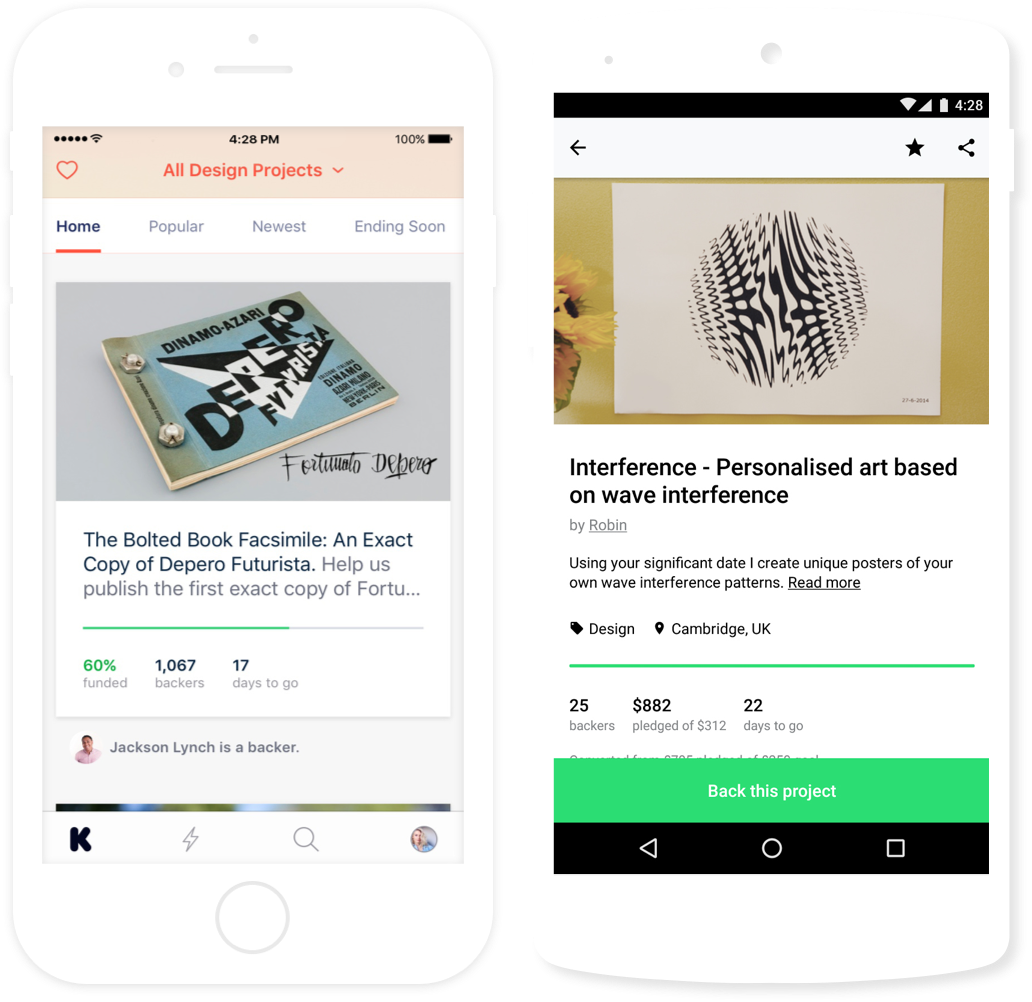 Bring new ideas to life, anywhere.
Explore creative projects and help bring bold new ideas into the world with the Kickstarter app.
Sew Sweet
Join textile brand Chocochips as they create a line of storybook-inspired fabrics for aspiring designers.
View project
The Wabash Lights
Help illuminate a stretch of Chicago's elevated train tracks with this interactive work of public art that can be programmed by passersby.
View project
Interactive virtual content in the physical world: play mini-golf, visit Mars, or paint in 3D. Then create and share your own content.
Magically control all your favorite devices and so much more. Smart Remote's screen instantly adapts to anything you point at.
Promoting positive consent through ethically-sourced statement apparel and community-based education.
Photography book documenting the locations of forty-two reggae record covers photographed in London between 1967 and 1987.
The most versatile, comfortable and odorless men's shorts with an AptGrip W/B and 6 functional pockets designed for non-stop urban life
A book filled of essays and cartoons about the many notable people, events, trends, and internet memes in 2016.
Where projects come from
Each and every Kickstarter project is the independent creation of someone like you.
Want to know more about how projects happen, or start your own?
Learn more