Creators

thrive

here.
Kickstarter creators pursue bold ideas on their own terms — and make an impact on the world, too.
Read their stories
The Rocky Mountain Land Library
Help transform an old cattle ranch in Colorado into a literary "home on the range" for writers, artists, and nature-lovers.
View Project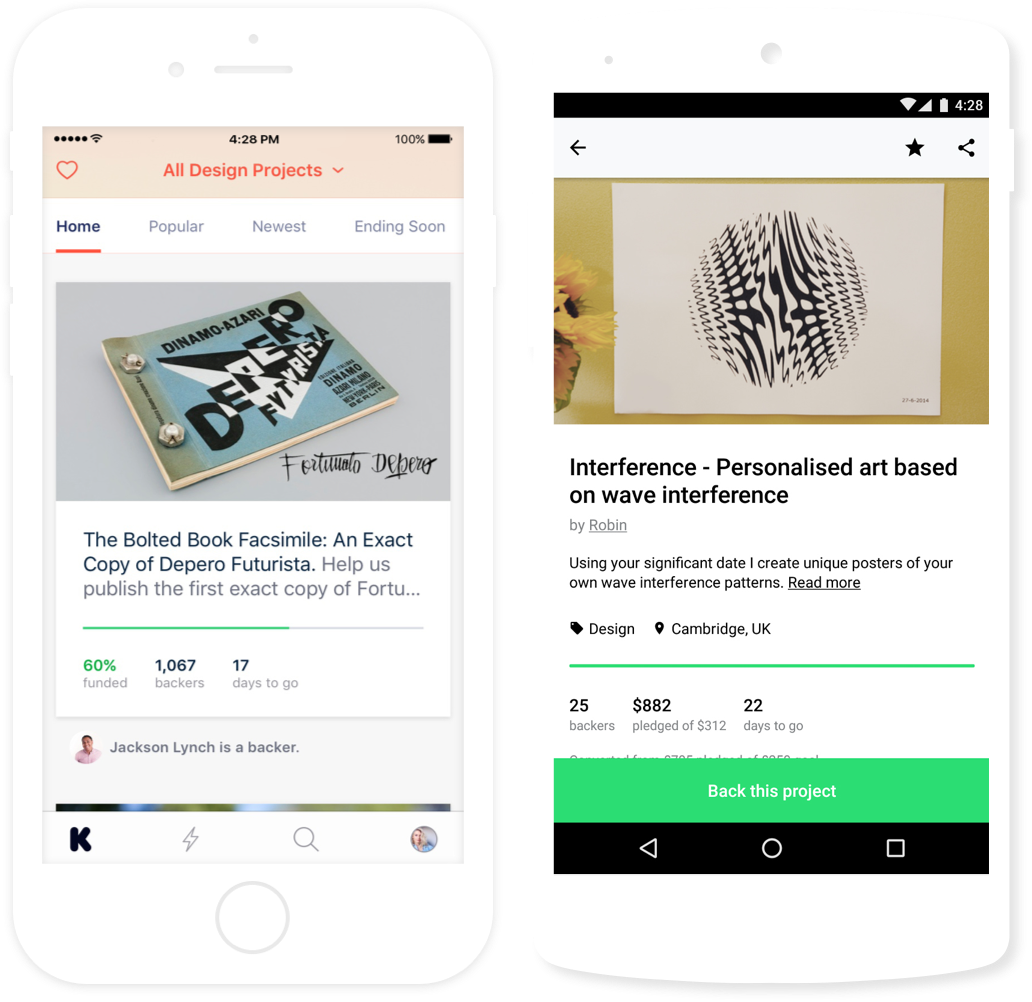 Bring new ideas to life, anywhere.
Explore creative projects and help bring bold new ideas into the world with the Kickstarter app.
2-4 player cooperative game - Send heroes to complete quests, combat monsters, and fulfill the Queen's orders to save the Kingdom!
The conclusion to the award-winning series of mature, story-driven, turn-based strategy games steeped in Viking culture.
Support me to make the English hardcover print version of 'Miki's Mini Comics' vol.1 a reality! :)
Staying sober through hard work, dedication and a whole lot of love for woodwork!
Enjoy finest organic teas from the Himalayas, improve the lives of farmers and educate their children.
Upcoming live streams from creators across the community.
Where projects come from
Each and every Kickstarter project is the independent creation of someone like you.
Want to know more about how projects happen, or start your own?
Learn more