The Greatest Show (and Tell) on Earth
See more than 100 Kickstarter-funded projects at Maker Faire, May 19-21 in San Mateo, California.
Learn more
Invest in the Nest
African penguins are facing extinction — help the Association of Zoos & Aquariums install 1,500 artificial nests to protect the endangered population.
View project
Creators

thrive

here.
Kickstarter creators pursue bold ideas on their own terms — and make an impact on the world, too.
Read their stories
The EPA Graphics Standards System
Help reissue the Environmental Protection Agency's 1977 graphics manual, a testament to design's impact on government agencies.
View project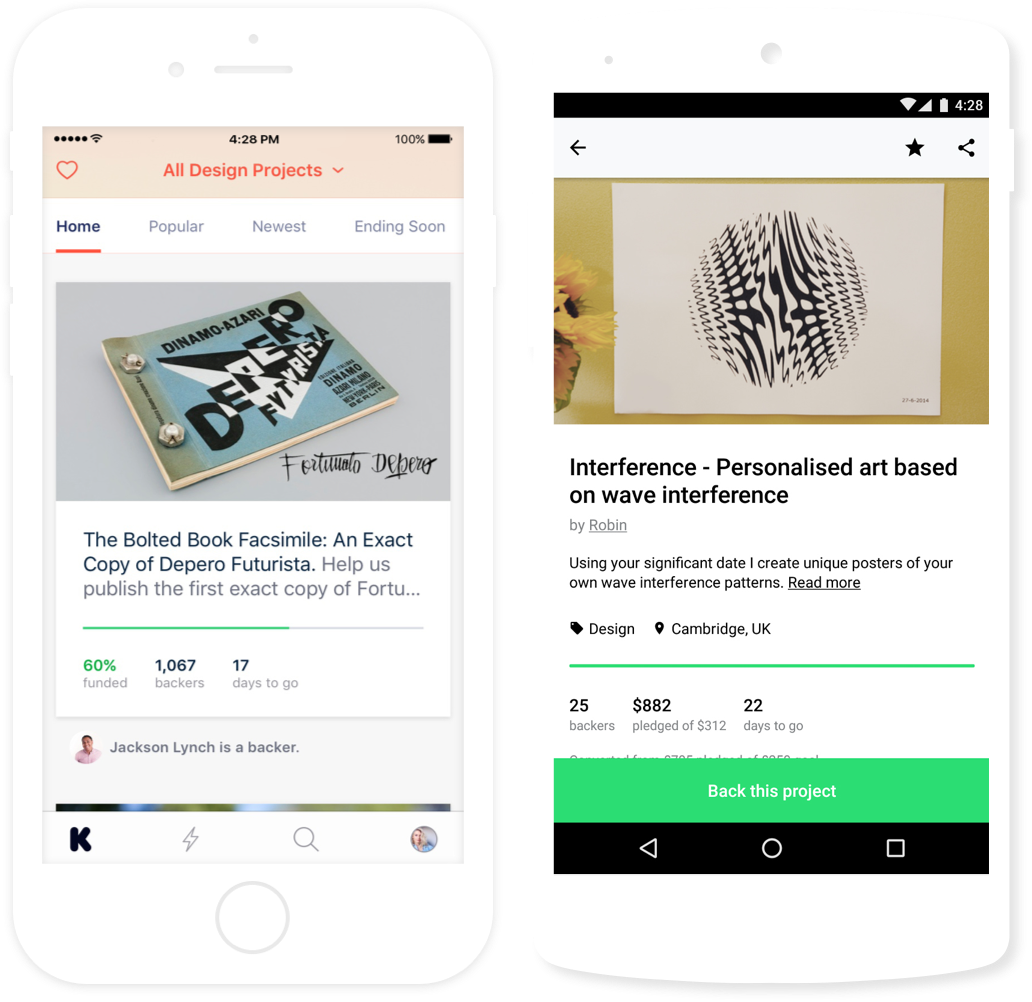 Bring new ideas to life, anywhere.
Explore creative projects and help bring bold new ideas into the world with the Kickstarter app.
Launched September 2016, The Creative Independent is a re­source of emo­tional and prac­ti­cal guid­ance for cre­ative peo­ple.
Visit thecreativeindependent.com
Upcoming live streams from creators across the community.
Where projects come from
Each and every Kickstarter project is the independent creation of someone like you.
Want to know more about how projects happen, or start your own?
Learn more