The Jim Henson Exhibition
Help the Museum of the Moving Image celebrate the creative genius behind the Muppets.
View project
Make an Album with Kate Nash
The outspoken indie pop star is recording a new album — and she wants you to be a part of it.
View project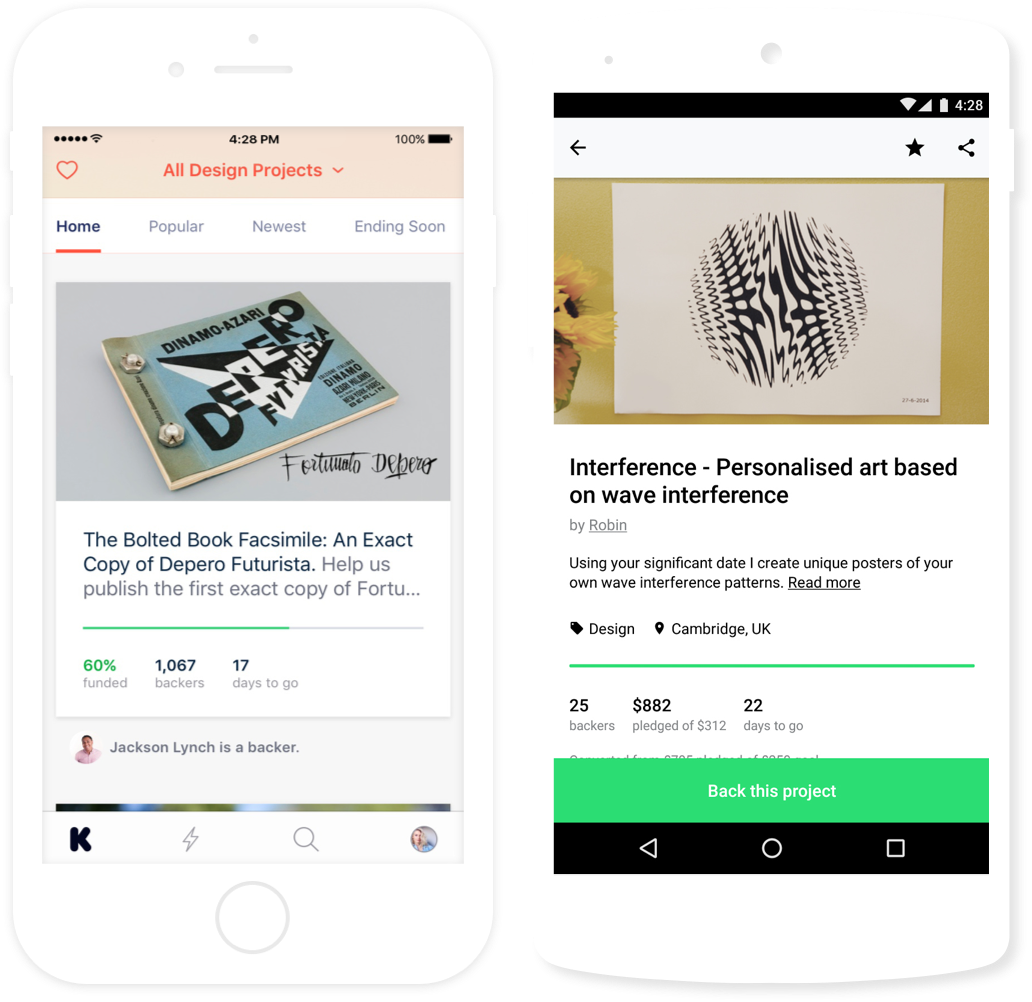 Bring new ideas to life, anywhere.
Explore creative projects and help bring bold new ideas into the world with the Kickstarter app.
An album born from deep change. Created with love for the beating hearts of the world. Let us be with this. All of it. Let it be Art.
2017 es el año de la séptima edición del Festival Internacional de Cine en el Desierto que hoy necesita de todos para llevarse a cabo.
The love story of jazz legend Junior Mance and Gloria Clayborne Mance. As he loses his identity to dementia she reckons with her own.
Smooth videos, auto-track, motion time-lapse, panorama, long-exposure & more...capture your life with Rigiet
Use K POP Sauce to add pop to ANY of your favorite snacks or meals! The unique Korean flavors will have you coming back for more!
Get the improved version of Gloomhaven, a cooperative card-driven game of combat in an expansive campaign. 1-4 players, 30 min/player.
Upcoming live streams from creators across the community.
Where projects come from
Each and every Kickstarter project is the independent creation of someone like you.
Want to know more about how projects happen, or start your own?
Learn more