Welcome, Mexico.
Creators in Mexico can now launch projects on Kickstarter. See what they're bringing to life.
Explore projects
Explore


Kickstarter Live
Explore


Kickstarter Live
See how creators and backers are connecting through live video — and join the experience.
Explore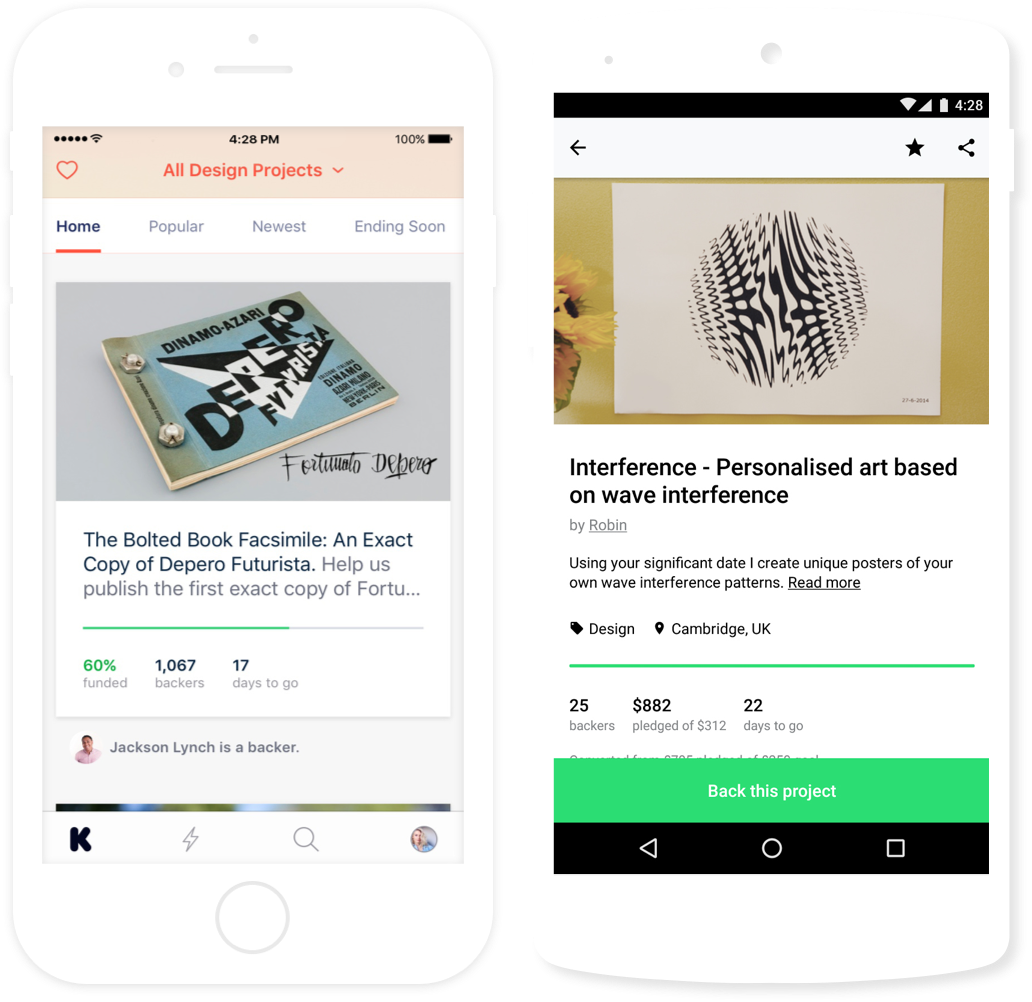 Bring new ideas to life, anywhere.
Explore creative projects and help bring bold new ideas into the world with the Kickstarter app.
Sew Sweet
Join textile brand Chocochips as they create a line of storybook-inspired fabrics for aspiring designers.
View project
Another Earth
Is there another planet like ours out there? Join Project Blue's mission to find and photograph Earth-like planets around our nearest star system, Alpha Centauri.
View project
Interactive virtual content in the physical world: play mini-golf, visit Mars, or paint in 3D. Then create and share your own content.
Magically control all your favorite devices and so much more. Smart Remote's screen instantly adapts to anything you point at.
We're making a live action short film of Tina & The Gucci Flip Flop, the viral Twitter story by @XLNB.
One reusable notebook to last the rest of your life? That's not magic. It's the smart paper-and-pen notebook, Rocketbook Everlast.
Nonpartisan, Maine-focused digital network that will focus on important news and present it in the visual formats audiences demand.
Come and check out our innovative, simple and practical luggage organizer. Hasta la vista, messy clothes!
Where projects come from
Each and every Kickstarter project is the independent creation of someone like you.
Want to know more about how projects happen, or start your own?
Learn more