The Jim Henson Exhibition
Help the Museum of the Moving Image celebrate the creative genius behind the Muppets.
View project
Make an Album with Kate Nash
The outspoken indie pop star is recording a new album — and she wants you to be a part of it.
View project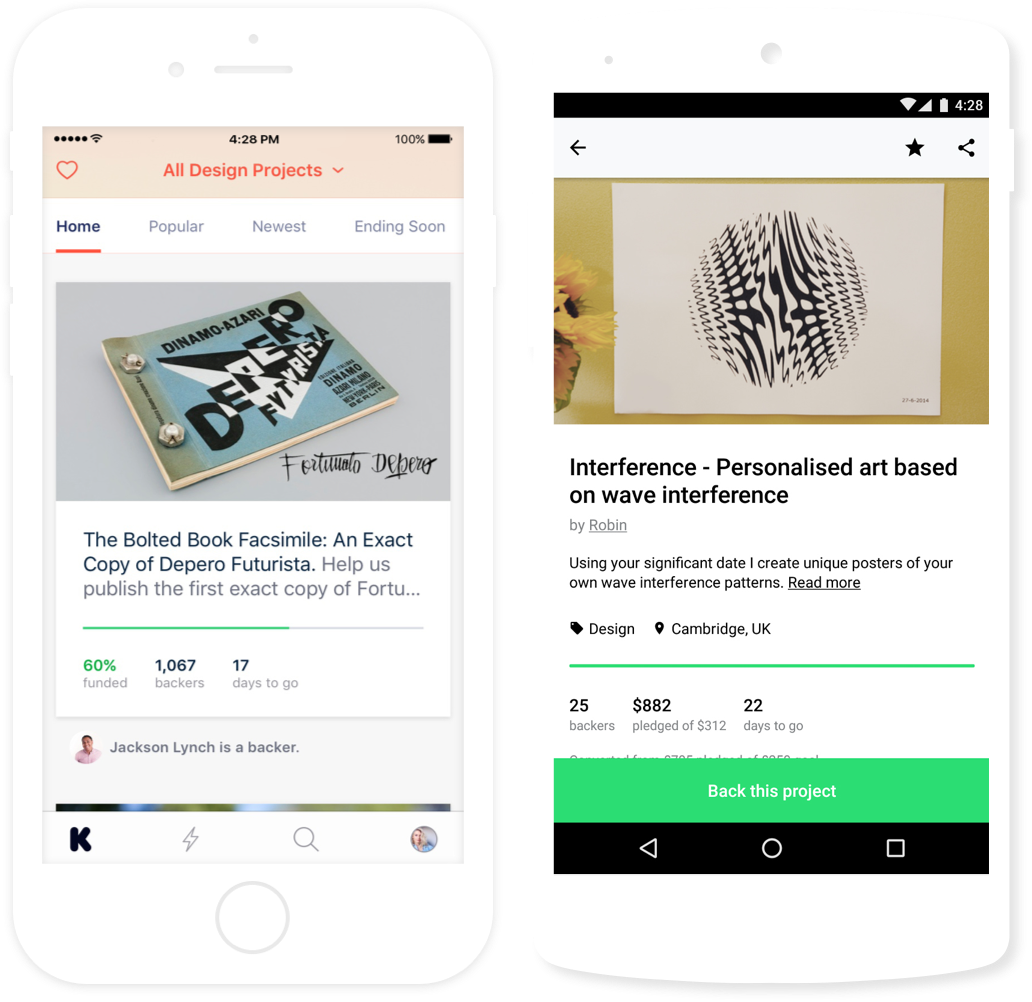 Bring new ideas to life, anywhere.
Explore creative projects and help bring bold new ideas into the world with the Kickstarter app.
Issue #3 of a four part science fiction tale. Catch up with issues #1-2 and help issue #3 see print.
An album born from deep change. Created with love for the beating hearts of the world. Let us be with this. All of it. Let it be Art.
2017 es el año de la séptima edición del Festival Internacional de Cine en el Desierto que hoy necesita de todos para llevarse a cabo.
We are moving littlefield and opening Parklife, a sister bar and restaurant with a vacant lot to be transformed into a green space.
A follow up double album to the hugely popular Reformation by Matt Gray that will feature more classic C64 game soundtrack remakes.
Probably the best No-Show socks for men in the world, only because they really work. They don't roll off, reduce smells, and look great
Upcoming live streams from creators across the community.
Where projects come from
Each and every Kickstarter project is the independent creation of someone like you.
Want to know more about how projects happen, or start your own?
Learn more