Trick or Treat - Here's 950 Lbs of vinyl for your candy sack.
So I know it's been a minute since you heard from us. But that's only because there was nothing to report. Apparently pressing 1,500 pcs of vinyl takes a minute. 
But now the wait is over and the shipment is out and bound for Detroit. So we will be hand numbering these adding all of our collectible touches before sending them to our friendly neighborhood record stores.
Here is an actual picture from the pressing company.
Everyone who has a copy coming to them please be sure you have sent us the shipping info we need.
Anyone that hasn't bought their copy please visit www.exchangebureaumusic.com to buy yours today. 
Thanks all
STAFF
47
Backers
$6,285

pledged of

$5,355

goal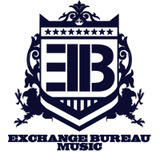 Pledge

$10

or more

You selected

2 backers Limited (498 left of 500)

• 1 digital release of your choice from the Exchange Bureau Music catalog ($5 - $15 value)

Pledge

$25

or more

You selected

0 backers Limited (10 left of 10)

Before they were a label, they were a band! Exchange Bureau "Spookie Dookie" wax (the last of a 300 limited run) includes the original, John Arnold's remix, and a never before released "Everybodaymakeyobodybove"! (10 available)

Pledge

$25

or more

You selected

0 backers Limited (5 left of 5)

John Arnold's classic 2003 album, "Neighborhood Science" 2XLP on Ubiquity: (5 available) featuring Amp Fiddler and Jeremy "Ayro" Ellis.

Pledge

$25

or more

You selected

2 backers

•limited edition "assorted good vol. 1" cd • 1 digital Exchange Bureau release of your choice • free shipping (US only)

Pledge

$35

or more

You selected

1 backer All gone!

The complete set of Detroit label Superior Belly's "Spill Out Series" (Vol. 1-4) 4X7" including tracks and remixes from Mobil, DIAL81, Lord Scrummage, Erno The Inferno, Beverly Fresh, Frankie Bank$, Progress Report & The British Knights. (1 available)

Pledge

$35

or more

You selected

1 backer Limited (4 left of 5)

To coincide with the new Jeremy Ellis release on Exchange Bureau, DEQ donated 5 copies of the very limited edition DEQ Magazine from 2005 including a Detroit sampler CD with tracks from Jeremy Ellis, Mike Clark, Norm Talley, Rex Sepulveda, Los Hermanos & many more!. Extremely rare and out of print! (5 available)

Pledge

$35

or more

You selected

17 backers Limited (133 left of 150)

limited edition "All Good Music is from Detroit" men's shirt or women's tank + "assorted good vol. 1" cd

Pledge

$50

or more

You selected

7 backers Limited (193 left of 200)

• limited edition "assorted good vol. 1" cd • hand numbered test pressing of "the big 3" courtesy of United Record Pressing • 1 digital Exchange Bureau release of your choice • free shipping (US only)

Pledge

$100

or more

You selected

5 backers Limited (45 left of 50)

• limited edition "assorted good vol. 1" cd • hand numbered test pressing of "the big 3" courtesy of United Record Pressing • sealed copy of "the big 3" • limited edition exb t-shirt in your size • your choice of any 2 digital releases from the exchange bureau catalog • free shipping (worldwide) ($140 - $150 value)

Pledge

$150

or more

You selected

0 backers Limited (25 left of 25)

• limited edition "assorted good vol. 1" cd • hand numbered test pressing of "the big 3" courtesy of United Record Pressing • sealed copy of "the big 3" • limited edition exb t-shirt in your size • your choice of any 3 digital releases from the exchange bureau catalog • limited edition solid gold "assorted good 2" download card • free shipping (worldwide) ($210 - $220 value)

Pledge

$200

or more

You selected

0 backers Limited (30 left of 30)

• limited edition "assorted good vol. 1" cd • hand numbered test pressing of "the big 3" courtesy of United Record Pressing • sealed copy of "the big 3" • limited edition exb hoodie in your size • your choice of any 5 digital releases from the exchange bureau catalog • free shipping (worldwide) ($310 - $330 value)

Pledge

$300

or more

You selected

0 backers Limited (1 left of 1)

17" X 18" "Fingerlake" paint on cardboard with wood backing by Detroit artist Peter DeAngelo (1 available)

Pledge

$300

or more

You selected

0 backers Limited (1 left of 1)

18" X 24" "Soccer" paint on canvas by Detroit artist Peter DeAngelo (1 available)

Pledge

$300

or more

You selected

1 backer Limited (19 left of 20)

• limited edition "assorted good vol. 1" cd • hand numbered test pressing of "the big 3" courtesy of United Record Pressing • sealed copy of "the big 3" • limited edition exb t-shirt & hoodie in your size • exclusive download link of the entire exchange bureau catalog • free shipping (worldwide) ($450 value)

Pledge

$500

or more

You selected

1 backer All gone!

• limited edition "assorted good vol. 1" cd • hand numbered test pressing of "the big 3" courtesy of United Record Pressing • sealed copy of "the big 3" • limited edition exb t-shirt & hoodie in your size • exclusive download link of the entire exchange bureau catalog • 4ft x 3ft one of a kind original acrylic on board art work from Peter DeAngelo featured on "Unlike Any Other" by Jeremy 'Ayro' Ellis feat. Phat Kat & Jah Connery • free shipping (US) ($1220+ value)
Funding period
- (33 days)