Tracking of tracks on stacks of wax on track.
Update #17
·
Aug 26, 2011
·
comment
Just got the tracking numbers of the test pressing
Estimated delivery 
Aug 29, 2011 by 10:30 AM
If all is good then that means delivery of the final product is less than a month away.
Thanks for all of your patience on the process, but great things take great time.
And our wax is taking FOREVER!!!
If a listening party is in the works we will let you all know.
More soon.
STAFF
47
Backers
$6,285

pledged of $5,355 goal
Funding period
May 11, 2011 - Jun 13, 2011 (33 days)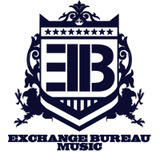 Pledge $10 or more

2 backers Limited (498 of 500 left)

• 1 digital release of your choice from the Exchange Bureau Music catalog ($5 - $15 value)

Pledge $25 or more

0 backers Limited (10 of 10 left)

Before they were a label, they were a band! Exchange Bureau "Spookie Dookie" wax (the last of a 300 limited run) includes the original, John Arnold's remix, and a never before released "Everybodaymakeyobodybove"! (10 available)

Pledge $25 or more

0 backers Limited (5 of 5 left)

John Arnold's classic 2003 album, "Neighborhood Science" 2XLP on Ubiquity: (5 available) featuring Amp Fiddler and Jeremy "Ayro" Ellis.

Pledge $25 or more

2 backers

•limited edition "assorted good vol. 1" cd • 1 digital Exchange Bureau release of your choice • free shipping (US only)

Pledge $35 or more

1 backer All gone!

The complete set of Detroit label Superior Belly's "Spill Out Series" (Vol. 1-4) 4X7" including tracks and remixes from Mobil, DIAL81, Lord Scrummage, Erno The Inferno, Beverly Fresh, Frankie Bank$, Progress Report & The British Knights. (1 available)

Pledge $35 or more

1 backer Limited (4 of 5 left)

To coincide with the new Jeremy Ellis release on Exchange Bureau, DEQ donated 5 copies of the very limited edition DEQ Magazine from 2005 including a Detroit sampler CD with tracks from Jeremy Ellis, Mike Clark, Norm Talley, Rex Sepulveda, Los Hermanos & many more!. Extremely rare and out of print! (5 available)

Pledge $35 or more

17 backers Limited (133 of 150 left)

limited edition "All Good Music is from Detroit" men's shirt or women's tank + "assorted good vol. 1" cd

Pledge $50 or more

7 backers Limited (193 of 200 left)

• limited edition "assorted good vol. 1" cd • hand numbered test pressing of "the big 3" courtesy of United Record Pressing • 1 digital Exchange Bureau release of your choice • free shipping (US only)

Pledge $100 or more

5 backers Limited (45 of 50 left)

• limited edition "assorted good vol. 1" cd • hand numbered test pressing of "the big 3" courtesy of United Record Pressing • sealed copy of "the big 3" • limited edition exb t-shirt in your size • your choice of any 2 digital releases from the exchange bureau catalog • free shipping (worldwide) ($140 - $150 value)

Pledge $150 or more

0 backers Limited (25 of 25 left)

• limited edition "assorted good vol. 1" cd • hand numbered test pressing of "the big 3" courtesy of United Record Pressing • sealed copy of "the big 3" • limited edition exb t-shirt in your size • your choice of any 3 digital releases from the exchange bureau catalog • limited edition solid gold "assorted good 2" download card • free shipping (worldwide) ($210 - $220 value)

Pledge $200 or more

0 backers Limited (30 of 30 left)

• limited edition "assorted good vol. 1" cd • hand numbered test pressing of "the big 3" courtesy of United Record Pressing • sealed copy of "the big 3" • limited edition exb hoodie in your size • your choice of any 5 digital releases from the exchange bureau catalog • free shipping (worldwide) ($310 - $330 value)

Pledge $300 or more

1 backer Limited (19 of 20 left)

• limited edition "assorted good vol. 1" cd • hand numbered test pressing of "the big 3" courtesy of United Record Pressing • sealed copy of "the big 3" • limited edition exb t-shirt & hoodie in your size • exclusive download link of the entire exchange bureau catalog • free shipping (worldwide) ($450 value)

Pledge $300 or more

0 backers Limited (1 of 1 left)

18" X 24" "Soccer" paint on canvas by Detroit artist Peter DeAngelo (1 available)

Pledge $300 or more

0 backers Limited (1 of 1 left)

17" X 18" "Fingerlake" paint on cardboard with wood backing by Detroit artist Peter DeAngelo (1 available)

Pledge $500 or more

1 backer All gone!

• limited edition "assorted good vol. 1" cd • hand numbered test pressing of "the big 3" courtesy of United Record Pressing • sealed copy of "the big 3" • limited edition exb t-shirt & hoodie in your size • exclusive download link of the entire exchange bureau catalog • 4ft x 3ft one of a kind original acrylic on board art work from Peter DeAngelo featured on "Unlike Any Other" by Jeremy 'Ayro' Ellis feat. Phat Kat & Jah Connery • free shipping (US) ($1220+ value)