We're incredibly close to the finish line on post-production - we just need a little more to put us over the top!
Howdy, Stacktonites!  We've been hard at work ever since we left Louisiana back in May of last year, plugging away at this movie to get it just right.  We've come a really long way, from our first rough cut screening, through three different cuts of the movie, from there to dialogue looping sessions in Lake Charles (thanks, Lake Charles Music!) and Los Angeles (thanks, Speakeasy Sound!), and then on to a stop-motion element shoot for an effect we're inserting into the movie (thanks, Sedona Studios and Eri Hawkins!).
Now we're working on visual effects, finalizing the score before we record, and submitting to film festivals around the country.  We couldn't have gotten this far without all of your help, and we want to thank you all so much for the great support you've shown us.
While we thought that the funds we'd already raised would take us all the way across the finish line, it looks like we're going to need another small push to finish this thing up.  We only have a few things left to do, but they'll make the difference between East Stackton looking like something we put together over the weekend and it looking and sounding like an honest-to-goodness, professionally-made film that can screen right next to the best that Berlin, Toronto, and Sundance have to offer.  Here's a rundown of the major pieces of the puzzle we have left to tackle.
Color Timing and Color Correction
Sometimes, when you shoot one scene outside across more than one day, the sky's clear one day and cloudy the next.  Color correction is, among other things, the way we make sure that the sky's the same color across the whole scene.  It will also helps us make sure that people's shirts stay the same color in different lighting conditions, and contributes to the overall atmosphere of the film.
With color timing and color correction, we're able to take the digital images we recorded down in Louisiana and feed them into a computer program that will let us manipulate every single pixel's color and shade.  This gives our director, Sean Farina, an unprecedented level of control over the image you'll see on screen.  Without this, some scenes might be washed out (think British TV shows from the 80's) or too dark (think... well, darkness, I guess).
In order to get this done for our film, we need to hire a professional colorist, and let me tell you, those guys make great money.  A large chunk of what we're trying to raise will go towards this.
Sound Mixing
Now that we've got our dialogue looping recorded (to replace dialogue we weren't able to record properly on set), it's time to start adding in sound effects and foley (minor sound effects like clothes rustling and footsteps).  Then we need to mix that into a cohesive whole so that it can come out of your TV's speakers and into your ears and sound great.  And that's before we even add the score!
We've got a great sound mixer lined up with years of experience working in post-production sound for movies and TV.  Some our money's going to pay him so he'll knock it out of the park for us.
Festival Entry Fees
In order for the movie to get to you guys (short of us authoring our own DVD's and mailing them out, which - trust me - we haven't ruled out), it needs to get distributed.  Distributors are the people who find good material and sell it to TV networks, theatre channels, or online outlets like Hulu or Netflix.  And the number one place they find low-budget material like ours is at film festivals.
But festivals ain't cheap.  Most of them cost a minimum of $50 to enter, and some of them can end up costing much more.  We've done a lot of research on the festivals we want to enter, like Fantastic Fest in Austin and Fantasia Fest up in Canada, and part of the money we raise here will go towards entering these festivals.
Thank you again for the huge amounts of support y'all have shown us since we started.  We couldn't have made it this far without you, and we're already dreaming up more movies to bring down to Lake Charles.  With your help here,  we can finish up this movie, take it to the festivals, and show it to you guys within a few months.  So take a look at our great rewards, pick one you like, and donate it you can.  Thanks one more time, and we'll see you at the premiere!
FAQ
Have a question? If the info above doesn't help, you can ask the project creator directly.
39
Backers
$4,040

pledged of

$4,000

goal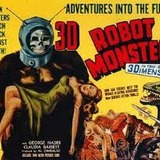 Pledge

$5

or more

You selected

2 backers

You'll be listed as a Donor in the East Stackton end credits. Here's your chance to see your name in lights!

Estimated delivery:

Pledge

$15

or more

You selected

3 backers

We'll list you in the Special Thanks section of our end credits, so that people at film festivals around the world will know we're specially thankful for your help!

Estimated delivery:

Pledge

$25

or more

You selected

13 backers

We'll list you in the Special Thanks section, and will also send you a DVD screener of the movie once we've finished it up, so you can put it on when friends come over and skip to the part where your name shows up!

Estimated delivery:

Pledge

$50

or more

You selected

7 backers

You get a Special Thanks in the film's credits, a DVD, and a packet of cool East Stackton swag signed by the cast and creators!

Estimated delivery:

Pledge

$100

or more

You selected

5 backers

We'll list you in the Special Thanks and will reserve a seat for you and one guest at our PRIVATE SCREENING to take place later this year in Lake Charles!

Estimated delivery:

Pledge

$150

or more

You selected

1 backer

You get the Special Thanks, a seat for you and a guest at the screening, and an invitation to the private premiere party after the screening. Come party down with the makers of East Stackton!

Estimated delivery:

Pledge

$1,000

or more

You selected

2 backers

You get an invite to the screening and the premiere party, and you also get listed as an Associate Producer in the credits! Start your filmmaking career off with a credit on our film!

Estimated delivery:
Funding period
- (25 days)
View in Video Mode