67
Backers
$8,235

pledged of $8,000 goal
Funding period
Mar 29, 2011 - May 13, 2011 (45 days)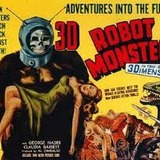 Pledge $5 or more

8 backers

You'll be listed as a Donor in East Stackton DVD liner notes. But not a blood donor; we have a guy for that.

Pledge $15 or more

10 backers

You get a Special Thanks in our credits so that you can stand up in the theatre at the end and shout "That's me!" Go on, do it. Your friends will think it's cool.

Pledge $35 or more

8 backers

You get a copy of the flick on DVD once it's finished! You also get a Special Thanks so you can do the shouting thing we talked about up there.

Pledge $50 or more

18 backers

Not only do you get a Special Thanks and a DVD, you also get an East Stackton t-shirt with our super-rockin' snazzy logo on the front! Feel good about your generous giving in style!

Pledge $100 or more

8 backers

You get all the stuff we talked about up above here, but here's the real kicker: YOU GET TO BE IN THE MOVIE! Not in the lead; the actors would get super pissed if we let you do that. But we can let you come hang out on the set and appear in our climactic scene! Just don't look into the camera.

Pledge $200 or more

0 backers

You get the DVD, you get the t-shirt,and you also get a blood-spattered piece of the East Stackton set! Own a bit of film history! On top of that, you also get called out in a special "The Producers Would Like to Thank" section of our credits!

Pledge $500 or more

3 backers

You get everything we already went over, along with a replica of the East Stackton sign in our logo! I'm out of superlatives!