Here's what's happening!
A big thank you to everyone who has donated so far, we're halfway to our goal, and with only a few days left its high time we gave everyone a glimpse at some of the behind the scenes action that's taken place over the last month.
First of all, we've been hard at work testing our latest prizes on our focus group.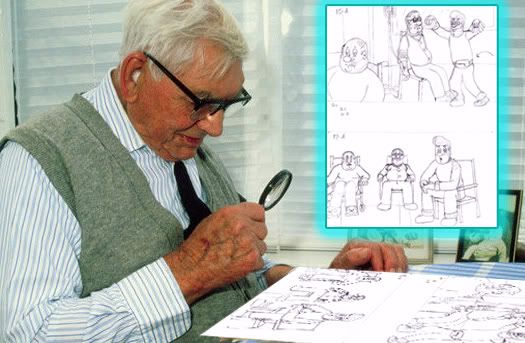 Ronald here loves the signed storyboards he received for his donation.  He says the pictures from scene 4A remind him of happier times, and the sketches from scene 5A are disgusting and the kind of filth that gives art a bad name.
Denise, Dorothy, and Ellen meanwhile just love the new South West 2 poster they received.  It will go right on the refrigerator, right next to the finger painting done by Dorothy's grandson, Michael.  That Michael is such a handsome boy, isn't he?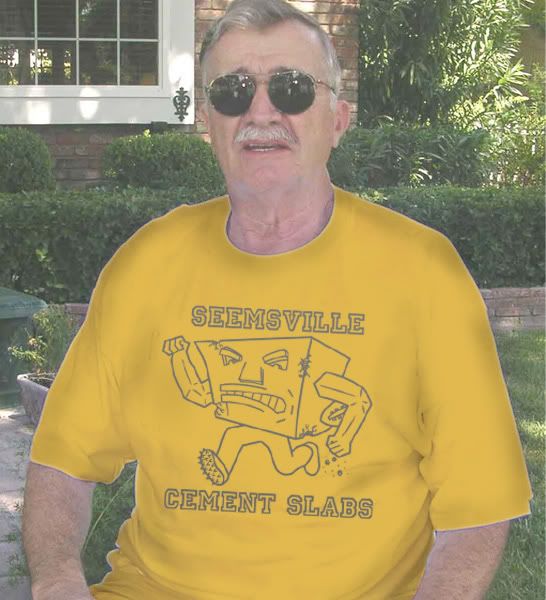 Finally, Uncle Sylvester loves his new South West 2 T-shirt, which sports the logo of the Seemsville Cement Slabs, the fictional high school football team of Seemsville.  Unky Sylvester likes the rayon blend material, cause' it doesn't stain when he spills beer on it.
And now, since you're all such great kids, please watch the video so we can tell you a story; a very specific story that takes place at the beginning of Act 3 after the big wacky chase scene.  Its light on laughs but integral to the plot, and should give you an idea of the level of animation quality we're trying to achieve on our little budget.
36
Backers
$5,605

pledged of $5,500 goal
Funding period
Feb 22, 2012 - Apr 22, 2012 (60 days)
Pledge $5 or more

4 backers

Your Name in the Credits. A Digital Thank You Card.

Estimated delivery: Sep 2012

Pledge $20 or more

8 backers

Your Name in the Credits (in a legible font!). A Thank You Post Card signed by cast and crew. A Recording of Grover singing you a Thank You song (not safe for work, really not safe for children).

Estimated delivery: Sep 2012

Pledge $50 or more

7 backers

Everything Above, Plus a South West 2 T-shirt in your size!

Estimated delivery: Sep 2012

Pledge $100 or more

1 backer

Everything above, plus 2 Storyboards, used in the production of the show, signed by cast and crew. A DVD of the the Animatic of the Pilot Episode. Plus an essay on the meaning of life written by philosopher/prank phone call enthusiast/writer Zak Bowen.

Estimated delivery: Sep 2012

Pledge $200 or more

6 backers

Everything above, plus Your likeness will be used to inspire a recurring background character in the nursing home. Exclusive Poster of the show. Big League Chew Pouch (Grape or Strawberry depending on preference).

Estimated delivery: Sep 2012

Pledge $500 or more

0 backers

Everything above, plus Your likeness will be used for a speaking character. And we'll make a parody poster of your favorite movie in the style of South West 2.

Estimated delivery: Sep 2012

Pledge $1,000 or more

1 backer

Everything above, plus A Producer Credit Tickets to a festival or premiere, and if you live within 200 miles of us we'll drive you there as well!

Estimated delivery: Sep 2012