RobYoung, a passionate hip hop artist is releasing his album outlining ambitions of freedom. Be involved and get cool stuff! Fresh!
As a passionate performer and artist, I aim to provide the world with quality entertainment with an immediate focus on Hip Hop that reflects a beings ambition of escape, solitude, and freedom. In an aspect the songs are a part of my personal memoirs. I have been told to reach success it takes a strong amount of obsession. If you know me personally, I am sure you can concur that this is a characteristic I have always held. Understanding that you live but once, I have always been urgent to fulfill as much as I can while enjoying these delicate moments. Hence the album title Soon Isn't Soon Enough, the urgency and ambition for freedom.
The album has an out the box feel but still upholds the sound of solid foundation of Hip Hop. I love music and with the help of N8Beats we put together the album to represent that passion. We reached out for more production from Kid Pistol and J Wells from Nu Realm Ent. to add a more well rounded sound to the project. From singer song writers such as James King, Anna Sheree, and Travis Anderson collaborating on choruses to bringing in live guitars, Soon Isn't Soon Enough is the answer to the music lover being starved of quality music and Hip Hop. 
The purpose of this project is to raise the funds to finish the album in order to provide the world with an outlet of expression that upholds a brand of freedom. The money raised will be used for finalizing Soon Isn't Soon Enough including mixing and mastering the fourteen-track album, pressing the CDs, and promotional material.
Being an individual who has watched his father do one man poetry shows, and my mother work hard in bettering the educational system, the dream of being an artist that can not only entertain the mind of escape, but also provide thoughts of furthering was instilled in me young. This project "Soon Isn't Soon Enough" means the world to me, it is a start of a future fulfilling a dream that I believe is a platform to lead me closer to an individual divine purpose. Hopefully, it will lead to bringing us closer through art of music. Know that any type of backing is welcomed and much appreciated. Truly, I look forward to creating with you.
Very special thank you to N8Beats, my musical family Tha Union, and Theodore Palmer from Creative Edge Public Relations. 
Sincerely,
RobYoung
ART BY DANIEL OGUIN!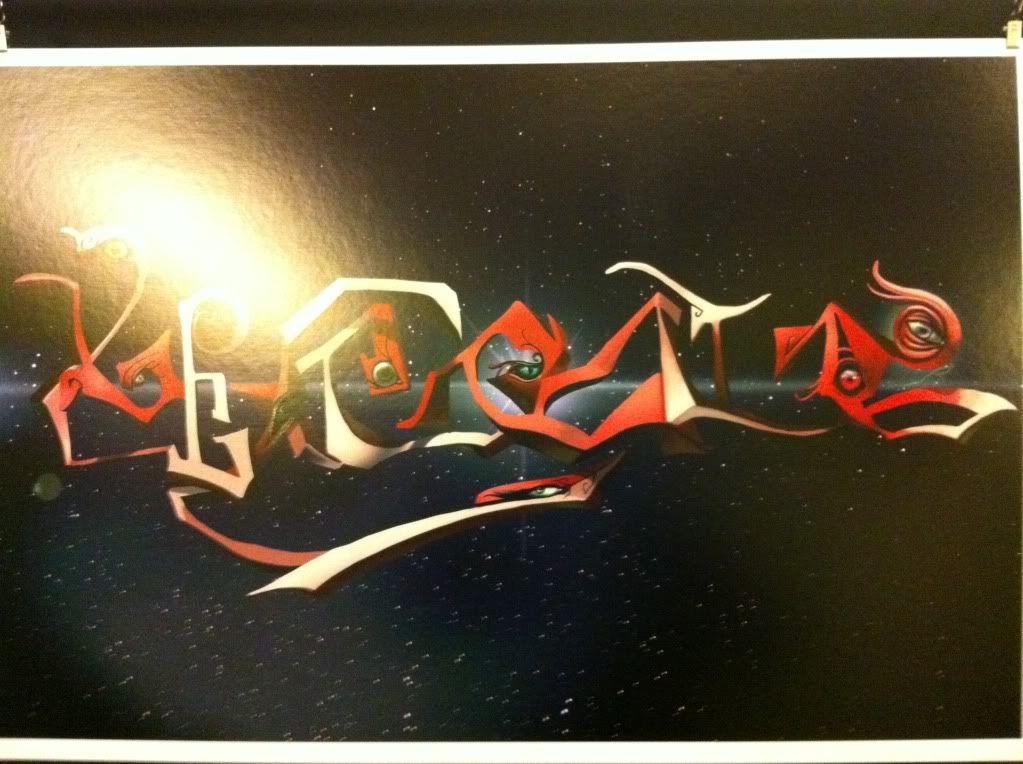 FAQ
Have a question? If the info above doesn't help, you can ask the project creator directly.
74
Backers
$2,756

pledged of $2,000 goal
Funding period
Jan 6, 2012 - Mar 1, 2012
Pledge $1 or more

2 backers

Two digital singles off the album

Estimated delivery: Mar 2012

Pledge $10 or more

19 backers

Digital download of the album before release!

Estimated delivery: Mar 2012

Pledge $20 or more

21 backers

Digital download of album before release and an autographed limited edition physical album CD!

Estimated delivery: Mar 2012

Pledge $40 or more

9 backers

Digital download of album before release, an autographed limited edition physical album CD, and a special thanks via phone call by RobYoung! THANK YOU!

Estimated delivery: Mar 2012

Pledge $60 or more

1 backer

RobYoung autographed special kickstarter T-shirt... "I am a RobYoung's record label CEO", etc (And everything listed above)

Estimated delivery: Mar 2012

Pledge $75 or more

1 backer

Special thanks in linear notes of album! THANK YOU!! (And everything listed above)

Estimated delivery: Mar 2012

Pledge $100 or more

8 backers

YOUR involvement in next album (ideas, concepts, vocal contribution)!! (And everything listed above)

Estimated delivery: Apr 2012

Pledge $150 or more

1 backer

Free ticket to RobYoung performance of your choice! (And everything listed above)

Estimated delivery: Dec 2012

Pledge $200 or more

2 backers

Custom song by RobYoung released on YouTube. We will make a song together and/or about subject of your choice! (And everything listed above)

Estimated delivery: Dec 2012

Pledge $300 or more

0 backers

RobYoung's graphic artist, Daniel Oguin, painting. Check them out on page! (And everything listed above)

Estimated delivery: Aug 2012

Pledge $500 or more

0 backers

Ticket to performance plus dinner with RobYoung! (And everything listed above)

Estimated delivery: Dec 2012

Pledge $650 or more

0 backers

RobYoung's graphic artist, Daniel Oguin, custom painting with your name or whatever you want him to draw for you. (And everything listed above)

Estimated delivery: May 2012

Pledge $1,000 or more

0 backers

Private RobYoung performance! (US only) PLUS... digital download & autographed limited edition physical album CD, RobYoung T-shirt, ticket to performance, involvement in next album, special thanks in linear notes

Estimated delivery: Dec 2012

Pledge $2,200 or more

0 backers

Private RobYoung performance in LAS VEGAS the month of July for up to 10 of your friends! Includes drink specials/vouchers at the hottest clubs and hotel on us for 1 night. (Transportation cost for backer plus one guest--from US only) PLUS... digital download & autographed limited edition physical album CD, RobYoung T-shirt, ticket to performance, involvement in next album, special thanks in linear notes "What happens in Vegas stays in Vegas"... Until you hear about it in my next song!

Estimated delivery: Jul 2012
View in Video Mode