I want to make art and give it away to my fans, or to you! I have tons of followers who want my art! Help me paint my butt off!
About me
I am a self-taught graffiti artist of 12 years.   Since my encounter with the law in 2006, I have changed course and become a most generous and caring individual. I love sharing my abilities with others, share my art and being an inspiration to all. Over the years, through a lot of introspection of sorts, I have been discovering more fulfillment in my life, and this just makes me want to share the wealth. I believe anyone can be happy and explore their creative side. Many of us just need the encouragement we never got!
 I am pretty well known. This is not bragging, just relevant info. Lots of writers know me in NYC from seeing my work in the streets, and now worldwide I am known by people who have bought my art, and those who are following my internet postings such as tutorial videos. I don't get off on the fame any more. It was a driving force for me to try to excel when I was younger, but once I realized the only worthy form of validation is from myself, I now use my popularity as a gauge of how much people connect with my self expression, a reason for gratitude of being appreciated , and more reason to share what I've got!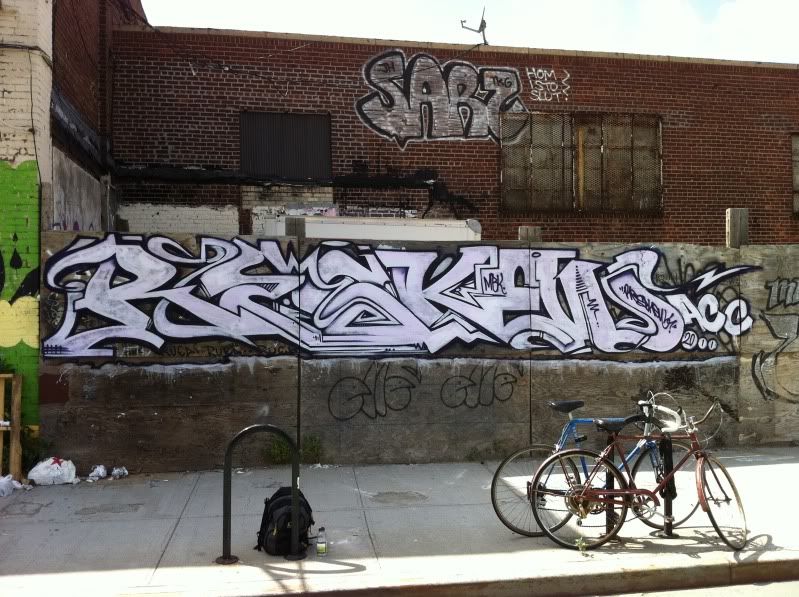 About this project
I'm asking you to help me paint and get the artwork out there into someone's hands who can really appreciate it.  I want to paint paint paint!
What I'm doing
I am giving out free paintings to interested fans of my work. This could be you, or someone I will randomly choose, or choose through an online painting contest.  I am not one to pick "best's" , so I will just use the contest to pick people who show enough interest to put forth some effort to acquire one of my paintings. Depending on how much funding I get will determine how much art I will be able to give away. I know I will get TONS of inquiries!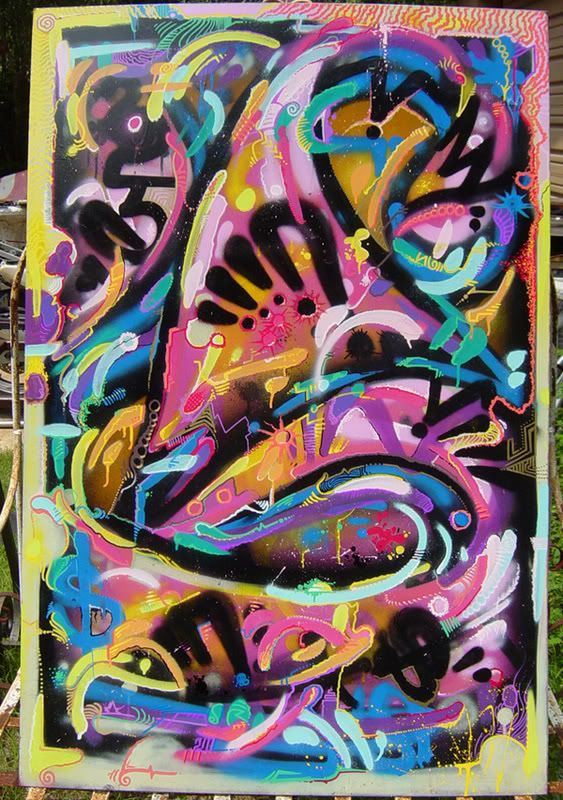 Why this is an Awesome project for ME
I can create freely, uninhibited, because art is paid in full up front and I don't have to worry about risking time and money to put into it .  I am guaranteed to have my art in the hands of a grateful collector, and feel awesome that I am making someone happy and inspired.  When I create knowing there is no expectation and that there will only be excitement to receive my work, I paint with more satisfaction.
Why it's Awesome for them!
Fans will be excited and inspired to own a piece of my art. I connect, reach out, bring  my expertise that they look up to down to a human level, and inspire through my generosity. I win the noble peace prize, impress the ladies, and exponge my felony record.  Ok, that last part is hypothetical….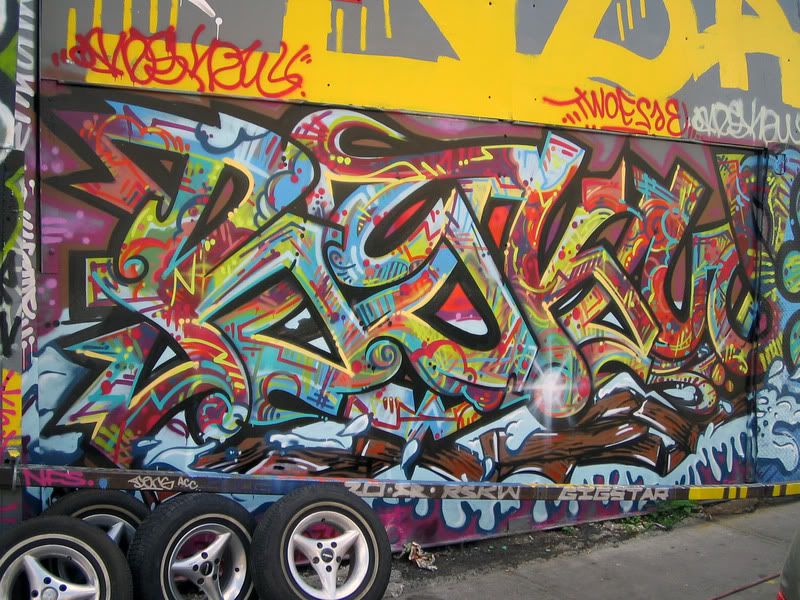 How do I know they want it?
Firstly, I have posted my plan for this project online to get a feel of what amount of interest there is, and so far within one nights sleep, ive gotten about 70 inquiries about getting a free painting by me.
I have been asked to do graffiti, usually by younger artists, and sometimes older, for years now, usually to tag their blackbook, or what is popular now, to tag their canvas on which they have a collage of graffiti art.
Through my tutorial videos which ive been posting and upkeepng on youtube for the past couple of years, ive had many requests and comments about making art for the viewers.
 In graffiti culture, all writers traditionally own a "Blackbook", a black hard cover sketchbook in which they pass around to other graffiti artists to get them to draw in the book. ...
This is a way for us to collect other writers art. I have done many blackbooks, but as I am grown up now and need to focus on other things,  like making money and indulging in other creative arts, I haven't had time to do this, and also, with graffiti being so widespread, I can technically only share my work with locals. With this project, I can send art almost anywhere!!!
An interesting side note... as i was putting this project together...
Yesterday i put together my kickstarter project to get funding to give YOU guys FREE artwork, and submitted it to get approved. My intention is to share my work which i know many of you would like. Also, lately ive been thinking of the idea of whats the point of trying to make money if im not happy doing it. I should focus on being happy ( while i paint) rather than my actions being driven by money ( will this sell? am i wasting my time? how much is this costing me?) . And this project felt perfect cus it would give me a chance to paint artwork thats prepaid, and be able to give it away. Right after my confirmation email for this project, i received an inspirational email that "coincidentally" said this:

"you need not be concerned about money. Be concerned, instead, about joy.
How much joy are you experiencing in this moment? How much joy are you bringing to this moment? The joy you experience will be the joy you bring. If you are waiting for joy to be brought to you, you do not understand what you are doing here. And if you think that joy has anything to do with money, you really do not understand what you are doing here.

There is a person waiting right now, right this very minute, for you to uplift them. Do that...and you will be rich.

Really. I mean, really. I'm not making this up."
I take this as a sign that this project is exactly the thing for me to experience my painting the way i am meant to. :)
FAQ
Have a question? If the info above doesn't help, you can ask the project creator directly.
4
Backers
$125

pledged of $25 goal
Funding period
Mar 5, 2012 - Apr 4, 2012 (30 days)
Pledge $1 or more

0 backers

This gets you a little load of gratitude ,from me and for yourself. any amount you choose $1 -$24 goes into the pool to go towards another painting and supplies.

Estimated delivery: Apr 2012

Pledge $25 or more

3 backers

For this amount you will get a hand painted graffiti painting by me. This piece will be about 6x12 inches. USA ONLY

Estimated delivery: May 2012

Pledge $26 or more

0 backers

This buys a small graffiti piece painted by me to be shipped to any of my followers in the USA who desire one. These are mostly young artists who have been inspired by me through my art and tutorials and expressed interest in owning my art. This is another way for me to create art and also get it in the hands of someone who wants it and has the space to display it. Also, its another great way for me to support these upcoming artists by owning a piece of their inspiration, and feeling that there is support and kindness out there in the art community.

Estimated delivery: Jun 2012

Pledge $30 or more

0 backers

For this amount you will get a hand painted graffiti painting by me. This piece will be about 6x12 inches. This price is for EUROPE ( shipping cost higher)

Estimated delivery: May 2012

Pledge $31 or more

0 backers

This buys a small graffiti piece by me to ship to any of my followers in Europe who desire one. These are mostly young artists who have been inspired by me through my art and tutorials and expressed interest in owning my art. This is another way for me to create art and also get it in the hands of someone who wants it and has the space to display it. Also, its another great way for me to support these upcoming artists by owning a piece of their inspiration, and feeling that there is support and kindness out there in the art community.

Estimated delivery: Jun 2012

Pledge $45 or more

0 backers

A 7x14 inch canvas with hand painted Milestyle Calligraffiti for you, a friend, or a family member. Add $4 for European shipment.

Estimated delivery: Jun 2012

Pledge $50 or more

0 backers

This donation is for me to paint an awesome graffiti piece that i can sell on ebay for a starting bid price affordable to just about anyone (.01 or .99 cents) and offer free shipping. I want to be able to paint and get the art out to anyone who wants it. This donation makes sure i have materials to use, money for the ad, shipping and some left over to make it worth my time.

Estimated delivery: Jul 2012

Pledge $50 or more

1 backer

This donation option gives you one original painting and pays for another original painting for me to give away, most likely to a younger fan who looks up to me and thought they could only dream of owning a piece of my art!

Estimated delivery: Jun 2012
View in Video Mode