Sure, you can read a travel guide on Europe.. but why not see it in handcrafted images, collage art, and bits of story along the way?
links to us // MEAGAN OBRIEN + CATHERINE AIELLO
Our Adventure Begins...
Since we've known each other we've gone on road trips, day trips, week trips, slept in cars, in hostels, on friends futons and floors, eaten food out of a box, our hands, in unknown cafes, in unknown cities... and we've drawn everything. road signs, sex shop signs, restaurant signs, people, architecture, memorials, lectures, bits of garbage, friends cooking dinner, children playing, and lots of moments of people sitting around having good conversations.
Our goal is to have all these things in Europe in more. The 150+ artist sketchbook will be filled with drawings of monuments, memorials, and icons... but also filled with portraits of strangers we meet, brief glimpses at their stories, the generous people we stay with, the cafes we eat in, the food we buy, how to travel on a budget, what hostels to stay in and the things that happen to us there, and more.
This will be a printed 10"x10" travel sketch journal by Lulu.com. A one-of-a-kind masterpiece. It will be a book of treasure, a great gift for someone you know backpacking across Europe, and a good read for guests sitting around your coffee table.
below: Lesvia from Catherine's Panama Sketchbook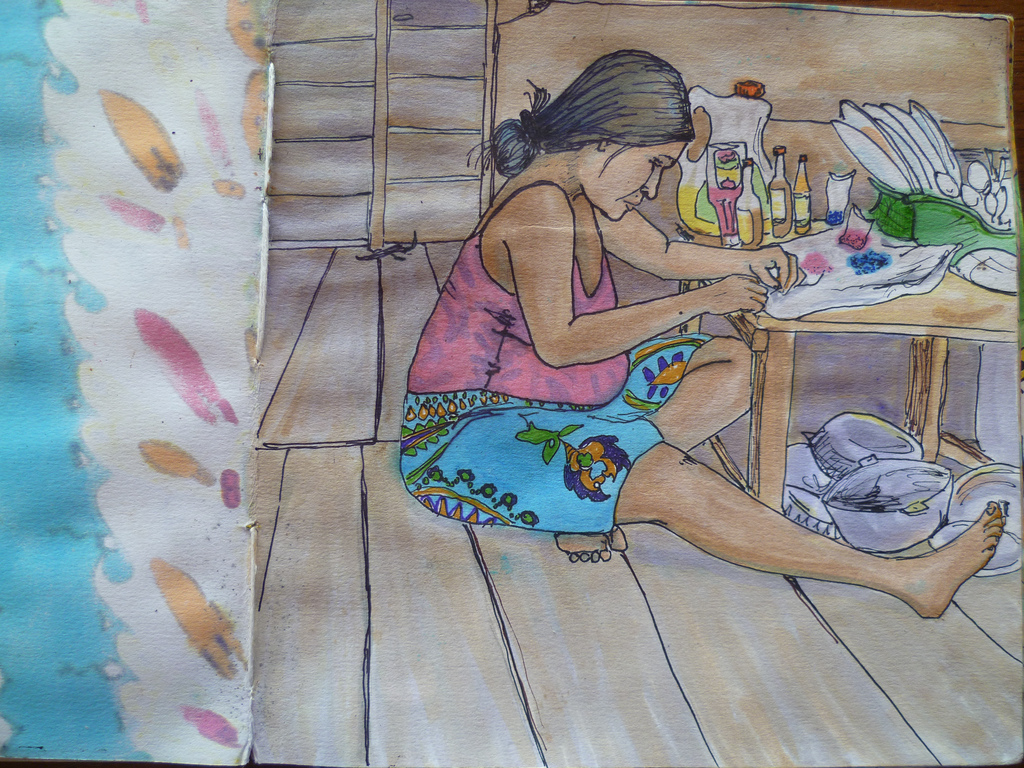 Where to go?

We'll be traveling through Europe for 30 days in November. We arrive in London, travel to the Netherlands, move down to Paris, train it to Switzerland to stay with family, and then explore Italy, Southern France, and Spain from there. Our route is sure to change, we assume we'll meet other travelers raving about small towns we must see, and we hope to bring those treasures back with us.
below: Louvre from Meagan's Paris 2004 sketchbook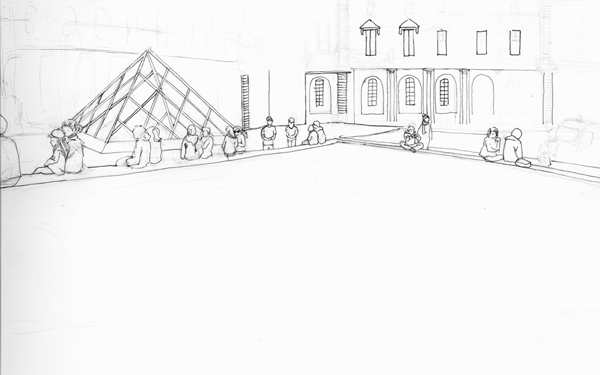 So where does this money go?

The money that doesn't go towards rewards (buying the books, paper, printing costs, etc.) will be used on the trip! Hopefully it will buy us entry into museums, strawberries to go with our baguette & goat cheese lunch, or simply apply to our travel expenses.
About Sketchbooks

Catherine & Meagan have been friends for years, collaborating on sketchbooks and other art projects sometimes, while other times just being inspired from each others art. They love the sketchbooks of Sabrina Ward Harrison who creates art that is truly delicate and beautiful. They have also have also always admire the work of Dan Eldon, and think both these artists spirit and adventure also exists somewhere within them.
below: Works from Catherine's Panama Sketchbook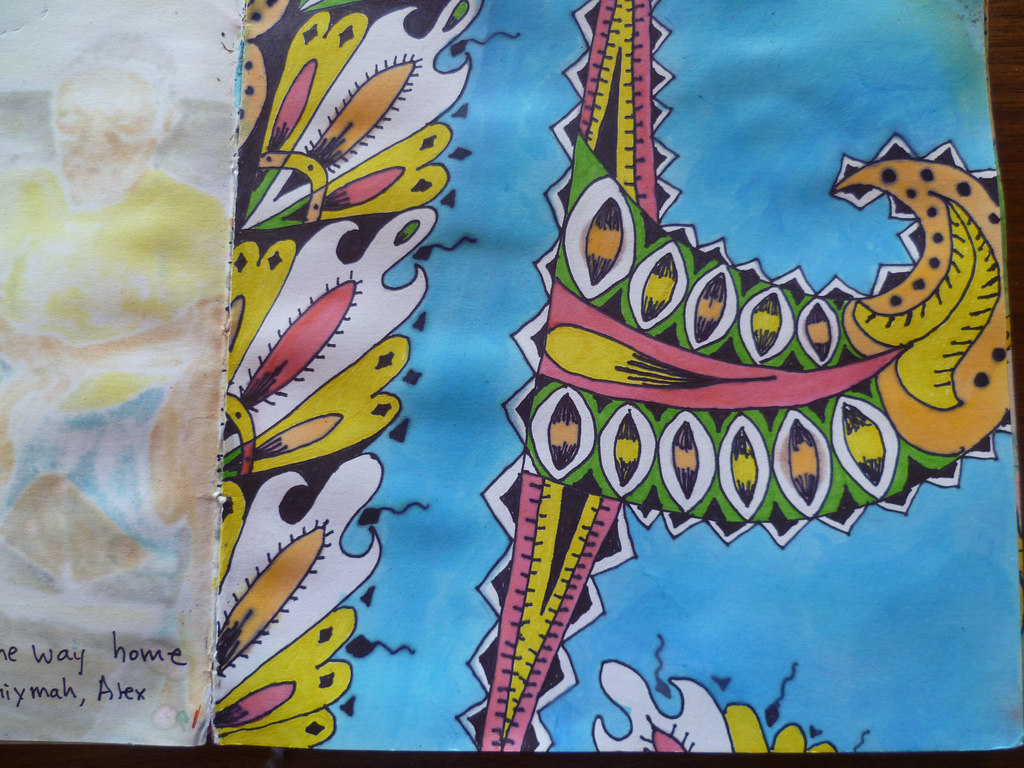 below: Work from Meagan's Adventure is Out There: NYC Sketchbook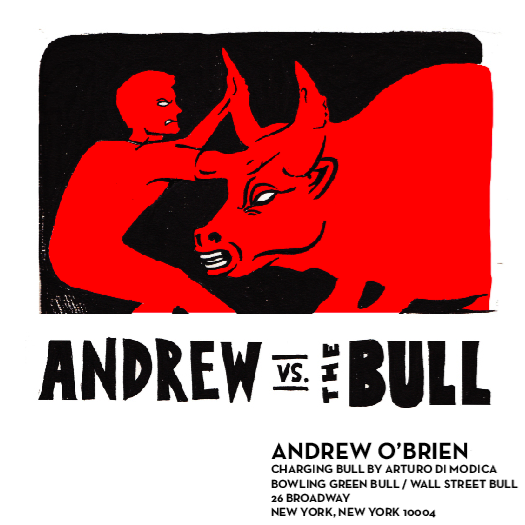 FAQ
Yes! You can. When you select any of the rewards it brings you to a page with options. You can select a dollar amount and then choose the first option which is "No Reward" and easily donate to us that way!

All donations are very appreciated - thank you!!
40
Backers
$1,995

pledged of $1,200 goal
Funding period
Oct 6, 2011 - Oct 31, 2011
Pledge $5 or more

4 backers

You will receive a postcard from England, France, Belgium, the Netherlands, Switzerland, or Italy during the month of November with a collaborative hand drawing by Catherine and Meagan. We also promise pretty stamps (I'm giddy just thinking about it)

Estimated delivery: Nov 2011

Pledge $15 or more

1 backer

The Little Sketchbook Kit! We'll provide you with instructions and the materials to make your own 3"x3" ten page sketchbook (this includes needle, thread, and paper). A wicked cool Valentine's Gift, Thank You Gift, or gift it to yourself!

Estimated delivery: Feb 2012

Pledge $25 or more

4 backers

You will be shipped a classic cartoon portrait of you doing something in Europe (appox. 10"x10"). Imagine you holding up the leaning tower of Pisa, dressed as Napoleon Bonaparte, or adjusting the time on Big Ben. This reward requires you send a photograph of yourself or someone you'd like a portrait of.

Estimated delivery: Jan 2012

Pledge $25 or more

9 backers

A beautiful panoramic watercolor print (appox. 20"x10") of a famous space in Europe. This could be the courtyard at the Louvre, Trafalgur Square in London, or the city skyline of Florence. Upon completion you will be asked to choose from the options.

Estimated delivery: Jan 2012

Pledge $40 or more

6 backers

You will receive Adventure is Out There: The European Sketchbook, printed through Lulu.com. This little travel guide will be a 150+ page beauty. It will include all portraits, postcards and panoramas that are mentioned above as well as travel guide tips - with tons of photos and hand drawn sketches!

Estimated delivery: Feb 2012

Pledge $50 or more

5 backers

You will receive Adventure is Out There: Europe! AND have your choice between a classic cartoon portrait or panoramic print. Portraits, prints & postcards will also be printed in the book with tons of photos, hand drawn sketches, and travel advice!

Estimated delivery: Feb 2012

Pledge $100 or more

5 backers

Rewards package! A postcard, the Little Sketchbook Kit, cartoon portrait OR panoramic print, and a copy of Adventure is Out There: Europe! signed by Catherine and Meagan.

Estimated delivery: Feb 2012

Pledge $125 or more

4 backers

One large panoramic watercolor print (appox 40"x25". size subject to change) matted and signed by the artist. This price includes shipping. AND a copy of Adventure is Out There: Europe! signed by Catherine and Meagan.

Estimated delivery: Feb 2012
View in Video Mode