He grew up in America's most-hateful family and spent his life running from his past. Now he's ready to face it head on.
He grew up in America's most-hateful family and spent his life running from his past.  Now he's ready to face it head on.
We're working to raise a minimum of $50k to finish and market this film.  We are hoping to not only reach this goal, but to exceed it, in order to hit the film festival circuit, and create all of the deliverables needed for distribution.  A huge thanks in advance to everyone who is willing to stand with Nate against hate!
'Nate vs Hate' is a documentary about the life of Nate Phelps, the son of Pastor Fred Phelps of the Westboro Baptist Church.  Nate escaped the church and family on his 18th birthday, and spent the next few decades adjusting to life and his place in it.  This film follows Nate as he travels back home to Topeka for the first time in 30 years.  On his arrival he gives an emotional speech to hundreds in Topeka, many from the LGBT community.  Later in the film Nate even has an opportunity to confront some of his siblings who are still a part of the church and openly speak out against him.  
This is not just another documentary about the antics of the Westboro Baptist Church: we're not here to give them free publicity for their message of hate, which they obviously crave.  Those documentaries have been made. 
This is Nate's story, about an abusive childhood, his escape, his struggle to come to terms with his loss of family, and how he's turned all of this experience into positve action.  All of this has given Nate has an extremely unique perspective on critical thinking, religion, and the LGBT community.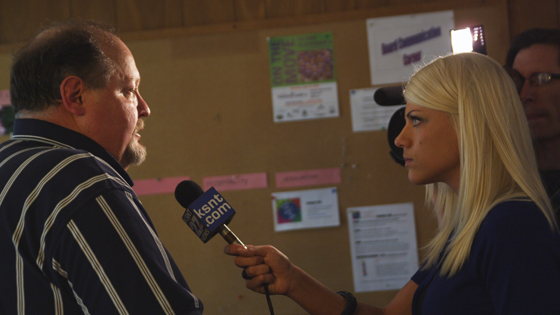 Through this process we've really gotten to know Nate, and feel his story will inspire and change those who watch the documentary.  
Post-Production
We're working to raise funds to complete post-production on the film.  We still need to edit, mix sound, compose music, and so on.  
Check out the pledge section on this page to see the rewards we're offering for your contributions, including DVDs, posters, special thanks in the film, premiere tickets and more.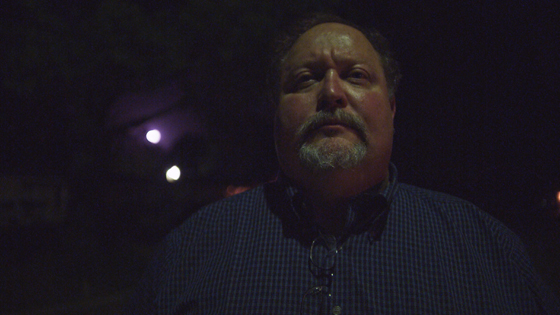 Thank You!
Thank you to everyone who has helped this far, and welcome aboard to all of you who will be instrumental to getting this film made.  We really couldn't do it without you. 
Once we meet our goal we can resume post production and would expect to have the film in the can around February of 2012.
Visit the website at NATEvsHATE.com
FAQ
Have a question? If the info above doesn't help, you can ask the project creator directly.
47
Backers
$2,303

pledged of $50,000 goal
Funding Unsuccessful This project reached the deadline without achieving its funding goal on November 28, 2011.
Funding period
Oct 21, 2011 - Nov 28, 2011
First created

·

0 backed

Has not connected Facebook

Website: natevshate.com
Pledge $1 or more

5 backers

Estimated delivery: Jan 2012

Pledge $10 or more

7 backers

Your name will be posted on our website/facebook pages as a supporter of the project.

Estimated delivery: Feb 2012

Pledge $25 or more

20 backers

Digital download of the film plus everything above.

Estimated delivery: Feb 2012

Pledge $50 or more

2 backers

A limited run promotional poster of the film plus everything listed above

Estimated delivery: Feb 2012

Pledge $100 or more

4 backers

Your name listed in the special thanks of the end crawl of the film plus everything listed above.

Estimated delivery: Feb 2012

Pledge $250 or more

4 backers

A DVD of the film signed by Nate Phelps with a personalized message, plus everything listed above.

Estimated delivery: Feb 2012

Pledge $500 or more

0 backers

A custom anti-hate picket sign, designed by Nate, plus a limited edition anti-hate T-shirt, plus everything listed above.

Estimated delivery: Feb 2012

Pledge $1,000 or more

0 backers

2 tickets to premiere in Los Angeles (tranportation & lodging not included), plus everything listed above.

Estimated delivery: Feb 2012

Pledge $2,500 or more

0 backers Limited (12 of 12 left)

Dinner on us with Cast & Crew (tranportation & lodging not included), plus a music cue in film named after you (listed in the end credits), and everything listed above

Estimated delivery: Feb 2012

Pledge $5,000 or more

0 backers Limited (5 of 5 left)

An Associate Producer credit in first position of the end titles plus everything listed above.

Estimated delivery: Feb 2012

Pledge $7,500 or more

0 backers Limited (4 of 4 left)

A Co-Producer credit in the main titles of the film plus everything listed above.

Estimated delivery: Feb 2012

Pledge $10,000 or more

0 backers Limited (3 of 3 left)

An Executive Producer credit in the main titles of the film, and we will send Nate out to your city (US & Can only) where he will give a talk to a local LBGT youth group sponsored in your name.

Estimated delivery: Feb 2012
View in Video Mode