Rebel Garage Clothing Co. is a project to bring back vintage hot rod, motorcycle and rock n roll inspired designs.
Cars, motorcycles and music from the 50's and 60's have always been in my heart so I have always loved the t shirt designs from those days. Unfortunately now a days companies are printing these vintage style T's on cheap foreign made apparel and the graphics are usually simple 1 color designs.
The name Rebel Garage came to me on a sleepless night. I probably went through hundreds of names that either didn't fit what I was going for or I came to find out certain names were already used. I wanted something original so I started thinking about the people who are usually into motorcycles, cars and music from the 50's and 60's. Back then they were usually automatically labeled as Rebel's who spent most of their time in a garage...bingo bango!  
I decided I would use my mediocre skills with photoshop and illustrator and come up with my own designs. So far I have finalized 12 original vintage style designs and had digital T Shirt mock ups produced.
Even though not pictured, all designs will be available on women's T's.
DESIGN A
DESIGN B
DESIGN C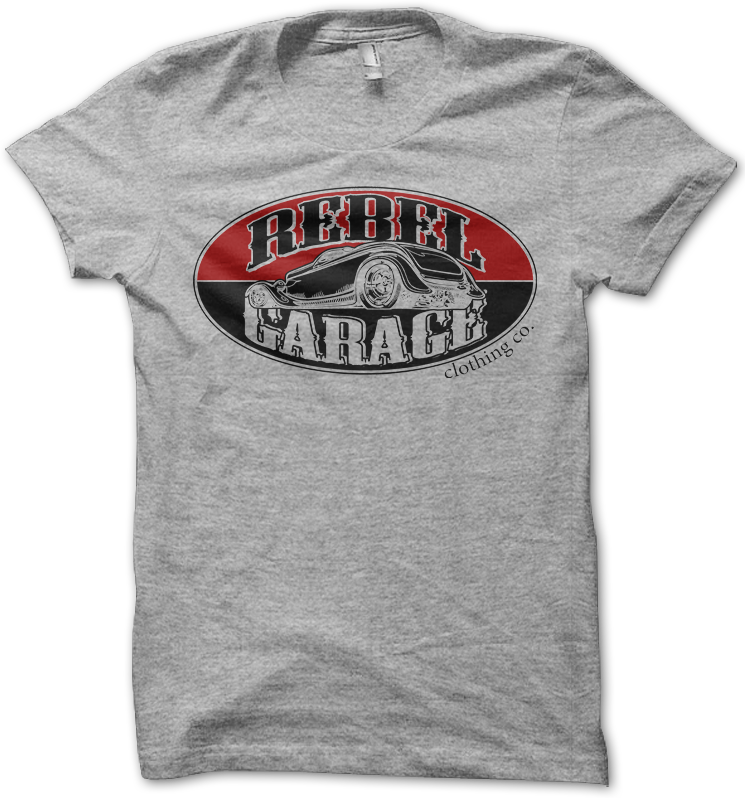 DESIGN D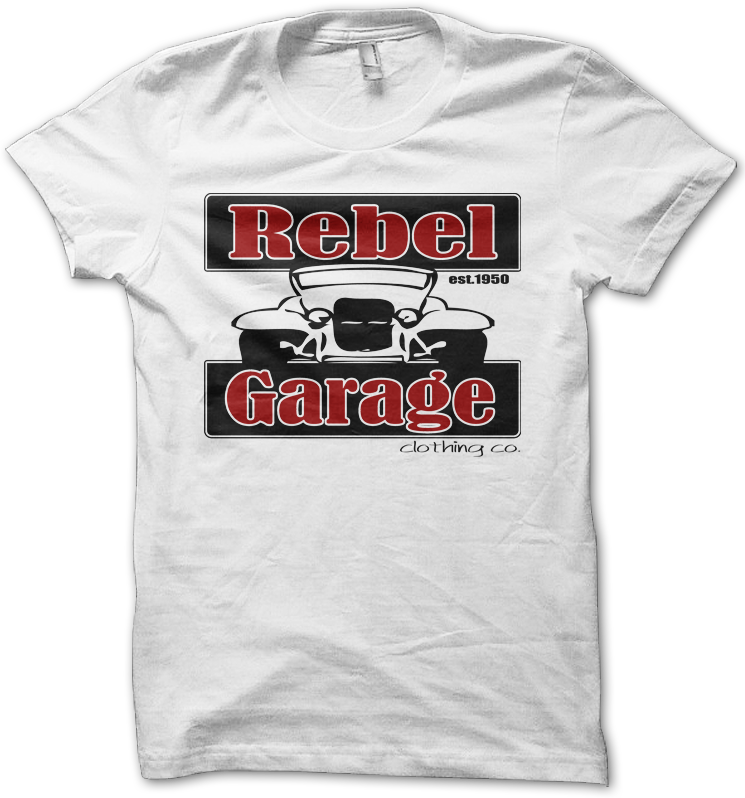 DESIGN E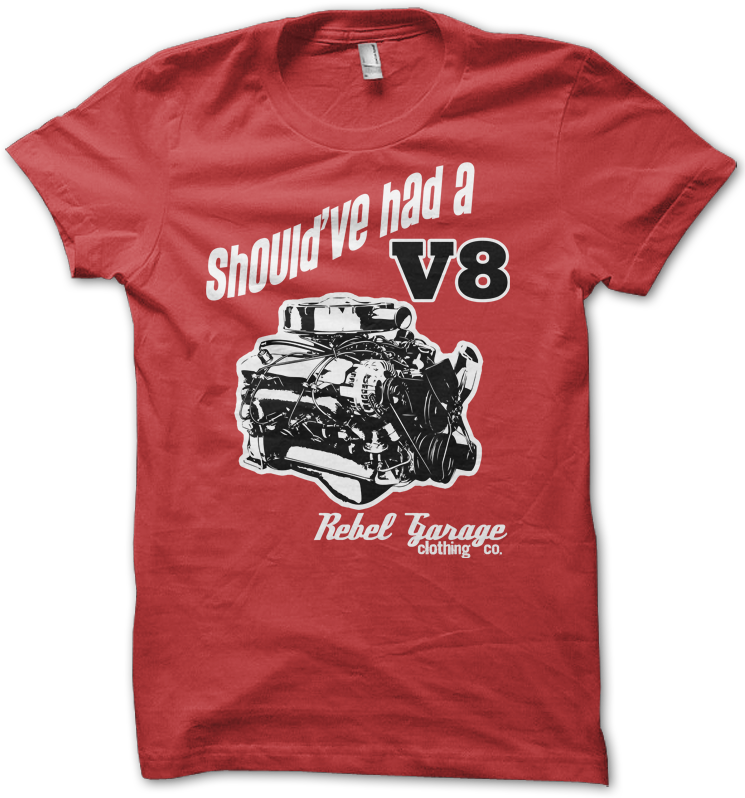 DESIGN F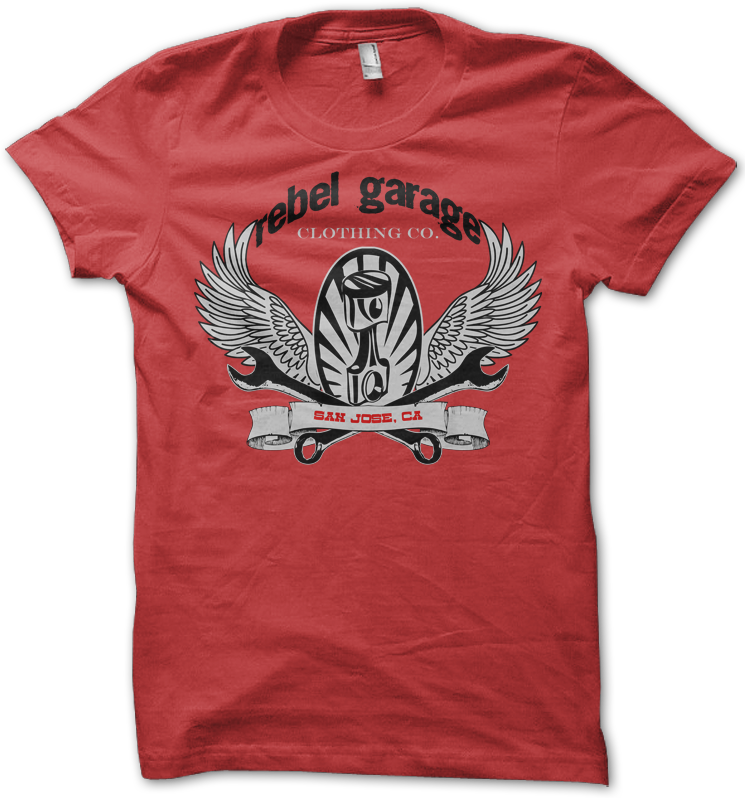 DESIGN G
DESIGN H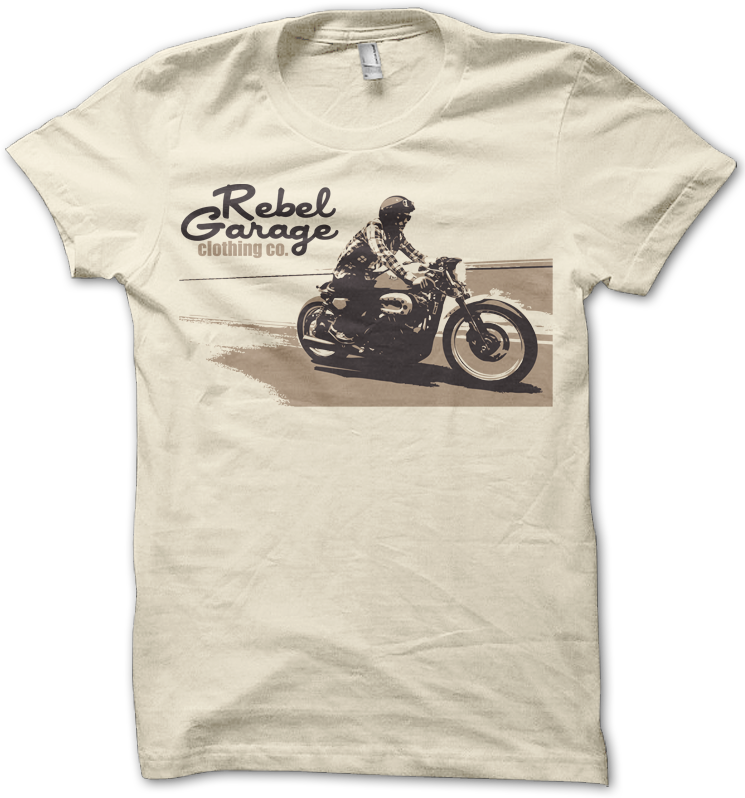 DESIGN I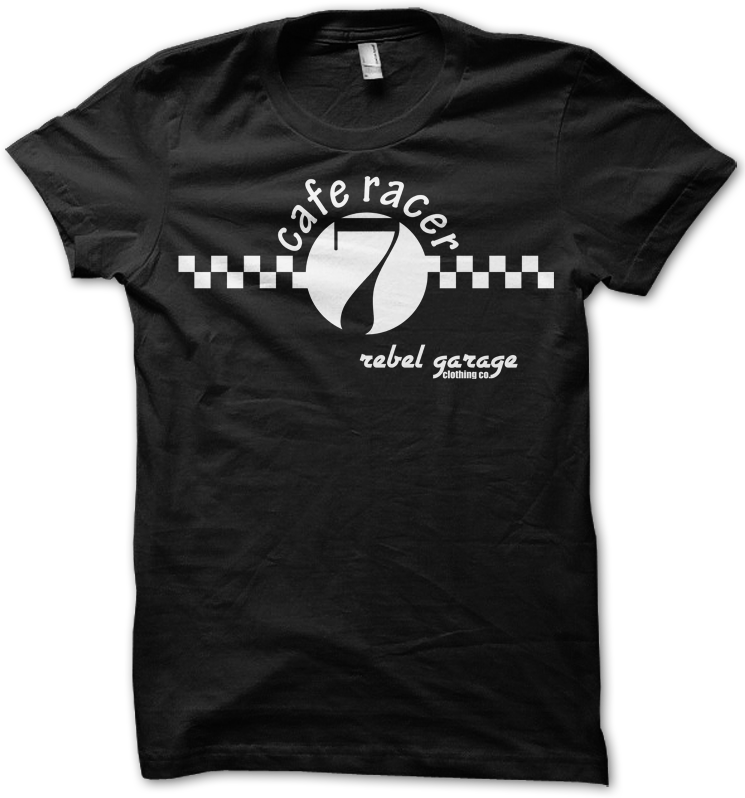 DESIGN J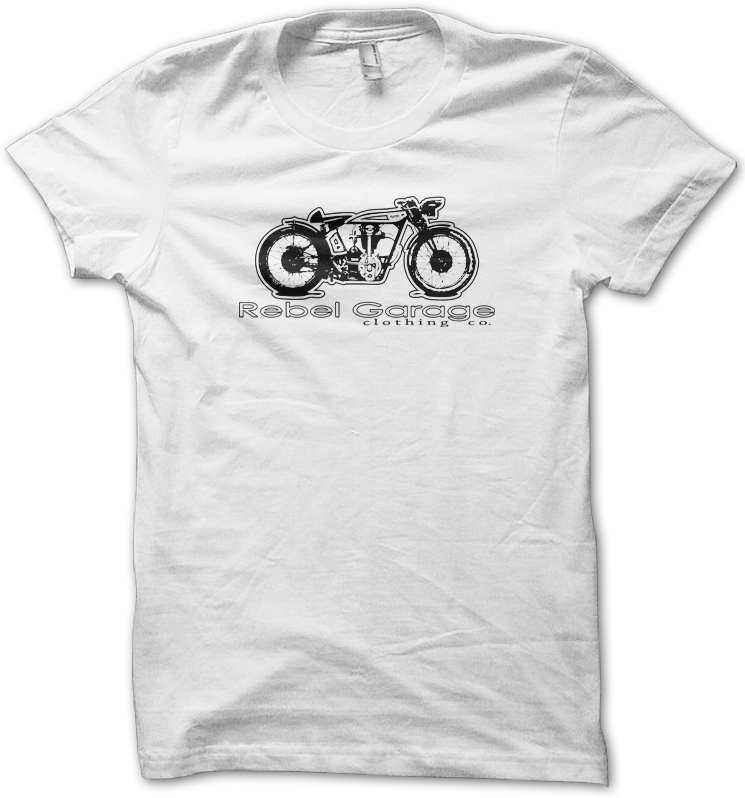 DESIGN K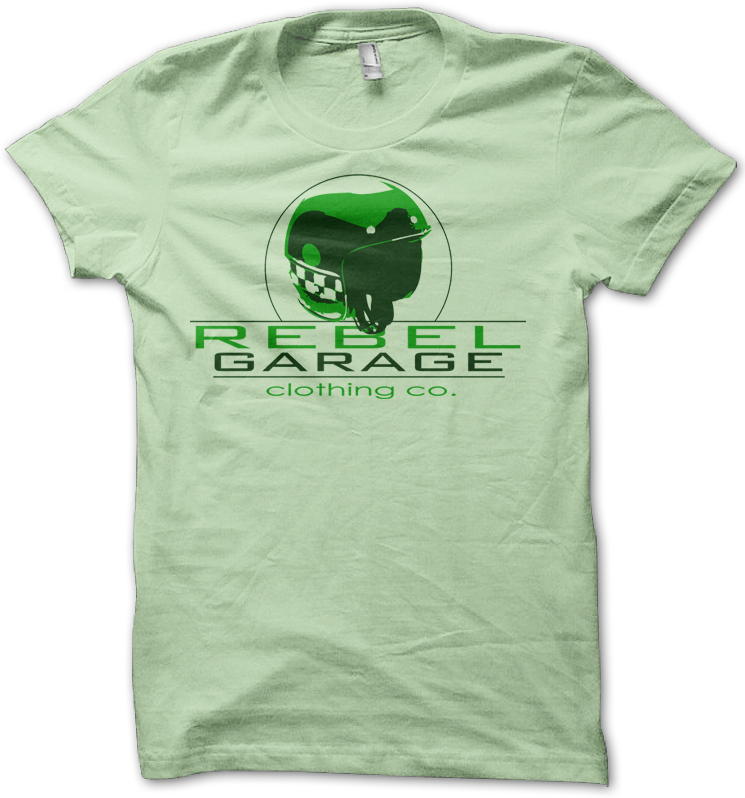 DESIGN L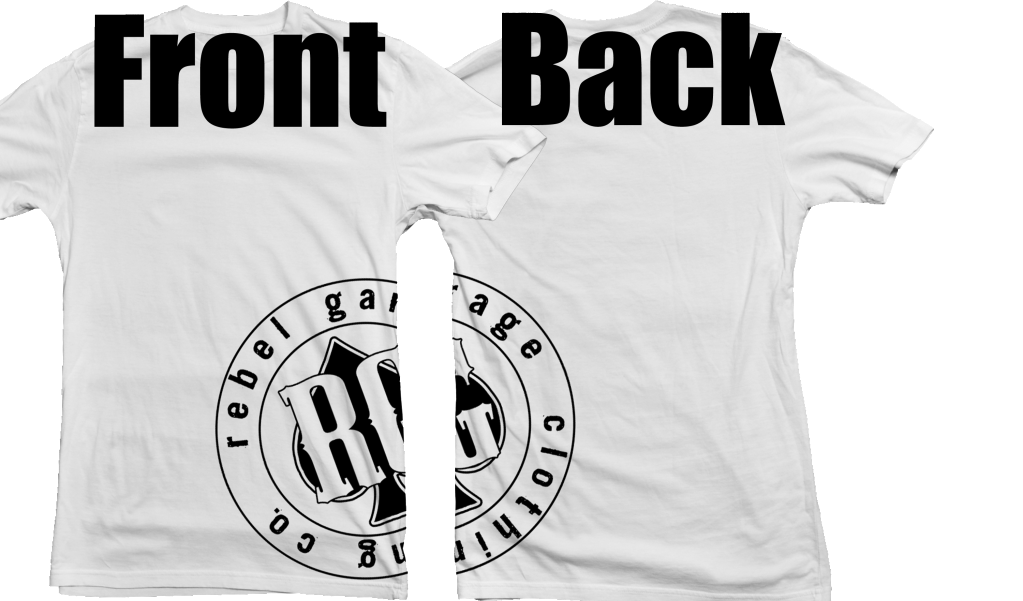 The funds from this project will go directly to the cost of producing these designs on quality american made apparel.
The project itself is to bring back these vintage type of designs on quality AMERICAN MADE, 100% cotton, super soft T's. Women's T's, stickers, aprons and sweatshirts that are not pictured will be immediately available to our loyal backers who give us a kickstart and get this brand rockin and rollin!
All backers of this project will be contacted at the end with a thank you email no matter what. If it's successfull you'll be contacted to thank you and so you can collect your reward.
Thank you for taking time to check out my project!!!
J.Urquiza
FAQ
Have a question? If the info above doesn't help, you can ask the project creator directly.
2
Backers
$50.00

pledged of $7,700 goal
Funding Unsuccessful This project reached the deadline without achieving its funding goal on June 19, 2012.
Funding period
May 29, 2012 - Jun 19, 2012 (21 days)
Pledge $7 or more

0 backers

You will receive a 6 inch die cut vinyl sticker of design A.

Estimated delivery: Jul 2012

Pledge $25 or more

2 backers

Your choice of any T Shirt in our product line

Estimated delivery: Jul 2012

Pledge $50 or more

0 backers

Your choice of any 2 T Shirts in our product line and a die cut vinyl sticker of design A.

Estimated delivery: Jul 2012

Pledge $85 or more

0 backers

Any 3 T Shirts in our product line, an apron printed with design B and die cut vinyl sticker of design A.

Estimated delivery: Jul 2012

Pledge $135 or more

0 backers

Your choice of any 4 T shirts in our line and a 5th design of your choice printed on a hooded sweatshirt.

Estimated delivery: Jul 2012

Pledge $350 or more

0 backers

You will receive 1 of each T Shirt in our line, 10 die cut vinyl stickers of design A, an apron of design B, your choice of any 5 designs printed on hooded sweatshirts. $425 value!

Estimated delivery: Jul 2012