A 10,000 Mile, 100 Day Photographic Tour and Road Guide of America's Lost Highways. This Is Not Your Usual Travel Guide!
ABOUT THIS PROJECT
(Project Image:Twentynine Palms-Morongo Valley, CA - 34°19'55.68"N 116°29'13.20"W
This is a living project, I welcome your comments and suggestions.  This project is for you.
Project Quick Stats:
Miles: 10,000
States: 48
Days on the Road: 100 (beginning April 2012)
Goals: Preserving and Photographing America's Back Roads, Picking Up Trash, Sharing Great Roadside Stops, Recording GPS Coordinates Of Scenic Locations for You to Experience, Then, Creating A Lovely Coffee Table Book/Travel Guide For You to Enjoy!  
Because We'll be Hitting All Continental 48 States, There Is A Good Chance That Some Of These Scenic Roads Are Near You!
Yosemite Nat'l Park, CA
Occasionally, I pile into a car with a friend and my camera and head out into the world!  We rarely have a destination, our only plan is to discover some forgotten road and see where it takes us. It's on these trips that I've managed to see some of the most beautiful, strange, and amazing sites; and many times I've been lucky enough to capture these images and preserve the moment forever.
It was on one of these recent, aimless drives that a thought occurred to me... I've seen and photographed so much of Southern California's back roads and lost highways, but there's still so much out there, and people show know about these hidden gems.  Just up that next road are new sights and surprises... A small town of 35 people, and 7,000 cows?  The simplicity of desert sand dunes?  Oh look, a joshua tree!
On this project, I want to share a new view of America... I want to share the experience of America with out a map, to share all of those "Stop the car!"  moments, while preserving the history tied to these forgotten roads.  Our plan is simple, start in Southern California and head east(ish) via the southern portion of the country, photographing as many back-roads and lost highways as possible.  Each day will be a new, uncharted adventure that you can follow via the Backer-Only Blog.  Once we make it to the south east coast, we'll start heading north and then westward via the northern portion of the country.  Our goal is to travel roughly 10,000 miles, and photograph as many lost highways of the continental 48 states as possible.  Then put it all together into a lovely coffee table book/travel guide.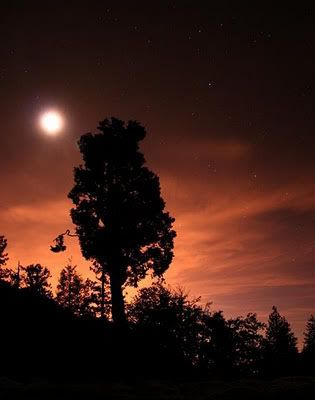 Forest Falls, CA - 34° 4' 52.84" N  116° 53' 36.90" W 
Donations received will be put toward the cost of producing the project.  I really thought a lot about how much would really be needed for this project, and have been getting some help from experienced road-trippers.  10,000 miles is quite a distance!  Gas alone will likely be $3,000 or so (depends on how many times we get lost, lol) There would also be a need for maintenance along the way (oil changes, flat tires, hopefully not tow trucks, lol).  We do have a few friends and family members in other states that will offer couches and ease the cost of lodging.  
Got questions about backing this project?  Bookmark this page then visit Kickstarter's Backer FAQ
This project cannot happen without your help, please consider helping me preserve a little of America's forgotten roads by making a pledge.  Of course, every backer gets a gift for their support, so don't forget to check those out on the right :)  You will only be charged if we reach our goal, and every $1 pledged will sponsor 1 mile in the journey to photograph America's back roads.  
Santa Barbara, CA
Want another way to help? Share this project with your friends!  Just copy and paste the link toward the top of the project description into facebook, twitter, or G+ and show your support.  I need all the help I can get in raising awareness for this project, and every little bit helps!  Thanks for your support!
Also, if you'd like to get to know a little about me, check out the panel in the lower right corner.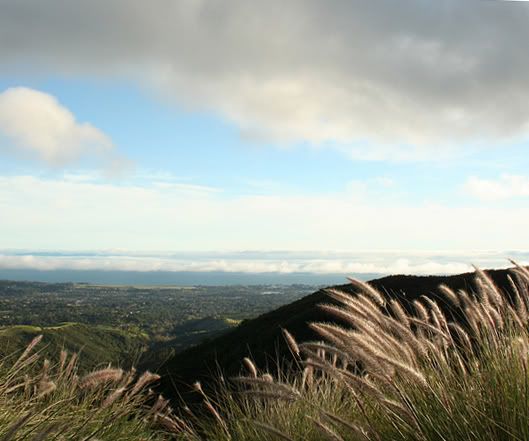 Santa Barbara, CA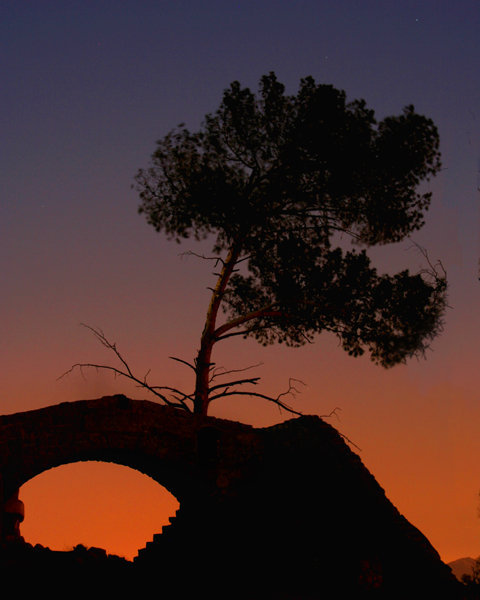 Riverside, CA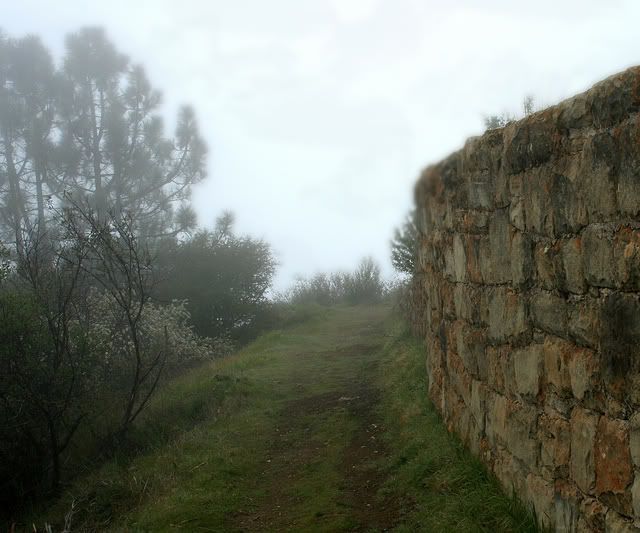 Santa Barbara, CA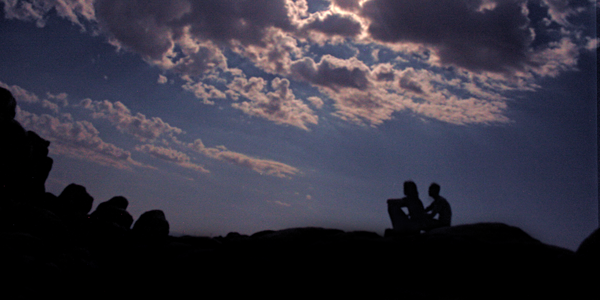 Twentynine Palms-Morongo Valley, CA

Thank you so much for taking the time to visit my project!



FAQ
Yes, I do!  Feel free to edit is as you see fit :)

###

Time was that an artist who wanted to build a giant sculpture, put on a play, produce a movie, or travel into space to write a book had to find investors the hard way—through personal contacts.  Unless the artist was fortunate enough to know wealthy people, or could wrangle an introduction to a patron of the arts, his dream usually just stayed a dream.


Today's Internet generation isn't willing to watch its dreams die without a fight.  With the help of Internet websites, they are finding funding for their dreams, whether they are serious or nutty.  The largest such site is Kickstarter.  Founded in 2008, Kickstarter utilizes the concept of 'crowdfunding'.  

Liz Caldwell has just relaunched her first Kickstarter project.  Her first attempt fell short of its goal, but she is not willing to give up yet.  "What A Trip... Getting Lost on America's Back Roads!" will eventually lead to an art book and travel guide, revealing to the world 10,000 miles of America's forgotten paths and scenic back roads. This time, more experienced, she is confident of reaching her goal despite a tight timeline—just 30 days.  

Liz is a professional photographer based out of Riverside, CA, whose work has built a large social media following.  Her dream is to photograph the parts of the country everyone has forgotten and that will soon disappear in the name of progress. Of course, with costs rising everywhere, a journey like this is expensive, so Liz is turning to her fans for help.

Liz needs to raise $10,000, in just 30 days, to complete her journey. Every dollar donated will fund a mile of this epic trip.  Liz is promising donors gifts based on how much they contribute, with gifts ranging from postcards to signed hardcover editions of the book, prints, and more.

Liz knows there is a lot of work involved in getting her project funded.  Though the project has just launched, Liz has been posting fliers, making phone calls, and turning to the Internet for support from her fans and corporations for months.  For Liz, this project combines a dream come true with a passion for preserving in photos a world we're rapidly losing.

"I became inspired to do this project almost 2 years ago after discovering one of my favorite scenic locations had become the victim of new construction;" Liz says, "I was thankful I had been able to capture some of the location's epic beauty before it was ripped out, but knowing that no one else would be able to enjoy the experience in person again was really heart breaking.  Every day places like this are being torn out to make way for new construction.  These places not only need to be documented, but the locations shared for everyone to experience in person."

Her fans can check out samples of her extraordinary photos on her Kickstarter page.http://www.kickstarter.com/projects/lizcaldwellphoto/what-a-trip-getting-lost-on-americas-back-roads-0
or via the quick link,http://kck.st/xuFMVL



###

Kickstarter uses an all-or-nothing funding approach, which means if the funding goal is not met, your card is never charged. Paypal is designed for instant payment, so there's really no way for them to hold the payment or cancel it based on the success of funding.

You can email me either through the Kickstarter site, or via email: Liz@LizCaldwellPhoto.com

Absolutely :)  The biggest thing you can do to help is to share this project with your friends and family on facebook, twitter, G+ or your other favorite sites. Any and all help is appreciated!

I'm glad you asked!  Here are a few of my favorites :)

Why are elephants big, grey and wrinkly?

Cause if they were small yellow and fuzzy they'd be tennis balls.  

What the difference between an elephant and a plum? 

The color.  

What did Tarzan say when he saw the elephants stampeding?

OH MY GOD! The elephants are stampeding!! 

What did Jane say when she saw the elephants stampeding?

OH MY GOD! The plums are stampeding! (What? Jane was color blind...) 

How many elephants can fit in a VW?

4 

How do you know when there has been an elephant in your refrigerator?

Feet prints in the butter. 

 How do you know when there have been 2 elephants in your refrigerator?

2 sets of feet prints in the butter.  

How do you know when there have been 3 elephants in your refrigerator? 

3 sets of feet prints in the butter. 

How do you know when there had been 4 elephants (yes, 4 elephants) in your refrigerator? 

There's a VW parked in the drive way.   

Why did the elephant paint his toenails red? 

To hide in a cherry tree. 

Have you ever seen an elephant in a cherry tree? 

It works. 
10
Backers
$185

pledged of $10,000 goal
Funding Unsuccessful This project reached the deadline without achieving its funding goal on March 11, 2012.
Funding period
Feb 10, 2012 - Mar 11, 2012 (30 days)
Pledge $1 or more

1 backer

Thank You! Your dollar will support 1 mile of my journey in photographing America's back roads. You'll Get Access to the Backer-Only Blog - Be in the know of where we are, see images before the public, and experience America through our eyes. It's the next best thing to a spot in the back seat! All backers will also have their name listed in the Thank You section of the book.

Estimated delivery: Aug 2012

Pledge $10 or more

1 backer

Post Card, Baby! That's right, you'll get a post card from the road, complete with a personalized Thank You from the artist. Plus, you'll get access to the Backer-Only Blog - Be in the know of where we are, see images before the public, and experience America through our eyes. It's the next best thing to a spot in the back seat! All backers will also have their name listed in the Thank You section of the book.

Estimated delivery: Aug 2012

Pledge $15 or more

2 backers Limited (1 of 3 left)

This one is available to only the first 3 backers of $15 or more, so you'll want to jump on this deal quickly! Get the $25 reward for only $15 :) Get the eBook, a signed, dated and numbered 5x7 print of your choice from this project, a post card from the road, and access to the Backer-Only Blog! Backer-Only Blog - Be in the know of where we are, see images before the public, and experience America through our eyes. It's the next best thing to a spot in the back seat! All backers will also have their name listed in the Thank You section of the book.

Estimated delivery: Aug 2012

Pledge $25 or more

3 backers

Thank you! Get the eBook! Same as the printed version, but in a handy PDF format :) Plus, get a signed, dated, and numbered 5x7 print of your choice from this project; a post card from the road; and access to the Backer-Only Blog! Backer-Only Blog - Be in the know of where we are, see images before the public, and experience America through our eyes. It's the next best thing to a spot in the back seat! All backers will also have their name listed in the Thank You section of the book.

Estimated delivery: Aug 2012

Pledge $50 or more

1 backer

Thank you! Get the eBook! Plus, you'll get 2 signed, dated and numbered 8x10 prints of your choice from this project, a post card from the road, and access to the Backer-Only Blog! Backer-Only Blog - Be in the know of where we are, see images before the public, and experience America through our eyes. It's the next best thing to a spot in the back seat! All backers will also have their name listed in the Thank You section of the book.

Estimated delivery: Aug 2012

Pledge $100 or more

0 backers

Thank you! Get the Softcover Printed Book, AND the eBook! You'll be able to download the completed eBook, just like the printed version. Plus, get a personalized Thank You letter from the artist! Donations of all sizes are greatly appreciated and helps us reach our goal, but your generosity deserves a special "Thank You!" But that's not all... Get 2 signed, dated and numbered 8x10 of your choice; a post card from the road, and access to the Backer-Only Blog! (Did you know? You can get an extra softcover copy of the book with an additional $50 pledge! Yay!)

Estimated delivery: Sep 2012

Pledge $500 or more

0 backers Limited (1 of 1 left)

This one is available to only the first $500 Backer! You'll get everything listed in the $500 pledge reward, PLUS a very cool CAMERA BAG! A perfect size working bag for photographers on the go who use a compact laptop. The Urban Disguise 35 V2.0 holds up to a 13.3" laptop with a standard size DSLR or a 10" netbook with a pro size DSLR. A 70-200 f2.8 lens can remain attached to any size DSLR, inside the bag. It also features a large opening for easy access to equipment and can be attached to the extended handle of a rolling bag. Thanks to http://www.ThinkTankPhoto.com/ for this donation :)

Estimated delivery: Sep 2012

Pledge $500 or more

0 backers

Super-Backer! Thank you! You'll get a SIGNED HARDCOVER BOOK with all the images from this project. Only our most generous backers will receive these beautiful, limited edition, hardcover books. In edition, your name will be listed in the Special Thank You section of the book! But that's not all...get a signed, dated and numbered 20x24 Canvas Print, as well as a signed 8x10. You'll also get a personalized Thank You letter from the artist, a post card from the road, and access to the Backer-Only Blog! (Did you know? You can get an additional signed hardcover copy of the book with an additional $50 pledge! Yay!)

Estimated delivery: Sep 2012
View in Video Mode