Two strangers are almost derailed by a choice between the familiar and the unknown, in a chance encounter at a train station.
This is our second approach to funding this project via Kickstarter. 
As explained in our updated pitch video, we realize that our original goal of ten thousand dollars was psychologically daunting in the current economy.  We still need that amount in the long run but we are breaking this project down into bite-sized chunks.
This chunk is called Production Costs.  It's the bare minimum we need to get the film shot.
The Team:  We want you to know who you are helping to support.
Dillon Wall - Director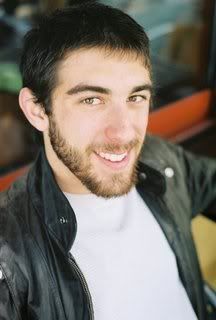 Dillon is a writer and director from the Bay Area who has been making films for close to four years. He discovered a passion for film making when he was cast as the lead role in an independent vampire movie called "Daddy's Boy." He realized soon after production began that his calling was from the other side of the camera. Since then he has written and directed seven short films, along with thirteen episodes of an online series. His work has been screened at film festivals such as Action on Film International Film Festival in Los Angeles, and the National Film Festival For Talented Youth in Seattle.
Brandon Fraley - Cinematographer  
Brandon is a Director and Cinematographer from California's central coast. Always having a passion for film, photography and visual art, Brandon began creating his own films as a high school student. Soon after graduating, he wrote, directed, photographed, and edited a series of 3 short films, each winning several awards as well as being featured in film festivals around the country and internationally. Brandon soon discovered an excitement for the medium of music video and has since directed videos for many up and coming musical artists. Brandon is currently working as a Cinematographer and Music Video Director in the Los Angeles and San Francisco Bay Area.
Edward Hightower - Lead Actor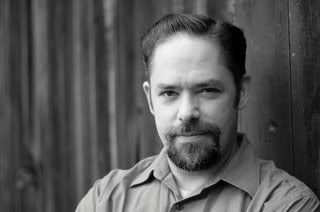 Edward is an actor and director currently based in the San Francisco Bay Area. His recent work includes Brandon Hunt's The Duty of Living (Best Horror Short - Action on Film International Film Festival), George Retelas' Cold Cuts, Me So Lonely (2009 CAIFF Iron Filmmaker 24-hour Film Competition Winner) and Grant Ellis' Louis! Edward's local theatrical work includes Max Bialystock in The Producers (2010 Elly Award – Best Actor) and Frog in A Year With Frog and Toad (2008 Arty Award – Best Actor) for Solano College Theatre; Matthew, et al., in Cotton Patch Gospel and John Wilkes Booth in Assassins for Custom Made Theatre Company. Regionally, Edward has dazzled audiences as Carl-Magnus in A Little Night Music (PCPA TheatreFest), Fagin in Oliver! (Idaho Falls Theatre Centre) and John in Oleanna (Beacon Hill Players, Boston, MA). With the able assistance of Sam Craig, his informative and scientifical YouTube series For Science! (http://thelandedgentry.blip.tv) continues to delight and offend peoples of every nation.
Other work by Edward Hightower
Emily Cary - Lead Actor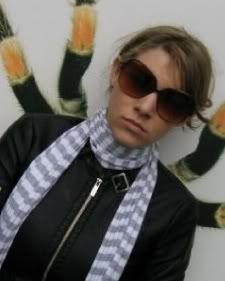 Emily is an actor and student in the San Francisco Bay Area. Recent roles include Viola in Twelfth Night, Nanki-poo in The Mikado, and Clarisse in Fahrenheit 451 for Strip-mall Theater. She attended Idyllwild Arts Academy and is currently pursuing her BFA. Emily is an avid trout fisherwoman.
Judy Clement Wall - Screenplay
Judy's short stories and essays have been published in numerous print and online literary journals and websites. She has just completed her first book, Beautiful Lives, a literary novel all about love (and family, and mental illness, and ghosts, and dogs, and commercial signage… but mostly love). Find out more about Judy through her blog, Zebra Sounds, or follow her on Twitter: jdistraction.
FAQ
Have a question? If the info above doesn't help, you can ask the project creator directly.
86
Backers
$4,010

pledged of $3,500 goal
Funding period
Mar 3, 2011 - Apr 3, 2011 (30 days)
Pledge $5 or more

17 backers

A very special thanks in the credits and a warm and fuzzy feeling that doesn't interfere with your ability to operate heavy machinery.

Pledge $25 or more

22 backers

Warm fuzzies, very special thanks and a copy of the DVD.

Pledge $50 or more

19 backers

All of the above, plus an unique sonnet penned by Dillon or Edward.

Pledge $100 or more

8 backers

All of the above, plus an autographed copy of the script with a mysterious illustration.

Pledge $250 or more

2 backers

All of the above, plus an original song written by us for you and VIP Admission to the Premiere.

Pledge $500 or more

0 backers Limited (7 of 7 left)

All of the above, plus Associate Producer credit and a walk-on role in the film.

Pledge $1,000 or more

0 backers Limited (10 of 10 left)

All of the above, plus Executive Producer credit and prime seating at the premiere.
View in Video Mode