THE MAKING OF A LADY - THE LADY AMBER (Amber)
I've always loved amber. Who could imagine a tree sap could become such a beautiful gem? And the varieties of color are amazing.
There's a story about medieval ladies who gave their knights a piece of amber in the shape of a little heart -- a token of their love. So, for my version of amber I have chosen a  Slavic medieval theme.
Preliminary sketch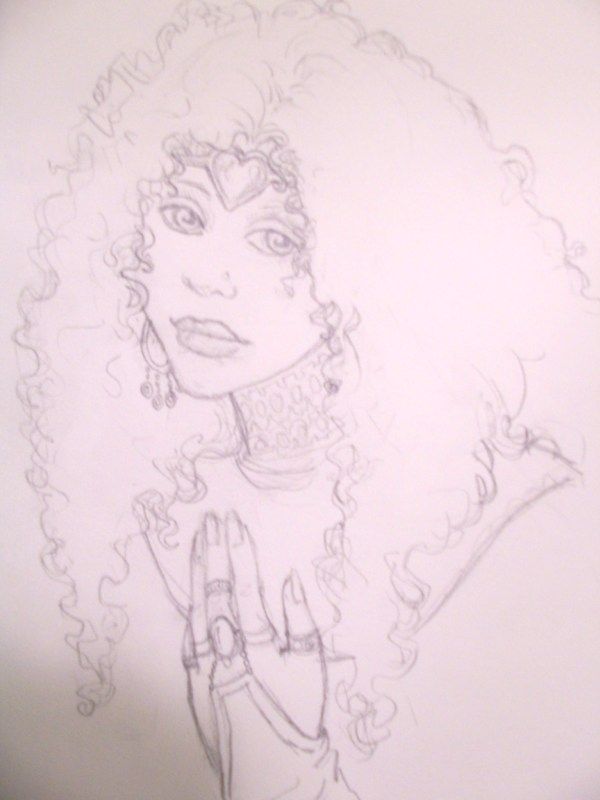 Color begins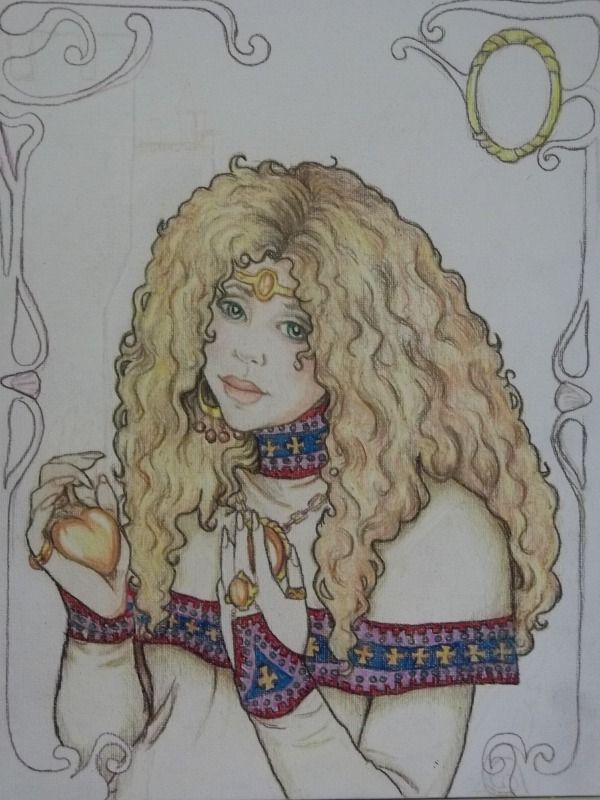 Background comes in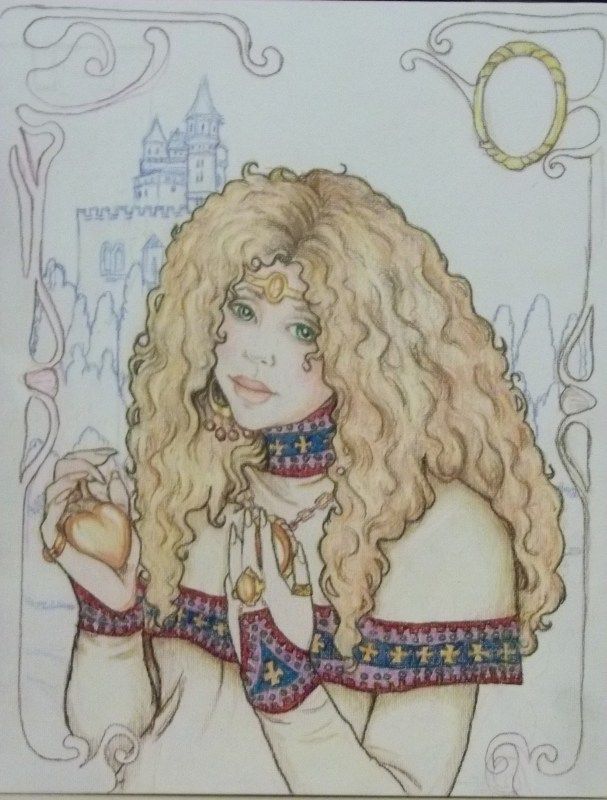 completed
2
Backers
$15.00

pledged of $1,000 goal
Funding Unsuccessful This project reached the deadline without achieving its funding goal on May 7, 2012.
Funding period
Mar 9, 2012 - May 7, 2012
Pledge $5 or more

1 backer

a set of 4 4"x6" photographic prints of the Ladies (a complete set)

Estimated delivery: Jul 2012

Pledge $10 or more

0 backers

a 5"x7" photographic print of the lady of your choice.

Estimated delivery: Jul 2012

Pledge $25 or more

0 backers

an 8"x10" photographic print of the lady of your choice

Estimated delivery: Jul 2012

Pledge $50 or more

0 backers

a set of 4 5"x7" photographic prints (complete set of the ladies) OR 2 8"x10" photographic prints of 2 ladies of your choosing. your choice

Estimated delivery: Jul 2012

Pledge $100 or more

0 backers

a set of 4 8"x10" photographic prints (a complete set of the ladies).

Estimated delivery: Jul 2012