YOUR NEW FAVORITE TV SHOW!
We are in the beginning of producing the first episodes of our serial "TV" show "HOLLYWOOD NAILS". A variety show about gossip, BBW's, control top panty hose, good hair, JUSTICE, and gay pets.
We've been talking about doing this forever and are finally going into production January and February 2011. We've already begun building sets, and we're currently looking for contestants and participants for the various segments. The wall we keep coming up against is mostly financial. We're doing everything ourselves, so its as cheap as possible, but building sets and making costumes (sequins don't grow on trees, ya know??!!!) aint cheap. PLEASE HELP US !!!
PRIZES PRIZES PRIZES!!!!!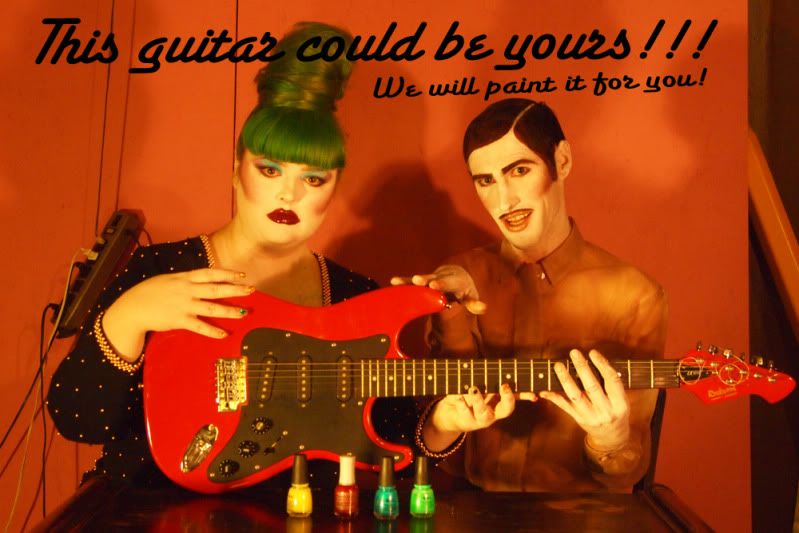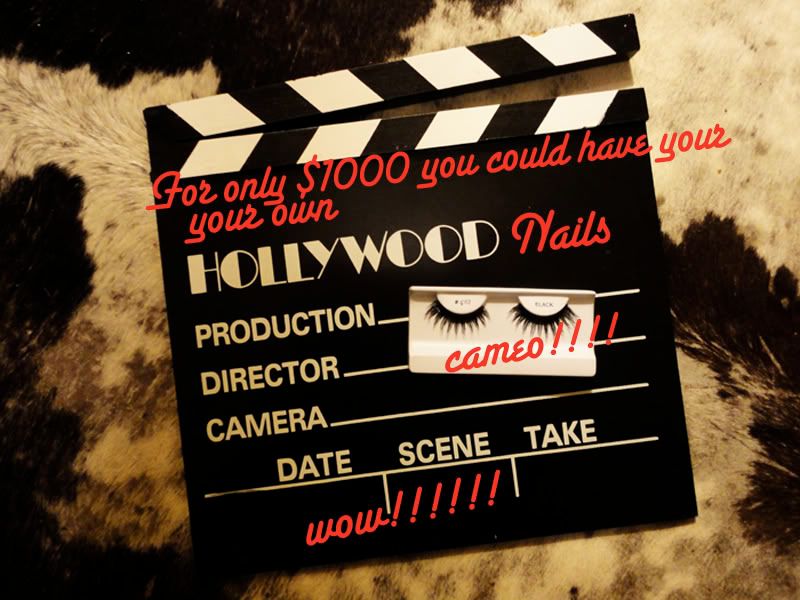 FAQ
Have a question? If the info above doesn't help, you can ask the project creator directly.
61
Backers
$3,063

pledged of $3,000 goal
Funding period
Jan 4, 2011 - Feb 3, 2011 (30 days)
First created

·

4 backed

Has not connected Facebook
Pledge $30 or more

28 backers

Autographed glossy photo of Seth and Brande on the set of "Hollywood Nails" plus a special MIX CD of our favorite songs!

Pledge $50 or more

8 backers

Autographed picture plus a DVD of the first episode of "HOLLYWOOD NAILS"

Pledge $100 or more

3 backers

ALL OF THE ABOVE plus a HOLLYWOOD NAILS Official Tee Shirt and HOLLYWOOD NAILS postcard set of your soon-to-be favorite characters!!

Pledge $250 or more

2 backers

ALL OF THE ABOVE plus Original 8.5 by 11" framed artwork by Seth

Pledge $250 or more

0 backers

DVD, Tee Shirt, Autographed pic and we will PERSONAL SHOP an entire outfit for you. All you have to do is provide a photo of yourself and your measurements and we will work our magic. WOW!

Pledge $300 or more

0 backers

ONLY ONE! Cape made by Ari Fish and painted by Seth Bogart especially for BRANDE. One size fits most. PLUS DVD + Autographed Pic + Tee Shirt

Pledge $500 or more

0 backers

DVD, Autographed photo, Hollywood Nails tee shirt and HAND PAINTED Red "Rockwood" Guitar. We will paint it in ANY THEME you want. It's REAL !!

Pledge $1,000 or more

0 backers

GRAND PRIZE! We will give you a complete beauty makeover and you'll land a cameo in an episode of "HOLLYWOOD NAILS"!!!!! (You must provide transportation, unless you live in San Francisco area- then we'll pick you up .) You will be immortalized!