"Limited Edition Liquid Artwork"...small batch runs of premium spirits created by Arts Equity in our Moondancer Distillery Studio.
At Arts Equity we developed a small artist bar as part of our professional theatre.  We served premium spirits mostly straight up or on ice, no blender drinks.  Good to sip in the gallery lobby or at your seat during performance and it soon became obvious that: a brand of high quality spirits could be produced in limited editions just like artwork.  Limited edition artwork and spirits, dovetail nicely with Arts Equity's performance cycle and special events focus. It clearly expands Arts Equity's niche as a destination for tourism and entertainment in the greater Portland/Vancouver area.
The goal is to produce our own brand of whiskeys and bourbons.  
You can still be part of the distilling history, follow along at
Cheers, 
Llewellyn J. Rhoe
FAQ
To pledge to a project, just click the green "Back This Project" button on any project page. You will be asked to enter your pledge amount and select a reward. From there, you will go through the Amazon checkout process. Note that you must finish the Amazon checkout process for your pledge to be recorded.

We don't currently have an anonymous pledge feature. You are free to choose any username you wish, though, so you could anonymize that way if you would like. Otherwise, we hope you're okay with showing your name and support.

Sorry, Kickstarter only supports credit card payments through Amazon Payments.

Every Kickstarter project must be fully funded before its time expires or no money changes hands.

Why?

1. It's less risk for everyone. If you need $5,000, it's tough having $2,000 and a bunch of people expecting you to complete a $5,000 project.

2. It allows people to test concepts (or conditionally sell stuff) without risk. If you don't receive the support you want, you're not compelled to follow through. This is huge!

3. It motivates. If people want to see a project come to life, they're going to spread the word.

REWARDS! Project creators inspire people to open their wallets by offering smart, fun, and tangible rewards (products, benefits, and experiences).

STORIES! Kickstarter projects are efforts by real people to do something they love, something fun, or at least something of note. These stories unfold through blog posts, pics, and videos as people bring their ideas to life. Take a peek around the site and see what we're talking about. Stories abound.
11
Backers
$1,640

pledged of

$36,200

goal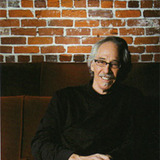 Pledge

$1

or more

You selected

0 backers

$1 ONE GW, yes for a single george washington you can give a "shout out" and say you were part of distilling history (thanked on FB) It would take 30K+ of you serious georges with singles to make it happen, but hey you never know.

Estimated delivery:

Pledge

$15

or more

You selected

1 backer

$15 FRIEND OF THE DISTILLER. I know that sounds like some kind of lame line you might use if you try to weasel your way into a gig, but in this case it's true. We bring it all together in our tasting room with special releases, weekly tours, performances and more. You can be a FRIEND OF THE DISTILLER and get advance email notice to the limited releases, events and tasting room performances. This reward also includes the steely slide guitar theme you hear on the video performed by Craig Stewart.

Estimated delivery:

Pledge

$25

or more

You selected

1 backer Limited (249 left of 250)

$25 MOONDANCER'S MOON JAM. A night of fun and music. Craig Stewart will perform his work: "Coyote's Tail" live. More than likely there will be a group of our musical friends from The Main Street Theatre, Live at the Fries and more "sittin in". In between sets there will be some discussion of the branding process and analysis of the spirits that inspired our product line. Location TBA somewhere in SW Washington, so you got to be local.

Estimated delivery:

Pledge

$75

or more

You selected

2 backers

$75 MOONDANCER TSHIRTS Either the Moondancer Distillery logo or the 1st annual Washington Whiskey Festival. You choose. Full color on black in short or long sleeve. International patrons add $25 more. We will post images of both so you can choose. Check the updates. Reward includes the steely slide guitar theme performed by Craig Stewart and the Moondancer Moon Jam concert if you are local.

Estimated delivery:

Pledge

$150

or more

You selected

0 backers

$150 A COPPER TATOO Your name engraved in the copper detail work of our distillery tasting room. Send me your signature (email or snail) and I will give your John Henry a place of honor for all to see. Be a permanent part of distilling history as our tasting room becomes a place of honor for Kickstarter patrons. Reward includes the steely slide guitar theme performed by Craig Stewart and the Moondancer Moon Jam concert if you are local.

Estimated delivery:

Pledge

$150

or more

You selected

3 backers Limited (97 left of 100)

$150 THE DISTILLERS RESERVE reserves your bottle of Liquid Artwork from any limited edition small batch. Your on the "Distillers Reserve List" which means you will get advance email notices of upcoming releases in time to get '1st dibs" on yours! Reward includes the steely slide guitar theme performed by Craig Stewart and the Moondancer Moon Jam concert if you are local.

Estimated delivery:

Pledge

$200

or more

You selected

1 backer Limited (99 left of 100)

$200 DISTILLERY STAMPS. In the past distilllerys issued stamps that resembled a combination of currency and and the Distillers Mark. We are designing one for you. These are hand signed digital prints on paper issued in order of pledges made and shipped to you. International patrons add $25 more. So who among you will be 1/100 ? We will post an image of it soon. Look for our updates. Reward includes the steely slide guitar theme performed by Craig Stewart and the Moondancer Moon Jam concert if you are local.

Estimated delivery:

Pledge

$300

or more

You selected

0 backers

$300 PRIVATE TOUR and RECEPTION Up to 8 on a private tour and reception with the distillers. Reward includes the steely slide guitar theme performed by Craig Stewart and the Moondancer Moon Jam concert if you are local.

Estimated delivery:

Pledge

$500

or more

You selected

0 backers

$500 DISTILLER FOR A DAY Call it an internship for your inner child. You get a chance to participate in the mashing, fermenting and distilling of one of our small batches. An adult version of take your kid to work day. Reward includes the steely slide guitar theme performed by Craig Stewart and the Moondancer Moon Jam concert if you are local.

Estimated delivery:

Pledge

$500

or more

You selected

1 backer

$500 HONORARY DISTILLER. Your name on the bottles from one of our batch runs. Go ahead impress your friends with a bottle of Moondancer's own as a gift... hand signed by you. Cool eh? One honorary distiller per batch. We will give you ample time to hand sign a couple of hundred special labels before we loving apply them to bottles. (you don't have to be local) It's something you can tell your grandkids. Reward includes the steely slide guitar theme performed by Craig Stewart and the Moondancer Moon Jam concert if you are local.

Estimated delivery:

Pledge

$500

or more

You selected

0 backers Limited (15 left of 15)

$500 SPIRITS CONNOISSEUR or fancy yourself one? Be listed as one on Moondancer's website. We can come to you for quotable quotes, some we can publish, hopefully! Reward includes the steely slide guitar theme performed by Craig Stewart and the Moondancer Moon Jam concert if you are local.

Estimated delivery:

Pledge

$1,000

or more

You selected

0 backers Limited (1 left of 1)

$1,000 NAME OUR STILL We think this is a big deal. The 1st Revenoor model 173 was called "Sugar Lips" and was built for Gloria Estafan's restaurant in Miami. Like everything else that gets accomplished collaboratively it's important for someone to step up and be part of the history of how it came to pass. You name the still and it becomes part of distilling history. Please be tasteful we give public tours and will be calling it by name every time we do. Reward includes the steely slide guitar theme performed by Craig Stewart and the Moondancer Moon Jam concert if you are local.

Estimated delivery:
Funding period
- (31 days)
View in Video Mode