The perspective of Marian
Marian is one of the wonderful senior's I interviewed for Behind the Old Face.  This
video clip is a portion of our conversation.  It's Marian's response to how she feels
seniors are treated in the US.
Please join the efforts by pledging whatever you can so we can change this and let the elderly know they are valued.
Thank you!
Angil
PS, Yes that deep voice is mine, and I am not a sir!  LOL!
41
Backers
$8,047

pledged of $17,000 goal
Funding Unsuccessful This project reached the deadline without achieving its funding goal on April 8, 2012.
Funding period
Mar 9, 2012 - Apr 8, 2012 (30 days)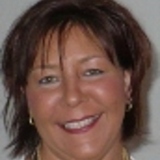 Pledge $5 or more

3 backers

A thank you email plus you'll be added to the email list for project updates and my thoughts as I go.

Estimated delivery: Apr 2012

Pledge $10 or more

5 backers Limited (195 of 200 left)

A thank you note and a black and white silicone bracelet saying "I Support the Elderly" on the front and "www.behindtheoldface.com" on the back Add $5 for international shipping

Estimated delivery: May 2012

Pledge $25 or more

6 backers

The above reward and the ability to submit a loved one's name to be included on the website on the "In Honor Of" page Add $5 for international shipping

Estimated delivery: May 2012

Pledge $40 or more

4 backers

The above reward plus a copy of the book Add $10 for international shipping of the book and bracelet.

Estimated delivery: Sep 2012

Pledge $50 or more

4 backers

All awards above plus a signed 1st edition book Add $10 for international shipping of the book and bracelet.

Estimated delivery: Sep 2012

Pledge $70 or more

1 backer

All awards above plus a copy of my ebook "Understanding Medicare, Medicaid, and other payer sources". 2012 Edition Add $10 for international shipping of the book and bracelet.

Estimated delivery: Sep 2012

Pledge $100 or more

9 backers

All awards above plus a personal 10-15 minute phone call from me to answer any question you have about eldercare or the book Add $10 for international shipping of the book and bracelet.

Estimated delivery: Sep 2012

Pledge $200 or more

0 backers

All awards above plus a digital copy of the 1st draft of the book and the ability to submit a loved one's name to be included in the "In Honor Of" section of the book. Add $10 for international shipping of the book and bracelet.

Estimated delivery: Sep 2012

Pledge $500 or more

1 backer

All awards above plus a personally written letter to you sharing my story and feelings on how I became an author Add $10 for international shipping of the book and bracelet.

Estimated delivery: Sep 2012

Pledge $1,000 or more

0 backers

All awards above plus a complete copy of the unedited notes I took interviewing one of the seniors featured in the book. Add $10 for international shipping of the book and bracelet.

Estimated delivery: Sep 2012

Pledge $2,500 or more

0 backers

All awards above plus a copy of the unedited video tape of an interview of one of the featured seniors in the book Add $10 for international shipping of the book and bracelet.

Estimated delivery: Sep 2012

Pledge $5,000 or more

1 backer Limited (3 of 4 left)

All awards above plus an exclusive invitation to the book launch party. Your travel expenses are not included The book launch party may preceed the estimated date of receiving other rewards. Add $10 for international shipping of the book and bracelet.

Estimated delivery: Sep 2012

Pledge $10,000 or more

0 backers Limited (2 of 2 left)

All awards above plus I will fly to your destination to speak for up to 2 hours on the book, eldercare, and the subsequent training program Add $2000 for international travel expenses

Estimated delivery: Sep 2012