Funded!
Hi all!
As you've probably heard, A History of the Future's funding round closed yesterday and I reached 195% of the target! It's far beyond what I expected, and I'm really looking forward to putting the extra funds to good use for printing the books and newspapers, and also making sure that the podcast is as good as it can be made.
Just as important as all the funding has been the coverage the project has received, from places as diverse as O'Reilly's Radar blog and the Institute for the Future, and I want to thank everyone for helping to spread the word.
Over the next few weeks, I'm going to be outlining the first phase of the A History of the Future, which is currently named The Leap Years and covers the next two decades. While I already have around 150 shortlisted objects, I want to spend some time developing the list in detail and working on a common history. As a few people have observed, creating a coherent future will be just as hard - if not harder - than detailing 100 different objects; but I think it's essential to creating a world which people can believe could happen.
I've also spent the last few weeks setting up a blog, so you should expect the first 'objects' posts to land within the next two to three months. I could probably write them a bit quicker, but I'm planning to finish the first ten objects before publishing any in order to build a good buffer and get the writing style down properly. After those are done, I'm going to start thinking about how best to the podcasts.
Finally, I've been inspired by a few people (including Stuart Candy at Arup and Shelley Mannion at the British Museum) to begin thinking about a sister project that would crowdsource ideas for future objects from the whole world. Figuring out the best structure for this will take a bit of time, but I think it'd be a lot of fun for everyone involved. If you're interested in this idea, let me know!
Once again, thank you for supporting the project! My next update will be for Backers only, and offer a preview of some of the upcoming objects...
Cheers,
Adrian
109
Backers
$4,899

pledged of

$2,500

goal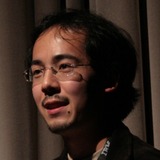 Pledge

$5

or more

You selected

4 backers

Your name in the acknowledgements, an exclusive email newsletter, and my undying thanks!

Pledge

$10

or more

You selected

27 backers

THE CLARKE: An eBook featuring every Object! Comes in an open and non-DRM format for the Kindle, iPad, etc. (& the above)

Pledge

$25

or more

You selected

18 backers

THE WELLS: A printed newspaper from the future! Read about selected Objects, together with an exclusive editorial (& all the above)

Pledge

$45

or more

You selected

46 backers

THE VERNE: A handsome autographed book, including an exclusive introduction and extensive commentary! (& all the above)

Pledge

$100

or more

You selected

6 backers Limited (4 left of 10)

THE STEPHENSON: Be famous in the future! Give your name to a visionary scientist, an Olympic gamer, or even a President (& all the above)

Pledge

$200

or more

You selected

2 backers Limited (5 left of 7)

THE BANKS: Star in the podcast! Have your voice immortalised as a Mars mission controller, a news anchor, or a revolutionary leader (& all the above)

Pledge

$250

or more

You selected

0 backers Limited (5 left of 5)

THE K. S. ROBINSON: Create your own Object from the Future - we'll design and write it together! (& all the above, except the podcast voice)

Pledge

$500

or more

You selected

2 backers Limited (8 left of 10)

THE VINGE: Get a 3D sculpted Object* from the Future and a walk around the British Museum with me/or chat over the phone (& all the above, except the podcast voice and creating your own object). *Non-functional - my time machine does that to things I bring back
Funding period
- (40 days)