25% done
I know I've gone a bit quiet, but things are still proceeding - if slowly! I made it to the quarter-century mark last week and then got a bit bogged down in an exploration of mass global unemployment in the near future. The problem with these big issues is how to treat them in an intelligent, interesting, and succinct way. I am beginning to think that this is even more of a challenge than what I first envisaged, but hey, that's life!
I also wanted to give you all a heads-up on a few things. Firstly, the workshops with the British Museum have gone very well and I hope to show you some videos and material from them in the near future. Secondly, plans are underway for an 'adult' event related to History of the Future, and you will hear about it first here! Thirdly, I'm going to the Sudan for a two week trip from Monday, so I may be a bit quiet.
Finally - I have decided that as soon as I hit 30 objects, I will stop writing new ones for the moment and just focus on getting the first 30 published online. This will mean there'll be another big pause before the next chunk gets done, but I think that having a bunch of objects out there in the 'real world' (rather than just stuck on my computer) will help me write faster. I'm not really used to writing so much stuff without putting it in front of an audience and I have to admit that it's not brilliant for my motivation. But this may be able to fix it.
Thanks for your patience, all!
Adrian
109
Backers
$4,899

pledged of

$2,500

goal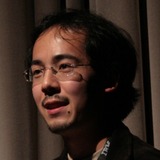 Pledge

$5

or more

You selected

4 backers

Your name in the acknowledgements, an exclusive email newsletter, and my undying thanks!

Pledge

$10

or more

You selected

27 backers

THE CLARKE: An eBook featuring every Object! Comes in an open and non-DRM format for the Kindle, iPad, etc. (& the above)

Pledge

$25

or more

You selected

18 backers

THE WELLS: A printed newspaper from the future! Read about selected Objects, together with an exclusive editorial (& all the above)

Pledge

$45

or more

You selected

46 backers

THE VERNE: A handsome autographed book, including an exclusive introduction and extensive commentary! (& all the above)

Pledge

$100

or more

You selected

6 backers Limited (4 left of 10)

THE STEPHENSON: Be famous in the future! Give your name to a visionary scientist, an Olympic gamer, or even a President (& all the above)

Pledge

$200

or more

You selected

2 backers Limited (5 left of 7)

THE BANKS: Star in the podcast! Have your voice immortalised as a Mars mission controller, a news anchor, or a revolutionary leader (& all the above)

Pledge

$250

or more

You selected

0 backers Limited (5 left of 5)

THE K. S. ROBINSON: Create your own Object from the Future - we'll design and write it together! (& all the above, except the podcast voice)

Pledge

$500

or more

You selected

2 backers Limited (8 left of 10)

THE VINGE: Get a 3D sculpted Object* from the Future and a walk around the British Museum with me/or chat over the phone (& all the above, except the podcast voice and creating your own object). *Non-functional - my time machine does that to things I bring back
Funding period
- (40 days)