Characters are all printed!
This weekend I traveled down to NJ to meet up with Jason and Briana of Brainstorm Print & Design to print all of the characters for the included basic character packs. Here's some photos from the day.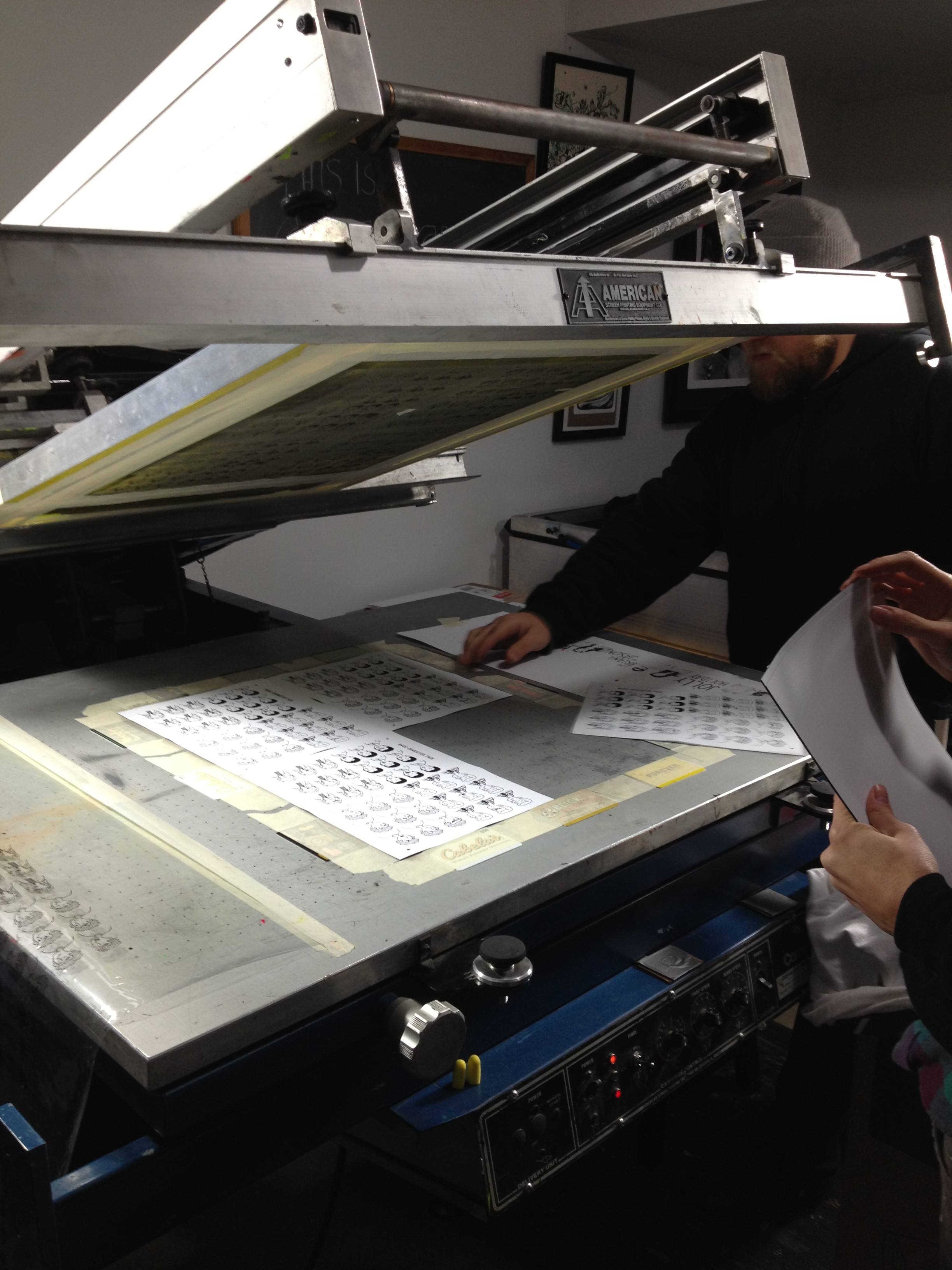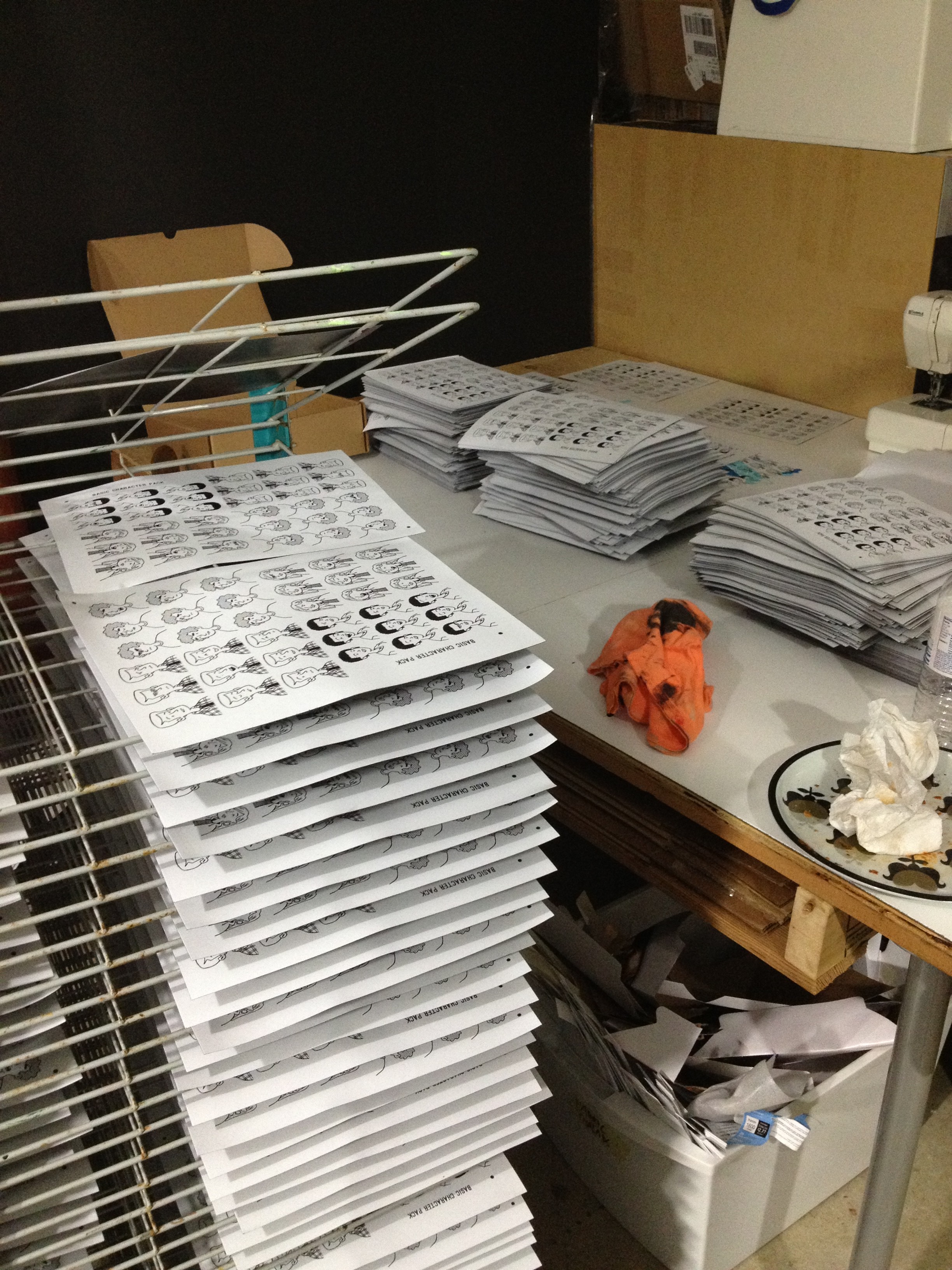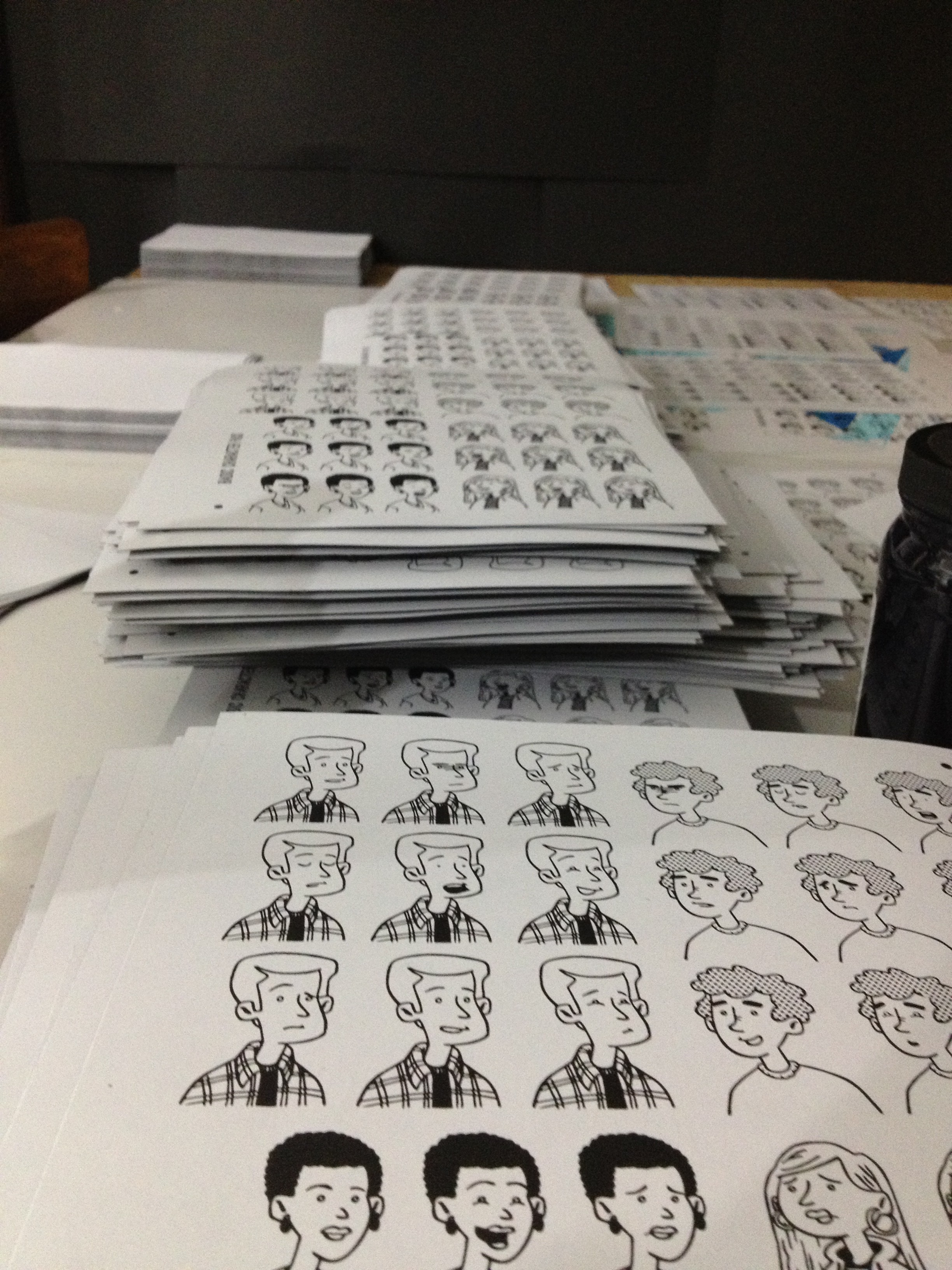 All-in-all things are coming along as anticipated. I've had a couple delays in dealing with a couple different companies for the packaging but that's all squared away and should arrive right on time for an end of February delivery for the first batch of Magnet Comics.
It's important to me to get these out on time or sooner so you can all start making comics. I'm really very grateful for this opportunity and I don't want to leave anyone waiting longer than I have to. Thanks again, I'll have a lot more photos and some video coming down the pipeline soon.
Erik
1,645
Backers
$66,835

pledged of $6,500 goal
Funding period
Nov 16, 2012 - Dec 16, 2012 (30 days)
Pledge $5 or more

12 backers

A thank you on the Magnet Comic website along with my eternal gratitude.

Estimated delivery: Dec 2012

Pledge $10 or more

44 backers

A thank you on the website along with a drawing of you as a comic character emailed to you.

Estimated delivery: Jan 2013

Pledge $25 or more

50 backers All gone!

One complete Magnet Comic including the strip, stand, 4 characters (9 expressions each) and marker. Also includes a thank you on the website. Delivers in March.

Estimated delivery: Mar 2013

Add $8 to ship outside the US

Pledge $25 or more

200 backers All gone!

One complete Magnet Comic including the strip, stand, 4 characters (9 expressions each) and marker. Also includes a thank you on the website.

Estimated delivery: Feb 2013

Add $8 to ship outside the US

Pledge $25 or more

382 backers

One complete Magnet Comic including the strip, stand, 4 characters (9 expressions each) and marker. Also includes a thank you on the website.

Estimated delivery: May 2013

Add $8 to ship outside the US

Pledge $35 or more

100 backers All gone!

One complete Magnet Comic with an additional set of blank characters for you to draw on yourself. Delivers in April.

Estimated delivery: Apr 2013

Add $8 to ship outside the US

Pledge $35 or more

196 backers Limited (4 of 200 left)

One complete Magnet Comic with an additional set of blank characters for you to draw on yourself. Delivers in April.

Estimated delivery: Jun 2013

Add $8 to ship outside the US

Pledge $35 or more

100 backers All gone!

One complete Magnet Comic with an additional set of blank characters for you to draw on yourself.

Estimated delivery: Feb 2013

Add $8 to ship outside the US

Pledge $35 or more

202 backers

One complete Magnet Comic with one additional character set. Characters to be determined.

Estimated delivery: Mar 2013

Add $8 to ship outside the US

Pledge $50 or more

49 backers

Two complete Magnet Comic sets. Each includes a strip, stand, 4 characters (9 expressions each) and marker. Also includes a thank you on the website.

Estimated delivery: May 2013

Add $10 to ship outside the US

Pledge $50 or more

20 backers All gone!

One Magnet Comic + a set of 4 characters drawn by you.

Estimated delivery: May 2013

Pledge $50 or more

20 backers All gone!

One Magnet Comic + a set of 4 characters drawn by you.

Estimated delivery: Mar 2013

Add $8 to ship outside the US

Pledge $55 or more

20 backers All gone!

One Magnet Comic + a set of 4 custom characters drawn by me. Characters can be created from your photos.

Estimated delivery: May 2013

Add $8 to ship outside the US

Pledge $55 or more

20 backers All gone!

NEW REWARD: One Magnet Comic + a set of 4 custom characters drawn by me.

Estimated delivery: Mar 2013

Add $8 to ship outside the US

Pledge $55 or more

50 backers All gone!

One Magnet Comic + a set of 4 custom characters drawn by me. Characters can be created from your photos.

Estimated delivery: Jun 2013

Add $8 to ship outside the US

Pledge $60 or more

15 backers All gone!

Limited Edition #1: A Magnet Comic made out of special wood in limited quantities. See photo on left for details.

Estimated delivery: Feb 2013

Add $8 to ship outside the US

Pledge $60 or more

15 backers All gone!

Limited Edition #2: A Magnet Comic made out of special wood in limited quantities. See photo on left for details.

Estimated delivery: Feb 2013

Add $8 to ship outside the US

Pledge $70 or more

50 backers All gone!

One Magnet Comic + 5 additional character packs sent to you as they are released.

Estimated delivery: Mar 2013

Add $8 to ship outside the US

Pledge $100 or more

47 backers Limited (3 of 50 left)

One Magnet Comic + 10 additional character packs sent to you as they are released.

Estimated delivery: Apr 2013

Add $10 to ship outside the US

Pledge $200 or more

20 backers All gone!

Classroom Pack: 10 Magnet Comics + 10 additional character packs.

Estimated delivery: Mar 2013

Add $40 to ship outside the US

Pledge $300 or more

5 backers All gone!

Wall-Sized Magnet Comic: Roughly 18"x40" in size, meant to hang on a wall as a painting that you can continually change.

Estimated delivery: Feb 2013

Add $20 to ship outside the US