Welcome to what three months on one airbrushed painting looks like. I am almost finished, now it can be yours.
Welcome to my Kickstarter page. This is a crowd funding medium to help projects get off the ground. I am asking you to pledge anywhere from $1 and up to help me get this artwork into poster. If I don't meet my goal...your card is not charged.....but also you don't get your goodies... So Please share this with someone you love. Check out my rewards to help inspire you to pledge.  I am offering this art on poster Full Size, or canvas prints, the original drawings, also the OG paintings are in the rewards should you so desire.
The concept of this painting is to create an image you see from far away that is made up of something entirely different when you examine it closer. "Two Faces" is just that from far away, however these faces are made up of 100's of people, places and things all compiled into the giant monoliths which guard all it's inhabitants. If you look close you can see some items are in white...these are the final characters I am still working on and will be complete in time for the poster run.
Enjoy endless epic details in this painting titled "TWO FACES" by Chris Elliman. Incredible perspective and depth insures your mind will be blown for years of discovery and conversation discussing," What does it all mean?"  Many items are very obvious and others are not. After working with subliminal imagery for years.... I grew frustrated working hard to hide items in my paintings..... only to have to point them out to people directly in the final piece.....hence my more obvious approach to subtlety!
Creating paintings of this magnitude is very challenging both mentally and fiscally. To be able to pay bills for three months while I hammer down on these canvas' with complete focus has created some interesting highs and lows in my financial history. I am so into these pieces I forget to eat, sleep and have a life! Yikes.... but that's how passionate I am about this kind of rendering.  There is no chance for a 9-5 moment when I have one of these on the easel. It's full throttle coffee sipping and depth enhancing debauchery. I have found the way to really get my point across is to make less quantity and more quality. Yes I could paint a painting a day... or five for that matter... but none would sock you in the eye like this. Time and time again I have proven this is how you make an impression..... now its your turn...... bring "Two Faces"  home to your wall.
I absolutely need your help to be able to afford the large minimum orders required for long run printing on drum printers. The very costly start up fees are tough to summons from my humble pockets, but the price of each singular piece goes way down. These are not one off prints from a digital printer and not photographed by a buddy with a nice camera. The painting has been photographed by a professional art photographer on a Hasselblad H1! The images are over a half a gig each side! The detail and clarity is unreal and well worth the expense to make sure these posters are stunning!
Thank you soo much for your support and please share this kickstarter so we can get this baby in POSTER form.
"Two Faces" by Chris Elliman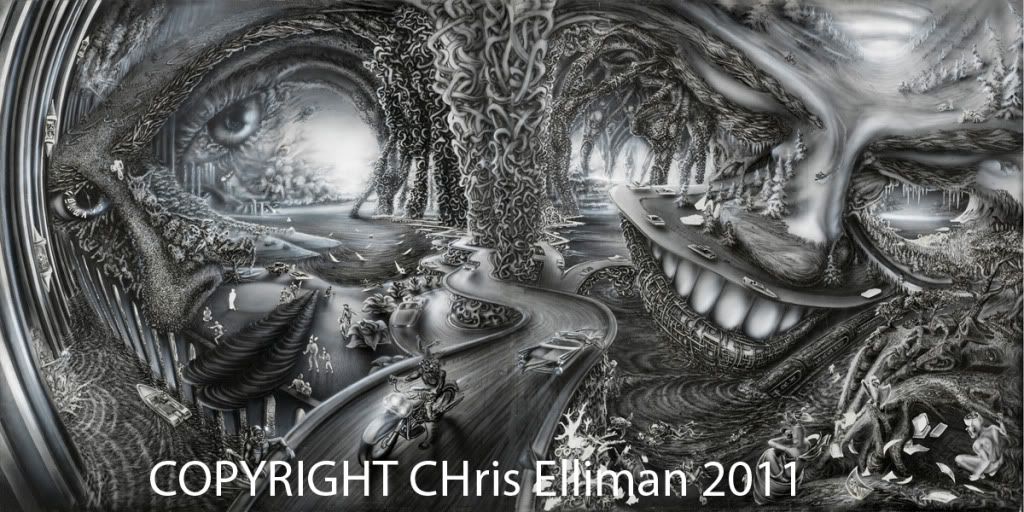 Right panel of "Two Faces".......the man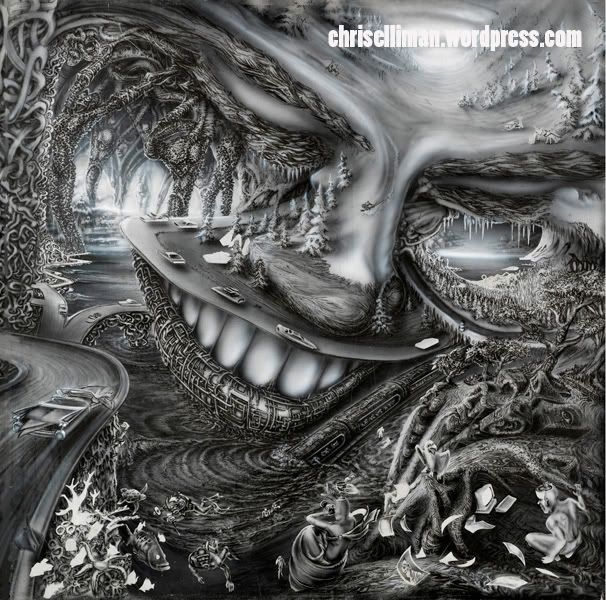 Left panel of "Two Faces"......the woman
Left Panel sketch...coffee stains and all.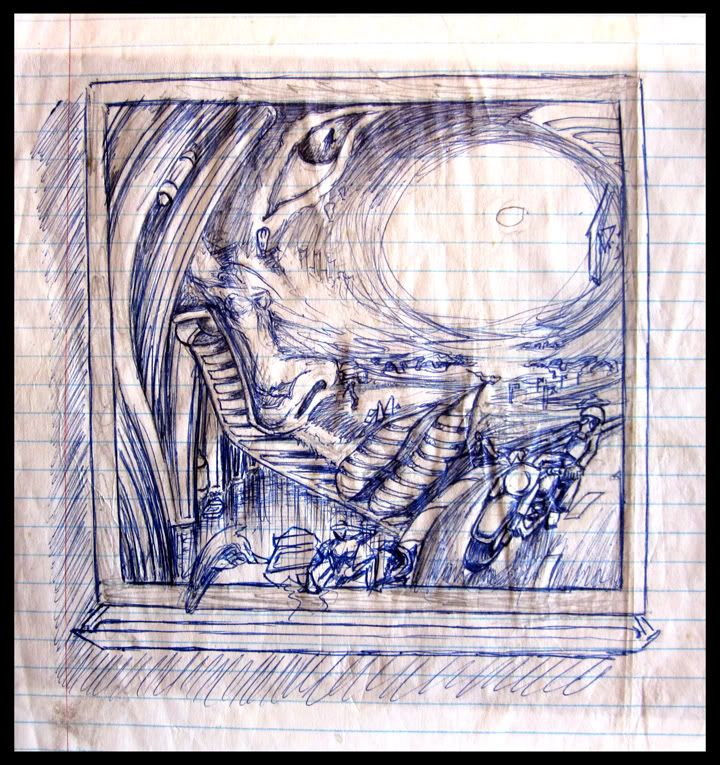 Right panel sketch of "Two Faces"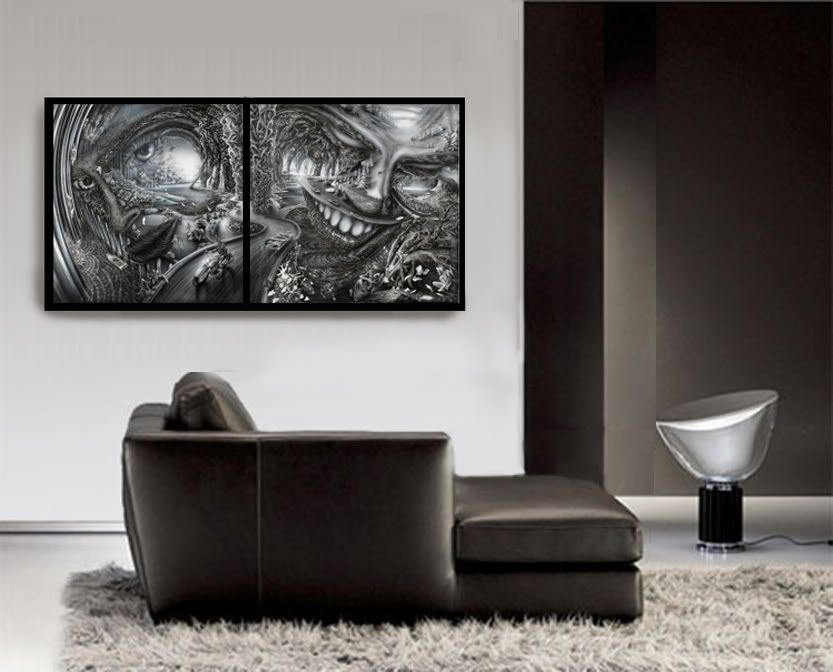 "Blue Agave" by Chris Elliman 25"x12.5"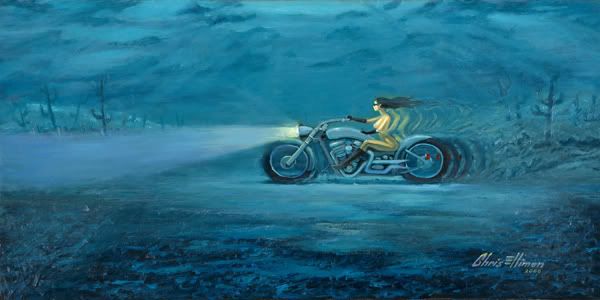 "Morning Do" by Chris Elliman 24"x12"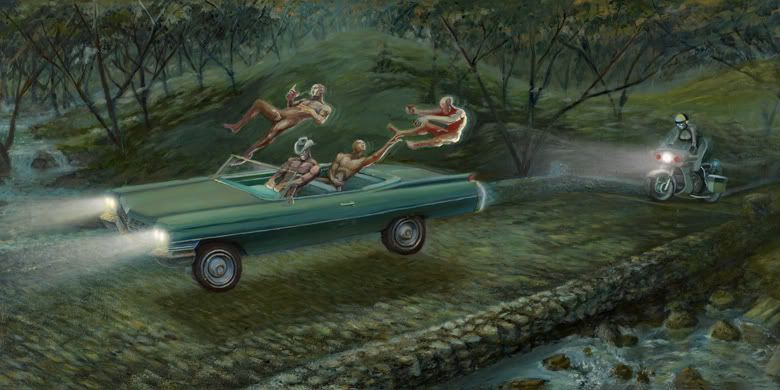 "Killing Time" by Chris Elliman 27"x18"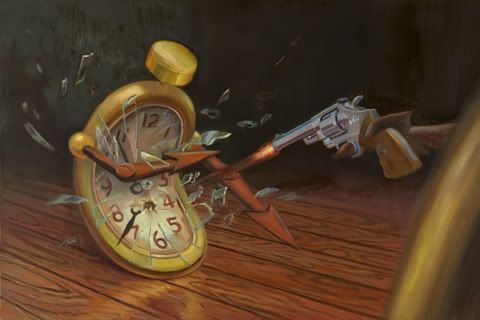 "Wet Dream" by Chris Elliman 18"x24"
"Time after Time" 24"x18" by Chris Elliman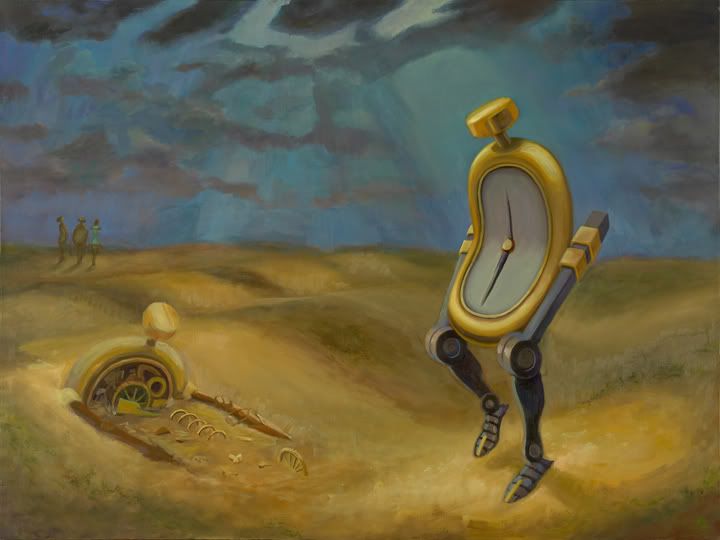 "New Harvest" by Chris Elliman
FAQ
Have a question? If the info above doesn't help, you can ask the project creator directly.
7
Backers
$111

pledged of $4,400 goal
Funding Unsuccessful This project reached the deadline without achieving its funding goal on January 17, 2012.
Funding period
Dec 8, 2011 - Jan 17, 2012 (40 days)
Pledge $1 or more

1 backer

"Shwayze" This is your shout out...either you love art, you are an artist, or just love dirty dancers from way back. The entire art community just got a tingle from your swagger! I will include 1 lucky Shwayze with "Shakespeare".I also will post your name on the Daftpixel.com website..go Dirty!

Estimated delivery: Jan 2012

Pledge $5 or more

2 backers

"Bieber" One copy of the original "Two Faces" drawing on paper autographed and dated. Learn how swiftly a sketch goes from doodle to dandy should you procure the posters as well. Or just rock it coffee and all! 1 8.5x11" sheet. Shipping included in the 50 states of doodle and dandy.

Estimated delivery: Feb 2012

Pledge $20 or more

0 backers Limited (200 of 200 left)

"Shakespeare" This gets your name or comment in fine print on the edge of the printed poster... this text will frame the entire border in white on all this bad ass blackness. Comments and names must be approved... If your name is Al Koholic we might get a laugh. Poster not included! P.S. Keep comments short and.....be nice.

Estimated delivery: Feb 2012

Pledge $20 or more

0 backers

"Eve" as the day breaks the story unfolds...... She is passionate about the environment, her surrounding and others. A true joy to be around and tempting to the eye... She likes to be the center of attention, shopping and the occasional bad boy. She likes trouble as long as she is the boss. A full size print of the left side of the diptych with archival inks on recycled paper and a semi gloss finish. 36"x36" rolled up in a tube and delivered in the USA shipping included. Add $15 for shipping globally.

Estimated delivery: Feb 2012

Pledge $20 or more

0 backers

"Adam" Incredibly left brained ( for an artist) however he is on the right. A gemini all the way! Inquisitive, and engaging and nothing has changed. I believe he still is an an innocent in this story however, the confidence from his smile alone can melt any sun into the horizon of serenity. He keeps himself busy sharing this dichotomy with his amazing friends. Enjoy the consuming perspective and hyper detail to no end with everything that makes him part of this story in poster form. A full size print with archival inks on recycled paper and a semi gloss finish. 36"x36" rolled up in a tube and delivered in the USA shipping included. Add $15 for shipping globally.

Estimated delivery: Feb 2012

Pledge $20 or more

0 backers Limited (20 of 20 left)

"Blue Agave" giclee on canvas print. 25"x12". A high quality print of one of my oil paintings. Look for the image below. Mailed in a tube and delivered in the USA! Signed by me.

Estimated delivery: Jan 2012

Pledge $20 or more

0 backers Limited (20 of 20 left)

"Morning Do" by Chris Elliman. 24"x12 giclee on canvas print. A high quality print of one of my oil paintings. Look for the image below. Mailed in a tube and delivered in the USA! Signed by me.

Estimated delivery: Jan 2012

Pledge $20 or more

0 backers Limited (20 of 20 left)

"Killing Time" 27"x18" High quality giclee on canvas. A high quality print of one of my oil paintings. Look for the image below. Mailed in a tube and delivered in the USA! Signed by me.

Estimated delivery: Jan 2012

Pledge $20 or more

0 backers Limited (20 of 20 left)

"Wet Dream" by Chris Elliman. 18"x24". A high quality giclee on canvas. A high quality print of one of my oil paintings. Look for the image below. Mailed in a tube and delivered in the USA! Signed by me.

Estimated delivery: Jan 2012

Pledge $20 or more

0 backers Limited (20 of 20 left)

"Time after Time." by Chris Elliman 24"x18" A high quality giclee on canvas. A high quality print of one of my oil paintings. Look for the image below. Mailed in a tube and delivered in the USA! Signed by me.

Estimated delivery: Jan 2012

Pledge $20 or more

0 backers Limited (20 of 20 left)

"New Harvest" by Chris Elliman. 22.5" x18" A high quality giclee on canvas. A high quality print of one of my oil paintings. Look for the image below. Mailed in a tube and delivered in the USA! Signed by me.

Estimated delivery: Jan 2012

Pledge $35 or more

1 backer

"Revolt"..... Now you are on to something! You are pledging to bring 500 hours of airbrush insanity delivered to your home. Have a party, bring some friends over and tell them you have a new view from your house. Enjoy having both pieces and decide for yourself if you want to enjoy them as one or break out the tiger blood. Either way you win. 2 36"x36" posters rolled up in a tube and delivered in the USA shipping included. Add 15 for international shipping.

Estimated delivery: Feb 2012

Pledge $40 or more

1 backer

"Peripheral Vision" These posters might be worth hanging on to for a while and I will autograph and date both panels for you! Now you are on to something! You are pledging to bring 500 hours of airbrush insanity delivered to your home. Two full size posters 36"x36" signed! Have a party, bring some friends over and tell them you have a new view from your house. Enjoy having both pieces and decide for yourself if you want to enjoy them as one piece together or keep them separated. Either way you win.2 36"x36" posters rolled up in a tube and delivered in the USA shipping included. Add 15 for international shipping.

Estimated delivery: Feb 2012

Pledge $500 or more

0 backers

"DaftPixel" a full size panel, (left or right) canvas print on stretcher bars signed and dated. Also a signed copy of the drawing. This reward is for 1 side of the diptych only....Specify left or right side upon order. Delivery included in the USA. Add $100 for shipping globally.

Estimated delivery: Mar 2012

Pledge $8,000 or more

0 backers Limited (1 of 1 left)

"Patron!" The ORIGINAL painting on canvas... 100% airbrush on canvas. Both sides! Signed and delivered to you in the USA. Will include the original drawings! each panel is 36"x36"..you get both! Blood sweat and tears. Add $100 for shipping globally.

Estimated delivery: Feb 2012
View in Video Mode