Help support For The Wins I Lost The Game Tour.
We have been working extremely hard these past couple of months to bring you guys new music, shows, and merchandise. We have just booked a tour that starts April 28th and goes through May 5th to reach some places and fans we haven't been able to reach. Each member of our band is working hard, trying to save for the expenses that come with tour. Without the support of our friends and family we wouldn't be where we are now. We honestly have the best fans in the world, so we are asking for your help once again<3
We have printed a limited amount of shirts in hopes to raise the last bit of money we need to make this tour possible without driving us into the ground! There are multiple prizes you can receive with pledging a certain amount. Any amount helps us and we thank you so much for any amount donated/pledged. Please help spread the word, share us with your friends and family but most of all Support Your Local Music Scene no matter where you are from. Support music!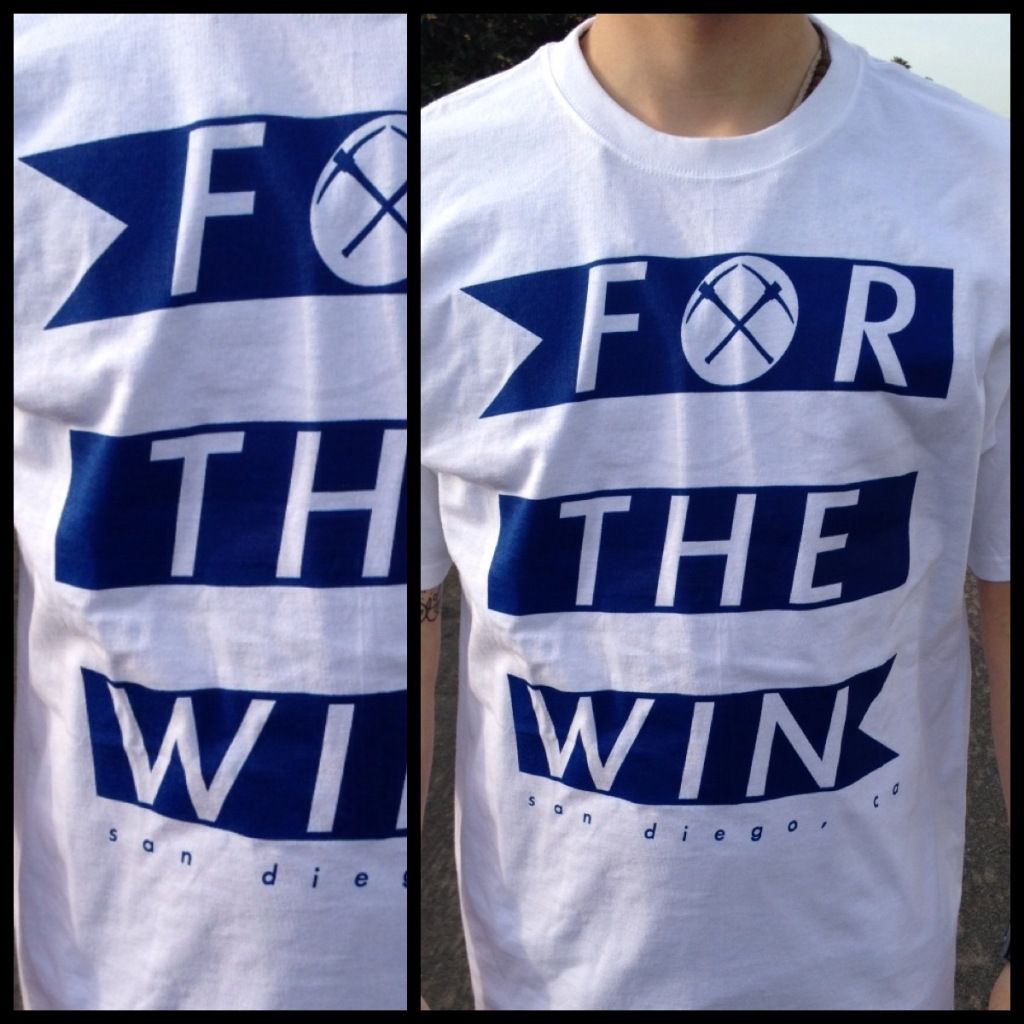 FAQ
Have a question? If the info above doesn't help, you can ask the project creator directly.
24
Backers
$692

pledged of $640 goal
Funding period
Apr 10, 2012 - Apr 17, 2012 (7 days)
Pledge $1 or more

1 backer

Receive an email from us thanking you and telling you how amazing you are!

Estimated delivery: Apr 2012

Pledge $5 or more

4 backers

Receive your choice of a digital or hard copy of our new EP titled "Break The Ice".

Estimated delivery: Apr 2012

Pledge $20 or more

8 backers

Receive a Limited Print For The Win "Banner" White Tee in either Green or Blue Print!

Estimated delivery: Apr 2012

Pledge $20 or more

3 backers

Receive a Limited Print For The Win "Break The Ice" Tee in either Navy Blue or Black!

Estimated delivery: Apr 2012

Pledge $40 or more

4 backers

Receive both the For The Win "Break The Ice" Tee and the For The Win "Banner" White Tee, Copy of our EP, along with a hand written love note from us<3

Estimated delivery: Apr 2012