LoA KS information on ThreeGates Forum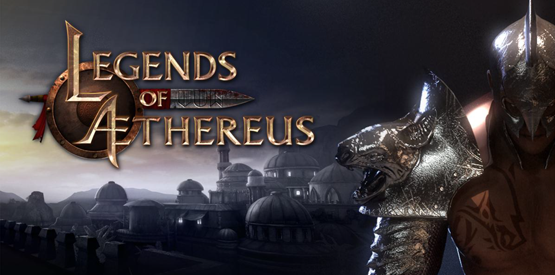 Hello LoA Kickstarter Backers! 

We would like to cordially invite you to our forum where we have put all the information you will require to collect your Legends of Aethereus KICKSTARTER Rewards. 
We will also be posting up information about how you can get involved in helping shape some of the features for LoA. We will be posting up Free LoA mini-games, information about the MOD tools, developer videos as well as other goodies. So we will be looking for community feedback and engagement and are excited to hear what you all have to say. 
Information about accessing the Beta for Legends of Aethereus will also be posted up in the next few weeks. We are excited to get the closed beta out there and get feedback. 
Forum Link 
http://forum.threegates.se/index.php#c8
Once again thank you for your support! 
-ThreeGates Team
1,212
Backers
$35,544

pledged of $25,000 goal
Funding period
Jun 22, 2012 - Jul 22, 2012 (30 days)
Pledge $5 or more

42 backers

Supporter Level - Your name in the credits as a Supporter of Legends of Aethereus. Our everlasting thanks.

Estimated delivery: Aug 2012

Pledge $15 or more

560 backers

Solo Hero Level - A digital copy of the game at release and your name in the credits as a Solo Hero.

Estimated delivery: Aug 2012

Pledge $25 or more

71 backers

Solo Hero Media Pack Level - A digital copy of the game at release and your name in the credits as a Solo Hero. Plus you will receive a digital art book and a digital audio download including the LoA Main Theme music, Arena Last Stand Theme and in game sound effects.

Estimated delivery: Aug 2012

Pledge $25 or more

197 backers

Buddy Pack Level - Two digital copies of the game (one for you and one for a friend) at release and your name in the credits as an Officer.

Estimated delivery: Aug 2012

Pledge $30 or more

34 backers

Solo Hero plus T-Shirt Level - A digital copy of the game at release and your name in the credits as a Solo Hero. Plus a Legends of Aethereus T-Shirt

Estimated delivery: Aug 2012

Pledge $35 or more

18 backers

Buddy plus T- Shirt Pack Level - Two digital copies of the game (one for you and one for a friend) at release and your name in the credits as an Officer. Plus a Legends of Aethereus T-Shirt

Estimated delivery: Aug 2012

Pledge $40 or more

150 backers

Expedition Pack Level - Four digital copies of the game (enough for a full co-op party), a digital copy of the soundtrack, a digital set of Legends of Aethereus Wallpapers, early access to the closed beta for all four game copies and your name in the credits as an Expedition Leader.

Estimated delivery: Aug 2012

Pledge $50 or more

49 backers

Expedition Pack Level plus T- Shirt - Four digital copies of the game (enough for a full co-op party), a digital copy of the soundtrack, a digital set of Legends of Aethereus Wallpapers, early access to the closed beta for all four game copies and your name in the credits as an Expedition Leader. Plus a Legends of Aethereus T-Shirt

Estimated delivery: Aug 2012

Pledge $100 or more

47 backers

Heroic Leader Pack Level - Four digital copies of the game (enough for a full co-op party), a digital copy of the soundtrack, a digital set of Legends of Aethereus Wallpapers, a collectors edition box copy of the game signed by the development team and sent to your home, early access to the closed beta for all four game copies and your name in the credits as a Heroic Leader.

Estimated delivery: Aug 2012

Pledge $250 or more

2 backers

Legendary Explorer Pack Level - Four digital copies of the game (enough for a full co-op party), a digital copy of the soundtrack, a digital set of Legends of Aethereus Wallpapers, a collectors edition box copy of the game signed by the development team sent to your home, a personalized signed autographed poster from the team, early access to the closed beta for all four game copies and your name in the credits as a Legendary Explorer.

Estimated delivery: Aug 2012

Pledge $500 or more

2 backers

Arena Champion Level Pack - A unique end game level weapon of awesomeness with your personalized in-game name. Four digital copies of the game (enough for a full co-op party), a digital copy of the soundtrack, a digital set of Legends of Aethereus Wallpapers,a collectors edition box copy of the game signed by the development team and sent to your home, a personalized signed autographed poster from the team, early access to the closed beta for all four game copies and your name in the credits as an Arena Champion.

Estimated delivery: Aug 2012

Pledge $1,000 or more

1 backer Limited (5 of 6 left)

Timeless Hero Statue Pack - We will work with you to make a personal life size statue in your likeness, or the likeness of a friend or family member, in any gear or outfit that chose. We will then permanently place your statue in the courtyard adjacent to the Arena Entrance in the Nexus City-State. The Statue also includes a plaque which we can customize with your name or message of your choice. This reward also includes four digital copies of the game (enough for a full co-op party), a set of Legends of Aethereus Bed Sheets, a collectors edition box copy of the game signed by the development team and sent to your home, a personalized signed autographed poster from the team, a digital copy of the soundtrack, a digital set of Legends of Aethereus Wallpapers, early access to the closed beta for all four game copies and your name in the credits as Timeless Hero!

Estimated delivery: Aug 2012

Pledge $1,000 or more

0 backers Limited (10 of 10 left)

LAN Master Pack - 100 copies of the game, enough for any LAN cafe owner or LAN party operator that wants to show they have great taste in games. This reward level also includes the digital soundtrack, a digital set of Legends of Aethereus Wallpapers, a collectors edition box copy of the game signed by the development team and sent to your home, a personalized signed autographed poster from the team, early access to the closed beta for all one hundred game copies and a listing in the credits as a LAN Master.

Estimated delivery: Aug 2012

Pledge $1,500 or more

1 backer Limited (4 of 5 left)

Demigod Level Pack - A custom set of armor that is one of a kind in the game! Four digital copies of the game (enough for a full co-op party), a set of Legends of Aethereus Bed Sheets, a collectors edition box copy of the game signed by the development team and sent to your home, a personalized signed autographed poster from the team, a digital copy of the soundtrack, a digital set of Legends of Aethereus Wallpapers, early access to the closed beta for all four game copies and your name in the credits as Demigod!

Estimated delivery: Aug 2012

Pledge $4,000 or more

0 backers Limited (2 of 2 left)

Larger Than Life Statue Pack - We will work with you to make a personal massive size statue in your likeness, or the likeness of a friend or family member, in any gear or outfit that chose. We will then permanently place your statue in the Nexus City-State. The Statue also includes a plaque which we can customize with your name or message of your choice. This reward also includes four digital copies of the game (enough for a full co-op party), a set of Legends of Aethereus Bed Sheets, a collectors edition box copy of the game signed by the development team and sent to your home, a personalized signed autographed poster from the team, a digital copy of the soundtrack, a digital set of Legends of Aethereus Wallpapers, early access to the closed beta for all four game copies and your name in the credits as a Larger Than Life Hero!

Estimated delivery: Aug 2012

Pledge $5,000 or more

0 backers Limited (1 of 1 left)

Ultimate Master of Time Space and Dimension Level Pack - Consultation with our designers to develop a completely customized unique gear kit (one of a kind armor and weapon load out), a set of Legends of Aethereus Bed Sheets, a collectors edition box copy of the game signed by the development team and sent to your home, a digital set of Legends of Aethereus Wallpapers, a personalized signed autographed poster from the team, four digital copies of the game, early access to the closed beta for all four game copies and your name in the credits as The Ultimate Master of Time Space and Dimension!

Estimated delivery: Aug 2012