Award-Winning photographer and graphic designer Brenda Stumpf explores the myths of mermaids
PROJECT BACKGROUND
Fascinated with the imagery and duality of mermaid legends, photographer and designer Brenda Stumpf has assembled a team of talented models and divers to shoot a collection of images that aim to capture the myth, beauty, and danger of this maritime legend.
To accomplish this, the team will travel to Playa Del Carmen on the Yucatan Peninsula, where the project will be shot over the course of several days inside the local cave systems. Experienced cave divers in the region have already pinpointed the location where the shooting will take place.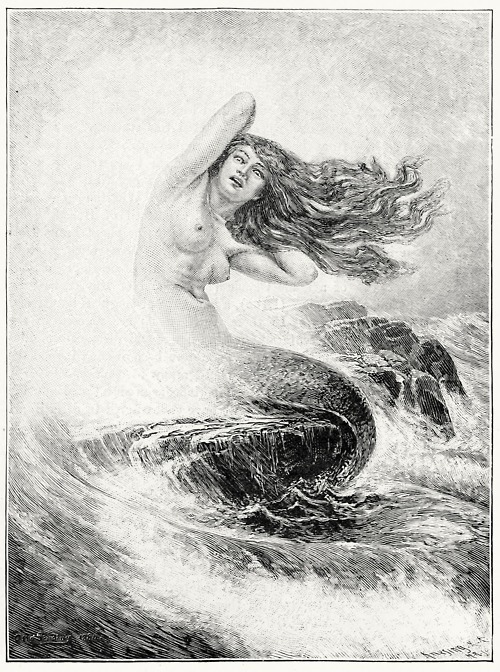 GOALS
This is a deeply personal project for Brenda and the team, and several members have already dedicated their own personal finances to see that it becomes a success. The scope of experience and talent on this project is staggering.
The end result will be a full-color, 80-page, 13"x11" book, complete with commentary, interviews, and behind the scenes documentation. In addition, we will be making limited edition archival art prints available for purchase, the proceeds of which will help finance a gallery show.
COSTUMING
Originally designed and hand-built tails are being constructed from scratch for use in this shoot. These tails have been custom-fitted to the models' bodies and provide a truly unique element to the project. They are comprised of neoprene, silicone, and chiffon. Below you can see an example of how these tails will move in the water captured from video of our recent 'swim test'.
FUNDING
Funding will go towards costuming and safety expenditures. Any funds raised over our minimum goal will go towards publication and gallery expenses. We hope you'll be a part of this adventure by helping us meet our goal!
...................................................................................................................

CREW
Our crew will include the talents of:
Brenda Stumpf: Photographer
Mike Varga: Dive Medic/Safety
Elisa Buller: Model/Videographer
Dan Johnson:  Diver/Underwater Assistant
El Imagenero: Set Photographer
Jessica Dru: Model/Costume Designer
Virginia Hankins: Model/Diver
PHOTOGRAPHER BACKGROUND
Brenda Stumpf's underwater photography has been winning awards and recognition for a while now. What began as a discovery with rented underwater equipment has led to critically acclaimed images and worldwide recognition as one of the rising stars of underwater photography.
Some samples of her work can be seen below.
*Music is copyrighted, and provided, in kind, by Angel Figueroa
FAQ
Have a question? If the info above doesn't help, you can ask the project creator directly.
61
Backers
$3,884

pledged of

$2,800

goal
Pledge

$10

or more

You selected

11 backers

Receive a personalized thank you post card featuring an image from the project.

Estimated delivery:

Pledge

$25

or more

You selected

18 backers

A personalized thank you card and (1) 5x7 photo print of your choice, either from the mermaid project or from any of my published images.

Estimated delivery:

Pledge

$50

or more

You selected

11 backers

A personalized thank you card and (1) 8x10 photo print of your choice, either from the mermaid project or from any of my published images and a donor listing on the project credits.

Estimated delivery:

Pledge

$100

or more

You selected

7 backers

A personalized thank you card and (1) 8x10 photo print of your choice, either from the mermaid project or from any of my published images and a donor listing on the project credits. PLUS a digital copy of the mermaid project book.

Estimated delivery:

Pledge

$250

or more

You selected

6 backers

A personalized thank you card, a donor listing on the project credits and (1) signed copy of the mermaid project photo book which will including exclusive behind the scenes footage and interviews.

Estimated delivery:

Pledge

$500

or more

You selected

1 backer

A personalized thank you card, a donor listing on the project credits, (1) signed copy of the mermaid project photo book, and a limited release box set of (10) 5x7 prints.

Estimated delivery:

Pledge

$1,000

or more

You selected

0 backers

A personalized thank you card, a donor listing on the project credits, (1) signed copy of the mermaid project photo book, and a personal portrait mini-session with Brenda Stumpf (any necessary transportation and lodging expenses are not included).

Estimated delivery:

Pledge

$3,000

or more

You selected

0 backers Limited (1 left of 1)

Custom mermaid tail - tailored for you, in the style of the mermaid project, with your choice of colors, plus, (1) signed copy of the mermaid project photo book.

Estimated delivery:
Funding period
- (30 days)
View in Video Mode