Camera's and software
We have received some of our items this week. The first thing I will do is start working on the two cameras. We ordered Canon cameras because we need to modify the software inside the camera so that the cameras will automatically take pictures every 20 seconds.

To accomplish this we will download Canon hack software onto the SD card. The software is called CHDK and we will install this onto the SD card. This will override Canons original software inside the camera. The CHDK firmware allows us to control the camera much more then the original software did. We will be adding a intervalometer script that will control how often the camera takes a picture on its own.

After we get everything we want on the SD card, we will make it bootable so that when the camera is turned on it automatically reads our SD card firmware and follows its commands. We chose the Canon A480 because it allows the hacking software to be installed, and because it is small and light weight which is very important because we have to keep our weight down. It also takes high quality pictures.

Below is the picture of our cameras, once we get the CHDK software installed and working then we will move on to the next step.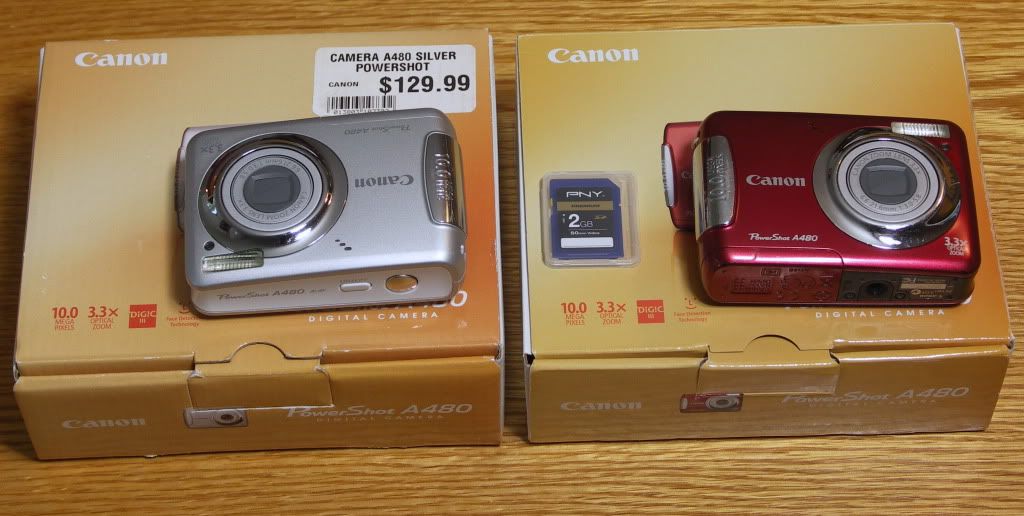 41
Backers
$1,428

pledged of $1,100 goal
Funding period
Mar 26, 2012 - Apr 25, 2012 (30 days)
Pledge $5 or more

3 backers

Your name will be included on the flight manifest and a personal thank you from a very grateful 11 year old boy!

Estimated delivery: Jun 2012

Pledge $10 or more

20 backers

Receive (2) 4x6 photos from the highest altitude of the flight + your name on the flight manifest and a personal thank you from a very grateful 11 year old boy!

Estimated delivery: Jun 2012

Pledge $25 or more

9 backers

Receive (2) 5x7 and (2) 4x6 photos (all different views) + your name on the outside of the payload container, and a personal thank you from a very grateful 11 year old boy!

Estimated delivery: Jun 2012

Pledge $50 or more

3 backers

Receive a photo magnet of the best shot of the flight PLUS all of the above.

Estimated delivery: Jun 2012

Pledge $100 or more

1 backer

Receive an 8x10 photo from the top of the flight PLUS ALL of the above rewards.

Estimated delivery: Jun 2012

Pledge $200 or more

0 backers

You will receive a beautiful 5x10 Desk Calendar with up to 4 different photos from the flight on it PLUS ALL of the above.

Estimated delivery: Jul 2012

Pledge $350 or more

2 backers All gone!

You will get to place your business card or similar sized card in view of the camera as it ascends to the near edge of space, at an altitude of approx 17-18 miles high. You will receive an 8x10 photo of your card at the apex of the flight PLUS ALL of the above rewards.

Estimated delivery: Jul 2012