Support American designer Kamii Nettles on her journey of the making of her next collection titled, "Thank God It's Over."
The Brand
Truth is an international casual lifestyle Brand that goes beyond trends, and is emerged in art, culture, and couture to vamp up wardrobes with it's modern edge and art inspired graphics. Truth's unique designs grab women's attention, and each collection is accompanied by a story that captures the imagination and establishes an emotional bond with our target market. Truth began by designing custom illustrations and branding to selected vintage pre-made items, and is now planning to shift to designing all of our own couture garments.
The Birth of Truth
Shortly after graduating from Savannah College of Art and Design in 2008, I was sure I had found the man of my dreams and planned on spending the rest of my life with him. Well, that's when I believed in Fairytales. As I found myself sitting around and waiting for his proposal, I got the call (it's not you, it's me). I was so broken and felt as if I had lost myself in a man. The only way I knew to deal with my emotions was to put them into the two things that I love most, art and fashion therapy. In the beginning stages of developing my collection, I knew that designing apparel devoted to women was my niche. All that was left to do was to come up with a name. What better name than Truth for a collection that is influenced by love and life. I, Kamii Nettles, the Founder and Head Designer, alongside my mother and Co-Founder Sonja Nettles, are the brains behind the company. I have my BA in Advertising and a background in graphics and my Mother is a self taught seamstress, who has been sewing since the age of five. Together, we create a fun, peaceful, and loving environment which makes designing even more enjoyable.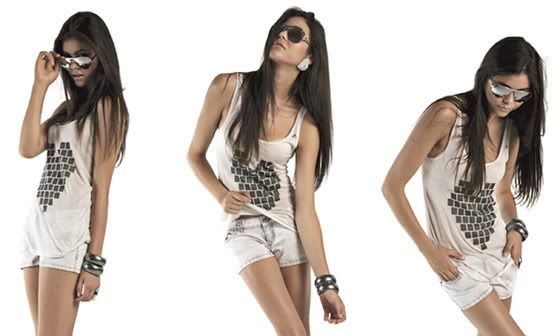 Our first collection: Obsessive Love featured four contemporary designs featuring graphics inspired by pop culture and vintage jewelry. Simple embellishments like silver nail heads and Swarovski crystals added a touch of rocker chic edge. Much like the color palettes of the Renaissance and Romantic arts, the collection featured cream, blush, grey and black—all colors that convey emotions of love. (Click here to view lookbook)
What You're Supporting
We're now in the process of designing our first cut and sew line and are in need of your pledges to help cover production and more. Over the past year, lack of inventory has been our main issue. This issue will be resolved by helping us increase the quantity of garments produced. Reaching this goal will not only allow us to meet all orders and request that are sent our way, but also support the cost of expanding the brand, photoshoot cost, showroom rental space in New York City and more.
A Breakdown of What Some of your Funds Will Help Fund
Purchasing Fabrics - Fabrics being used for final garments must be sourced and priced before fabric for samples are sent out to dye houses.
Production of Garments - Once fabric has been dyed, samples are then sent out to a selected manufacture to be printed and sewn into a finished garment.
Shipping - After production, boxes of finished garments must be carefully delivered from the manufacturer location to Atlanta (including shipping taxes).
Photoshoot - Once finished garments arrive, models, hair stylists, makeup artist, and shoot location will be selected. Renting space to hold a photoshoot that tells a story can be expensive.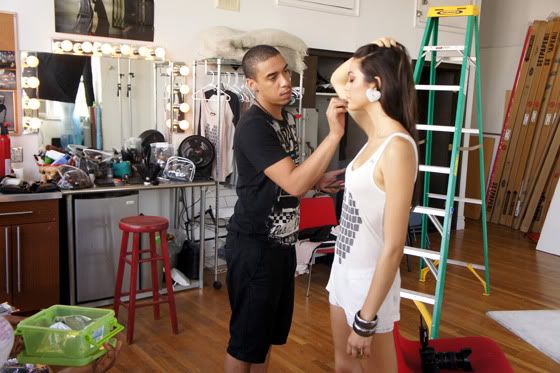 Lookbook Printing - Each season each designer prints full color lookbooks. Every look from the collection is photographed, numbered, and created into a booklet for buyers and promotional purposes.
Line Sheet Printing - Line Sheet is a full color sheet that buyers reference for style numbers, wholesale prices, fabrics, colors, prints, and sizes that each individual garment is available in.
Showroom Rental (NYC) - Renting showroom space in New York City is very expensive, but with that said, it's the most important part of the entire process. Showrooms allow buyers to view the collection in-person. A showroom is where buyers check for quality, fabric, colors, fit, and style, which will help make a decision if they want to place an order. After an order has been place, buyer then select pieces that they feel will sale best in their store.
Primetime Emmy Awards Gifting Suites - I've been invited to take my collection to Los Angeles this August, to be apart of the Primetime Emmy Awards Celebrity Gifting Suites! Costs includes rental space, product, and décor.
Your funding will be a blessing and enable me to fill orders across the country. Remember, no amount is too small and all donations are greatly appreciated!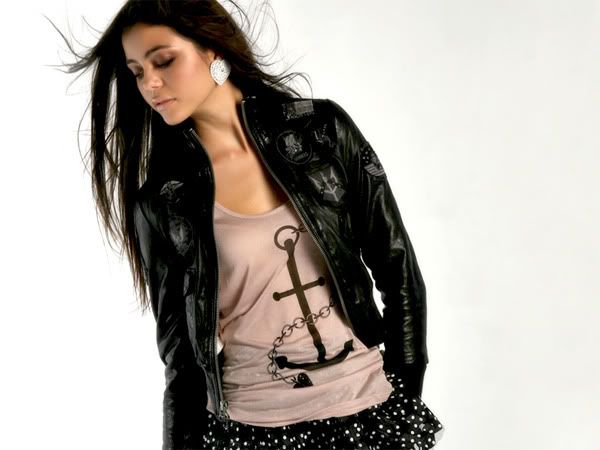 The Reviews
"Love your tees!!" - Jenna Krowicki (MTV's new docu-series "Chelsea Settles")
"We love Truth Collection!!" - Disfunkshion Magazine
"I know I love a piece when I wear it out and not just for my blog. I have worn this top several times already. It is a worn in comfy black tank top that looks perfect with black skinny jeans. If I can't find something to wear, this tank top comes in handy because its baggy and long and it makes any outfit look effortlessly cool." - Arielle Nachmani (Blogger – Somethingnavy.com)
"The easy, roomy tanks are super comfy and can be dressed down with jeans or dressed up with skinny pants and heels. Better than regular shirts, these feature sparkles and designs that can fit seamlessly into any wardrobe." - Claire Sulmers (Journalist at The Fashion Bomb)
"I love @truthcollection!!!!" - Emily Laurence (Entertainment Web Editor at Seventeen.com)
"My extraordinarily talented stylist Stacy had some killer tanks on hand from Truth Collection for wardrobe." - Michelle Moore (Fashion Editorial Photographer - Click here to see stunning images from Michelle's photoshoot using our tanks)
The Rewards: Below are samples of rewards that you could receive (Please see right-side panel for list of rewards)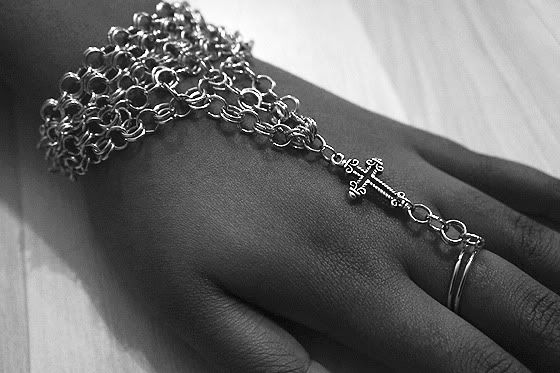 LIMITED EDITION: 'HE SAVES' Hand Piece (handmade by Me) - Pledge $200 or More; NOTE: Ring adjust to most sizes (please included ring size in email).
Note to Backers: Everyone who selects a reward including a pieces from Spring/Summer  2013 Collection will receive their pieces before it hits the racks in stores! How cool is that!
Note to International Backers:I would love for all of you to own a piece from my next collection as well! I just need some help with shipping your rewards. :)
$35 Pledge - add $10
$65 Pledge - add $15
$100 Pledge - add $15
$200 Pledge - add $15
$300 Pledge - add $20
$500 Pledge - add $25
$1000 Pledge and up - add $25
Note to All: Once goal has been reached, please allow time (6 to 9 months) for production and delivery of garments. I will a sure you, it will be worth the wait! I also, need all backers to email me their sizes (Women - XS, S, M, L, XL; Men - S, M, L, XL, XXL) along with their full name.
Credits:
Special Thanks to Sherod Grayer and Sonja Nettles for helping with filming. Models: Jessica Milhomem (with Ford Models NY) and Yuri McGhie
Thanks so much for taking the time to check out my project. If you have any questions, please feel free to contact me via email at kamii@truthcollection.com.
To find out more about Truth please visit TruthCollection.com
Please help me spread the word by sharing my project page link with family and friends via social media platforms!
Thanks for your support,
FAQ
Have a question? If the info above doesn't help, you can ask the project creator directly.
31
Backers
$1,627

pledged of $15,000 goal
Funding Unsuccessful This project reached the deadline without achieving its funding goal on April 2, 2012.
Funding period
Feb 17, 2012 - Apr 2, 2012 (45 days)
Pledge $20 or more

2 backers

The greatest and up most respect for funding a project that will empower women, a behind-the-scenes 5" x 7" photo from our SS 2013 photoshoot (autographed by the designer), and your name in a list of supporters on truthcollection.com

Estimated delivery: Apr 2012

Pledge $35 or more

11 backers

TANK from our next collection (Selective Items Only*)! Valued at $65. This is a great way to show your support and grab a piece from our SS 2013 Collection at a great price! (Plus your name in a list of supporters on truthcollection.com)

Estimated delivery: Aug 2012

Pledge $65 or more

4 backers

TWO TANKS from our next collection (Selective Items Only*)! Get two tank tops for the retail price of one (Valued at $130 USD)! (Plus your name in a list of supporters on truthcollection.com)

Estimated delivery: Aug 2012

Pledge $100 or more

2 backers

A Limited-Edition vintage soft LOGO TEE exclusively for BACKERS ONLY, plus any TANK from our next collection! Pledge once and get TWO SWEET DEALS! Tee available in both, MEN and WOMEN sizes. (Plus your name in a list of supporters on truthcollection.com)

Estimated delivery: Aug 2012

Pledge $200 or more

0 backers

A Limited-Edition 'HE SAVES' Hand Piece exclusively for BACKERS ONLY, any TOP from our next collection, plus a personalized handwritten note from the designer! An EVEN SWEETER DEAL! Ring adjust to most sizes. (Plus your name in a list of supporters on truthcollection.com)

Estimated delivery: Aug 2012

Pledge $300 or more

0 backers Limited (20 of 20 left)

Dine with the designer in Atlanta (Travel / lodging accommodations not provided), a DRESS from our next collection, plus a personalized handwritten note from the designer! You'll have the chance to find out anything you would like to know. (Plus your name in a list of executive supporters on truthcollection.com)

Estimated delivery: Aug 2012

Pledge $500 or more

0 backers

Join the Crew on set of our next photoshoot (Travel / Lodging accommodations not provided), get any FOUR PIECES from our next collection, plus a personalized handwritten note from the designer! (Plus your name in a list of executive supporters on truthcollection.com)

Estimated delivery: Aug 2012

Pledge $1,000 or more

0 backers Limited (5 of 5 left)

A design in our next collection will be inspired behind your story, get any SIX PIECES, plus a personalized handwritten note from the designer! (Plus your name in a list of executive supporters on truthcollection.com)

Estimated delivery: Aug 2012
View in Video Mode