sugarSNAP: Ready For Our Close-Up!
Hi backers!
We're here with a couple of quick updates.
First of all, thank you, AGAIN, for your amazing support of our Kickstarter Car-Go campaign. We finished with over $8800 and more than 100 backers.
YEAH!
For those of you getting the sugarSNAP Files as your reward, we will be sending those out next month as promised. Be prepared to feel more organized and less-stressed. Your teeth may appear whiter and people may start asking if you "started working out" or "recently got a new haircut"? Okay, we can't guarantee THAT. But, we know when we use our Files to organize our bags, we really do feel on top of the world and we can't wait for you to experience this for yourselves.
For the lucky backers who will be receiving the Car-Go system, we're still planning on delivering those in July. Very soon, we'll have some awesome photos to share with you. As soon as we closed our campaign, we finalized an agreement and we can't wait to share the news about our manufacturing partners. In fact, if you really can't wait (and I don't blame you!) you can get a sneak peek on our FACEBOOK PAGE. If you stop by, don't forget to "LIKE" us, because we all need a little Facebook love!
Today's real news has to do with an exciting update ...sit down for this one: the sugarSNAP team is heading to Hollywood this week to audition for ABC's Shark Tank!
That's right everyone, we're hoping to make it on to the show for Season 4!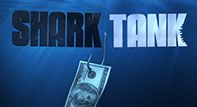 For those of you not familiar with the show,  Shark Tank is a reality series on ABC.
They are currently auditioning entrepreneurs and looking for "the next successful (and possibly wealthy) entrepreneurs, inventors, businesspersons, creators and innovators."
From their website:
"In each episode, budding entrepreneurs are given the unprecedented chance to make their business grow immediately.
Whether you just have a fantastic idea, are a start up or already operating successfully and looking to expand, if you feel you have a lucrative business or product and could use financial backing, then Shark Tank is just the show for you."
As contestants, you get to pitch your idea to a panel of venture capitalists and self-made millionaires! If they like you and your idea, they may choose to make an investment in your company.
We know competition will be tough, to say the least. But we think our sugarSNAP brand has some breakthrough products that might be of interest to the "sharks," and we could use the exposure of being on national TV, not to mention a sizable investment and the business acumen and professional connections of the judges.
So please wish us luck and we'll be sure to keep you updated on this exciting endeavor. Remember, one of our sugarSNAP sayings is: "have a taste of adventure every day" Normally, just working full-time, having four-year-old twins and launching a new business gives us plenty of adventure...but we decided to take a big risk and head to Hollywood!
Much love,
Tarah & Stacy
112
Backers
$8,831

pledged of $8,000 goal
Funding period
Apr 4, 2012 - May 4, 2012 (30 days)
Pledge $5 or more

9 backers

For a $5 pledge, you'll get our undying appreciation and a specially-designed sugarSNAP thank you card sent old-school style, through the mail. (And who doesn't love to receive mail these days? No one, that's who!)

Estimated delivery: May 2012

Pledge $20 or more

10 backers

A pledge of $20 gets you our undying appreciation, an awesome snail-mail thank you card with our autographs (hello eBay one day?!) and the chance to help us choose new colors and patterns for the next Car-Go order. (Your good taste could be immortalized in minivan trunks nationwide!) Plus, you'll be acknowledged on all of our social media channels (Facebook, Twitter and on our website). Oh! And a kicky little fridge magnet with our adorable pod-and-peas logo on it.

Estimated delivery: May 2012

Pledge $45 or more

21 backers

You'll get our very first product, the sugarSNAP Files: A set of five lightweight, beautifully designed bags. They fit perfectly inside your existing diaper bag, purse or backpack (Dads love 'em too!). Each File has an easy-to-identify tab on top so you never have to navigate the "Bermuda Triangle" diaper bag again! (Domestic shipping included, if you live overseas you might want to throw in a few extra bucks to cover the expense.)

Estimated delivery: Jun 2012

Pledge $65 or more

31 backers

You've earned the title of sugarSNAP BFF! For a pledge of $65 you'll get...drum roll please...the actual Car-Go bin and a set of six coordinating File bags that store and organize all of your baby and kid items in the trunk of your car or SUV.

Estimated delivery: Jul 2012

Pledge $100 or more

16 backers

The "Baller" level! Ohhhh yeah. For a pledge of $100 you'll get the Car-Go system (bin and matching file bags) along with a snazzy, eco-friendly sugarSNAP canvas shopping bag.

Estimated delivery: Jul 2012

Pledge $200 or more

3 backers

We'll reward your support with a Car-Go system AND a set of the sugarSNAP Files. You'll be the most organized (and possibly least-stressed) parent on the block.

Estimated delivery: Jul 2012

Pledge $500 or more

1 backer

This, friends, is our "Double-Trouble" package in honor of our lovable twins. You'll get TWO sets of the Files (one in each color) and TWO Car-Go systems (one in each color). Consider your baby shower gift-buying needs taken care of. You're welcome.

Estimated delivery: Jul 2012

Pledge $1,000 or more

0 backers

We'll reward your generosity with TWO Car-Go systems and TWO sets of the Files - and the Files will come pre-packed by us (baby and toddler gear experts!) with some of the coolest stuff around.

Estimated delivery: Jul 2012

Pledge $2,500 or more

0 backers

For this, the "We Heart You" level, we'll reward you with two Car-Go systems and two sets of the Files - and ALL FOUR products will come fully stocked. We'll pack the Files with everything you need for babies and toddlers and we'll also stock the Car-Go systems with all the stuff you need in your car to feel prepared and all Mary Poppins-like!

Estimated delivery: Jul 2012