Chapple Sauce is a casual game, based on the love of a dog, Emma aka Chapps, but mainly everyone's best friends, their pets!
WHAT'S ALL THIS ABOUT CHAPPLE SAUCE?
Chapple Sauce will be a casual game, for Android and iPhone, based on the love of a dog, Emma aka Chapps, but mainly the love of everyone's best friends, their pets! 
Chapple Sauce will be an action/puzzle game with features not yet included in a casual game at this time. 
THE GAME
The main goal of Chapple Sauce is to collect apples to make Chapplesauce.  You will shoot her out of a cannon, she'll bounce off clouds and other things to get to the apple trees.  As the game develops we want to include people being able to have their own dog in the game, to make it a personal experience. After we get funding we will continue to update with levels, customizations, and special upgrades.  We will be launching this on the Android and iPhone markets to start with.
HIGHLIGHTS AND FEATURES
Here are some examples of what will be in Chapple Sauce:
Customization - Premium accounts will be able to Chapplfiy their dogs.  You get to select a dog that resembles yours, pick the color, stretch and modify them to look like your pet!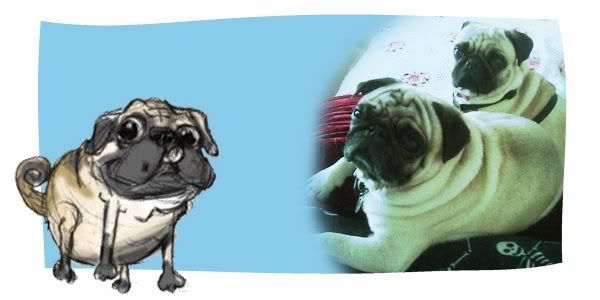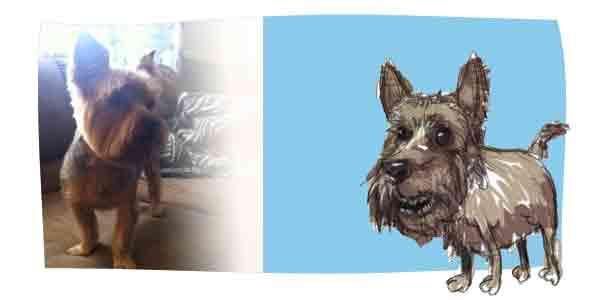 Timelapse - As the levels progress the time of day will change from morning to night.
Firefly level - The last level will be the Firefly level.  It will be dusk and there will be a mason jar of fireflies that must be knocked over to release the fireflies, providing light to see the apples in the trees.
OUR MISSION
To create an interactive, customizable, personalized game based on our pet and yours!  Emma was a rescue dog and we want to help bring awareness to No Kill Animal shelters with our brand. We will focus on having pet friendly ads when the game is developed and launched.. For the lifetime of this brand we will continue to bring awareness to animals.
TEAM CHAPPLE SAUCE
Josh Barsell is a vocalist, founder of Bonnie Brae, a local Los Angeles rock band who came up with this innovative idea while he was walking Chapps one day with his girlfriend/business partner/co-creator/stepmother of Chapps, Lindsey Means.  "Wouldn't this be an amazing idea for a game!?"  Lindsey agreed and they started brainstorming on ideas.  Fast forward a few months to a night out with co-creator Cliff Duyn who is a game industry veteran.  Josh was talking about his idea, and Cliff thought it could be something special and immediately wanted to be a part of turning this idea into a reality.  They all decided to become business partners and bring Chapple Sauce to life!
WHY KICKSTARTER?
Josh and Lindsey came up with the idea, Cliff helped bring it to life with his drawing and animating skills, now we need funds to bring it to life and to you!  The funds will be used to develop the game and launch it.  
REWARDS
Hand Made Chapple Sauce Doll

Chapple Sauce T-Shirts
PLUS MANY MORE!
FLEX GOALS
If we get over funded, what do we plan on doing?  Well, we are glad you asked!  This is not the only game that we want to develop, we have two other games in mind. Chapps Attack will be a whack-a-mole type game where Chapps' paws at kitties in alleys and other places.  Chapps n' Friends Pinball will be the third game.   We want to make a number of fun games based on your pets and ours!  Anything over our goal will be put towards making this brand the best we can make it.  We want to bring you games for years to come.  We want Chapps Apps to become a house hold name.  
FAQ
Have a question? If the info above doesn't help, you can ask the project creator directly.
13
Backers
$995

pledged of $3,500 goal
Funding Unsuccessful This project reached the deadline without achieving its funding goal on June 19, 2012.
Funding period
May 20, 2012 - Jun 19, 2012 (30 days)
Pledge $5 or more

1 backer

Special thanks on our Twitter and Facebook page.

Estimated delivery: Aug 2012

Pledge $10 or more

2 backers

All of the above, plus a Personal Postcard from the Chapple Sauce team.

Estimated delivery: Aug 2012

Pledge $15 or more

0 backers

All of the above, plus a choice of Chapple Sauce Wallpaper and a PDF Chapple Sauce Poster [of your choice] for your printing pleasure.

Estimated delivery: Aug 2012

Pledge $25 or more

3 backers

All of the above, plus Beta Testing to be a part of the development, your input is very important to us.

Estimated delivery: Aug 2012

Pledge $50 or more

1 backer

All of the above, plus Original Artwork of Chapple Sauce by Cliff Duyn. Outside of US please include $5 to your pledge for shipping.

Estimated delivery: Aug 2012

Pledge $75 or more

1 backer

All of the above, plus get your NAME in the CREDITS.

Estimated delivery: Jun 2012

Pledge $100 or more

0 backers

All of the above, plus handmade Chapple Sauce Doll and a Limited Edition Chapple Sauce backers' T-shirt in your size (Unisex XS - XL). Outside of US please include $10 to your pledge for shipping.

Estimated delivery: Aug 2012

Pledge $150 or more

0 backers

All of the above, plus a Skype video call with Chapps and some of the team, we'll answer any questions you have, and Chapps will sing for you!

Estimated delivery: Aug 2012

Pledge $250 or more

0 backers Limited (5 of 5 left)

All of the above, plus get your dog Chapple-fied and in the game as a playable character + the original artwork of your Chapple-fied dog.

Estimated delivery: Aug 2012

Pledge $500 or more

0 backers

All of the above, plus Executive Producer credit on Chapple Sauce, get any game we make FREE for LIFE, plus insider info on updates and future games.

Estimated delivery: Aug 2012

Pledge $1,000 or more

0 backers Limited (5 of 5 left)

All of the above, plus come have Lunch or Dinner with the Chapple Sauce Team in Hollywood, CA and get to meet Chapps! Travel expenses NOT included.

Estimated delivery: Aug 2012
View in Video Mode