I'm recording a new solo album. With your help it'll soon be ready for release!
HEY!  I'VE GOT SOME NEWS…
I've spent the last year writing a TON of new songs. All kinds of songs  - rock 'n' roll songs, acoustic songs, songs that I hesitate to characterize. I've been playing some of them at my shows, but there are many I have yet to share with the world. I recently began recording this stuff - but there's still much to be done! I need your support to get it out there.
MY GOAL…
Is to share this new music with you. I'm excited about it, and I want you to hear what I've got. With your help, this Kickstarter campaign will raise the money I need to finish recording, pay musicians, mix, master and package my album.
Time in the studio is a HUGE opportunity, and I appreciate every moment I have to make new music. Anything I make beyond my $8,000 goal will go to additional recording. The more you give, the more I can do. Let's make it happen!
WHAT YOU GET
I'll repay your support any way I can think of to thank you. The list includes CDs, guitar lessons for you or a friend, tickets and house concerts.
If you want to create a tailor-made package for your contribution, e-mail me and I'll work with you to come up with something good. E-mail links are at top and bottom of this page.
TELL FRIENDS!
Please tell your friends about this project. Every contribution counts, so a Facebook or twitter link, or an e-mail to friends and family, can make a huge difference. 
THANKS!
Thanks for checking this stuff out. I'm excited about my new songs and can't wait to share them with you.
And THANK YOU for your help. I'm humbled and honored to have your support, and I appreciate it more than I can say.
Michael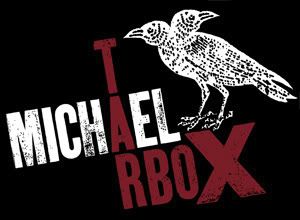 FAQ
In an age where record labels are struggling, it's harder for musicians like myself to find label support for my music. As a result, I must find other ways to fund recordings, which help sustain my career.  I can't do it myself, so I'm turning to you, my friends and fans, to help get this music out. It's really not an exaggeration to say that you are my label!

Kickstarter creates direct links between musicians and fans, and getting funding up front helps me avoid the burnout that's often the result of money-related frustrations for musicians.  Your contribution helps me sustain a career over the long term, and I'm grateful for your support.

My pal Todd Goodman shot the video. I can't thank him enough for his help. I can't recommend him enough either - he's a great guy who does fantastic work.  You can reach him at www.bigarmdigital.com 
177
Backers
$10,081

pledged of $8,000 goal
Funding period
Apr 20, 2012 - May 24, 2012
Pledge $5 or more

6 backers

I'll email you an album track two weeks before release date to thank you for your support!

Estimated delivery: Sep 2012

Pledge $15 or more

18 backers

I'll email you a track from the new album - and send you a copy of my last solo record via US Mail! Please add $5 for Canada and International orders.

Estimated delivery: Sep 2012

Pledge $30 or more

29 backers

A digital download of the new album two weeks before release.

Estimated delivery: Sep 2012

Pledge $40 or more

31 backers

An autographed CD two weeks before release. Plus my endless gratitude!

Estimated delivery: Sep 2012

Pledge $50 or more

39 backers

An autographed CD plus download of my top-secret versions of other artists' songs!

Estimated delivery: Sep 2012

Pledge $75 or more

5 backers

Everything listed for $50 PLUS a CD of album demos with my original cover art!

Estimated delivery: Sep 2012

Pledge $100 or more

26 backers

CD AND T-SHIRT! Autographed CD, new limited-edition Tarbox Ramblers T-shirt (I'll e-mail you requesting size info), album demos CD and download of my versions of other artists' songs.

Estimated delivery: Sep 2012

Pledge $200 or more

4 backers

Crazy! Autographed CD, 2 tickets to any Michael Tarbox or Ramblers show, and a one-hour guitar or songwriting workshop, in person or by Skype. Plus album demos CD, T-Shirt and download of my versions of other artists' songs.

Estimated delivery: Sep 2012

Pledge $300 or more

2 backers

GUITAR LESSON/SONGWRITING SPECIAL! Get the new CD - plus FOUR one-hour Guitar or Songwriting workshops with me for you or a friend, in person or by Skype!

Estimated delivery: Sep 2012

Pledge $400 or more

1 backer

ONE-OF-A-KIND RECORDING! I'll record a set of old and new songs, dedicate it to you or a friend, and send it to you on CD. All acoustic guitar, live with no overdubs. No two sets will be alike; each CD cover will be unique. With everything listed for $200.

Estimated delivery: Sep 2012

Pledge $600 or more

0 backers

BOSTON-AREA HOUSE SHOW! I'll play a show in your home, or venue of choice, anywhere within 100 miles of Boston. Perfect for that throw-down you and your friends have been planning! I'll provide sound system. With everything listed for $200 contribution.

Estimated delivery: Sep 2012

Pledge $1,000 or more

0 backers

NORTHEAST US HOUSE SHOW! I'll play a live show in your home, anywhere within 200 miles of Boston. With everything listed for $200 contribution, my hand-written CD lyrics and a big thank you in the liner notes!

Estimated delivery: Sep 2012

Pledge $2,000 or more

0 backers

I'LL PLAY A HOUSE SHOW ANYWHERE EAST OF THE MIGHTY MISSISSIPPI - transport and lodging included! With everything listed for $200 contribution, hand-written CD lyrics and a thank you in the liner notes!

Estimated delivery: Sep 2012

Pledge $3,000 or more

0 backers

HOUSE SHOW ANYWHERE IN THE CONTINENTAL US OR CANADA! Transport and lodging included, whether you're in Saskatchewan or Santa Fe. With everything listed for $200 contribution, hand-written CD lyrics and executive producer credit in the liner notes.

Estimated delivery: Sep 2012
View in Video Mode