I'm building a game laboratory masquerading as a pie cart. Yep, a sidewalk food cart that serves slices of pie, ice cream and coffee in Portland, OR.
I'm building a game laboratory masquerading as a pie cart. Yep, a sidewalk food cart that serves only slices of pie, ice cream and coffee in downtown Portland, OR.
So let me back up and tell you who I am first. I'm an interaction designer for Cheezburger Networks that's has been working on social strategy and games for the few years. I also love food. I see the pie cart as a space to observe human behavior. I'll change up the rules constantly to test out different hypothesis of why people make the choices they do. Hopefully, it will facilitate serendipitous interactions between strangers in silly, funny and memorable ways.
Let me give you an example of one game that we'll play that actually was the inspiration for it all. It came from a blog post written by Cabel Sasser of Panic about a Mystery Cafe that he stumbled upon in Japan. It works like this. A customer orders as usual but it's explained that they don't get what they ordered... they get what the person before them ordered. The person who comes after them will get what they ordered. It's a big chain. You can elect to set the person after you for a sweet treat.
Back to the pie: the cart will serve beautiful slices of homemade pies. The flavors will be mostly tried and true recipes from my granny but there will be the occasional gourmand flavor like Momofuku's chocolate pie that has a cult following in NYC. A la mode? Of course, and there will be an ever-ready pot of fresh coffee at hand.
When: I'm building the cart now and hope to debut at 30HD in Pioneer Courthouse Square on July 2-3.
Where: The cart will live at the corner of NW 12th and Davis outside of Portland Incubator Experiment. Will travel for special events.
Follow twitter.com/pieLabPDX for locations and updates!
Funds raised will help cover construction, the required $1 million in liability insurance, and permitting costs.
PieLabPDX is working in the spirit of cooperation with the Project M PieLab of Greensboro, AL. Thanks for the support, guys!
FAQ
Have a question? If the info above doesn't help, you can ask the project creator directly.
56
Backers
$1,650

pledged of $1,500 goal
Funding period
Jun 15, 2010 - Jul 5, 2010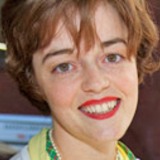 Pledge $5 or more

13 backers

One slice of delicious pie, made with love, to be collected from the cart at your leisure.

Pledge $25 or more

15 backers

One slice of delicious pie, plus a t-shirt with the caption "pie beats cake" because we all know it does.

Pledge $25 or more

3 backers All gone!

FIRST 3 BACKERS can claim the *whole pie* package below for only $25!

Pledge $40 or more

14 backers

A whole pie! You can lick the piece you want, heck you can lick the whole pie. I won't even tell if you don't share. Choose from our menu of seasonal fruits and custard flavors. You get a shirt too.

Pledge $100 or more

4 backers

Name a flavor to be served the opening month. You could name it after yourself, your cat, your boss (Sourpuss Steve Gooseberry). You receive a whole pie in that flavor, a t-shirt and official taste tester status. Put your mark on the PieLab menu!

Pledge $500 or more

0 backers Limited (2 of 2 left)

A private pie party where I bring the cart and serve up to 50 of your lucky friends my lovely handmade creations. Flavors of your choosing. Oh, and also a shirt. All the big spenders get a shirt.
Featured!
View in Video Mode