A feature documentary about Kathputli, India's last magician's colony. Help preserve this mystical place before it is destroyed.
HOW TO USE KICKSTARTER:
On the right-hand side, do you see the list of Pledge Levels? Kickstarter allows you to donate to our project, and in return, you'll have our eternal gratitude--and some really neat and free rewards. 
Just choose a contribution level that feels comfortable for you, click on it, and you can send us a pledge through Amazon Checkout. It's important to note that Tomorrow We Disappear will only receive payment if we meet our Funding Goal. 
CORRECTION:
Kickstarter doesn't let us update the "Estimated Delivery" on our rewards, and there is an error for our $35 pledge level, "a signed DVD." We will not be delivering in December of 2011, but far more likely, in December of 2012. We are incredibly sorry for the confusion, and if you wanna talk about different rewards, just send us a message. We're happy to accommodate. 
What is "Tomorrow We Disappear:"
For hundreds of years roaming artists traveled the Indian countryside, creating the stories, the mythological backbone that would unite a country. Before radio, film, and television, these artists helped form what we now call the Web of India. 
In the 1950s the artists ended their itinerant routes and moved into vacant land beside a jungle in West Delhi. They called their new home the Kathputli Colony. The colony is now a tinsel slum, providing home to some of the world's greatest street magicians, acrobats, and puppeteers. But last year the government sold the Kathputli land to real estate developers; the slum is to be bulldozed and cleared for development.
Our film, "Tomorrow We Disappear," will take you into the world of the Kathputli Colony, to experience the last remnants of its unique culture before it's too late. 
What do we have:
So much. From our first production shoot in India we have 180 hours of film footage, 500 photographs, and original musical recordings. And the characters are amazing: there's a magician who spent ten years in the jungle refining his craft; a puppeteer who--despite living in the slum--has traveled the world and won India's Academy Award for Performing Arts; an old bear handler who had his bear taken away by the government and now needs to work on the street with his grandchildren; and many more. 
We're (hopefully) returning in November! 
Why do we need money:
We're making this film independently, and we would love to keep it that way. We were able to scrounge funds to produce our first shoot in India, but if we want to honor Kathputli and make this film what we know it can be, we need your help!
Here are some things your contributions will help cover:
- compensating the Kathputli artists for their performances in our film
- renting a camera and lighting package for a 3-week production shoot
- licensing music and archival footage for our film and theatrical trailer
- hiring a designer and motion graphics artists to work on our titles, subtitles, and animations
- hiring a colorist and professional sound mixer 
- finishing + transfer costs so we can distribute theatrically
- paying ourselves a stipend to cover our rent (and maybe even food...oh, documentary!)
What are some sample rewards:
Magic rings:
Maya acrobat instructional video: 
A limited-run print from Emmy Award-winning photographer, Joshua Cogan:
A Puppet from Dalip Bhatt:
A Producer Mystery Box: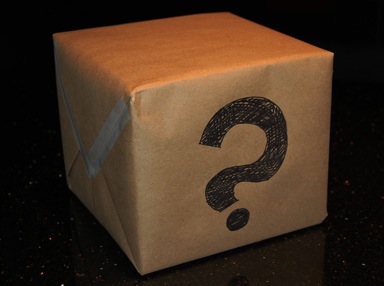 The songs in our trailer were provided by:
Helios - "First Dream Called Ocean" (check 'em at http://www.unseen-music.com/)
Jonquil - "Lions" (big thank you to Dovecote!)
FAQ
If we stay on-target with our shoot schedules, we're looking to have a rough cut together by January 2012 and a final version of the film ready for March. 

What a great expositional question! We're cross-platform storytellers, so we're actually collaborating with:

- Condition ONE (conditionone.com) to create immersive videos for the iPad, iPhone, and Android devices. 

- Bluecadet (bluecadet.com) to create a beautiful interactive narrative that chronicles the prehistory of the colony, back when the magicians were itinerant.

- Red Paper Heart (redpaperheart.com) to create an interactive installation immersing people in the beautiful, complex, ramshackle world of the colony. 

Yes! Our goal will go a long way towards helping us complete the film, but it won't cover everything. The less we need to work with traditional investors, the more liberty we have to tell the story in our own voice. 

Then we get nothing. And we cry for a week. Then we get back to work.

But seriously, let's not let that happen. 

There are some great NGOs that do work in the colony. We recommend reaching out to Sarthi (sarthi.org). Their approach is that the best way to support the artists is to provide them a livelihood. They organize a variety of programs (festivals, events, school trips) that provide revenue to Kathputli families.

They also work with the media to ensure that government malfeasance is exposed and that the slum dwellers aren't relocated without a plan for them to have housing. 

Email us. Here are our personal emails. It may take some time, but we'll try to respond to every reasonable request.

Jim - jimgoldblum@gmail.com

Adam - adammweber@gmail.com
540
Backers
$61,931

pledged of $40,000 goal
Funding period
Oct 4, 2011 - Nov 13, 2011 (40 days)
Pledge $1 or more

15 backers

An enthusiastic high-five if we ever run into you on the street (optional: chest bump).

Estimated delivery: Nov 2011

Pledge $5 or more

26 backers

Welcome to the team! Not only will you receive lovely karmic satisfaction, you're now privy to all of our exclusive behind-the-scenes updates from India. Plus, we'll write you a hand-written thank you note.

Estimated delivery: Nov 2011

Pledge $10 or more

144 backers

A magic ring! Our film's main character Rahman is a street magician who, after each performance, sells his audience rings imbued with the mystic powers of India. Own one and change your life.

Estimated delivery: Apr 2012

Pledge $25 or more

9 backers

Our music supervisor has the best record collection of pretty much anyone we've ever met, and for a small fee, he'll make you your own downloadable mix tape!

Estimated delivery: Jan 2012

Pledge $35 or more

138 backers Limited (37 of 175 left)

A signed DVD. Sure, it won't be imbued with any magical properties, but it will be beautifully designed and have exciting bonus content.

Estimated delivery: Dec 2011

Pledge $45 or more

20 backers Limited (80 of 100 left)

Get our signed DVD, a downloadable mix tape, and a magic ring!

Estimated delivery: Dec 2012

Pledge $50 or more

23 backers

A magic tutorial from Rahman. Rahman takes an ordinary cigarette and turns it into something extraordinary. We'll upload you a password-protected video of Rahman teaching this easy, engaging magic trick.

Estimated delivery: Dec 2011

Pledge $75 or more

1 backer

A tutorial from Maya, a young acrobat in the colony who can put any Western yogi to shame. Maya can bend rebar with her neck and pickup needles with her eyes (while standing on her head). We'll upload you a password-protected video of her as she teaches her brothers some unbelievable moves.

Estimated delivery: Dec 2012

Pledge $90 or more

16 backers

All of the above. And if you're in New York, watch a Bollywood Film with our translator Grant Davis, the founder of Brown Town magazine. You'll also receive a copy of his forthcoming book documenting India's bizarrest architecture, Mind Vision.

Estimated delivery: Dec 2011

Pledge $100 or more

31 backers Limited (19 of 50 left)

A signed poster. We're working with some incredible designers and illustrators to create unique limited-run posters of Kathputli's artists and performers.

Estimated delivery: Jan 2012

Pledge $125 or more

25 backers

A hand puppet from Kathputli! These puppets take one day each to make, are made of wood and fine cloth. They will make beautiful gifts for children and collectors.

Estimated delivery: Jan 2012

Pledge $125 or more

3 backers Limited (27 of 30 left)

Want a hand-signed DVD AND a limited edition poster AND a magic ring! Have yourself a night of magic and wonder.

Estimated delivery: Dec 2012

Pledge $150 or more

1 backer Limited (29 of 30 left)

For aspiring magicians or those in need of a killer Halloween outfit, our main character, Rahman, will go and buy some of his magician outfits! If you've ever wanted to look like an awesome wizard, here is your chance.

Estimated delivery: Jan 2012

Pledge $150 or more

6 backers Limited (14 of 20 left)

Double trouble! Get an awesome hand puppet + a signed limited-run poster. POW!

Estimated delivery: Jan 2012

Pledge $200 or more

0 backers

This one is for the women! Get yourself a floral patterned kurta, a traditional long, loose-fitting shirt that all the women (and well, many of the men) in the colony wear.

Estimated delivery: Jan 2012

Pledge $250 or more

17 backers

A hand-woven quilt. One of our main characters is Babulai "One Eyed" Bhatt. His wife is considered one of the best weavers in the colony. We will commission one of her beautiful patch-work quilts to keep you toasty.

Estimated delivery: Jan 2012

Pledge $350 or more

1 backer Limited (19 of 20 left)

The mystery box! We will fill you up a box of some of our production team's favorite stuff. Maybe it'll include an inspiring DVD or some crazy tidbits from the colony or something we scribbled in kindergarten. Embrace chaos. Get a box.

Estimated delivery: Dec 2011

Pledge $500 or more

1 backer All gone!

Adam has a delightful beard. But maybe it's time for change: should he shave it into a fu-manchu? Maybe it's time he rock an "Abe?" We think perhaps it'd look best Henna-died in the Diwali style? With this prize, Adam's beard is now yours to creatively direct.

Estimated delivery: Nov 2011

Pledge $500 or more

6 backers

A hand-carved, ten-string puppet. The president of Kathputli, Dalip Bhatt, also heads a world-renowned collective of wood carvers in the colony. His puppets take 5 days each to construct, and we can commission you an original.

Estimated delivery: Jan 2012

Pledge $800 or more

0 backers Limited (20 of 20 left)

Your choice of a signed limited-run print from our Emmy Award-winning photographer, Joshua Cogan (see Josh's beautiful work here: www.joshuacogan.com).

Estimated delivery: Jan 2012

Pledge $1,000 or more

1 backer All gone!

INTERACTIVE SPECIAL: Please note that this pledge does not require a monetary contribution. If you can get us over 1,000 fans on our "Tomorrow We Disappear" Facebook page, you will receive an Associate Digital Strategist credit on our project. And whoever can get us the most Facebook fans (over 1,000) will receive a Digital Strategist credit.

Estimated delivery: Nov 2011

Pledge $1,200 or more

1 backer

A personalized puppet from Puran Bhatt. Puran is a lifelong resident of Kathputli, who in 2003 won India's Academy Award, the highest award for traditional arts, for his puppeteering. If you provide a photo of what you want, we can commission an original puppet from Puran.

Estimated delivery: Feb 2012

Pledge $2,500 or more

3 backers

A private screening followed by a Q&A with the film producers, Jim and Adam. We will bring a box of our favorite wine. You'll bring the questions. We'll go Dutch on the joy. You'll also receive all of the above rewards.

Estimated delivery: Mar 2012

Pledge $5,000 or more

2 backers

An Associate Producer credit + all the above rewards.

Estimated delivery: Mar 2012

Pledge $10,000 or more

0 backers

A 45-minute hug from Jim + Adam.

Estimated delivery: Dec 2012
Featured!
View in Video Mode