Is a reality board game of driving for children, families, and anyone that drives. It is the only driving board game of its kind.
 THE 10 REASONS YOU SHOULD HELP WITH THIS PROJECT!
If you, once a kid, sat in the back seat and watched your parents drive
If you, once a kid, played with, or rode on a toy car.
If you, once a kid, have a desire to drive when you asked your dad or mom this universal kid's question - "Hey Dad! or Hey Mom! can I drive?
If you, once a kid, with the support of your parent, joyfully sat on the lap of either one of them, as you steered their car down the neighborhood street.
If you, once a kid, now turned a teenager, was very eager to obtain your long awaited driver's license.
If you, once a kid, now the parent of a household with a car and a teenager approaching the driving age.
If you, once a kid, now a parent who worries about his or her teenage driver whenever he or she drives out.
If you, once a kid, now a legal driver, with who's  taxes helps maintain our road's streets.
If you, once a kid, now a current legal driver of this generation, looks forward to the future generation of drivers - our children.
If you, once a kid, now owns a car, and drives daily on the road with the community of other drivers, feels related to any of these "if's", then, you are related to - "Hey Mom! or Hey Dad! can I drive? Please join me then with your donation to make this game a reality.
A TRUE STORY YOU MUST READ!
Although it may be hard to imagine, but there was a time in history where the world was without automobiles. At that time people traveled from place to place by foot, by mule, by camel, by horse, and by wagon. Since the invention of the first automobile by the French engineer Nicolas Joseph Cugnot in 1789, everywhere you look, Trucks, Minivans, Sedans, Coupes, and Sport cars, fill our neighborhood streets and the highways.
The automotive breakthrough has provided us with greater ability to move faster and easily from place to place. More importantly, the breakthrough has transformed the human mind, and created a universal love for driving. This was the beginning of the driving movement. We love our cars, show-off in them, and most of the time enjoy driving. So everyone that drives is a part of this "MOVEMENT", and therefore, part of Hey Mom! or Hey Dad! can I drive?
HEY MOM! CAN I DRIVE? or HEY DAD! CAN I DRIVE? - is a reality board game of driving for children, families, and anyone that drives. It is the only board game of its kind designed with complete traffic signs and street configurations for people to play, compete, and enjoy like in real-life. So please come join me with your donations, and let's make this game a reality, and make history together.
MAKE HISTORY TOGETHER? - BUT HOW?
Every patented or copyrighted invention is kept in the museum of library of congress. This board game will be there with my name as the inventor. Your name will be there with me as a donor; and this is how any donor who gives $45 or more will be listed in my "MY HEROIC DONOR'S LIST". Your (Full name, Country, or City) will be listed in this special name list, a copy of which will be inserted inside every copy of the game produced. This game is about you, me and anyone that drives. And those that donate money to bring it to reality also deserves their place in history.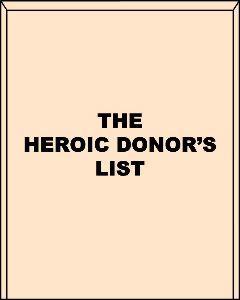 THE GAME BOARD 
  As shown in the prototype picture, the board game's layout shows a well designed typical city street in the U.S. ,or in any other modern city. The streets are named or numbered, street signs such as: traffic lights, stop and yield signs, pedestrian, school and railroad crossings, detours, and other road safety signs are fully incorporated in the design. 
Just as in real-life, the street sides are flanked with residential homes, apartments, banks, hospitals, convenient stores, restaurant, gas stations, fast-food, government buildings such as (Police station, MVD, Fire station), and other commercial properties. The business stores and the commercial properties are for sale during game play. Players will be able to buy (with their play money), own, and collect revenue on their properties from other players. The game's contents  inludes:
1 dice (mph)
1 Game Board
4 Color Car Tokens
1 Pack of Traffic Cards
Ownership Cards
1 Heroic Donor's List
The Game's Rule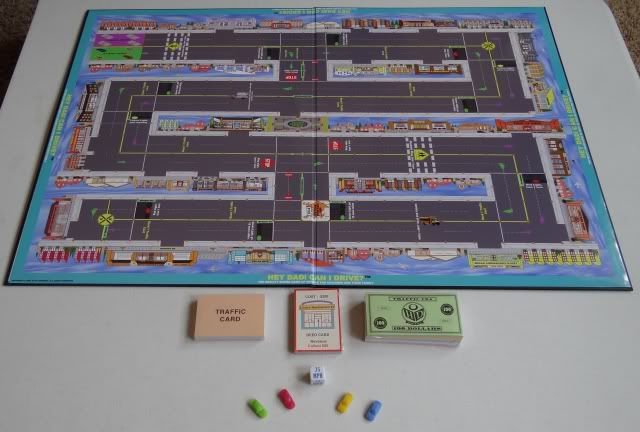 YOUR DONATION:
Your donation is like the foundation of a house or the pillar of a statue. Without it this project will not happen. So, even when you find that my campaign funding goal is met, I urge you to still donate to other projects because your contribution really matters (every $1 counts). This will only further this project forward. I guarantee that your donation will be devoted 100% to this project.  As you can see, this is my life. Planned expenditures with your donation includes:
Steel mold for the car tokens
Metal plate for the dice
Type-setting plates for the - Play Money, the Traffic Cards, and the Production cost for game boards and boxes
Shipping, Promotion, Trade Shows, Press releases
THE IMPACT OF THE GAME:
This game is fun and exciting! It will make a tremendous impact on its players, especially children. It can be used as a teaching and learning tool for children at home and in school, both here in the United States or around the world to teach kids about the responsibility of driving and road safety. 
PERKS:
All my Donors will be rewarded for their contributions. Gifts include: Games, T-shirts, "Heroic Donor's List", Life-time membership, and many other gifts.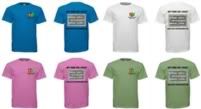 ** To make your generous donation, please click on the "BACK THIS PROJECT" and follow the Kickstarter instruction.**
Finally, I would like to thank everyone for their support. Please share this project with your family, friends, and co-workers,  through your emails, facebook, and twitter.
With much gratitude,
Dayo Akinbinu (akinbnu@realityboardgames.com)
FAQ
Have a question? If the info above doesn't help, you can ask the project creator directly.
14
Backers
$591

pledged of $45,000 goal
Funding Unsuccessful This project reached the deadline without achieving its funding goal on December 10, 2011.
Funding period
Oct 21, 2011 - Dec 10, 2011 (50 days)
Pledge $25 or more

2 backers

THE THANK YOU PACKAGE - For your donation and support, you will receive my sincere thanks on my company's post card (Reality Board Games, Inc.). You will also become a full member of Hey Mom! or Hey Dad! Can I Drive? National Association, with a certificate of membership issued in your name and mailed to your address.

Estimated delivery: Jan 2012

Pledge $45 or more

4 backers

THE "HEROIC DONOR'S LIST" PACKAGE - Your name will be listed in the "HEROIC DONOR'S LIST", a copy of which will be inserted inside each and every copy of the game produced. You will also become full member of Hey Mom! or Hey Dad! Can I Drive? National Association, with a certificate of membership issued in your name and mailed to your address.

Estimated delivery: Jan 2012

Pledge $65 or more

1 backer

THE T-SHIRT PACKAGE - I am very grateful for your support. For your donation, you will receive 1 T-Shirt with the game imprint on the back and my company's logo in the front. The T-shirt comes in small, medium, large, and x-large, and in 4 colors: white, blue, teal, and pink. In addition, you will also receive all the gifts in reward #2.

Estimated delivery: Jan 2012

Pledge $85 or more

1 backer Limited (1999 of 2000 left)

THE BOARD GAME PACKAGE - For your candid donation, you will receive a copy of the game, and earn yourself a place in history with me as your (name, country or city) will be listed in the "HEROIC DONOR LIST". A copy of this list will be inserted inside each and every game produced, so that who ever owns a copy of the game will know the donors that help bring this board game to reality. In addition, you will also receive a copy of the game, plus automatic membership of Hey Mom! or Hey Dad! Can I Drive? Association, with the certificate of membership issued in your name and mailed to you. Delivery for the board game will be April 2012.

Estimated delivery: Apr 2012

Pledge $100 or more

1 backer

THE CENTURY PACKAGE - For your $100 donation you will receive: (1). 1 T-Shirt (color of your choice and size) (2). 1 Board game of Hey Mom! or Hey Dad! Can I Drive? (you make your choice). (3). Your name will be listed in the "HEROIC DONOR'S LIST", a copy of which will be inserted inside each and every game produced. (4). You will automatically become a member of the "National Association" of Hey Mom! or Hey Dad! Can I Drive? with a certificate of membership issued in your name and mailed to you. Delivery for the board game will be April 2012.

Estimated delivery: Jan 2012

Pledge $250 or more

0 backers Limited (500 of 500 left)

THE BIGGY PACKAGE - Thanks very much for your big donation and big support. For your big contribution, you will receive: (1). All the gifts in reward #5, but you will get 2 board games (one of each) instead of 1 game. Delivery date for the games will be April 2012.

Estimated delivery: Jan 2012

Pledge $350 or more

0 backers Limited (100 of 100 left)

THE GRANDE PACKAGE - Thanks for your generous Grande donation. You will receive all the rewards in level #6. In addition, you will also get 1 copy of my next reality board games to be published hereafter (delivery date not yet specified, but guaranteed with a signed ("I OWN YOU NOTE").

Estimated delivery: Jan 2012

Pledge $500 or more

0 backers Limited (80 of 80 left)

THE SUPER GRANDE PACKAGE - I am very grateful for your donation. In return, you will receive: (1). 2 T-Shirts with the game imprint (your choice of colors and sizes) mailed to you at your specified address. (2). 2 copies of the board game (1 of each. Delivery date - April, 2012). (3) Automatic member of Hey Mom! or Hey Dad! Can I Drive? National Association, with a certificate of membership issued to you. (4) Your name will also be listed in the "HEROIC DONOR'S LIST". (5). You will also receive 1 copy of my next future board games to be published hereafter, which will be guaranteed with a signed ("I OWN YOU NOTE"). Delivery date not yet specified.

Estimated delivery: Jan 2012

Pledge $1,000 or more

0 backers Limited (50 of 50 left)

THE "ONE K CLUB" PACKAGE - You will receive all the rewards in the $500 level. In addition, as a member of the special "One K Club", your picture or image will be posted by your name in the "HEROIC DONOR'S LIST" with a brief detail note about you. This is to further recognize your heroic contribution with your physical image.

Estimated delivery: Jan 2012

Pledge $3,000 or more

0 backers Limited (15 of 15 left)

THE "INDUCTION" PACKAGE - I am graciously thankful for your belief and support for this project. Under the induction package, you will receive everything listed in reward #9 above. But wait, here comes the ultimate reward for your grand donation - Your name will be inducted or used as a street name or as a property name in the final design of Hey Mom! and Hey Dad! Can I Drive? So, just as property names such as "Boardwalk", "Park Avenue", and other "Monopoly" board game property names became known and recognized all over the world, so will your name be known and recognized from generation to generation.

Estimated delivery: Jan 2012
View in Video Mode