Flytrap is a supernatural drama set in rural, dystopian Maryland during the 1930's.
The year is 1937. A plague has laid waste to the United States. For years, people have been coping with this epidemic in any way they can while the infected continue to mindlessly slaughter anyone in their path. Only now is the country beginning to recover.

 Mary Cook, a young widow, keeps to herself on her immense estate. Inherited from her husband's family, it is all she has. As the rest of the world tries to move on, Mary isolates herself, quietly struggling with her personal losses. When an estranged family friend arrives seeking shelter, she is forced to reconsider the value of human connection and come to terms with something she's been hiding since the outbreak began.
Obviously, we are really excited about this project. We wouldn't be on Kickstarter otherwise. Flytrap is, without a doubt, the most ambitious independent project any of us have ever pursued. 
Yes, we are somewhat intimidated, but in a healthy way. We are more than ready. The script is solid. After all, this thing is only fifteen pages and has been in development for the last eight months. We've done literally dozens of favors and  worked literally hundreds of hours for free in order to make sure that we would have the resources and people available to make it happen.
Many of us met at Hampshire College in Western Massachusetts while some of us know each other from as far back as high school in Charlottesville, Virginia. We are a group of talented and disciplined artists that just haven't gotten their "break" yet.
We ask that you to have faith in us. We can promise that the film we create will be something you will be proud to have put your money towards. And it really is only the beginning. Although we have done a number of smaller projects, Kickstarter has granted us an opportunity to actually gather the resources so that the toils of our respective imaginations can be projected onto the screen one day soon.
Our qualifications are nothing to scoff at. Collectively, our current crew has worked on a number of different endeavors - commercials, music videos, shorts, and features. 
Benjamin Smith, the co-writer and director, has worked in the film & television industry in both New York and LA, in both production and development. At Hampshire college, he headed the production of dozens of comedy sketch videos and full-sitcom-length episodes of the independently-produced Cop/Detectives. Flytrap is loosely based on his short story of the same name. Luke Tilghman, the producer, has been working with film and video for over ten years, and has produced everything from shorts to music videos on everything from DV to 35mm film. Ted Day, the co-writer and producer, recently produced two music videos (Sweet Harmony by Del Marquis, Keep It In Motion by Guided By Voices) and was art director for the Faster Horses by MNDR video. Independently, he has written a number of plays and collaborated with Luke Tilghman and Benjamin Smith on the weirdest of weird Body Farm shorts. Our boys, Soren Nielsen and Luke Taylor, behind the camera have started their own business, BitLux Media, working with a ton of impressive clients. The composer, Berklee Film Scoring graduate, Seth Glennie-Smith, specializes in both synthetic and orchestral mediums. Adelind Horan is literally one of the best actresses you will see - she recently took her one-woman play, Cry of the Mountain, to The Edinburgh Fringe Festival and got a number of rave reviews.
Our location is unbeatable. We have frequented the farm for many years. It is both beautiful and haunting. Every time we visited we yearned to shoot something there. But it had to be a certain kind of story. Now, we finally have the right script for the job.
We promise that this will be a visually stunning and emotionally provocative film. 
Here's the other thing: this has the potential to be slated as a feature-length film. We have created a rich world where a lot can happen. We even have an outline for a feature-length script in our back pocket that takes place directly after the short. So, if this gets made, it is almost certain that we will begin to elaborate on the premise for your longer viewing pleasure.
Thank you so much for your time!
If you have any questions or would like to request a press kit, please feel free to email us at lowroadpictures@gmail.com.
TWITTER
@lowroadpictures
Sincerely,
Ted & Ben & Luke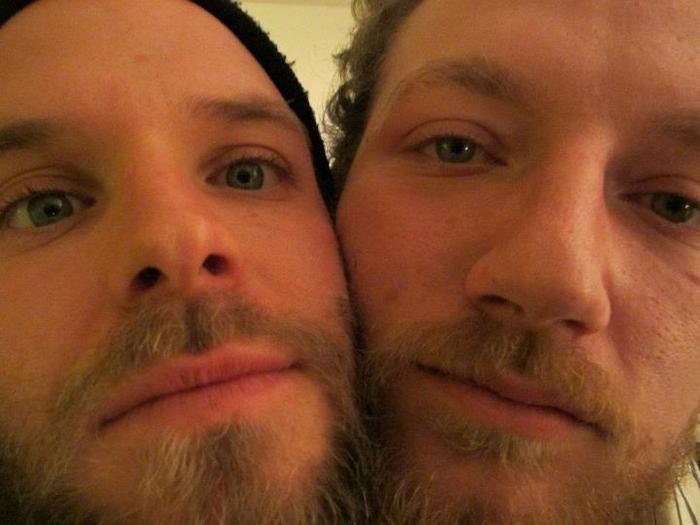 FAQ
Have a question? If the info above doesn't help, you can ask the project creator directly.
116
Backers
$13,507

pledged of

$12,000

goal
Pledge

$10

or more

You selected

18 backers

You get a super-dope and super-secret link to the video before the first screening!

Estimated delivery:

Pledge

$25

or more

You selected

22 backers

A DVD of the film AND a download of the original soundtrack AND a special thanks on our website & Twitter.

Estimated delivery:

Pledge

$35

or more

You selected

7 backers

A DVD of the film AND a download of the original soundtrack AND a special thanks on our website AND either a "Flytrap" or "Low Road Pictures" button!

Estimated delivery:

Pledge

$50

or more

You selected

24 backers

A "Low Road Pictures" tote bag containing the DVD, "Low Road" or "Flytrap" button, and a hand-made stencil poster!

Estimated delivery:

Pledge

$75

or more

You selected

4 backers Limited (26 left of 30)

Invitation to a BBQ in Prospect Park with the cast and crew. We will give you food, fun, and fellowship! Yeah, man! You'll also get the DVD AND your choice of a "Flytrap" or "Low Road" button! (Goodies will be delivered after post-production has wrapped)

Estimated delivery:

Pledge

$125

or more

You selected

4 backers Limited (26 left of 30)

Invitation to BBQ in Prospect Park + the Low Road Pictures tote bag with the first-release DVD, button, and "Flytrap" insignia hand-made stencil poster! (Tote bag goodies will be delivered after post-production has wrapped.)

Estimated delivery:

Pledge

$250

or more

You selected

3 backers

Ticket to the wrap party (transportation and accommodation not included) AND the tote bag with DVD, button, AND an 18x24 printed "Flytrap" poster signed by the cast and crew.

Estimated delivery:

Pledge

$500

or more

You selected

5 backers All gone!

Ticket to the premiere in New York and the following release party (transportation and accommodations not included) AND a co-producer credit AND a signed 11x17 production still AND the tote bag with DVD, button, and printed, signed poster.

Estimated delivery:

Pledge

$750

or more

You selected

4 backers Limited (1 left of 5)

Tickets to wrap party and premiere (transportation and accommodations not included) AND a personalized production booklet with storyboards, wardrobe sketches, and original art inspired by the film AND a signed 11x17 production still AND a co-producer credit AND the tote bag with DVD, button, and poster.

Estimated delivery:

Pledge

$1,000

or more

You selected

1 backer Limited (4 left of 5)

Executive Producer credit AND tickets to the wrap party and premiere (transportation and accommodations not included) AND production booklet AND signed 11x17 production still AND tote bag with DVD, button, and poster.

Estimated delivery:

Pledge

$1,500

or more

You selected

1 backer Limited (4 left of 5)

We'll take you out to dinner in Brooklyn, New York (transportation not included) and you can stay at our place for a night AND get Executive Producer credit AND tickets to the wrap party and premiere (transportation and accommodations not included) AND a production booklet AND a signed 11x17 production still AND the tote bag with DVD, button, and printed, signed poster.

Estimated delivery:
Funding period
- (31 days)
View in Video Mode